Sun Jun 23, 2019, 07:42 PM
natstephen (12 posts)
What did the world lose in the National Museum of Brazil fire?
Last edited Mon Jun 24, 2019, 01:03 AM - Edit history (2)
Founded in 1818, the National Museum in Rio de Janeiro is Brazil's oldest scientific institution. It had a vast collection with more than 20 million objects, one of the largest collections of natural history and anthropological artifacts in the world, encompassing some of the most important material records regarding natural science and anthropology in the Americas.
Here are some pieces that were destroyed in the 2018 fire:
EGYPTIAN ART (~750 pieces)
Sarcophagus and mummy of Sha-Amun-en-su. Third Intermediate Period, 23rd Dynasty, c. 750 BC. Offered to the Brazilian emperor Peter II as a gift during his second trip to Egypt, in 1876, by the Khedive Isma'il Pasha, the sarcophagus was distinguished for its rarity, since it was one of few examples worldwide that have never been opened, still preserving the mummy of the singer in its interior. Four complete Egyptian sarcophagus of the museum collection were incinerated in the fire.
Egyptian mummy (Princess Kherima) - Roman Period, 1st–3rd centuries AD. Considered extremely rare for the preparatory technique used, of which there are only eight similar examples worldwide. Called "princess of the Sun" or "princess Kherima", the mummy had her members and fingers of the hands and feet individually swaddled and is richly adorned, with painted strips. All the 8 Egyptian human mummies of the museum were destroyed in the fire.
Stele of Raia, New Kingdom, XIX Dynasty, c. 1300–1200 BC. This stele is graved with titles of Semitic origins present in the Bible and in the tablets of Mari. It is the closest to a Rosetta Stone we had in Americas.
GRECO-ROMAN ART (~700 pieces)
Two frescos from the Temple of Isis, in Pompeii, representing a sea dragon and a dolphin, 1st century AD (Fourth Style).
Kore statue, sculpted in marble. Greek civilization, c. 5th century BC. This was the only Koré statuette preserved in Latin American collections.
Campanian krater of red figures, 4th century B.C.
PRE-COLUMBIAN ART
Prehistoric mummy of a man, from Chiu-chiu, Atacama Desert, Northern Chile. The National Museum had 8 prehistoric Andean mummies, all of them destroyed in the fire.
Inca Aryballos vase, 1430-1532.
Moche Double Vessel
Ceramic Vessel of the Santarém Culture, Northern Brazil.
AFRICAN ART
Throne of the historic African Kingdom of Dahomey, 18th century.
Maks of the female secret society Gelede, Yorubá Culture
A Chokwa haircomb
NATIVE-AMERICAN ART
Monkey Mask, Tikuna People, 18th century or earlier.
Litxocô Statue, Karajá culture.
PACIFIC CULTURES
Royal Mantle Ohyeen, from the ancient Kingdom of Hawaii.
Small totem, New Guinea
ANTHROPOLOGY
Skull of "Luzia", the oldest human skeleton ever found in Americas (c. 12.000 years old).
A Brazilian titanossaurus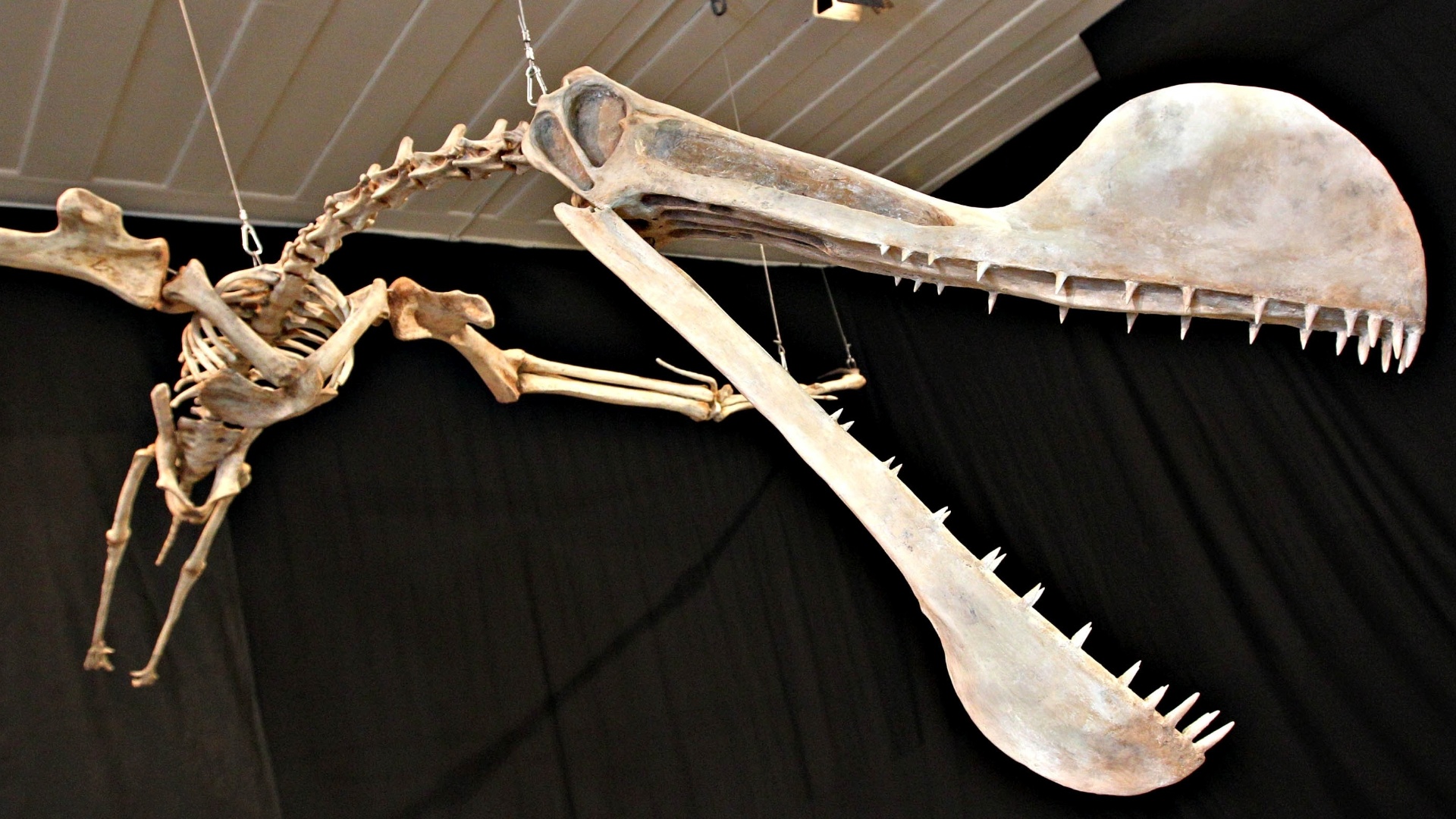 A Brazilian pterossaurus
A plant fossil
A concretion from Antarctica
8 replies, 937 views
Replies to this discussion thread
| | | | |
| --- | --- | --- | --- |
| 8 replies | Author | Time | Post |
| What did the world lose in the National Museum of Brazil fire? (Original post) | natstephen | Jun 23 | OP |
| | malaise | Jun 23 | #1 |
| | Tanuki | Jun 23 | #2 |
| | B Stieg | Jun 23 | #3 |
| | MsLeopard | Jun 23 | #4 |
| | Cryptoad | Jun 23 | #5 |
| | JDC | Jun 23 | #6 |
| | keithbvadu2 | Jun 23 | #7 |
| | hunter | Jun 23 | #8 |
---
Response to natstephen (Original post)
Sun Jun 23, 2019, 07:45 PM
malaise (192,633 posts)
1. Get thee to the greatest page
And fuck all the neo-liberals across the globe who cut funding to our museums and the arts.
---
Response to natstephen (Original post)
Sun Jun 23, 2019, 08:17 PM
Tanuki (8,773 posts)
2. Thank you for posting this, even though it is heartbreaking.
What a devastating loss for humanity. I had read about the fire when it happened, but never saw these beautiful pictures of what was actually destroyed. I have never been to Brazil, but wish I could have seen these objects when they still existed.
And welcome to DU!
---
Response to Tanuki (Reply #2)
Sun Jun 23, 2019, 09:51 PM
B Stieg (1,294 posts)
3. Ditto! nt
---
Response to natstephen (Original post)
Sun Jun 23, 2019, 09:59 PM
MsLeopard (1,076 posts)
4. What a tremendous loss
Than you for posting this expose of what was lost. Unbelievable tragedy!
---
Response to natstephen (Original post)
Sun Jun 23, 2019, 10:08 PM
Cryptoad (7,749 posts)
5. "And the wind, it cries Mary"
---
Response to natstephen (Original post)
Sun Jun 23, 2019, 10:25 PM
JDC (4,663 posts)
6. Man, that is heartbreaking.
---
Response to natstephen (Original post)
Sun Jun 23, 2019, 10:36 PM
keithbvadu2 (9,553 posts)
7. No fire protection systems?
No fire protection systems?
---
Response to keithbvadu2 (Reply #7)
Sun Jun 23, 2019, 11:47 PM
hunter (29,830 posts)
8. No money, plenty of negligent politics...
The museum lacked a fire sprinkler system, although there were smoke detectors and a few fire extinguishers. The museum did not receive the R$ 520,000 per year necessary for its maintenance since 2014, and it closed temporarily in 2015 when cleaning and security staff could no longer be paid. Repairs to a popular exhibit hall had to be crowd-funded, and the museum's maintenance budget had been cut by 90 per cent by 2018. There were visible signs of decay before the fire, such as peeling walls and exposed wiring. The museum celebrated its 200th anniversary in June 2018 in a situation of partial abandonment; no state ministers attended the occasion.
https://en.wikipedia.org/wiki/National_Museum_of_Brazil