Thu Jun 20, 2019, 09:22 AM
demmiblue (21,289 posts)
This painting at the Met is hidden to remind us of what refugees have done for us
Marc Chagall's "The Lovers" is shrouded as a statement about what we're missing by not taking in refugees.
The nonprofit International Rescue Committee wants people to envision what the world would lose without the talent and creativity of the world's growing population of refugees. So they've worked with the New York Metropolitan Museum of Art to display French refugee Marc Chagall's iconic abstract oil painting "The Lovers" at its Fifth Avenue location. There's just one catch: The entire work is covered up.
That's one part of a larger museum and multimedia campaign that includes an awareness video with celebrities like Keegan-Michael Key and Lena Headey thanking other refugees for their contributions to society. To name a few, Freddie Mercury, Albert Einstein, and wife and husband duo Margret and Hans Augusto Rey (better known as the authors of Curious George) were all once forced to flee their homes because of conflict and intolerance.
https://www.fastcompany.com/90366508/you-cant-see-this-painting-at-the-met-to-remind-us-of-what-refugees-have-done-for-us?partner=rss&utm_source=twitter.com&utm_medium=social&utm_campaign=rss+fastcompany&utm_content=rss
2 replies, 709 views
Replies to this discussion thread
| | | | |
| --- | --- | --- | --- |
| 2 replies | Author | Time | Post |
| This painting at the Met is hidden to remind us of what refugees have done for us (Original post) | demmiblue | Jun 20 | OP |
| | Tanuki | Jun 20 | #1 |
| | frazzled | Jun 20 | #2 |
---
Response to demmiblue (Original post)
Thu Jun 20, 2019, 09:29 AM
Tanuki (8,742 posts)
1. Great idea. It is important to remind everyone of the contributions refugees have made.
---
Response to demmiblue (Original post)
Thu Jun 20, 2019, 10:35 AM
frazzled (15,447 posts)
2. How about the contributions of illegal immigrants?
Chagall was here, presumably, legally. But some quote-unquote "illegal" immigrants have made stupendous contributions to American culture.
Take the artist Willem de Kooning, the preeminent abstract painter whose work veritably defines American art exported to the world beginning in the 1950s:
At age 22 he stowed away on a British freight ship bound for a stopover on the east coast of America. When the boat docked, he entered the country illegally and headed to Hoboken, New Jersey. There the Seamen's Church Institute, an organization committed to helping Netherlanders, took him in. They gave him a place to live and helped him find work as a house painter.
https://www.ideelart.com/magazine/willem-de-kooning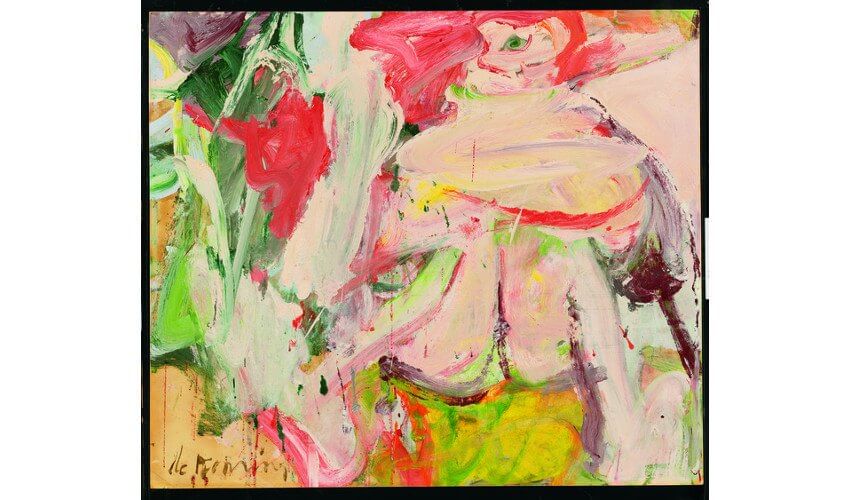 Or Saul Bellow, considered the most American of American writers of his era. Note these comments from other famous writers:
John Updike
"Saul Bellow was the American writer supreme . . . our most exuberant and melodious postwar novelist."

Philip Roth
"The backbone of 20th-century American literature has been provided by two novelists: William Faulkner and Saul Bellow. Together they are the Melville, Hawthorne, and Twain of the 20th century.

Martin Amis
"Bellow will emerge as the supreme American novelist. The only American who gives Bellow any serious trouble is Henry James."

https://www.telegraph.co.uk/culture/books/booknews/11653669/Saul-Bellow-American-writer-supreme.html
Bellow, too, was an "illegal" immigrant, slipping in as a kid with his family just after the draconian Immigration Act of 1924 was enacted to prevent nearly all but Northern European individuals from coming to the US.
Saul Bellow arrived with his family in Chicago on July 4, 1924, smuggled by bootleggers across the border from Canada. He was nine years old. He would remain an "illegal alien"—we would now say, "undocumented immigrant"—until the age of 27.

Bellow was born in 1915 in Lachine, Quebec. His parents were Russian Jews. They had originally come to Canada to flee anti-Semitic violence and political persecution in their home city of St. Petersburg, Russia.

https://www.courttheatre.org/about/blog/first-to-knock-first-admitted-the-adventures-of-saul-bellow/