Tue Jun 18, 2019, 02:19 PM
tenderfoot (4,198 posts)
Why the Paper of Record Hates Cartoons
Cartoons are powerful—so much so that The New York Times is cracking down on them.
By Jeet Heer
Utopias are defined as much by what they exclude as by their promises of plenitude. Plato dreamed of an ideal republic free of pestilent poets. The editors of The New York Times, more mundanely but equally tellingly, aspire to a newspaper that employs no cartoonists. In the wake of a
controversy
over the international edition of the Times running a cartoon of Benjamin Netanyahu that was widely condemned as anti-Semitic, the newspaper severed its relationship with the syndicate that supplied the offending image and now has let go of the services of two in-house cartoonists, Patrick Chappatte and Heng Kim Song.
Speaking for many in his profession, Joel Pett, a Pulitzer Prize–winning editorial cartoonist for Kentucky's Lexington Herald-Leader,
decried
the decision as "chickenshit and cowardly." More politely, CNN's Jake Tapper
told
The Daily Beast that this was "just one more nail in the coffin of what is a struggling art form, given how corporate America has taken over local newspapers and gutted the industry."
It's undeniable that editorial cartooning, even more than journalism as a whole, is in crisis. A
2012 report
by the Herblock Foundation found that there were fewer than 40 editorial cartoonists with newspaper-staff jobs in America, a steep decline from more than 2,000 such positions in the beginning of the 20th century. The situation has gotten only more dire since that report, with the
high-profile firing of Rob Rogers
from the Pittsburgh Post-Gazette for penning anti-Trump cartoons. Newspaper editorial cartooning is well on the path to extinction, a dire end for a vital art that has been inextricable from modern political protest.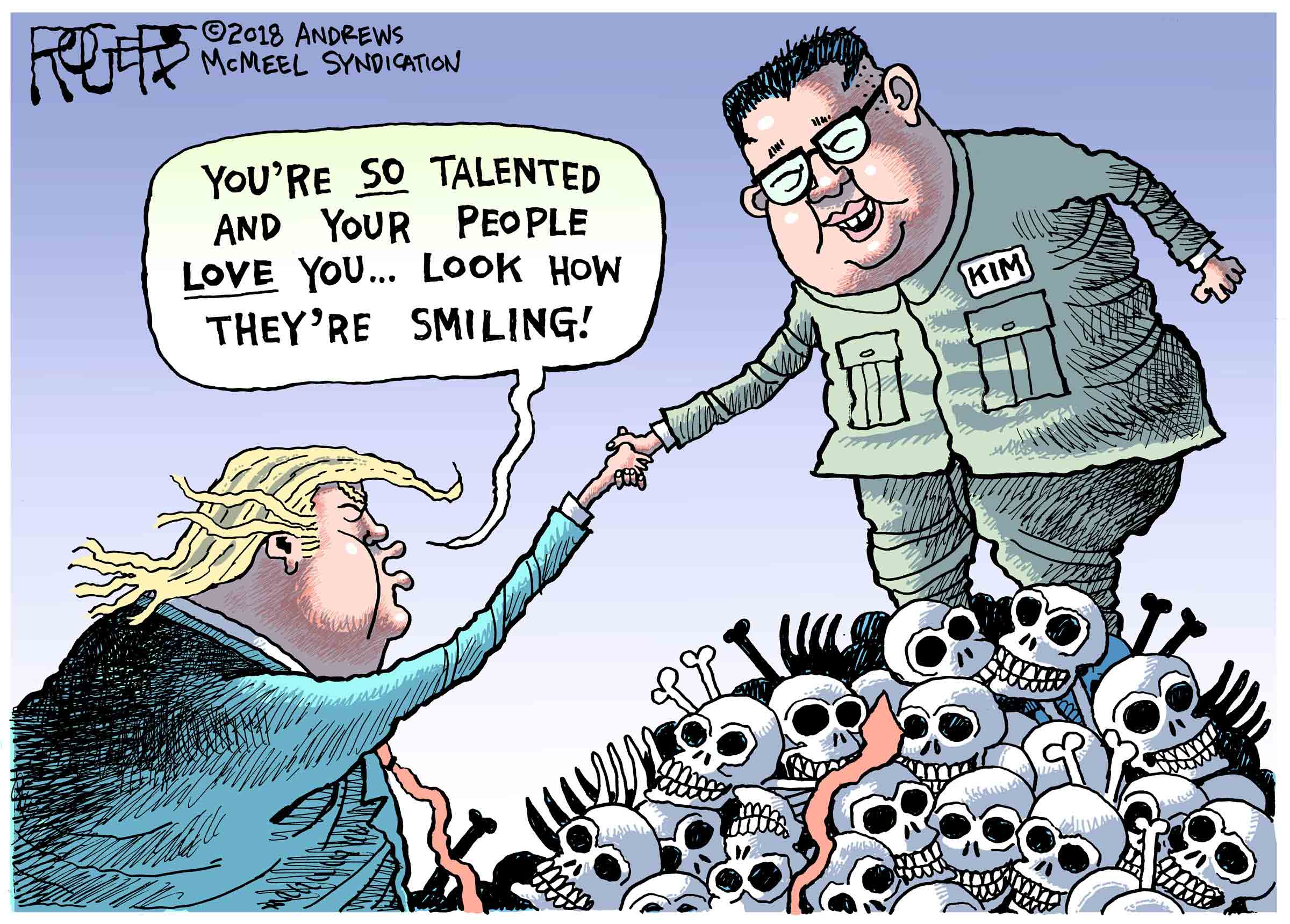 <snip>
In truth, the Times has long viewed editorial cartoons with sniffy disdain. For most of its existence, the Times, along with The Wall Street Journal, was one of the few newspapers that ran no cartoons at all. In the golden age of political cartooning, the St. Louis Post-Dispatch had Bill Mauldin, The Washington Post had Herblock, The Village Voice had Jules Feiffer, and The New York Times had nobody.
The fired Patrick Chappatte
recalls
that in 1995 an art director at the Times told him, "We never had political cartoons and we will never have any." Chappatte sneaked into the Times through the back door, in the international edition. There was a brief period where even the domestic Times carried cartoons, but that ended a year ago.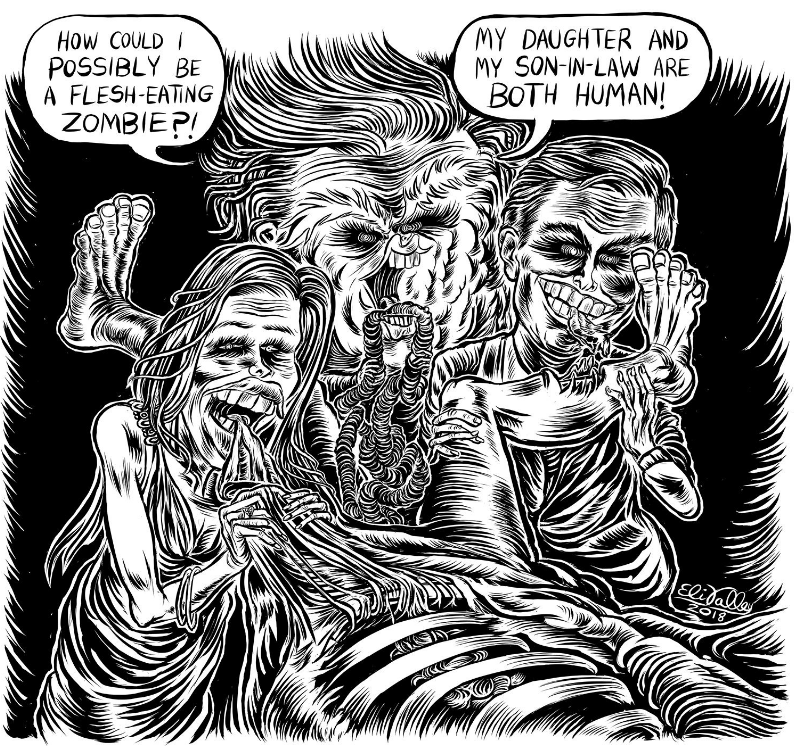 more:
https://www.thenation.com/article/new-york-times-netanyahu-cartoon-bennet/
4 replies, 500 views
Replies to this discussion thread
| | | | |
| --- | --- | --- | --- |
| 4 replies | Author | Time | Post |
| Why the Paper of Record Hates Cartoons (Original post) | tenderfoot | Jun 18 | OP |
| | CrispyQ | Jun 18 | #1 |
| | mopinko | Jun 18 | #3 |
| | Cartoonist | Jun 18 | #2 |
| | comradebillyboy | Jun 18 | #4 |
---
Response to tenderfoot (Original post)
Tue Jun 18, 2019, 02:36 PM
CrispyQ (26,372 posts)
1. Our liberal cartoonists helped me keep my sanity during the Bush years & even more so now.
A good cartoon can sum up all the points of an issue in a single panel. And our liberal cartoonists are fantastic at it.
---
Response to CrispyQ (Reply #1)
Tue Jun 18, 2019, 03:07 PM
mopinko (53,305 posts)
3. making buttons got me through those years.
great writing practice to whittle a long rant down to a 3" canvas.
taught myself photoshop, too.
---
Response to tenderfoot (Original post)
Tue Jun 18, 2019, 02:40 PM
Cartoonist (5,150 posts)
2. My take
The NY Times was always bigoted towards cartoons. They were left in the dust by Hearst in the early days of the comic strip. If it were up to the Times, we would never have had Dick Tracy, Flash Gordon, Pogo, Popeye, Peanuts, and Calvin & Hobbes.

I never bought the NY Times, even when I was living on Staten Island.
---
Response to tenderfoot (Original post)
Tue Jun 18, 2019, 03:24 PM
comradebillyboy (5,690 posts)
4. The long slow decline of the New York Times continues.
Getting rid of their ombudsman accelerated their slide. It's really very sad but it's totally the fault of the Times management, editors and writers.