Wed Jun 5, 2019, 05:01 PM
Top 10 Idiots (164 posts)
Top 10 Conservative Idiots Best Of: Fan Favorites Edition


[div style="padding: 20px; background-color: #ffffff; border-radius: 10px; box-shadow: 0px 2px 4px 1px #aaa;"][div style="font-family: arial, helvetica; font-weight: bold; border-bottom: 1px dotted #999; padding-bottom: 8px;"]
[font size="8"]Donald Trump[/font]


From: Idiots #2-4
Ed. Note: Sheila E. from Colorado Springs writes:

"Donald Trump sure thinks he's the world's greatest negotiator, but remember that time he failed big time at bridging the gap between China and Taiwan?"

Well, Sheila, our president has zero fucking clue what he's supposed to be doing, and I think that's the idea.

If you haven't seen the current season of South Park, you must. It takes on Twitter trolling and Donald Trump: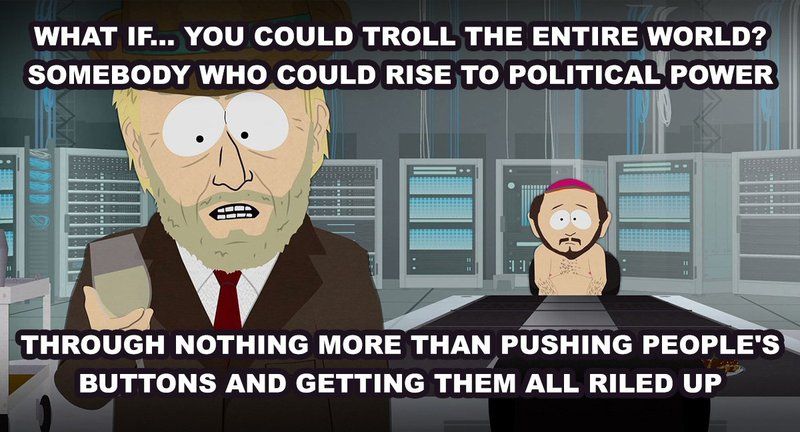 Let's lighten things up and talk about WWIII, shall we? Do I dare ask for some appropriate music?



Thank you!!!!!


Well it's the end of the world as we know it folks, and I feel fine. Well REM's song was only 25 years too early. Because the man who will most likely be responsible for the end of the world is none other than our actual future president Donald J. Trump. So before we dive into this head first, you are aware that Taiwan has been in a diplomatic feud with China over its' independence and control of the South China Sea, right? Plus we have some long standing diplomatic ties to China. So here's how Donald J. Trump is involved in this whole thing.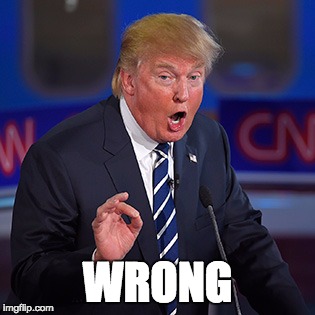 Whoa let's stop there. Yeah you are wrong there, Donald. So what is the whole controversy between Taiwan and China?

What is the China-Taiwan issue?

Both players claimed, at least formally, to represent all of China — which they considered to include each other's territory. That created problems, including periodic risks of war, for decades.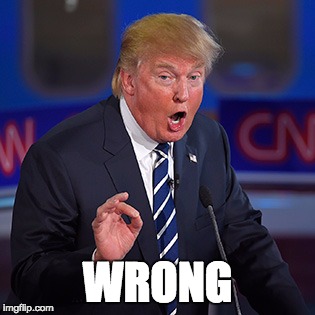 That's not wrong Donald, that's exactly what happened. So why does this phone call matter?






Holy fucking shit! So with one phone call, Donald Trump may have escalated 40 years of diplomatic tensions! By the way, does it seem odd to anyone else that all the world's problems seem to have started around oh 1980? Maybe Reagan's election was the nexus of the universe! Of course I'm surprised we didn't see time travelers on election night.
But there's more!






So Beijing has told Donald Trump that he's treading on extremely thin ice here! So he might be the catalyst for World War III after all! He's already nominated the other three horsemen – Bannon, Sessions, and DeVos to his cabinet! So what else is coming because of this?



So of course Trump retreats to his old friend Twitter for some angry 3:00 AM toilet Tweets. Like these:




Those are the actual Tweets. Of course making ones up is my job, damn it!


And apparently this whole thing has been planned for a long time:



Which prompted the White House to do some major damage control: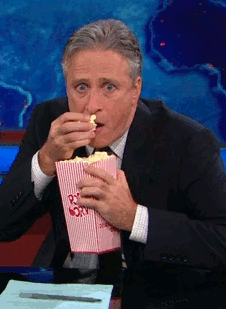 [div style="padding: 20px; background-color: #ffffff; border-radius: 10px; box-shadow: 0px 2px 4px 1px #aaa;"][div style="font-family: arial, helvetica; font-weight: bold; border-bottom: 1px dotted #999; padding-bottom: 8px;"]
[font size="8"]Donald Trump[/font]


From: Idiots #2-13
Ed. Note: Ron F. from Portland, Oregon asks:

"Why do Trump and his crazy followers boycott every product that so much as looks at them funny?"

Well, Ron, that question is probably as old as time itself. But we think we've found the origin story.

I love this so much:




As I said in the intro – we're going after department stores now. Really? So you know by now last week Trump was feuding with Nordstrom after they dropped Ivanka Trump's line. Can we throw that Tweet up there?


Link to tweet


But there's more and the more you dig into this story the weirder it gets:



It's a direct attack on the president! Oh no! The horror! And of course like everything Trump is doing, this is having a reverse effect:

Nordstrom's stock went up by more than 4 percent Wednesday after President Trump fired off a tweet criticizing it for discontinuing Ivanka Trump's brands of clothing and other merchandise.






[div style="padding: 20px; background-color: #ffffff; border-radius: 10px; box-shadow: 0px 2px 4px 1px #aaa;"][div style="font-family: arial, helvetica; font-weight: bold; border-bottom: 1px dotted #999; padding-bottom: 8px;"]
[font size="8"]Conservatives React To Obama Portrait

[br] [/font] [br]

From: Idiots #4-6
Ed. Note: Kendall J. from Austin, Texas writes:

"Conservatives are so disgusting! Why do they have to ruin everything they touch?"

We couldn't agree more, Kendall. In fact, want to know how disgusting conservatives can get? Take a look at their super creepy reactions to the official White House portrait of Barack Obama:



There really isn't enough batshit crazy for this one. And it might be a new low for Sean Hannity, and this is in the same month he had that epic clusterfuck (See: Idiots #4-5 ). But Hannity doesn't just run away with his tail between his legs when he knows he's been defeated. Instead he's like Popeye – he downs a can of Covfefe and comes back with twice the batshit! And really? The Obama presidential portrait? That's what you've got to attack? Never mind that our rights and civil liberties are being stripped one by one, Obama has a portrait! Squirrel???






In this case, Hannity is *REALLY* making love to the canvas! Excuse me a minute!
I feel better! I mean that's all they got? And why is the first thought "sperm"? I mean are we living in that movie "There's Something About Mary"? I think Hannity could call this "There's Something About Obama", although I do like that graphic! But there's more to this of course!






I hear Hannity might be looking for an attractive blonde cohost. And by the way if there's no band starting tomorrow called "Secret Sperm", I will have lost all faith in the internet! And we might be picking on Hannity for insane conspiracy theories surrounding the Obama portrait (trust us – we are) but he's not the only one cooking up crazy theories surrounding the portrait!





And our good friend Alex Jones has also repeated this insane theory about the Obama portrait and sperm: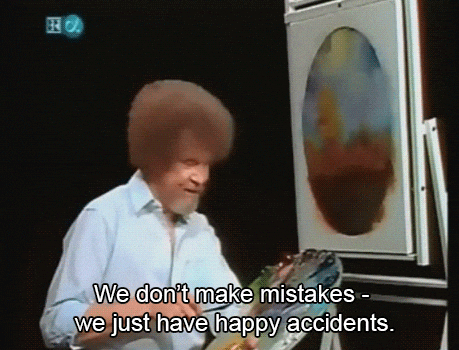 Ewwwwwwwwwwwwwwwwwwww…. In this case I don't want to know what a happy accident is! And by the way I want to introduce to you my new band "Secret Sperm"! And we'll be playing our debut album "Ritual Of Abomination"! One night only! And Jerome Corsi also took things in a very dark direction, like he does. We may have to profile him in "This Fucking Guy" sometime.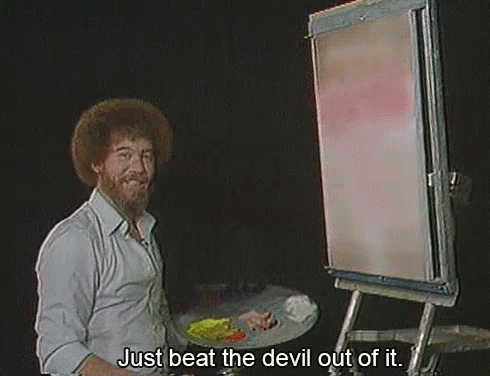 ?itemid=5250896

I don't know why but Hannity's insane theory suddenly makes innocent Bob Ross clips sound that much creepier. Don't try to picture that when you go home tonight! I repeat! Don't do it! "Yes, just ejaculate on the pallet. Now take your sperm, mix it with some blue paint… and then we want a nice little smudge in the bottom right corner. That will just be our little secret!" Whew, this might be the dirtiest entry I've ever done! Now… just to get that image out of your head, here's an article about a guy on the US Men's Curling team who looks like Mario!









[div style="padding: 20px; background-color: #ffffff; border-radius: 10px; box-shadow: 0px 2px 4px 1px #aaa;"][div style="font-family: arial, helvetica; font-weight: bold; border-bottom: 1px dotted #999; padding-bottom: 8px;"]
[font size="8"]Top 10 Investigates: Looksmaxing

[br] [/font] [br]

From: Idiots #5-7
Ed. Note: Leon W. from Naperville, IL writes:

"Hey Top 10, what's up with Incels? I just found out my cousin spent $60,000 on unnecessary plastic surgery to make himself look like a Ken Doll. I mean really… WTF? FML."

Don't FML yet, Leon. If your cousin is obsessed with the Looksmax movement, he definitely needs to seek psychiatric treatment ASAP!

St. Louis, it's time to investigate beyond the headlines. This is Top 10 Investigates!



The era of social media has given rise to some very crazy movements, both good and bad, that you might not have heard of. It's also given rise to celebrities who wouldn't otherwise be celebrities. In the last two years, and especially in the last six months since the devastating terror attack in Toronto that killed 8 people, you might have heard of a burgeoning movement called "Incels". These people – primarily young, under 25 males, call themselves "involuntarily celibate". But recently, the Incel movement has broken off and given birth to a newer movenement called "Looksmax". Here is how the Looksmax movement is defined.





Yes unfortunately these people have probably never seen Fight Club. Think of Looksmaxing like the Incel movement but with an added sense of both self superiority and self loathing. But in order to further understand the Incels and the Looksmaxers we must first begin to understand their language.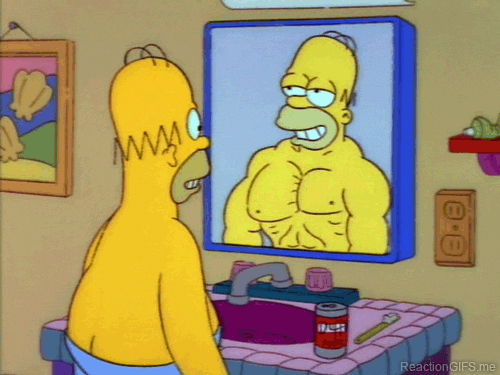 That's about the most accurate way of describing Looksmaxing that we can think of. But there's even more method to the madness than a strange vocabulary and way of looking at the world and even themselves. Incels and Looksmaxers live in a dangerous subculture. One where murder and other horrifying thoughts lurk.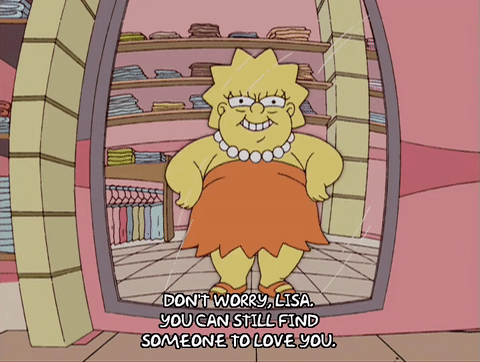 That is probably the way Incels and Looksmaxers see themselves. But if you want to see what kind of celebrity the Incels make their own, look no further than this.






There you have it, that's not only how Incels see themselves, it's what kind of celebrities they call their own. That's it this week for Top 10 Investigates. Good day.




[div style="padding: 20px; background-color: #ffffff; border-radius: 10px; box-shadow: 0px 2px 4px 1px #aaa;"][div style="font-family: arial, helvetica; font-weight: bold; border-bottom: 1px dotted #999; padding-bottom: 8px;"]
[font size="8"]Holy Shit

[br] [/font] [br]

From: Idiots #4-9
Ed. Note: Melissa V. from Coquitlam, British Columbia writes:

"Why doesn't the Top 10 come to Canada? We have safe, clean cities and a nice environment where you don't have to worry about getting shot!"

Well, Melissa, your wish is our command. We are working on coming to Canada for the first half of Season 8 next year, as well as a date in Tijuana, Mexico! Yes, we are going north and south of the border. At least we won't have to put up with nonsense from gun humpers like this.

Gather around my fair brothers and sisters! Time to take a seat in the pew and pass the collection plate for the Holy Church Of The Top 10 has convened and it is our weekly duty to remind you that the holiest among us are also the most full of: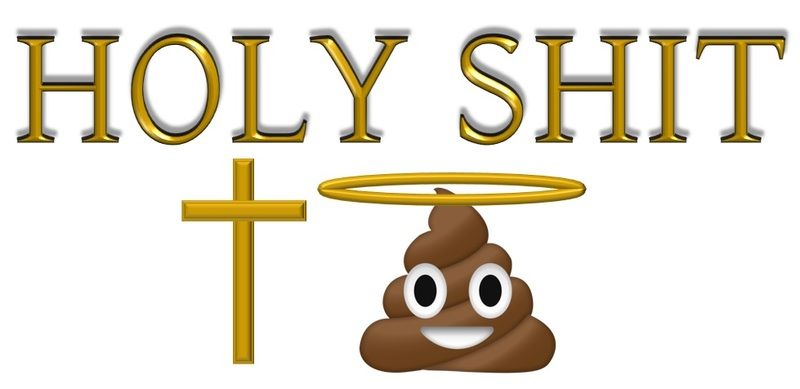 Now in a time of tragedy and national crisis, I ask you, my fair congregation, what can one do to turn to their loved ones for comfort? Some turn to thine food, others turn to their own vices, none of which the lord JAYSUS would approve of! But would one turn to thy vice for… something other than comfort? Thank you sir!






And I thought they were against marrying inanimate objects! But there is more method to the gun nutter's madness. This ceremony was so scary that it was frightening nearby school children. You know – kind of like a moment in a comedy movie.






Yes – holy shit indeed good sir! For marrying inanimate objects is a SIN!!!! It is one of the most egregious of sins and it says so in the Good Book for I have read it cover to cover! Getting back to other religious wackiness, apparently those who support Trump "taketh thy Bible seriously"! Really?






No you don't. I know this, Brother Denis, because LYING IS A SIN!!!! AND ONE OF THE MOST EGREGIOUS OF SINS!!! And only your repentance can be saved by the LAWRD and reading the Good Book, it even says so. Unlike many of you hypocrites, I can name the passage where it even says so that lying is a sin, and I suggest you read it too! But woe beith the most persecuted of Christians for they believe some crazy shit!






Yes, I can't believe someone could be that stupid! Oh wait, yes I can. These are the same people who gave us Pizzagate and Seth Rich – both inherent LIES!!!! And we all know what the Good Book sayeth about lying! But apparently those who opposeth Trump will not see the light of Heaven, and we all know that is a flat out lie!!






If your GAWD is using Trump now to do "his work", I would certainly hate to see what the devil's work would look like! Thank you! That is it for this week, I hope this sermon has been enlightening for you, this has been: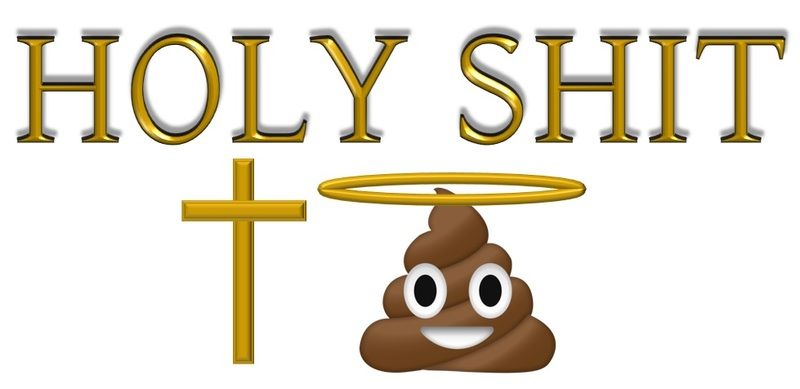 [div style="padding: 20px; background-color: #ffffff; border-radius: 10px; box-shadow: 0px 2px 4px 1px #aaa;"][div style="font-family: arial, helvetica; font-weight: bold; border-bottom: 1px dotted #999; padding-bottom: 8px;"]
[font size="8"]NO!

[br] [/font] [br]

From: Idiots #6-6
Ed. Note: Mike L. from Washington DC writes:

"You know sexism has no place in modern society, but remember that time when airlines attempted to be dating services and failed miserably at it?"

Yup, we remember. And hopefully Delta Airlines does!




Happy Valentine's Day everybody! And you know with the entire country and world taking notice of the victims of sexual assault in the post #MeToo era, what the fuck was Delta Airlines thinking? Yeah we don't need this right now. I mean yeah you can talk all you want about how Virgin America had that in seat entertainment system where you could buy anyone a drink and that was creepy enough. But do we really need this? NO!!!!! The airplane is the last place where I'd expect people passing around creepy pick up notes like this! It's like being on an elevator. You don't make friends with random strangers on an elevator, you shut the fuck up, stare at the door until you arrive at your destination! Look guys, there's a fine line between clever and creepy and this definitely crossed that line.





Yes get a hold of yourself!!! And by the way if you want to be even more grossed out, Twitter's worst comedian, former Arkansas governor Mike Huckabee, somehow managed to make it even creepier!


Link to tweet



EW!!!!!!!!!!!!! EW EW EW EW EW!!!!! Wait a minute… EW!!I can guarantee that no one wanted to sign up for your daily newsletter, Mike! And you know here's the thing, it started out like they were thinking it was going to be a good idea, you know, like having a shady billionaire real estate broker with ties to the New York mafia run for president, and well, just like that, it backfired! Big time!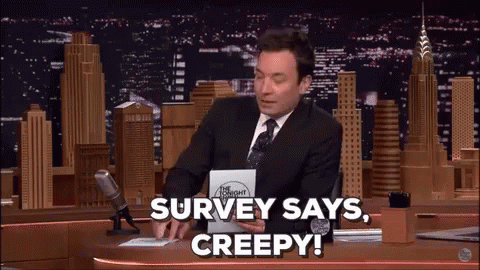 And if things couldn't possibly be even creepier do we really need your airline playing match maker for you? I mean here's the thing – falling in love in 2019 is a bit trickier than it was in 1970 when it was much easier to get away with this kind of thing. And sure, going "old school" may seem like a good idea at the time, but really. And in the words of the great Jerry Seinfeld – "Who are the ad wizards who came up with this one?"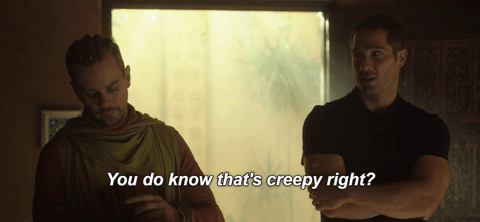 [div style="padding: 20px; background-color: #ffffff; border-radius: 10px; box-shadow: 0px 2px 4px 1px #aaa;"][div style="font-family: arial, helvetica; font-weight: bold; border-bottom: 1px dotted #999; padding-bottom: 8px;"]
[font size="8"]Trump Vs. The NFL

[br] [/font] [br]

From: Idiots #3-16
Ed. Note: Denise J. from Royal Oak, Michigan writes:

"My brother is an idiot. He loves Trump and has a seething hatred for the NFL and won't stop talking about how much he hates the 49s and Colin Kaepernick, and wears a shirt all the time that says "I stand for the flag, I kneel for the cross." How do I tell him how much of an idiot he is?"

Well Denise, you can!

It's time to debut our brand new segment:




Remember last week when the worst thing we had to worry about is whether or not NFL players were sitting or standing during the national anthem? Those were good times. Or maybe not . The point of this segment is that there's no one who's better at beating dead horses like the GOP. Like the myth that there's a liberal media out there. Let's face it – conservatives own most of this country's newspapers. They own the big 3 TV networks they love to bash and decry as fake news. They own most of this country's newspapers. They own nearly every local TV station thanks to Sinclair Broadcasting. Nearly 95% of AM radio is conservative leaning talk shows. The American clergy preaches right wing politics. They own Twitter and Facebook. Every political book on every bookshelf is written by a conservative author with the intent of trashing liberals. Fox News is played in more public places than CNN or MSNBC. Even CBS president Les Moonves famously said that Trump isn't good for the country but he's good for ratings. Now witness Sean Hannity who continues to beat the dead horse known as the "liberal media" into the ground:


Link to tweet



Yeah BOOOOOOOOOOOOOOOOOOO!!!! I see what Hannity is doing here – he's channeling his inner Joseph McCarthy. I'll tell you what Hannity – we can do one better – how about we go after your advertisers and get them to pull their sponsorship of your hate-filled show? Thank you, and I think my audience would agree with me! But the GOP loves to beat dead horses. Like the liberal media and they've been peddling that lie for 40 years. And this week – the one dead horse they love to beat is the controversy surrounding NFL anthem protests. But the controversy that will never die, well, is never dying. And Trump trolls are like King Midas only in reverse – everything they touch turns to shit!






Yeah I'm using Zoidberg memes because that will make this funny. But it gets crazier than that. Lets' face it folks – we're in it for a long four years. And I do mean long. Trump has only been in office… 224 days and I feel like I have already aged four years! But Trump just can't help himself poking the hornets' nest!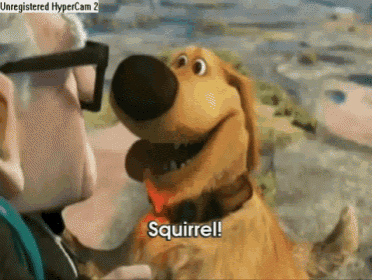 Yeah this thing is turning into as much of a distraction as the squirrels in Up!. I mean really, are we going to go through this shit every single week now? Are we going to make reporters wear the cone of shame so they stop paying attention to this issue? I mean ESPN now has an Anthem Watch! Week4!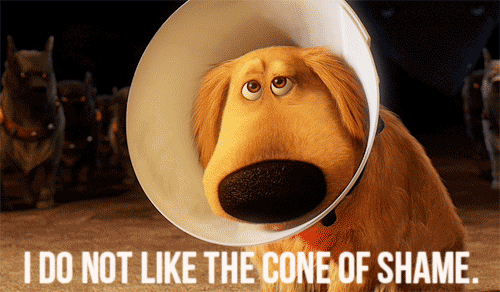 But again Trump can't stop poking the hornets' nest. Someone really needs to take Fox News away from him!






[div style="padding: 20px; background-color: #ffffff; border-radius: 10px; box-shadow: 0px 2px 4px 1px #aaa;"][div style="font-family: arial, helvetica; font-weight: bold; border-bottom: 1px dotted #999; padding-bottom: 8px;"]
[font size="8"]I Need A Drink

[br] [/font] [br]

From: Idiots #6-6
Ed. Note: Dan B. from Fallbrook, California writes:

"Hey Top 10! I love your program and especially when you guys get drunk on stage. My wife and I were at the Stone Brewery and we were having a very lively discussion on Ted Bundy, but why do I have to hear about how hot he is?"

Well thanks, Dan! It's good to know who the fans are! And if you want to know why women think serial killers are hot, just watch The Ted Bundy Tapes!

Whew, there was a lot to unpack there. Oh well, I need a drink!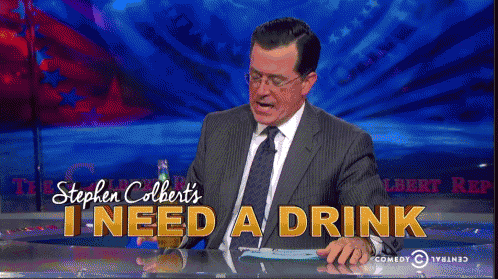 So you know the idea behind this is that we get drunk and talk about anything in the news as long as it doesn't relate to politics. Because you know when you mix religion and politics, it doesn't end well for you. Which is why we generally don't encourage that. But instead we're going to talk about a favorite topic of ours on this show – serial killers! And this entry is for the ladies, because really, what are you doing? Tell me bartender – what goes well with a documentary about Ted Bundy? Some fava beans and a nice chianti? Eh, I'll stick with my usual Jack Daniels mixed with Jack Daniels. So last week Netflix premiered "Conversations With A Killer: The Ted Bundy Tapes". And well, the dialogue that has come out about this movie isn't about what a gruesome killer Ted Bundy was. Nope, and I'm sure Netflix didn't plan for this either!






Um… I'll take both! Ted Bundy is hot, yo! And that's the scary thing. Serial killers aren't hot. They're serial killers. I mean did Dexter glamourize the world of serial killers? Yeah probably. Here's the thing, Netflix, if you don't want a serial killer to be seen as hot, maybe, I don't know, don't case a heartthrob like Zac Efron in the role! But maybe… just maybe they're secretly loving this!






And that's exactly what I will do! And by the way here's the thing ladies, you should realize that before you go sexualizing serial killers, be aware that it has consequences. And Netflix, before you go scolding viewers for sexualizing serial killers, you should aware that this is a feature of modern society, not a bug!






Yes and if you think you can "fix" a serial killer, just take Dexter's advice. Ted Bundy was a complete monster. But then again lost in the conversation of whether or not Ted Bundy was hot is the fact that Netflix, in their infinite quest to prove that they can and will sign anything, paid a ton of money to make Ted Bundy great again!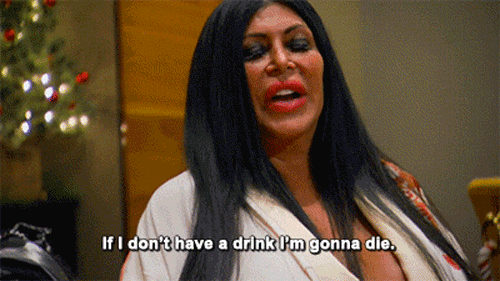 [div style="padding: 20px; background-color: #ffffff; border-radius: 10px; box-shadow: 0px 2px 4px 1px #aaa;"][div style="font-family: arial, helvetica; font-weight: bold; border-bottom: 1px dotted #999; padding-bottom: 8px;"]
[font size="8"]Deep State Diaries Episode 23: M:I-6

[br] [/font] [br]

From: Idiots #5-23
Ed. Note: John K. from Norwich, England writes:

"Hey Top 10, my mate and I were at your London show. Any chance you might come back to England?"

Well John, we won't be able to make it back this year but we're definitely planning on coming back for 2020, and we may do more than one show. We're also planning on possibly going to Ireland, Sweden, and France while we are here. In the meantime here's our piece from our British edition on M:I-6: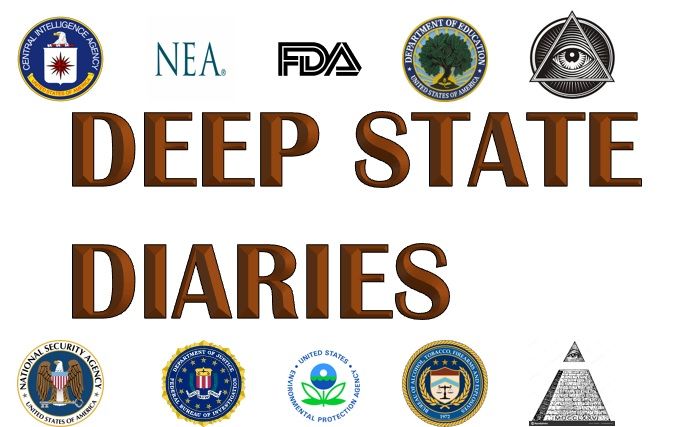 It's time for episode 23 of Deep State Diaries. Yes we're touring the 24 branches and services that make up the United States government. Everything from the FBI to the IRS to the Pentagon to the CIA to the DPW to the DVA to parks and recreation and all branches and services in between. Of course if you're here you probably already know more about our government and how it works than your average Fox News loving Trump supporter does. So that's what this segment is going to address. We are going to do a deep dive into all that makes the United States the United States. Because we here at the Top 10 love to educate as well as entertain. Because we care.

[font size="6"]M:I-6/font]
https://t2.rbxcdn.com/0f24ba664d4ea25bd47a49ea19383985

We need some music for this one!



Yes for our edition of Deep State Diaries this week we figured that we would pay tribute to our British hosts by talking about the British counterpart to the organization we discussed last week – the Central Intelligence Agency. This week we're delving into and hanging out with the British counterpart – the Military Intelligence: Section 6. If you recognize who M:I-6 is, that is of course the employer of James Bond from the 007 movies. But what else does the super secret organization do when their agents are not going out on world tours to exotic locales and having sex with some of the most beautiful women on the planet? Well stuff like this. So where did the inspiration for M come from?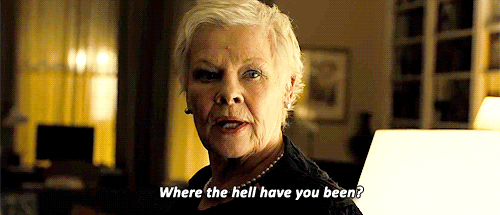 Yeah so James Bond was partly inspired by real life M:I-6 agents! How about that? So that said how does M:I-6 take on different agencies like ISIS and Al'Qaeda from say, the CIA? Or maybe one of the big fish of the espionage world, Russia? Well it's really interesting to get the M:I-6 perspective.





So I can guess M:I-6 job interviews are kind of like that? Or maybe it's like Kingsman: The Secret Service, another movie which I am a huge fan of? And speaking of technology how does M:I-6 prepare for the forthcoming technological wars, of which most hated foe Russia, is handling things?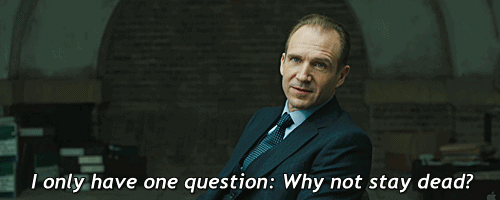 And that is a good question, sir! Why not stay dead? Well here's the thing when discussing spies and spy technology, it's probably best not to underestimate what they're currently capable of, since we currently have spy technology available right in our very own pockets!





But when it comes to the spy game, Trump is about to do something absolutely terrifying and if you're not alarmed about this prospect, as I have seen just about every spy movie made in the last 5 years and I know what happens when you get names of agents leaked out in the open! Yeah it ends extremely horribly and Trump is going to do it!





[font size="6"]Score Card [/font]

Overall importance: A
How Things Are Going: B+
Likely hood To Survive: B+

Overall: B+

[font size="6"]Next Week [/font]

For our season finale we're going back to Washington, DC to discuss one of the most hated of all government agencies – the IRS! Yes, we came all this way just to make an IRS joke!


[font size="8"]And Now This:[/font]
[font size="8"]Slash Feat Myles Kennedy & The Conspirators[/font]

Ladies and gentlemen my next guest has a great new album called "Living The Dream", you can see them live Feb 19th at The Dome at Doncaster and Feb 20th at Eventim Apollo. Playing their song "Driving Rain", give it up for Slash feat Myles Kennedy & The Conspirators!






Want to be featured in a future Best Of? There's plenty of ways to get in touch with us! See you next week for a brand new edition live from El Paso!


Credits

Host: Initech
Top 10 Conservative Idiots Recorded In Front Of Live Audience At: UCB Theater Franklin St, Hollywood, CA
Special Thanks To: UCB Theater Management
Holy Shit Gospel Choir: UCLA Choir Club, Westwood, CA
Images: All images copyright belongs to respective copyright holders.
Videos: All videos copyright belongs to respective copyright holders
Articles: All article content copyright belongs to respective copyright holders
Writing: Top 10 Writing Department
Graphics: Top 10 Graphics Department
Research: Top 10 Research Department
Lighting & Stage Props: Top 10 Lighting Department
Legal: Top 10 Legal Department
Advertising: Top 10 Advertising Department
HR: Top 10 Human Resources Department
Initech's Wardrobe Provided By: JAB Inc.
Wheel Of Corruption By: Studio 1 Stage Props, Burbank, CA
Slash Appears Courtesy Of: Roadrunner Records
Management: Initech Productions, CCC Management
Follow The Top 10 On Twitter at: @10Idiots
New! Follow The Holy Church Of The Top 10 on Twitter at: @churchofthetop10
Questions? Comments? Complaints? Hate mail? E-mail The Top 10 at: Top10ConIdiots@gmail.com



Initech Productions: Yes, We Got The Memo


0 replies, 306 views