Thu May 9, 2019, 06:35 PM
Hortensis (31,142 posts)
*THE UNTOLD STORY OF ROBERT MUELLER'S TIME IN COMBAT*
https://www.wired.com/story/robert-mueller-vietnam/amp?__twitter_impression=true
One day in the summer of 1969, a young Marine lieutenant named Bob Mueller arrived in Hawaii for a rendezvous with his wife, Ann. She was flying in from the East Coast with the couple's infant daughter, Cynthia, a child Mueller had never met. Mueller had taken a plane from Vietnam.
After nine months at war, he was finally due for a few short days of R&R outside the battle zone. Mueller had seen intense combat since he last said goodbye to his wife. He'd received the Bronze Star with a distinction for valor for his actions in one battle, and he'd been airlifted out of the jungle during another firefight after being shot in the thigh. He and Ann had spoken only twice since he'd left for South Vietnam. Despite all that, Mueller confessed to her in Hawaii that he was thinking of extending his deployment for another six months, and maybe even making a career in the Marines.
...
Second Lieutenant Mueller, 24 years and 3 months old, joined the battalion in November 1968, one of 10 new officers assigned to the unit that month. He knew he was arriving at the so-called pointy end of the American spear. Some 2.7 million US troops served in Vietnam, but the vast majority of casualties were suffered by those who fought in "maneuver battalions" like Mueller's. The war along the demilitarized zone was far different than it was elsewhere in Vietnam; the primary adversary was the North Vietnamese army, not the infamous Viet Cong guerrillas. North Vietnamese troops generally operated in larger units, were better trained, and were more likely to engage in sustained combat rather than melting away after staging an ambush. "We fought regular, hard-core army," Joel Burgos says. "There were so many of them—and they were really good."
William Sparks, a private first class in Hotel Company, recalls that Mueller got off the helicopter in the middle of a rainstorm, wearing a raincoat—a telltale sign that he was new to the war.
"You figured out pretty fast it didn't help to wear a raincoat in Vietnam," Sparks says. "The humidity just condensed under the raincoat—you were just as wet as you were without it." As Mueller walked up from the landing zone, Kellogg—who had no idea Mueller would be inheriting his platoon—recognized his OCS classmate's gait. "When he came marching up the hill, I laughed," Kellogg says. "We started joking."
On Mueller's first night in the field, his brand-new tent was destroyed by the wind. "That thing vanished into thin air," Sparks says. He didn't even get to spend one night." Over the coming days, Kellogg passed along some of his wisdom from the field and explained the procedures for calling in artillery and air strikes. "Don't be John Wayne," he said. "It's not a movie. Marines tell you something's up, listen to them." "The lieutenants who didn't trust their Marines went to early deaths," Kellogg says. And with that, Kellogg told their commander that Mueller was ready, and he hopped aboard the next helicopter out. ...
Fascinating. Btw, his wife Anne, whom he met when they were both 17 in high school, is still his first wife.
4 replies, 498 views
Replies to this discussion thread
| | | | |
| --- | --- | --- | --- |
| 4 replies | Author | Time | Post |
| *THE UNTOLD STORY OF ROBERT MUELLER'S TIME IN COMBAT* (Original post) | Hortensis | May 9 | OP |
| | sheshe2 | May 9 | #1 |
| | Atticus | May 9 | #2 |
| | Hortensis | May 10 | #4 |
| | keithbvadu2 | May 9 | #3 |
---
Response to Hortensis (Original post)
Thu May 9, 2019, 06:47 PM
sheshe2 (56,295 posts)
1. A very good man.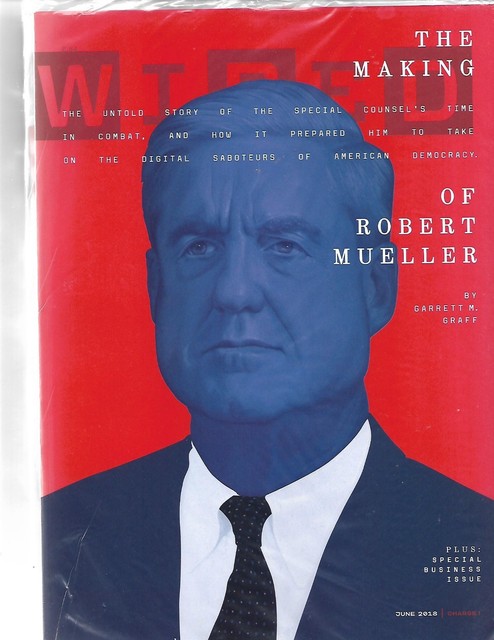 Thanks for some of his history, Hortensis.
---
Response to Hortensis (Original post)
Thu May 9, 2019, 07:21 PM
Atticus (5,797 posts)
2. Thank you for sharing that. It made me feel a little better about this current state of affairs.
Our nation has its share of unethical cowards in high positions, but they are greatly outnumbered by the quiet, honest and reliable patriots like Robert Swan Mueller.

Your posts are always worth reading---this one especially so.
---
Response to Atticus (Reply #2)
Fri May 10, 2019, 11:04 AM
Hortensis (31,142 posts)
4. Someone pointed it out, and we all can use a reminder.
---
Response to Hortensis (Original post)
Thu May 9, 2019, 10:12 PM
keithbvadu2 (9,179 posts)
3. But Trump got a 'neatness and order' medal.
But Trump got a 'neatness and order' medal.
"A great and very brave soldier"