Wed May 8, 2019, 05:00 PM
Top 10 Idiots (209 posts)
Top 10 Conservative Idiots #6-17: The C Word Minus The C Edition


Conservatives have been ultra paranoid about getting their accounts banned from Facebook and other social media sites. In fact they've been in a circular firing squad with social media since Alex Jones last year created the "shadow banning" theory. Well guess what? There's no such thing as shadow banning, you dumbasses. It's called "following the rules" and every time you post those poorly photoshopped images of Hillary pooping her pants or that Michelle Obama is a man in drag? Guess what? You violate those rules! So how does one get banned from Facebook? Well if you're Alex Jones or Milo Yiannopolous for instance, relatively easy!






So is this a good thing or a bad thing that Facebook is banning white supremacists and other, shall we say non kosher points of view? Well let's play Devil's Advocate and look at both sides of the situation for a minute. On one hand when you start censoring, you get in to a slippery slope that is a very tricky one to navigate. But on the other hand, fuck Nazis and white supremacists. And guess which side Trump is on? Well…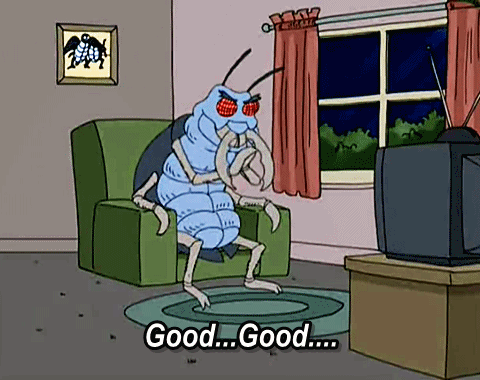 I can only imagine that's what Trump is like when he tweets. Good good!!! But here's the thing – James Woods and Alex Jones both, um, I don't know, threatened to murder people! You don't get to do that and have social media be like "this is fine!!". Leave it to Trump to throw a tank of kerosene onto a burning building.






Yeah what are you monitoring exactly, Trump? I mean the second the government steps into censorship, they effectively end the first amendment – which was designed against that sort of thing, and they step in a big steaming pile of shit. Oh by the way if you think the alarming rise of white supremacy and anti-semitism is an American problem, well I got news for ya. It's a global problem and it's affecting the entire world!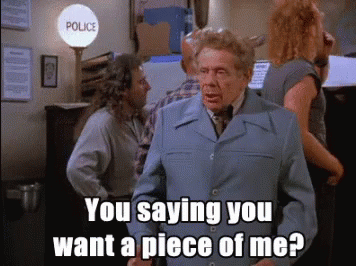 [div style="padding: 20px; background-color: #ffffff; border-radius: 10px; box-shadow: 0px 2px 4px 1px #aaa;"][div style="font-family: arial, helvetica; font-weight: bold; border-bottom: 1px dotted #999; padding-bottom: 8px;"]
[font size="8"]The Trumper Games

[br] [/font] [br]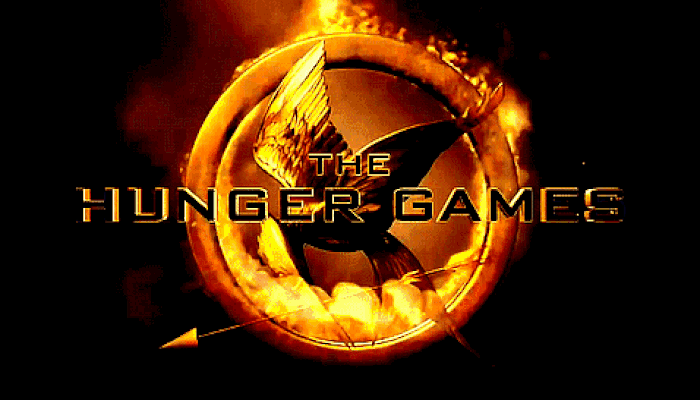 Hey everyone I'm baaaaaaaaaaaaack!!!! Oh yes my pretties, it has been a while. All has been quiet on the presidential front! Until last week when Tribute Rosenstein from the 2nd District resigned! And that is significant because the president was just going to straight up fire his ass anyways! But as long as supporters of the president are still supporting him, we will keep doing this. And where is my champagne? What? You mean Charlie left? Damn it! So who is my new assistant? Oh hello, this is my new assistant Nathaniel. Say hello to the people! Now bring me some champagne! I don't care if it's the cheap stuff. So why did Tribute Rosenstein resign? Well there's plenty of reasons.






Oh I am sorry I didn't hear you over the sound of "you're being fired". It's resigned? Damn it Charlie!! I think I am starting to see why Charlie left. I must be nicer to my new assistant. Nathaniel may you bring me a glass of libations please? Graci! Now that Tribute Rosenstein has been released from the Games, what's next for the Mueller Report? Well the GOP currently is in "nothing to see here, please disperse" mode.






Yes, Tribute Barr – the replacement for Tribute Sessions – has been quietly working to bury the report that could indict the President ! I mean what's next? You know think of this like the school bully who hires the nerdy kid to write the book report that gets him an "A". That's exactly what Trump is paying Barr to do! So what happened with Russian hacking? It's only the tip of the ice berg!






Yes, yes it does! Especially here, am I right audience??? But Rosenstein claims that he's trying to "land the plane". Don't try to land the plane when the passengers are steering it right into the mountain! Horrible analogy I know! But that doesn't matter when every good mob boss, like our president, for instance, has a cleaner. Yes, they are trying to change the ship and doing a very bad job of it. But for now, consider Tribute Rosenstein… ELIMINATED!!!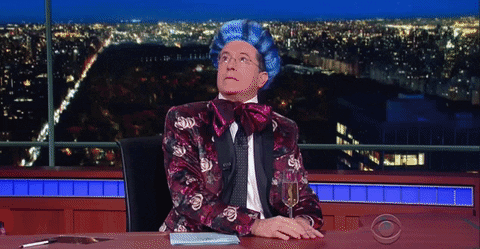 [div style="padding: 20px; background-color: #ffffff; border-radius: 10px; box-shadow: 0px 2px 4px 1px #aaa;"][div style="font-family: arial, helvetica; font-weight: bold; border-bottom: 1px dotted #999; padding-bottom: 8px;"]
[font size="8"]Bill Barr

[br] [/font] [br]

You know think of the Barr Report the way you think of the way the dumb kid tries to write an actual school book report. You know Trump didn't read the whole report. I mean come on, it's 400 pages, ain't nobody got time for that! And you know that he didn't read past the words "no collusion". So he had Barr write the summary of the report that gets him an A. Like you do. I'm sure that everyone saw that insane footage of the testimony where he ate a day old bucket of KFC that was left for him as, what's meant to be an insult. Come on, this is the Trump administration here. They're insulted by nothing! So what is the latest on Barr?





I can imagine that's what happens to the members of this administration whenever any one of them speaks on a daily basis. But of course he's lying and fuming. I mean he's paid by Donald Trump to be a professional liar. Ethics? What are those? They keep saying that word but they don't know what it means. Barr doesn't look like an ethical man. He looks like he's impersonating Walter Sobchak from the Big Lebowski!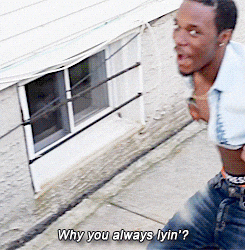 That is a good question sir! Why are you always lying? And why are they lying literally all the time every single time? Once they hit 10,000 lies they can't stop. I mean when they hit 20,000 lies do they get a free dessert with purchase? Well, they could always lie about that. But seriously you know what they say about what to do when you're already in a hole? Stop digging!!!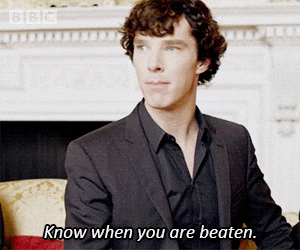 Except that they don't. They don't know they are losing because they think that they are the ones who are winning all the time. Kind of like any team who thinks they can play Boston in a title game – they think they can win, but you know they won't. And that's when they pick the guy with the worst statistics to try and hit that game winner. Which is where Bill Barr comes in, and uh yeah he's the guy who can do it!







[div style="padding: 20px; background-color: #ffffff; border-radius: 10px; box-shadow: 0px 2px 4px 1px #aaa;"][div style="font-family: arial, helvetica; font-weight: bold; border-bottom: 1px dotted #999; padding-bottom: 8px;"]
[font size="8"]Donald Trump

[br] [/font] [br]

Before we get into the latest stupid fight that Trump chooses to pick, let's take a moment to acknowledge the epic officiating scandal that happened at the Kentucky Derby. So the horse named "Maximum Security" plowed his way to the top of the course and then got disqualified. Which of course resulted in a huge officiating SNAFU. And then of course, Trump was watching and managed to rear his ugly tweets at the Derby. Can't he just shut up for once? Because not only was Trump not truthful (read lying), everything he touches turns to shit!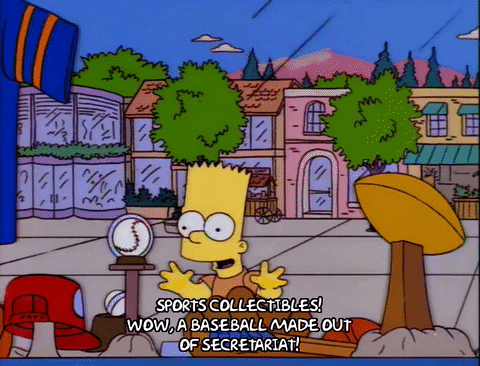 Wow, that got dark fast! So how did Trump ruin one of our nation's oldest and most institutionalized sporting events? Well, can we throw that tweet up there?




That's the actual, unedited tweet. Now let's put it this way – Trump is an Unt. Yeah he's the C word minus the C. Which actually makes the impact of that word a lot more palatable. So just how much did the Trump tweet fuck up the Kentuky Derby? Yeah that typo is intentional! Just like most of everything Trump does.





Thank you Walter! And you know if Trump is this dishonest about even the most simple things like watching a horse race, what else is he dishonest on? Well I would hate to attend the watch party at Mar-A-Shithole, because imagine how that must be going? I would think we would get to see Trump's charitable contributions at work. He said, sarcastically. Oh wait.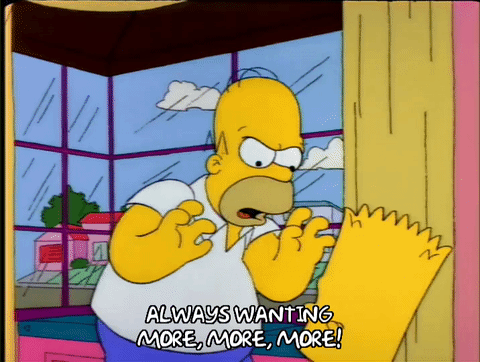 That doesn't surprise me in the least. Trump seems like the kind of guy who would go to a funeral and send the family of the deceased a bill for his travel expenses. But then again that's why he doesn't get invited anywhere! This is another example of Trump shooting his mouth off where it doesn't belong and it will always get him in trouble.







[div style="padding: 20px; background-color: #ffffff; border-radius: 10px; box-shadow: 0px 2px 4px 1px #aaa;"][div style="font-family: arial, helvetica; font-weight: bold; border-bottom: 1px dotted #999; padding-bottom: 8px;"]
[font size="8"]Top 10 Investigates: Assaults In The Military

[br] [/font] [br]

It's time to investigate beyond the headlines! This is Top 10 Investigates!



In the last 5 years there has been an alarming rise in sexual assaults in the military. It's nothing to joke about either and we will try to keep this piece tasteful. But what's fueling the rise in assaults? Like everything else it starts at the top. Especially when we elect a president who has a sorted history of sexual assault. But is it because it's easier than ever to report? Or is it something else that could cause such a rise in such a horrible statistic?






Yup sounds about right. But 20,500 service members is a shockingly high number across all five branches of the military! Just one should be alarming. However, 20,000??? Right now, the United States currently has no Secretary Of Defense, thanks to the Trump administration. So the head boss who would normally be overseeing such insight is nowhere to be found.






And that is a good point. But when there's no head of the department to give orders, what exactly happens then? Well, the Pentagon is attempting to crack down on such extremely horrible behavior, but it appears that the beatings will continue until morale improves.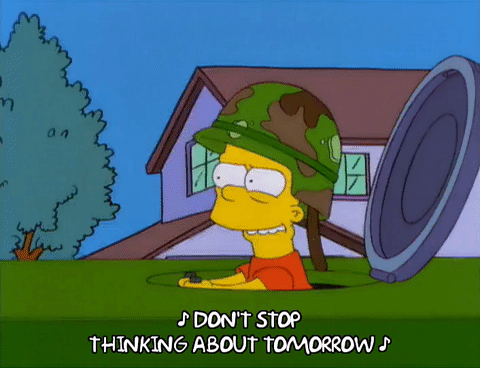 Well, we probably should start thinking about tomorrow. Because if the military is in that kind of shambles over this sort of thing, what message does it send to future generations? Is there a way to eradicate it? Is there a cure for it? This is something that whoever runs against President Trump needs to address in 2020. And there's already solutions but nothing has been implemented yet.






That's it this week for Top 10 Investigates. Good day.




[div style="padding: 20px; background-color: #ffffff; border-radius: 10px; box-shadow: 0px 2px 4px 1px #aaa;"][div style="font-family: arial, helvetica; font-weight: bold; border-bottom: 1px dotted #999; padding-bottom: 8px;"]
[font size="8"]Holy Shit

[br] [/font] [br]

Gather around, my fair brothers and sisters of Montana, it's time to take a seat in the pew and pass the collection plate! For the Holy Church of the Top 10 has convened and it's our weekly duty to remind you why the holiest among us are also the most full of: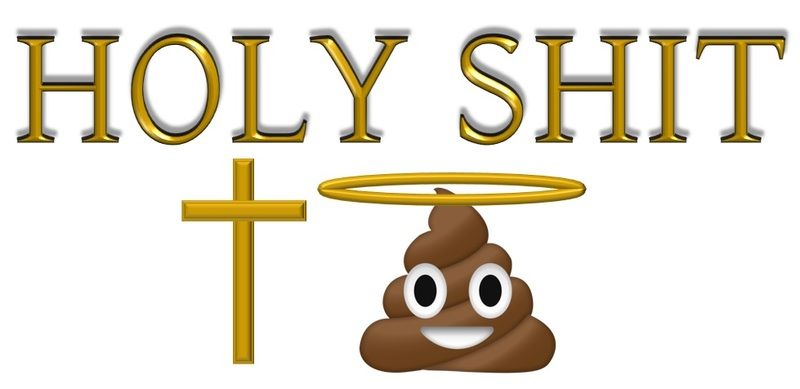 My fair congregation!!! You know last week we had a holy day. That day was the National Day Of Prayer for GAWD's watchful eye over this great nation! But some – particularly the unholy, ungodly Dark One and his minion servants take it to extremes. Now should we allow someone who does the Devil's Work to preach to us about what is godly or ungodly? I say no!!! But then again I am reminded that one of our most popular bands right now sings songs about Satan and performs in front of a cathedral backdrop, so it goes without saying. But, however, that is utter hypocrisy, and I think that the good LAWRD JAYSUS hated the hypocrites! Why is the Dark One suddenly talking about the LAWRD?






You know that brings up a good point – GAWD hears all and sees all, but when the ungodly talk to him about things he doesn't want to hear, like the fake War On Christmas that nobody wanted or even still cares about, that is considered heresy of the highest order!!!! But is the Dark One a poser or is he the real thing? No, he's a poser. Just look at what he said about the Poway shooting.






Yes because the good LAWRD, while he not judgeth less ye be judged… oh who am I kidding? Uhb… Rabbi Goldstein? Sir? You're standing literally right next to the guy who is responsible for the rise in anti-Semitism that is plaguing this fair land of ours!!! Can I get an amen??? But which GAWD is the Dark One referring to? Is he referring to the wise, caring and just GAWD that we worship here? Or is he referring to the dark GAWD from the Old Testament? Yeah I think it's the latter.






And you know that verse is in our good book! Because really why do they keep brining up GAwD when it is apparent that they really know nothing about how the good LAWRD works? He seeks to unify us, not divide us! And that is why if they bring up GAWD in the public square, they need not be shunned. But while the rest of us pray for our forgiveness, he prays for himself. So do we really want him telling us that it's OK to say GAWD again?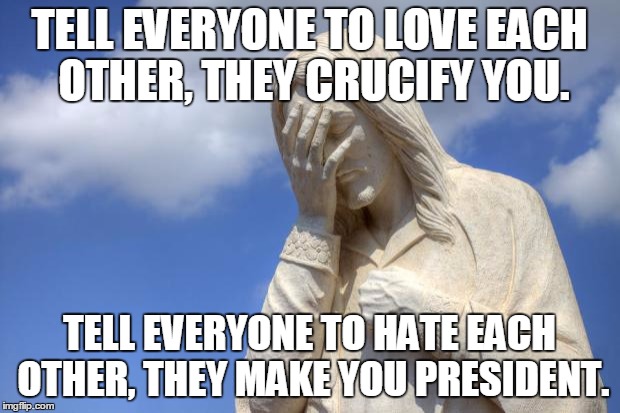 And that is true! I know since the Dark One has assumed power, I have been using his name a lot more, and in ways I shant repeat in my church! Mass has ended, may you go in peace! That's it this week for: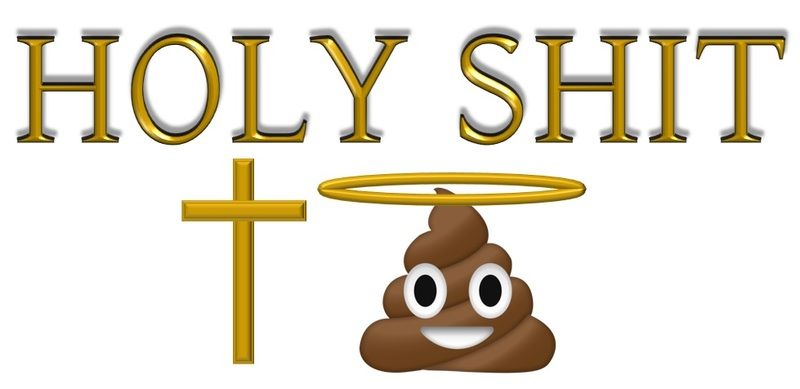 [div style="padding: 20px; background-color: #ffffff; border-radius: 10px; box-shadow: 0px 2px 4px 1px #aaa;"][div style="font-family: arial, helvetica; font-weight: bold; border-bottom: 1px dotted #999; padding-bottom: 8px;"]
[font size="8"]We're All Gonna Die

[br] [/font] [br]

Hey everyone guess what? We're all gonna die! Woooooooooooooooooo!!!!! Woooooooo!!!! Wooo. Woo. So how are we gonna die this week? There's plenty of reasons from fiery plane crashes to alarming rises in overall global temperatures killing life as we know it to deadly diseases coming back strong after being eradicated 50 years ago. We're going to talk about the latter this week and I couldn't love this more, because it's really a coming together of two bullshit causes – Scientology and anti-vaccination crusaders. It's created a melting pot, you know, like when the T1000 melts together and becomes one giant super robot. So how did this happen? And where is it going from here? Well we're all gonna die.






That is a good point there! Bullshit is everywhere and this is the coming together of two very different types of bullshit. And it wasn't just their Sea Org cruise vessel, they're still there. Yes there's enough cases of the measles to keep that boat parked there for a long time. Yeah, really, fuck you anti vaccination crusaders. And by the way, Sea Org isn't just a cruise line, it's also a slave labor camp!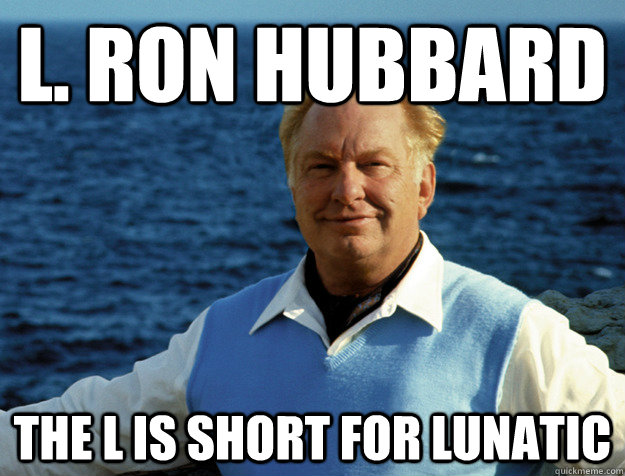 I got news for you, Christianity! While you are busy *PLANNING* the apocalypse, Scientology might be one step ahead of you! And it's not going to be a nuclear Armageddon that's going to kill us all, a second plague consisting of a measles outbreak brought about by idiots is far more likely! So how do we rid ourselves of this nuisance that we originally rid ourselves of? Well, let's look to Germany for starters.






Hey Germany, if you think throwing money at a problem is going to make it go away, you have obviously never met Americans. We pay our $100,000 health care tabs and proudly go for broke trying, because fuck socialism! But you really want to know the scary thing? That luxury boat / slave ship isn't going anywhere, it could be parked and quarantined for weeks. So yeah, we, and by "we", I mean "they" might actually all die.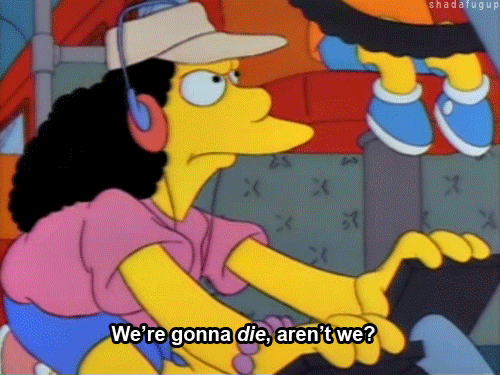 [div style="padding: 20px; background-color: #ffffff; border-radius: 10px; box-shadow: 0px 2px 4px 1px #aaa;"][div style="font-family: arial, helvetica; font-weight: bold; border-bottom: 1px dotted #999; padding-bottom: 8px;"]
[font size="8"]Beating A Dead Horse: Drive Thru Therapy

[br] [/font] [br]




There's lots of things you can count on. Death. Taxes. Southern white guys like Jeff Sessions getting "the vapors", Donald Trump misspelling something completely stupid. And there's also corporations telling you how to think and feel through their products. This is about that very thing, because if there's one thing I want, it's corporations telling me how I should think and feel. So Burger King is taking things to extremes and playing a drive thru therapist. Think of it like that movie Inside Out. Are you happy? Are you sad? Are you extremely pissed off to where only Lewis Black can properly express how you really feel?






That is the ultimate PR fuck you by the way. It's one thing to say "We understand that not everybody is happy all the time". It's another thing to say "Burger King understands that not everybody is happy all the time". It's inserting advertising crap where there doesn't need to be any. I would just get the pissed off meal all the time not only just to fuck with them, but I'm also fucking pissed we have that guy in the White House! It's a good reason why they're doing this – raising awareness for mental health. But then again when you add the advertising angle it really loses all meaning. So is this a good thing?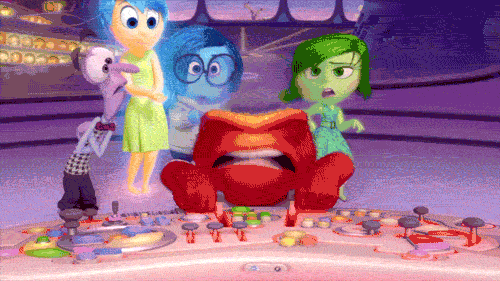 Whoa, that guy is pissed off! But sorry Burger King and Dennys, you may serve us lunch and corporations may be people since the George Bush administration, but you aren't our friends! Although cheers to all the angry loners out there who might think corporations want to be your friends, and corporations are people in this day and age. But guess what? They're not your friends. They're out to make a buck and that's about it. Here's the thing – depression is a serious mental illness that should be taken very seriously. When you add advertising garbage to it, it fucks it up.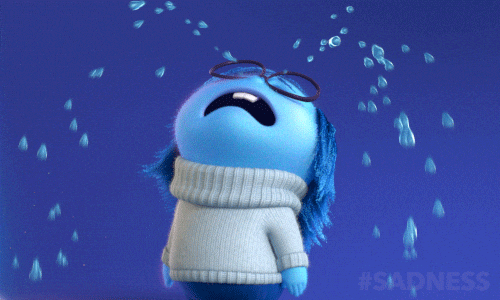 Hey hey don't cry! It's kind of what we do here – tear apart bullshit whether it's in marketing or politics, and this is exactly that – grade A bullshit. Here's the thing – raising awareness of the collective mental health of this country? A great cause. Using it to hawk your bullshit garbage? Not! Maybe it's just time to turn off social media for a while. Your device has an "off switch" you know!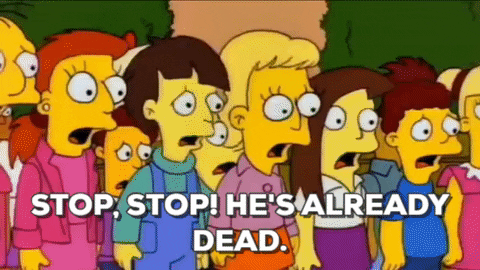 [div style="padding: 20px; background-color: #ffffff; border-radius: 10px; box-shadow: 0px 2px 4px 1px #aaa;"][div style="font-family: arial, helvetica; font-weight: bold; border-bottom: 1px dotted #999; padding-bottom: 8px;"]
[font size="8"]I Need A Drink

[br] [/font] [br]

Hey Montana we're at a brewery and I really need a drink!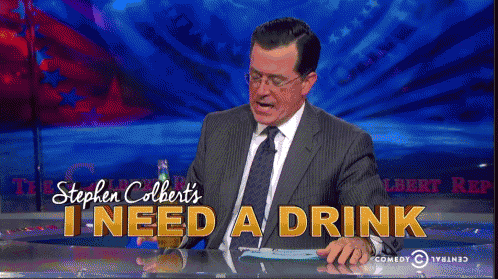 So you know the idea behind this segment is that too much talking about politics and everything else that goes on in the world causes us to drink. But we have a rule here at the Top 10 – while we are drinking, we talk about literally anything in the world as long as it doesn't relate to politics, because mixing drinking and politics never ends well. Tell me bartender – what goes well with a music festival fail? Really? You don't have any suggestions for that? Why don't you bring over a couple of pitchers of IPAs? Oh yeah that's the stuff! Two years ago, we went through the epic fail that was the Fyre Festival, and it was a colossal fail. Now this year the 50th anniversary of Woodstock also crashed and burned. So how did it happen?






Of course it's executive drunk! It's like regular drunk except there's no bar required. And it's apparently still slightly OK to drive. But we don't encourage that here. Getting off topic. So of course we've all been burned by bad ticket sales – just ask anyone who attempted to get tickets for the Rolling Stones' Honk tour, or Metallica's S&M show in San Francisco. Now what are other ways this could possibly go wrong? Well several!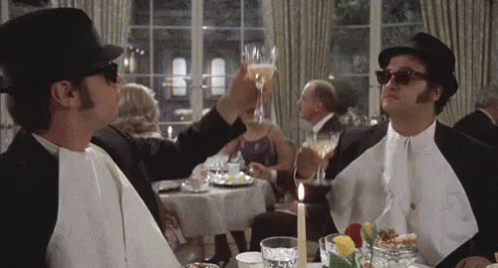 So is Woodstock 50th anniversary concert an even bigger fail than the Fyre Festival? Well time will certainly tell on that one and you can always judge a fail by the quality of the people behind the fail, but this is my favorite part of the story. What are the odds on the festival's cancellation? Anyone? Well of course for those compulsive gamblers, Vegas has you covered!






Yeah so if you're gambling don't bother with statistics and odds, just go with the flow here, and have another drink. I mean if the odds are that Woodstock 50 is a go, why wouldn't it be? Oh wait, the show has effectively been cancelled. Well at least the Woodstock 50 people and the Fyre Festival people can maybe trade some notes because they are both are total clusterfucks.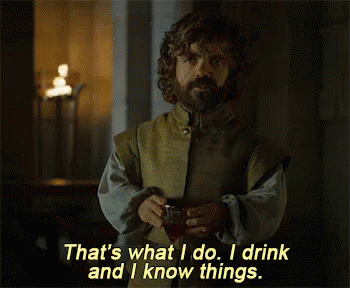 [div style="padding: 20px; background-color: #ffffff; border-radius: 10px; box-shadow: 0px 2px 4px 1px #aaa;"][div style="font-family: arial, helvetica; font-weight: bold; border-bottom: 1px dotted #999; padding-bottom: 8px;"]

[font size="8"]Stupidest State Contest: Selection Sunday
[br] [/font] [br]

16 states will enter and only one state will be crowned the new Top 10 Conservative Idiots Stupidest State!




Welcome back! If you've been following along at home, we are in the home stretch here in the 2019 Stupidest State contest! We're just a mere three rounds away from calling our champion! Last week we had a major bracket buster as Georgia stunned Kentucky and came back with a last second 3 pointer to win the Batshit Conference championship! This week, it's a duel to the death of your bank account as two juggernauts in the Beltway go for broke as Michigan takes on Wisconsin for the Fiscal Irresponsibility Conference championship! We're live at the home of the San Diego State Aztecs, the Viejas Arena in San Diego for all the action action action! Let's get out those brackets so we can follow along!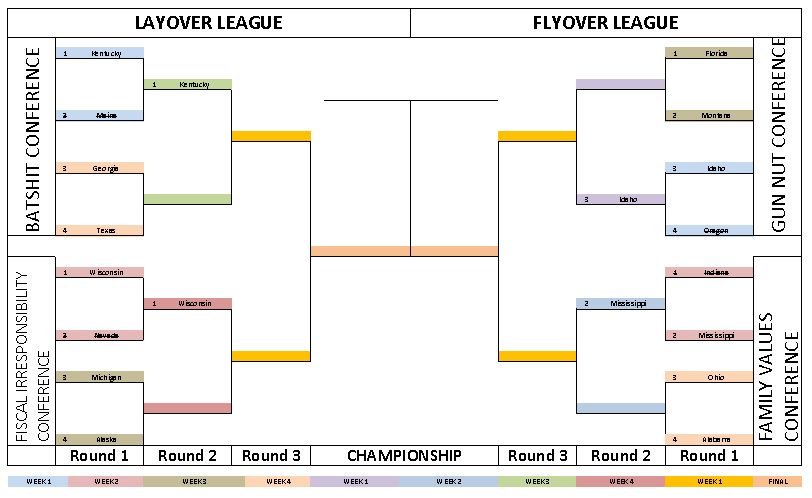 :

[font size="4"]Wisconsin Vs Michigan[/font]

[font size="4"]Wisconsin[/font]



When we last saw Wisconsin, they were still trying to court Foxconn to build a gigantic LED factory in the state and Foxconn was holding it in front of their noses the same way that a jockey dangles a carrot in front of a horse. Yes, Foxconn, the Chinese mega conglomerate that manufactures everything we use that has an on / off switch and gave us the iPhone and worker suicide nets. And yes, the state is still going after it!






We've been following this situation very closely, and it's what one would call, I don't know, a "clusterfuck of epic proportions". Foxconn says one thing, the Wisconsin GOP says another thing, Trump says another thing… just… AHHH!!!! And let's move on to other topics, like something Wisconsin shares a border with: lakes! And Republicans there are out to make Madison the next Flint!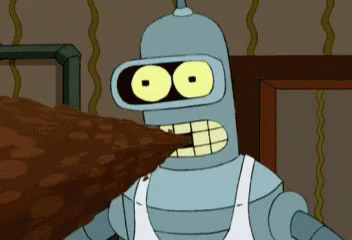 And that's probably a simulation of what the actual color of the water is going to look like once Wisconsin republicans get to it! And in case you're wondering whether or not we live in the Matrix, well, the Wisconsin GOP just won a crazy order to get all of Scott Walker's appointees back on the bench. Yeah BOOOOOOOOOOOOOOO!!!! This is after the Wisconsin GOP staged a coup against the new Democratic senate. Yes, we live in the Matrix, and the Koch Bros are Agent Smith.






[font size="4"]Michigan[/font]



Ah, Michigan. You might be thinking why is Michigan always a contender? They're generally a democratic state. They have one of the most progressive governors in the country. They have a balanced education system and some of the most popular universities in the entire United States of America. Well, just like a rusty 1969 Chevy Impala, look under the hood because you will see something very frightening lurking underneath! I mean after all this is the state that gave us Education Secretary Betsy DeVos, Blackwater, and governor Rick Snyder. So how is the Wolverine State doing?






Just ask Washington how well their oil pipeline is going, and I would like to tell both states where they can stick their pipelines. I'll give you a hint – it's where the sun don't shine. And by the way remember when I said that Michigan was the home of Betsy DeVos? Well guess what? Her brother Erik Prince, the founder of Blackwater, could be in some very big trouble!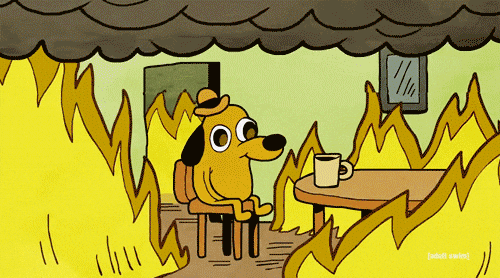 And by the way if you think Agent Smith had his iron grip on Wisconsin, there's a gerrymandering case going before the Michigan Supreme Court that could mean that we're all royally fucked. Yes, the GOP could have an iron reign on the Beltway for generations to come. Which means more Foxconn and slave labor factories! I for one welcome our new corporate overlords!






[font size="4"]And The Winner Is…[/font]

Wow this is a close one! Neither team is going down without a fight! We are into the first overtime with less than a minute to go. Score is 80 – 80 tied. Wisconsin for the 3… IT'S GOOD!!!! Wisconsin wins with a final score of 83 – 80! They are celebrating on the court, they are going to Los Angeles for the Final Four at USC! Michigan walks off the court defeated. Oh my god what a victory!

[font size="4"]Next Week:[/font]

Here we are folks, it's time for the Stupidest State Final Four!!! We're live at the home of the USC Trojans, the fabulous Galen Center in downtown Los Angeles for all the action! In the Flyover League championship, we have two heavyweights – Florida vs Alabama duking it out. While in the Layover League championship, we will have Georgia taking on Wisconsin for the crown! We will have the games and the net cutting ceremonies to look forward to!


[font size="8"]And Now This:[/font]
[font size="8"]X Ambassadors[/font]

Ladies and gentlemen, my next guest is an awesome band from Long Island, New York. You can see them at various festivals across the country including the KROQ Weenie Roast on June 8th. Playing their song called "Boom" from their album ORION out June 14th, give it up for X Ambassadors!



Thank you Montana and the good folks at Big Sky Brewery! This was fun! We'll be back soon. We're back home in Hollywood for the remainder of the season. See you next week!


Credits

Host: Initech
Top 10 Conservative Idiots Recorded In Front Of Live Audience At: Big Sky Brewery, Missoula, MT
Special Thanks To: Big Sky Brewery
Holy Shit Gospel Choir: University Of Montana Choir Club, Missoula, MT
Images: All images copyright belongs to respective copyright holders.
Videos: All videos copyright belongs to respective copyright holders
Articles: All article content copyright belongs to respective copyright holders
Writing: Top 10 Writing Department
Graphics: Top 10 Graphics Department
Research: Top 10 Research Department
Lighting & Stage Props: Top 10 Lighting Department
Legal: Top 10 Legal Department
Advertising: Top 10 Advertising Department
HR: Top 10 Human Resources Department
Initech's Wardrobe Provided By: JAB Inc.
Wheel Of Corruption By: Studio 1 Stage Props, Burbank, CA
X Ambassadors Appear Courtesy Of: Interscope Records
Management: Initech Productions, CCC Management
Follow The Top 10 On Twitter at: @10Idiots
Questions? Comments? Complaints? Hate mail? E-mail The Top 10 at: Top10ConIdiots@gmail.com



Initech Productions: Yes, We Got The Memo


3 replies, 635 views
Replies to this discussion thread
| | | | |
| --- | --- | --- | --- |
| 3 replies | Author | Time | Post |
| Top 10 Conservative Idiots #6-17: The C Word Minus The C Edition (Original post) | Top 10 Idiots | May 2019 | OP |
| | malaise | May 2019 | #1 |
| | NurseJackie | May 2019 | #2 |
| | Top 10 Idiots | May 2019 | #3 |
---
Response to Top 10 Idiots (Original post)
Wed May 8, 2019, 05:31 PM
malaise (197,340 posts)
1. Kick and Recommend
Bookmarked as well
---
Response to Top 10 Idiots (Original post)
Wed May 8, 2019, 06:27 PM
NurseJackie (26,439 posts)
2. Nicely done, but the special formatting codes don't work any more.
---
Response to NurseJackie (Reply #2)
Thu May 9, 2019, 12:29 AM
Top 10 Idiots (209 posts)
3. Yeah I should probably get rid of those.
They worked fine before the second hack but now they don't. I'll probably start phasing them out in the next season.