Sat May 4, 2019, 05:26 PM
Top 10 Idiots (151 posts)
Preview For This Week's Top 10 Conservative Idiots
Staff at President Trump's Mar-a-Lago resort in Palm Beach, Fla., reportedly billed the White House about $1,000 after aides helped themselves to drinks at one of the resort's bars while Secret Service asked the bartender to leave.
A ProPublica investigation published Wednesday found that a group including at least two former White House aides, then-chief strategist Stephen Bannon and then-deputy chief of staff Joe Hagin, on an April 2017 trip met at a private bar on the resort's premises before Secret Service agents ushered the bartender away for them to drink in private.
After the group left, staff at the Trump Organization property tallied up the alcoholic drinks consumed, which totaled just over $800, according to ProPublica. A 20 percent service charge pushed the final bill to $1,076.
The two men have since left the Trump administration. When contacted by ProPublica, Hagin reportedly did not respond to requests for comment and Bannon denied drinking at Mar-a-Lago and said he did not recall the episode. An email obtained by ProPublica from Brooke Watson, Mar-a-Lago's catering director, confirmed the aides by name as being in attendance.
https://www.msn.com/en-us/news/us/mar-a-lago-sent-white-house-a-dollar1000-liquor-bill-after-aides-helped-themselves-to-bar-report/ar-AAAMbkr?li=BBnb7Kz&ocid=mailsignout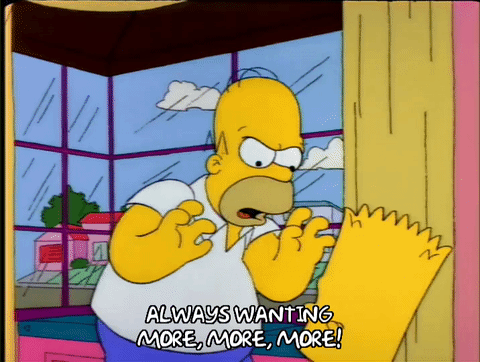 That doesn't surprise me in the least. Trump seems like the kind of guy who would go to a funeral and send the family of the deceased a bill for his travel expenses. But then again that's why he doesn't get invited anywhere!
*audience laughs and applauds*
This week the Top 10 is live from Big Sky Brewery in Mizzoula, Montana and we ask some burning questions! Should Facebook and Twitter ban white supremacist viewpoints? What's next for the Trumper Games after Tribute Rosenstein resigns? What does Bill Barr have stuck up his ass? What is Trump replacing the swamp he's supposedly draining with? Is Scientology going to be responsible for the death of us all? And should corporate products tell you how to feel? Plus in our weekly investigative piece Top 10 Investigates, we're going to take a look at an alarming rise in sexual assaults in the military and what's fueling it (hint: alcohol). And in our weekly visit to the Holy Church Of The Top 10 in "Holy Shit", was it ever *NOT* OK to say God in public? The president and vice president make one claim but our resident pastor is going to present an entirely different point of view. Plus in "I Need A Drink", we're going to have some brews and discuss the epic fail that was Woodstock 50, a fail more epic than the Fyre Festival! And our quest to find the Stupidest State 2019 continues! This week it's a Beltway Battle to see who can go for broke as Michigan takes on Wisconsin in the Fiscal Irresponsibility showdown! We're live in San Diego with all the action! Plus we have live music from X Ambassadors!
Top 10 Conservative Idiots: Wed at 2:00 PM /shameless self promotion
0 replies, 187 views