Wed Mar 6, 2019, 06:01 PM
Top 10 Idiots (209 posts)
Top 10 Conservative Idiots #6-9: The Art Of The Squeal II: Squeal Harder Edition
Last edited Thu Apr 4, 2019, 03:03 PM - Edit history (3)



Whew. So…. That happened. In case you're wondering what I'm talking about, I'm talking about the annual "fuck you liberalism" convention known as the Conservative Political Action Conference, or CPAC. There's a lot to unpack here, you know, kind of like when you're moving a medium size business to a new location. Wait, when did we have an electric typewriter? Yeah it's that kind of unpacking – it's full of surprises and we're still finding out things that we didn't know we had. I mean fuck, we actually had *THIS*:




Here we have it. Somehow conservatives take more offense to kneeling in front of the flag as opposed to treating it like your fuck buddy on the side. Because really, you can't unsee this and it's more offensive than what Colin Kaepernick did. Thank you! But moving on, This might be my favorite thing Trump has said so far.


Link to tweet



Yes, he actually made the claim that democrats want a train to Hawaii. Funny, I don't remember that being part of the party platform! And we're the crazy ones? GTFO!! By the way if you want a rundown of the crazies things Trump said in his 2 hour rant, there's this: Damn straight! Then we had a meeting of Jerry Falwell Jr and Donald Trump Jr, or the meeting of the rich entitled fuckwads who've never had to work a day in their life: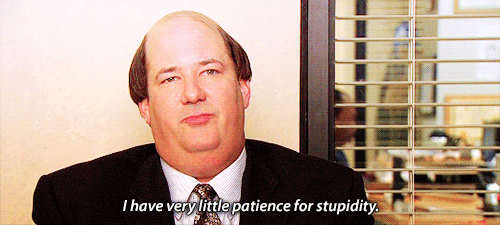 No, dipshit, we hate Trump because we love America, and Trump is burning down everything that makes this country great. And by the way in case you're wondering where this is going, look no further than Glenn Beck, seen here doing his best impression of Col. Sanders, where the GOP is taking this country, and well, they're deranged. I mean seriously they cant even get their horror movie villains right:






[div style="padding: 20px; background-color: #ffffff; border-radius: 10px; box-shadow: 0px 2px 4px 1px #aaa;"][div style="font-family: arial, helvetica; font-weight: bold; border-bottom: 1px dotted #999; padding-bottom: 8px;"]
[font size="8"]Donald Trump

[br] [/font] [br]

The guy who we currently call president, Donald J. Trump, had quite the week. We already saw how completely unhinged he was at CPAC (and the democrats are the crazy ones, right…
). But we got to talk about the other thing he did which was meet with murderous psychopathic dictator Kim Jong Un, who Trump calls a "swell guy!!". The greatest ever! What, are they gonna bone? Bump uglies? Well the bromance between the two was in full swing in Hanoi last week: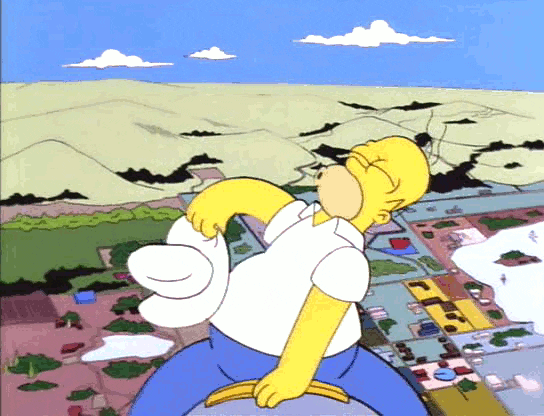 So Trump is cozying up to murderous dictators like Kim Jong Un. Now you might be thinking "HEY! That sounds straight out of Russia's playbook!" Well, the answer to that question is – you are absolutely correct about that!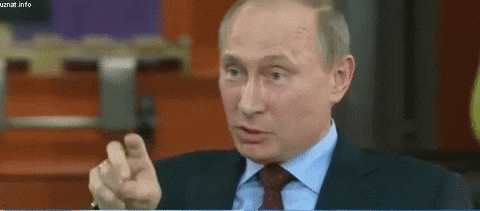 Yes that's Putin's playbook all right! But the big message we got here was Trump's treatment of Otto Warmbier. Remember him? Well, by cozying up to Un, Trump is basically throwing Mr. Warmbier's parents under the bus. Just like he did with the parents of Katie Steinle. Guess that's part of the art of the deal? Well it's a bit more complicated than that.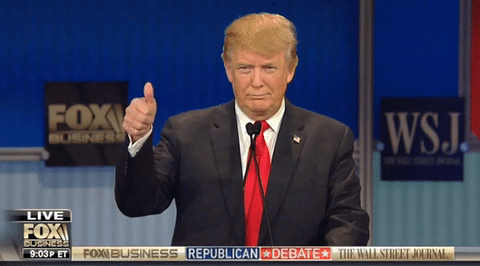 Yeah go ahead, stick your thumbs up at that one. The GOP and Trump basically told Otto Warmbier and his parents to go fuck himself. But this will haunt Trump for the remainder of his days. Every presidency has someone like this. But the difference? Before now, none of them had access to social media the way we do in the Trump era.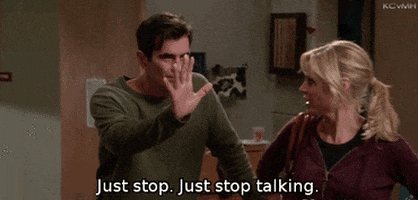 [div style="padding: 20px; background-color: #ffffff; border-radius: 10px; box-shadow: 0px 2px 4px 1px #aaa;"][div style="font-family: arial, helvetica; font-weight: bold; border-bottom: 1px dotted #999; padding-bottom: 8px;"]
[font size="8"]Michael Cohen

[br] [/font] [br]

Trump is a classic mob boss. He's got his ass kissers (Hannity, etc), his unhinged attorney (Giuliani), he's got his clean up guys (the Christian right), and he's also got people who are his fixers. One such guy is his former attorney Michael Cohen. We've previously covered Michael Cohen squealing against his former boss in Idiots #5-22. If that's the Art Of The Squeal, think of this as its' next logical sequel, The Art Of The Squeal II: Squeal Harder.






Yes that is a good question! We all know that Trump has the worst attorneys and Michael Cohen is no exception. But what this does bring into question is how much did this hurt Trump? Well if you're guessing very little to no damage, you're probably correct.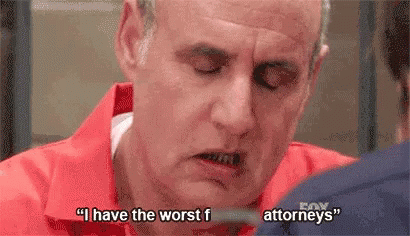 ?itemid=8555658

But here's where it gets weird, because, why wouldn't it? Michael Cohen apparently sought a pardon from Trump last year and Trump wouldn't give it to him. I mean gee, I really wonder why? Usually when you turn against a mob boss, the first priority is to give you the cement shoes, not a get out of jail free card!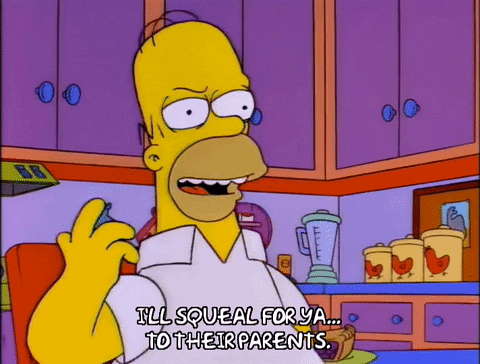 Yeah but the bottom line here is don't squeal. I mean you know the old elementary school adage about how snitches get stitches. Just… don't go there. But if you do go there, just make sure you have backup otherwise your boss will go down with the ship, and take you with him!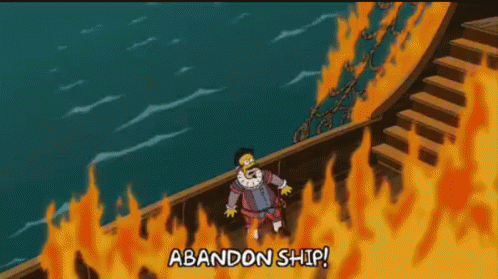 [div style="padding: 20px; background-color: #ffffff; border-radius: 10px; box-shadow: 0px 2px 4px 1px #aaa;"][div style="font-family: arial, helvetica; font-weight: bold; border-bottom: 1px dotted #999; padding-bottom: 8px;"]
[font size="8"]Alex Jones

[br] [/font] [br]

It's been a while since we checked in with our old buddy Alex Jones, who has gone considerably more and more off the deep end. It's like that superhero movie where everyone has a point where they hit rock bottom. Deadpool 2 had a great bit about this. "It's like in the Human Centipede, when those people signed on to be in that movie". This may be no human centipede, but it's definitely what one might call a clusterfuck. So, Alex Jones wouldn't exist without Joe Rogan, and Joe Rogan wouldn't exist without Alex Jones. Well, the two have been in a ridiculous feud over the last month and it is quite magical. Here's how it started.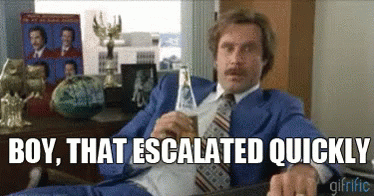 Whew. That escalated quickly! And what is it with these guys and child molesters? It seems like everything comes back to that. Think of it like 6 Degrees Of Kevin Bacon, except there's just one degree, and Kevin Bacon is a satanic interdimensional child molestor! So like all celebrity feuds, it escalated very quickly.






Yeah Alex probably needs to stop talking. Especially when he and Joe Rogan kissed and made up and Joe Rogan invited Alex over to his podcast, and well, he went off the rails. I mean was he smoking some good covfefe or bad covfefe? I don't know, don't ask me how that shit works!







[div style="padding: 20px; background-color: #ffffff; border-radius: 10px; box-shadow: 0px 2px 4px 1px #aaa;"][div style="font-family: arial, helvetica; font-weight: bold; border-bottom: 1px dotted #999; padding-bottom: 8px;"]
[font size="8"]Top 10 Investigates: The Flooded City

[br] [/font] [br]

It's time to investigate beyond the headlines. This is Top 10 Investigates!



California just does everything better. Including our natural disasters. You may have tornadoes and hurricanes. We have intense rains, floods, fires, mudslides, and the possibility of disastrous earthquakes and tsunamis, both of which we've been warned about since the dawn of time. And for our troubles, what does president Donald Trump give us? Basically a rock while his favorite states get the A+ treatment. Yes, this is a real thing. And what happens? He ignores disasters like this. Recent downpours in the Central Valley, near the Russian River area of the state, have turned the life of two cities upside down and inside out as intense flooding has led to this.






Yes so there's two towns – Guernville and Monte Rio, both of which have been cut off and are now only accessible by boat. Thanks to the Russian River being at the highest level that it's been in decades, maybe even a century. But people close to the ciites have painted a far grimmer portrait of what life is like in these towns.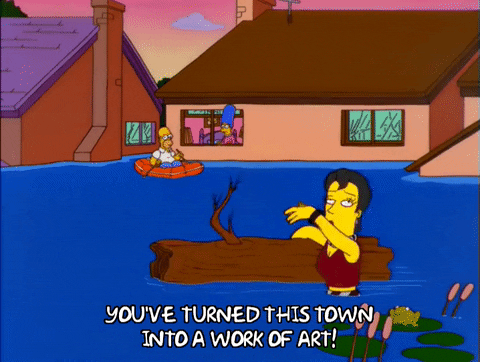 Unfortunately that didn't really happen though. The reality of this is far worse than you might think. But if you think the worst is yet to happen, you haven't seen anything yet. We have more than the worst possible outcome ahead of us. What we are seeing in Guernville and Monte Rio is only the beginning, expect things to get much worse.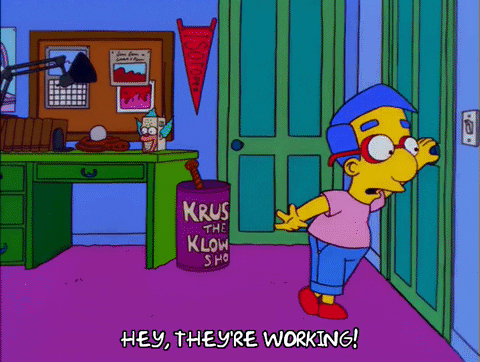 That is more like it. And if you do live in an area that's prone to intense flooding, you might want to come prepared as well, it could get worse. And there's no amount of Go Fund Me or insurance you can get that could possibly fix what's about to happen. Insurance may cover your house and all of your possessions, but what happens if your entire town is fucked? Be prepared, because the worst is yet to come!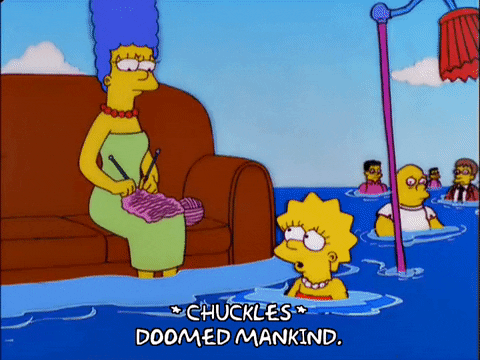 That's it for Top 10 Investigates. Good day.




[div style="padding: 20px; background-color: #ffffff; border-radius: 10px; box-shadow: 0px 2px 4px 1px #aaa;"][div style="font-family: arial, helvetica; font-weight: bold; border-bottom: 1px dotted #999; padding-bottom: 8px;"]
[font size="8"]Holy Shit

[br] [/font] [br]

Gather around, my fair brothers and sisters, it's time to take a seat in the pew and pass the collection plate! For the Holy Church of the Top 10 has convened and it's our weekly duty to remind you why the holiest among us are also the most full of: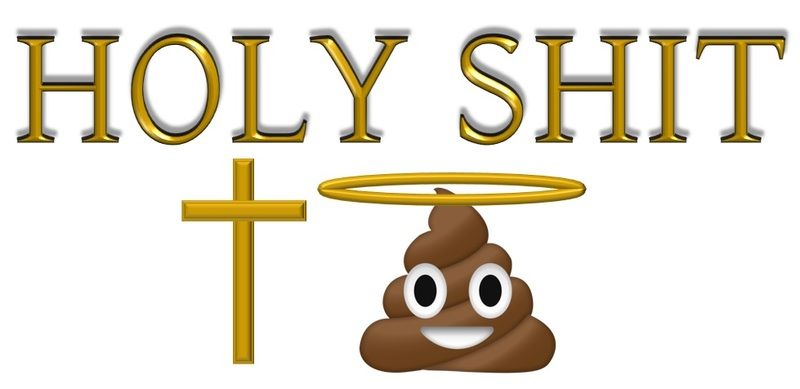 My fair congregation!! You know we live in troubled times right now and nothing helps you relax more than a good book or film does. And they're all just entertainment. Or are they? You know our brothers and sisters on the right are planning something in that world because they claim that Hollywood doesn't speak to them. Well, they are planning a movie called "Unplanned". Which they claim is a love story that involves abortion. As Deadpool said, all great movies start with a vicious murder don't they? There is always that. But what is going on with this movie? We shall find out!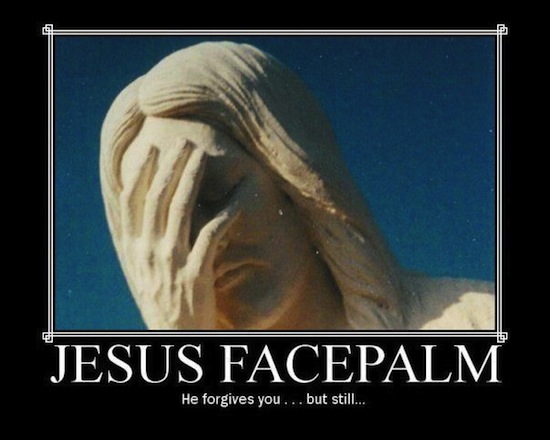 I mean seriously, guys. This is about as horrible as it gets. Can I get an amen??? And if you want to see something really fucked up guess what kind of rating this movie got? It got an R rating for it contains matter of a sensitive subject and I mean even it makes the good LAWRD cringe!






Yes, WTF LOL indeed! So if we extrapolate this, a pregnant teenager can get an abortion but can't go see a movie about getting an abortion! I mean even the good LAWRD JAYSUS right now is going "Well that's pretty fucked up!". And yes we can swear in my church, good sir! And if you cant handle the heat, you really need a safe space. And by the way, if conservative parents need to have movie ratings explained to them, they really need to get out more!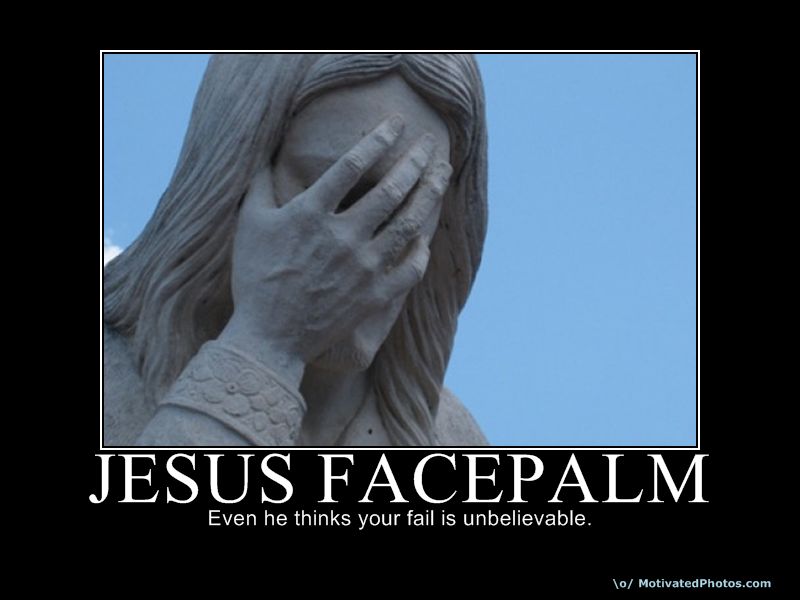 So apparently they have no idea how ratings work because they've never made a movie with graphic images before. And then, well, do you think Abby Johnson's story might be, well fabricated? Of course it is, because the film industry lies, and lying is a SIN!!! It is one of the most egregious of SINS!!! And that is a no in the eyes of the LAWRD!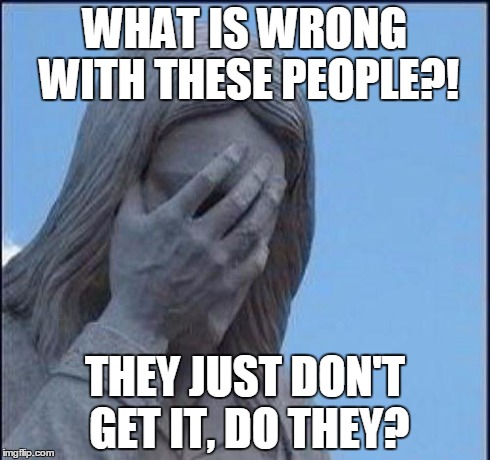 And that is a good question oh LAWRD!!! There you go! Mass has ended, may you go in peace! That is it this week for: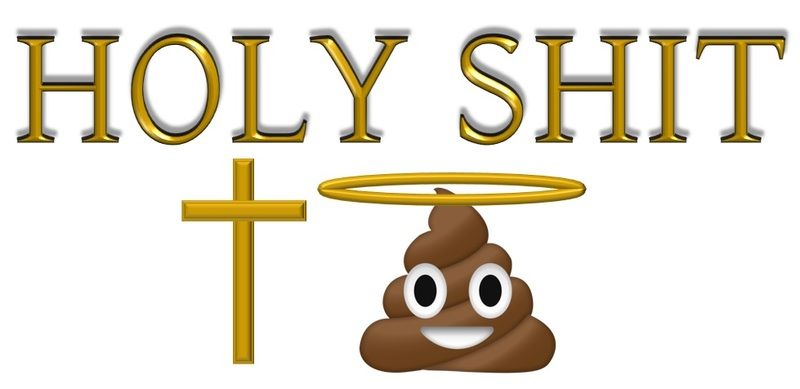 [div style="padding: 20px; background-color: #ffffff; border-radius: 10px; box-shadow: 0px 2px 4px 1px #aaa;"][div style="font-family: arial, helvetica; font-weight: bold; border-bottom: 1px dotted #999; padding-bottom: 8px;"]
[font size="8"]Beating A Dead Horse

[br] [/font] [br]




Conservatives want to hold America's colleges and universities accountable for their choices in freedom of speech issues. Here's the thing, Nazis, you have every right to say what you want to say just as much as I have a right to call you a Nazi! See what I did there? The thing is, conservatives can cry free speech all they want to, that doesn't mean that anyone has to pay attention to what you have to say. I mean comedians will tell you that. You can stand up and get in front of a room and say literally anything you want. Does that mean people will listen to you or what you have to say? No, they're taking pictures of their food and posting them on Instagram! So what has got their underwear in a wad this week?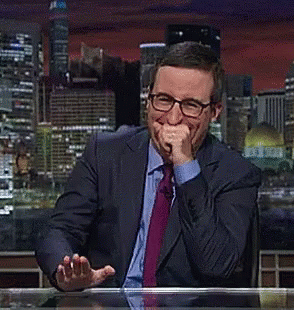 Oh oh please go on!!! See, America's colleges and universities are places of inclusion, and they don't want your messages of hate. If you start preaching hate, you're gonna get punched in the face, it's a fact of life, Trump, and the sooner you face that the better. Now if you extrapolate this, let's take a look at the incident that got Mr. Williams punched in the face: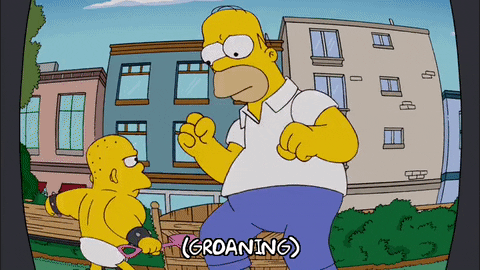 Whoa whoa whoa… Turning Point USA is still a thing? You mean those guys who got ridiculed for wearing diapers at Kent State? Those people? Why am I not surprised? And why am I also not surprised that Trump has made this his pet cause? Well let's expand on what was being said that led him to getting punched. Yeah I know it's Fox News, but fuck it, I've got a show to do here!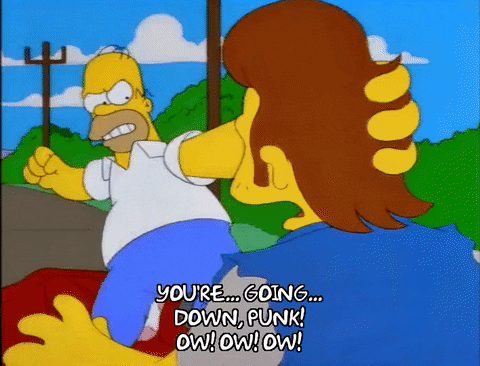 There really is a Simpsons GIF for everything! And you know here's the thing – assault, even if you're punching a Nazi, isn't cool. And neither is this. Trump could open a huge can of worms that wasn't meant to be open by signing this order, because guess what? Freedom of speech applies to both sides! I have a right to freedom of speech as much as you do. But Trump doesn't care, he thinks he is only president of Fox News viewers and that's about it. What do actual colleges think of this? Well, it could be a disaster!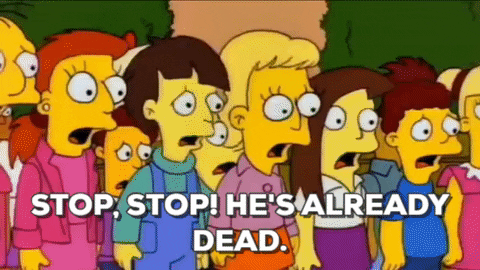 [div style="padding: 20px; background-color: #ffffff; border-radius: 10px; box-shadow: 0px 2px 4px 1px #aaa;"][div style="font-family: arial, helvetica; font-weight: bold; border-bottom: 1px dotted #999; padding-bottom: 8px;"]
[font size="8"]What's Up With France?

[br] [/font] [br]




Oui, oui!!! Welcome, misour and madam. Because we are going to find out exactly what is going on with the riots in Paris. We are going to find out what is going on in Gay Pariee! Because the French people are not happy with their president, and are fueled by hate on social media. Oh fuck it, I cannot do a proper French accent. But I am wearing this ridiculous artist getup because we got to talk about what the fuck is up with France. So before we get into what's going on exactly, who are the Yellow Jackets and what do they want?






Well that is a good question! Apparently these guys are. It started all over a tax and then somehow the original meaning of the protests got lost. But how ugly is it getting? Well it's veering dangerously into ape territory as feces are being flung at law enforcement officials, which goes to answer the old grade school question "who flung poo?" Well these guys did!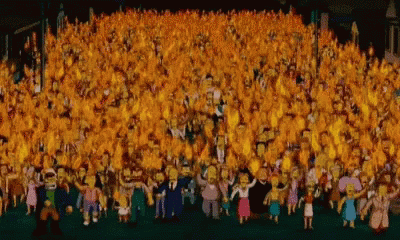 Oh sure it's all harmless fun until poop and Molotov cocktails are involved. I get the Molotov cocktails – the melee weapon of choice, but why do you have to bring poop into it? That just makes you look crazy, and that's about it. But really this has gone on long enough, but how much worse can it get? Oh it can get a whole lot worse!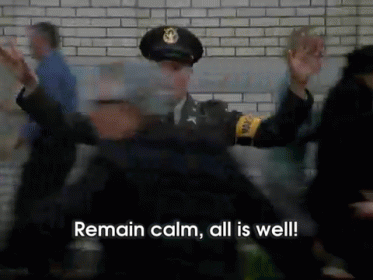 Yeah that's kind of about how it's going over there in France. Although I do not want to be a downer, there is some good news in all of this. In fact these psychopaths' protests are actually good for French President Emmanuel Macron, because, guess what? His popularity is increasing because of these protests. Say what?






[div style="padding: 20px; background-color: #ffffff; border-radius: 10px; box-shadow: 0px 2px 4px 1px #aaa;"][div style="font-family: arial, helvetica; font-weight: bold; border-bottom: 1px dotted #999; padding-bottom: 8px;"]
[font size="8"]People Are Dumb

[br] [/font] [br]

Hit it!



Of course you know by now that people are people and people are dumb. And we could do this every week because there's tons of these stories and they're all insane. But I want to start with this story coming out of North Carolina. So… Girl Scouts, what's up? Especially when they work in the freezing cold weather. And this guy thought he was doing a good deed by buying their whole supply of Girl Scout cookies and well, it turned out to have the opposite effect because he was wanted for multiple counts of drug possession.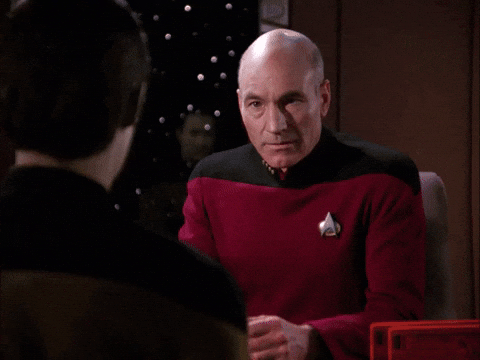 Yeah so maybe if you're wanted for drug possession, maybe don't do anything that will get you on the news. You should probably lay low and go to a safe house. Next up – we go to our favorite state of Florida because you know they always bring the crazy. And this is one of those stories "Hey how did that get up there?" Well… here's your answer!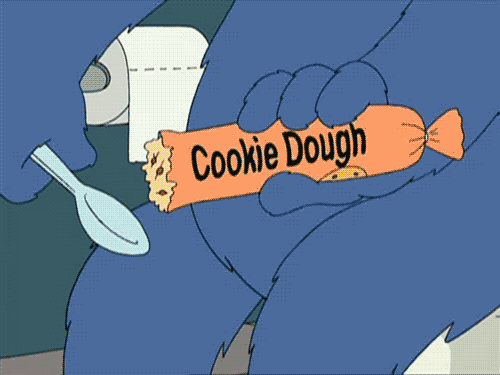 Well that's a pretty obvious answer to that question! Next up – creepers! And look… here's the thing if you're going to be a creeper, there's no good way to talk yourself out of the situation if you get caught creeping. And if you do get caught, maybe I don't know, don't wear anything that's easily identifiable, like a gorilla costume!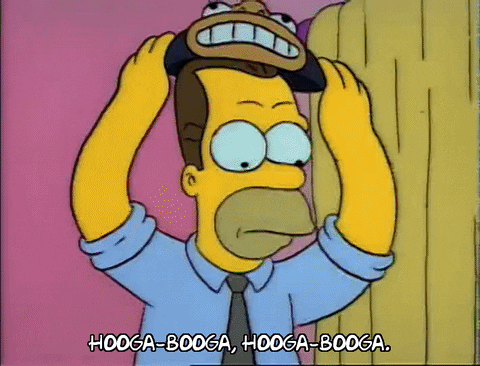 Yeah well he probably already has a lawyer. But really don't go creeping is the takeaway that you should get from this story. And you know what else is fucked up? This isn't the first story involving a gorilla suit this week! Because everything is funnier when a gorilla suit is involved. You got marital problems? Put on a gorilla suit. Get in trouble at work? Gorilla suit. And this. Gorilla suit.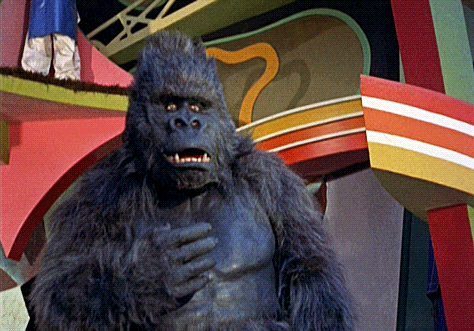 Finally this week – dumb products. Yes, even products can be dumb. And what's dumber than combining your favorite breakfast cereal with beer? This reminds me of a classic Simpsons scene from way back in the show's 5th season. Well, when you see it, you'll get it.





That's it this week for:




[div style="padding: 20px; background-color: #ffffff; border-radius: 10px; box-shadow: 0px 2px 4px 1px #aaa;"][div style="font-family: arial, helvetica; font-weight: bold; border-bottom: 1px dotted #999; padding-bottom: 8px;"]
[font size="8"]Stupidest State Contest: Selection Sunday

[br] [/font] [br]

16 states will enter and only one state will be crowned the new Top 10 Conservative Idiots Stupidest State!




Ladies and gentlemen!!! It is time to commence the 3rd annual Top 10 Conservative Idiots Stupidest State Contest! Yes, the National For Fuck's Sake Association is back for yet another year and another round of conservative stupidity and insanity represented from all corners of this great country that we call the United States of America. Of course the winner gets the much coveted DeLay Trophy, named after all time champion coach Tom DeLay took his home state of Texas to a whopping 8 consecutive titles and is known as the winningest ever!




[font size="6"]Statement From The Commissioner [/font]

Welcome welcome welcome!!!! As the commissioner of the NFFSA, it is my honor to be back for a third year in a row representing this fine organization! We have the four corners of conservatism tanned, rested, and ready to go! Which of course you know by now – are god, guns, greed, and complete batshit insanity. Before we begin, I would like to thank all of our teams for putting up a great regular season and we had some of our best attendance ever. I'd also like to thank last year's champion Florida for exerting the kind of dominance necessary to win the tournament. Now, let's get the official business out of the way and explain the rules. For the first four rounds of the tournament, we'll see two matchups consisting of four teams duking it out for superiority. Then the second round will focus on 8 teams vying for a position in the Final Four – 1 round each. Then we will have two matchups for the final four before heading into our championship. And since we do encourage gambling here, we will provide you with smocking guns (yes, the typo is intentional!) and statistical odds to help you build your bracket and select the winner! Let's do this thing!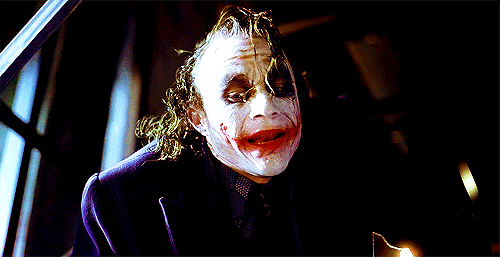 [font size="6"]The Batshit Conference [/font]



The oldest and most distinctive conference in the NFFSA, the Batshit Conference is also the largest conference consisting of a whopping 22 states. These states are all dedicated to flinging the finest guano east and west of the mighty Mississippi. These are the states that elect politicians as crazy as the people in the districts that they represent. There's plenty of drugs and booze going around and some absolutely crazy stories that come out of these states. The states where election rigging and hanging chads are possible thanks to a voter system that simply, quite frankly, doesn't care. The Batshit Conference: We don't care and it shows!

1. Kentucky: Last year's #2 seed gets upgraded to a number one seed this year! Yes, the Blue Grass State – the state responsible for giving us the two worst senators the United States has ever seen – is back. They are tanned, rested, and ready to tangle with this country's craziest people and representatives!
Smocking Gun: That MAGA hat wearing kid from the Indigenous People's March is planning to sue the Washington Post for $250 million! Yes, $250 million!
Odds: 2:1 – The Blue Grass State stacked their team with lots of hot young talent and they are expected to go very far!

2. Maine: The Pine Tree State, the state that gave us notorious flip flopping senator Susan Collins, was noticeably absent from last year's tournament mainly due to the fact that they finally got rid of batshit crazy former governor Paul LePage. However, Maine, or as they're known as Canada's Florida, definitely isn't out of the woods yet as they have experienced lots of political turmoil in the last couple of years!
Smocking Gun: Thanks to some serial abusers of their health care system, it is on the verge of economic collapse. Yeah.
Odds: 5:1 – They have the talent to go very far in this tournament, especially when they were underdogs the whole regular season.

3. Georgia: A newcomer to the tournament but a long time contributor to the batshit conference, this is the Peach State's first appearance in the 3rd annual NFFSA tournament and they are looking to rumble! Atlanta may be the burgeoning Hollywood of the East Coast but that doesn't mean that the outside areas aren't full of meth addicted, big truck driving crazy people!
Smocking Gun: Last year's election between Stacy Abrams and Brian Kemp is *STILL* being fought a year later!
Odds: 7:1 – They are a newcomer to the tournament and they are a very young team that got really hot at the right time. expect them to go far!

4. Texas: Yes, the champions just won't quit! They are always the odds on favorite to win this conference, but injuries and trades have made them feel the pain in their division. Especially when they take on their division rivals Florida but now they are facing the very real possibility that they could get knocked out of the first round. Texas had better bring their A game to the tournament.
Smocking Gun: El Paso has been at the center of Trump's border wall fight amid controversy and guess what? Trump is wrong in his claims!
Odds: 7:1 – While injuries plagued Texas during the regular season, their craziness and insanity surrounding the wall may elevate them to another level! One to watch for sure.

[font size="6"]The Fiscal Irresponsibility Conference [/font]



While you're struggling to make ends meet and your boss enjoys an extra zero on his paycheck, which already has enough zeroes on it, you're in the Fiscal Irresponsibility Conference. Since 1952, all of the teams in this conference have corporate sponsorships and wear them on their sleeve that way you can tell if they're being sponsored by Koch Industries or the Walton Family. You can barely afford one car to and from work you say? Your boss owns twenty! Your watch is being held together on your wrist by an extension cord? Your boss owns 15 Rolexes! Bentleys and private jets? They got 'em! Big money is for chumps. These guys are about the even bigger money, the tax breaks, and the economic hell that they've sunk us in! The Fiscal Irresponsibility Conference: Proudly Going For Broke since 1952!

1. Wisconsin: The home of the Green Bay Packers jumped to a number one seed this year because, they're trying to court one of the world's most notorious "job creators" in Chinese mega conglomerate Foxconn and are in the process of getting Art Of The Deal'd by Trump and his cohorts. Never mind that former coach Paul Ryan retired, this is going to be a far bigger disaster!
Smocking Gun: Shortly before the democrats took power, the GOP attempted a coup in the state to reduce the state's new governor of his power.
Odds: 2: 1 - One of the odds-on favorites to win. They got hot at the right time and expect them to stay hot during the tournament.

2. Nevada: The gambling industry got a huge upgrade from their appearance in the tournament last year, and with the gambling industry comes loads of hardcore corruption and other possible faults. In fact the gambling industry was severely affected by this year's Super Bowl and expect them to look to bounce back.
Smocking Gun: Nevada may be in the process of legalizing weed, but look out for employers who would rather new applicants fail a drug test.
Odds: 5-1: They have a lot of great young talent, but then again, look who they're up against in this conference.

3. Alaska: A newcomer to the tournament, the oil and gas industry has been attempting to drill in Alaska's nature preserves for decades now, while the state comes back time and time again doing their best Will Smith impression and saying "Aw, hell naw.". But the state has even worse problems and the destruction of our environment is but a small footprint in the state's other problems.
Smocking Gun: A møøse wandered into a høspital….
Odds: 7:1 – The Last Frontier could be a huge upset in the tournament, they got hot in divisional play at the right time. Expect them to go far.

4. Michigan: The Wolverine State is back! Yes, they have a new governor and yes the state is kind of slightly starting to turn around, but Michigan's financial woes and their extreme fiscal irresponsibility continue to plague the state. They missed out last year but they are back and ready to tangle!
Smocking Gun: It's been 3 years and no matter how much money they throw at it, Flint *STILL* does not have a functioning water system.
Odds: 2:1 – Michigan has the talent and skills necessary to own this conference and expect them to go very far.

[font size="6"]The Family Values Conference [/font]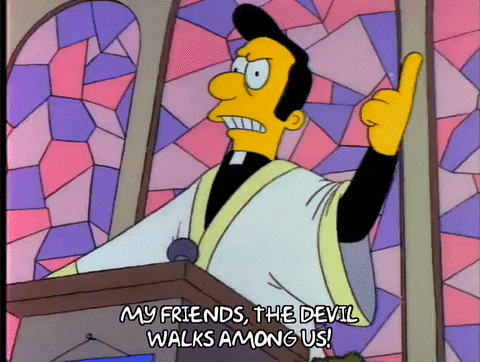 Oh Won't Somebody Please Think Of The Children? Well, they definitely think about children way too much in this conference. It's the conference where anti abortion values and toxic religion trump the most basic laws of sense and common decency. Sure, Jesus may be on the license plates in this conference and they're ready to tear down the walls separating church and state. They are coming after your wombs faster than you can go after their guns. But when you're born, you are on your own because the morals and values crowd only cares about those who are in the womb as opposed to out of it. It's the states where Christian rock and old school fire and brimstone religion dominate the radio airwaves. And mothers and fathers should definitely lock up their daughters before they consider dating anyone. The Family Values Conference: Proudly Giving The Fetus More Rights Than You Since 1789!

1. Indiana: The home of vice president Mike Pence is also one of the country's most religious in the Bible Belt. In fact Indiana has embraced some old school religion and has more active churches than any state in the Midwest. Of course with that kind of fire and brimstone comes all the problems associated with it like teen pregnancy and escalating hate crimes and abortion rates.
Smocking Gun: Indiana is considering a fertility law that really only affects one person who did something extremely horrible.
Odds: 5:1 – They aren't the odds on favorite as a #1 seed but expect them to do go at least to the conference championship.

2. Mississippi: The Magnolia State *STILL* refuses to let go of the Confederacy and old school values. In fact one of their elected senators Cindy Hyde-Smith, has openly made racist and sexist jokes during speeches. And their family values credentials run deep as they have one of the highest abortion rates in the entire country.
Smocking Gun: Mississippi public schools won't admit kids if they have a pre-existing condition such as Type 1 Diabetes. Oh won't someone please think of the children?
Odds: 10:1 – A long shot and Mississippi's street cred has earned them notoriety, but they still got a long way to go to prove themselves on the court!

3. Ohio: The Buckeye State loves them some old timey fire and brimstone religion and they are home to one of the highest concentrations of churches in the entire country. Ohio also has one of the highest concentrations of hospitals in the entire country. So much that there's even hospitals that could potentially go out of business, screwing up a whole lot of patients and especially female patients!
Smocking Gun: Ohio's new governor swore in on a stack of not one, but TEN Bibles. Wow.
Odds: 2:1 Ohio has built up an insane team to where they could possibly own the Flyover League and the entire tournament. But they do have some strong competition.

4. Alabama: The reigning champion of this conference has won the flyover league no less than 9 times. And they are stacked and ready to tangle when they go up against the big guns in this contest. Yes the state responsible for Roy Moore and Mike Huckabee is still producing some fresh young talent not seen in this conference in a long time!
Smocking Gun: Alabama is allowing Bible studies in public schools – as an elective *wink wink*.
Odds: 5:1 – The all time champions of this tournament could go very far and possibly win the Flyover League! Ones to watch for sure!

[font size="6"]The Gun Nut Conference [/font]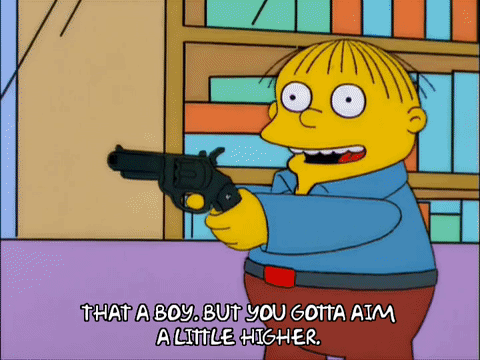 If you've got an itchy trigger finger and your paranoia about the US government coming to take your guns away is growing by the day, this is the conference for you! it's the conference where debating between concealed carry and open carry can be considered a contact sport. You live in an area where you are surrounded by barbed wire and electric fences, and you and your neighbors are stockpiling weapons and ammo because, reasons. This isn't mere target practice, this is a 24/7 lifestyle brand where you literally take your semi-automatic rifle on a dinner date to Chili's, because, owning the libs. Yes, the government might be coming, but it's not for your weapons, it's for you. You take the words "Shall Not Be Infringed" just a little too literally and have Don't Tread On Me flags tattooed on your sleeves. The Gun Nut Conference: Proudly Shall Not Be Infringing since 1789!

1. Florida Last year's champions *AGAIN* ranks as the number one seed in this conference and for good reason. In the last year they elected notorious NRA A+ rated governor Rick Scott to the US Senate and elected raging racist Ron DeSantis as their new governor. In the time since Parkland, Florida's state legislature has shown that they simply don't give a fuck about mass murderers and their victims.
Smocking Gun: In the year that the Parkland Students have become anti-gun activists, they still don't get recognized for their activism.
Odds: 10:1 – They may be a number one seed, but the volatility of Florida Man still remains to be seen. Will he come out fighting or do something stupid? We shall see!

2. New Mexico: Another newcomer to the tournament. The Land Of Enchantment is of course the home of notorious drug kingpin Walter White may be close to legalizing marijuana, but they are not without their fair share of problems. They're also home to some nefarious ICE agents and border patrol militia men who can go toe to toe with some of the country's best. Or worst.
Smocking Gun: The NRA is trying to squash what they call a "New York Style" gun control bill in the state senate. Oh the horror!
Odds: 7:1 – They got in the tournament thanks to a one-game playoff. But if they advance expect them to do some conference damage.

3. Idaho: There's a lot of heat being packed and some open, in your face style NRA Trump lovers in the Pacific Northwest. And the further north you go of Boise, the more in your face it is. If you want guns, Idaho has a whole lot of them, and is about to make things that much worse if the NRA gets their way on school security! Not to mention Idaho is right next door to Montana and there's plenty of paranoia and doomsday prepping abound!
Smocking Gun: Idaho could potentially make school shootings that much worse if a controversial concealed carry law passes!
Odds: 2:1 – Idaho got the number 1 pick in the draft and it showed. They had a strong showing in the regular season and got hot at the right time.

4. Oregon: Wait, Oregon is a blue state. What? Well they're a blue-ish state in really Portland and Eugene, and that's about it. Once you get outside of the major cities in Oregon, there's lots of heat being packed and shooting first and asking questions later. Portland is also the home of notorious hardcore right wing militia groups like the Bundy Ranch, III%ers, and Patriot Prayer – all of which have attempted to stir up shit in downtown Portland and around the country.
Smocking Gun: Oregon is one of the first states to try a controversial gun seizure program, but is being met with some extreme protests.
Odds: 5:1 They had a strong showing in the regular season but injuries were abound, so don't expect them to go too far, but look who they are up against.

The Bracket:

If you want to play along, here's a bracket that you can fill out for betting predictions, and you can follow along throughout the tournament: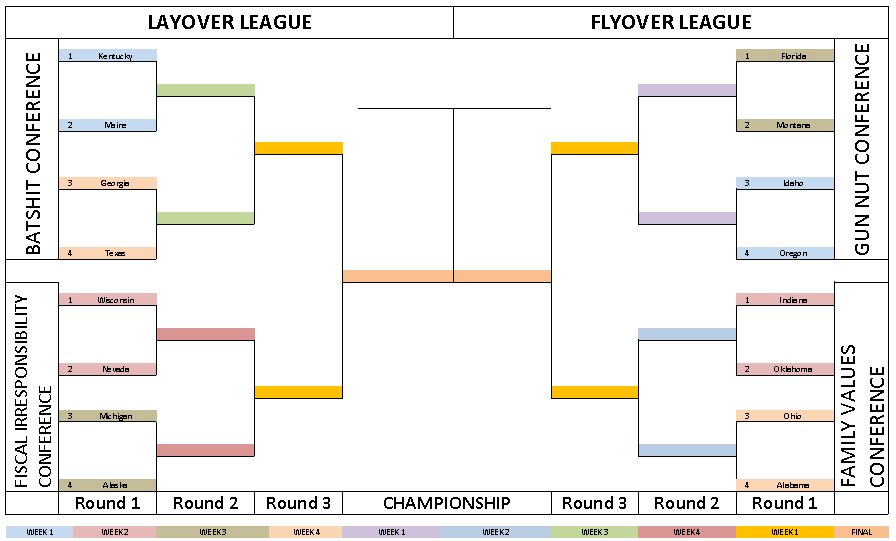 The Schedule:

That's it! Here's the run down of the schedule: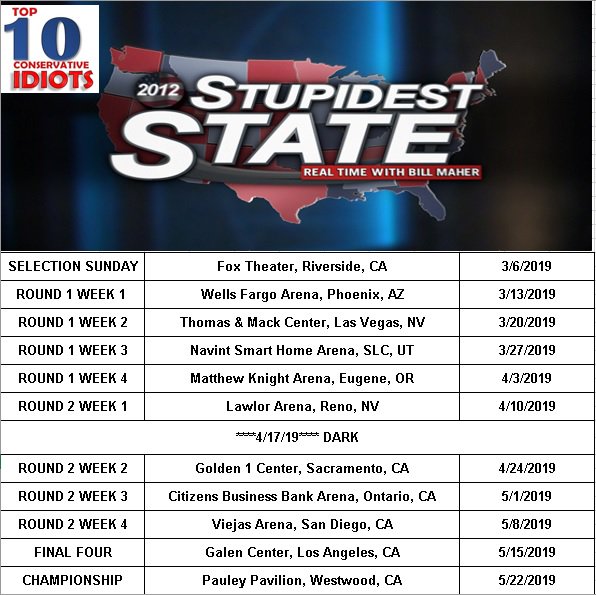 Next Week:

Next week it's Round 1 Week 1 and we're live at the home of the ASU Sun Devils, Wells Fargo Center, in Phoenix, AZ, for the 1st round action! Kentucky brings their batshit to the tournament against Maine, while strong newcomer Idaho brings out their big guns against Oregon!



[font size="8"]And Now This:[/font]
[font size="8"]The Fever 333[/font]

Ladies and gentlemen, my next guest is a great new band from Los Angeles, you can see them on tour with Bring Me The Horizon now, and in August with Korn and Alice In Chains at the 5 Point Amphitheater in Irvine, CA on August 30th. Their latest album is called "Made An America". Playing their song "We're Coming In", give it up for Fever 333!





See you next week!


Credits

Host: Initech
Top 10 Conservative Idiots Recorded In Front Of Live Audience At: UCB Theater Franklin St, Hollywood, CA
Special Thanks To: UCB Theater Management
Holy Shit Gospel Choir: Bethel Church Band, Salt Lake City
Images: All images copyright belongs to respective copyright holders.
Videos: All videos copyright belongs to respective copyright holders
Articles: All article content copyright belongs to respective copyright holders
Writing: Top 10 Writing Department
Graphics: Top 10 Graphics Department
Research: Top 10 Research Department
Lighting & Stage Props: Top 10 Lighting Department
Legal: Top 10 Legal Department
Advertising: Top 10 Advertising Department
HR: Top 10 Human Resources Department
Initech's Wardrobe Provided By: JAB Inc.
Wheel Of Corruption By: Studio 1 Stage Props, Burbank, CA
The Fever 333 Appear Courtesy Of: Roadrunner Records
Management: Initech Productions, CCC Management
Follow The Top 10 On Twitter at: @10Idiots
Questions? Comments? Complaints? Hate mail? E-mail The Top 10 at: Top10ConIdiots@gmail.com



Initech Productions: Yes, We Got The Memo


1 replies, 739 views
Replies to this discussion thread
| | | | |
| --- | --- | --- | --- |
| 1 replies | Author | Time | Post |
| Top 10 Conservative Idiots #6-9: The Art Of The Squeal II: Squeal Harder Edition (Original post) | Top 10 Idiots | Mar 2019 | OP |
| | malaise | Mar 2019 | #1 |
---
Response to Top 10 Idiots (Original post)
Wed Mar 6, 2019, 06:09 PM
malaise (197,324 posts)
1. K, R and Bookmark
Thanks