Wed Feb 27, 2019, 06:00 PM
Top 10 Idiots (127 posts)
Top 10 Conservative Idiots #6-8: The Thing From Uranus Edition


Yeah so the New England Patriots… really? You got to woo that? One of the many challenges of doing this in front of a live audience. So, the New England Patriots beat the Los Angeles Rams *AGAIN* to win their 6th Super Bowl in their 10th appearance. Say what you want about Tom Brady and Bill Belichick, but there's another member of the Patriots squad who's getting some really happy endings and becoming just another old sex pervert. I'm talking about their owner Robert Kraft, who got caught up in a sex scandal of his own over the weekend.





You know I'm a Rams fan, and I take absolutely no delight in watching an old republican white male get busted for sex crimes, and it's not in my nature to kick a man when he's down. But in this case I will make an exception, damn it! Oh and by the way what was Tom Brady doing there when he got arranged? I don't think I would want to see that.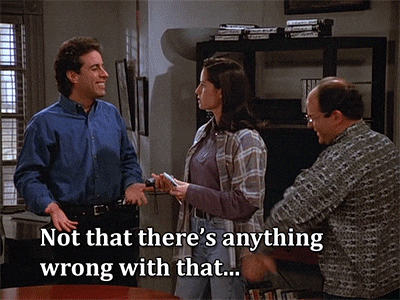 Seriously, is Tom Brady in love with Robert Kraft or is he in LOVE with Robert Kraft? Not that there's anything wrong with that! Oh and here's where it gets weird! Because of course it is going to get weird, why not? Want to know why Robert Kraft wasn't at the game where the Patriots won the AFC title and went to the Super Bowl? He was in Florida soliciting for sex! Even he's been there, done that!






Holy shit!!! Hundreds??? Is this the mass arrests that the Qanon people have been warning us about all along? Is this the real sex and human trafficking ring? Is this the Thing From Uranus? Yes, I made a poop joke there! Good night everybody! So what kind of charges is Mr. Kraft looking at? Well, he's a billionaire so he'll probably avoid any jail sentence… and if you're expecting that he'll get nothing more than a slap on the wrist, you're probably right.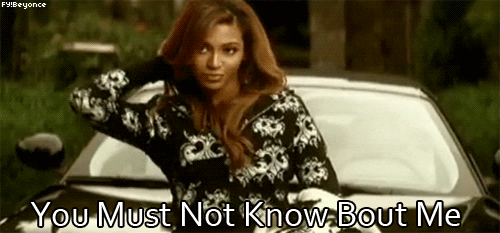 [div style="padding: 20px; background-color: #ffffff; border-radius: 10px; box-shadow: 0px 2px 4px 1px #aaa;"][div style="font-family: arial, helvetica; font-weight: bold; border-bottom: 1px dotted #999; padding-bottom: 8px;"]
[font size="8"]The MAGA Terrorist

[br] [/font] [br]

OK let's lighten things up and talk about some terrorism. Yeah and not the kind of terrorism that you'd come to expect from Osama Bin Laden or Al'Qaeda, rather we're going to focus on more home grown terrorism. You know think Timothy McVeigh, David Koresh and the Unabomber. That kind of home grown right-wing terrorism. So the latest one comes from where a lot of scary things come from – Baltimore, Maryland. But where did he come from? Oh and if you're wondering why I keep referring to him as a MAGA terrorist, well, his list of targets looks very much like Trump's enemies list, and yeah let's keep it at that. But before we get into it, let's probe the origin story of the latest MAGA terrorist






Yeah so that happened. So he's originally from Phoenix. That's Maricopa County. Who else is from Maricopa County? Oh I know! Sherriff Joe!!! Does the embattled MAGA terrorist have ties to the guy who made prison hazing popular again? You betcha! Oh and by the way, he might be one of the single dumbest criminals alive. You don't use official computers for personal business, never ever!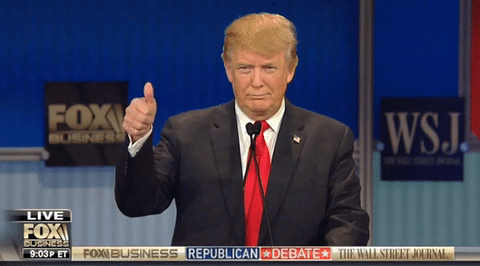 Yeah so his studies obviously failed. Because, the difference between Hasson and those other mass murderers? He got caught. And did so in a colossally stupid way. But it does shed some light on white supremacism in the military – something that the FBI warned us about way back in 2003. Remember that report that came out during the Bush years? Yeah so this happened. And by the way in case you're wondering what Trump is saying about this? Well, he's dead silent.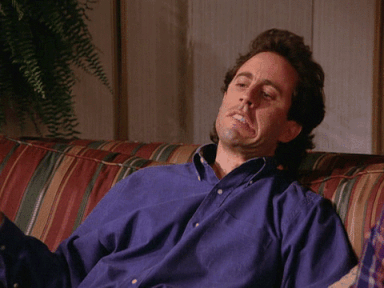 Yeah so Trump just pulled a Seinfeld here. But this whole thing really sheds a light on white supremacists in the United States military. Yes, there are neo Nazis and white supremacists currently active in the US military. So what the fuck is going on here? We might have to keep an eye on this subject.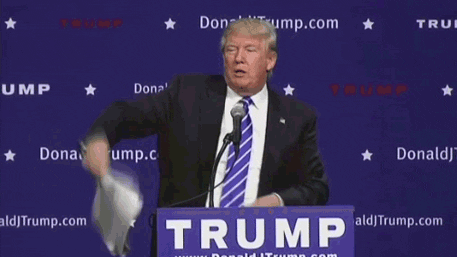 [div style="padding: 20px; background-color: #ffffff; border-radius: 10px; box-shadow: 0px 2px 4px 1px #aaa;"][div style="font-family: arial, helvetica; font-weight: bold; border-bottom: 1px dotted #999; padding-bottom: 8px;"]
[font size="8"]Jussie Smollet

[br] [/font] [br]

I'm sure by now that you're probably sick of hearing about *FORMER* Empire star Jussie Smollet and the ongoing investigation into the attack that he now probably staged on himself. And he got arrested for it. And even crazier – the guys he hired are potentially the stupidest criminals of all time. Well maybe not of all time but they're definitely hall of fame material. I mean this whole thing just gets weirder and weirder and weirder. So the question remains – did Jussie Smollet order the hit on himself to teach his bosses a lesson or didn't he?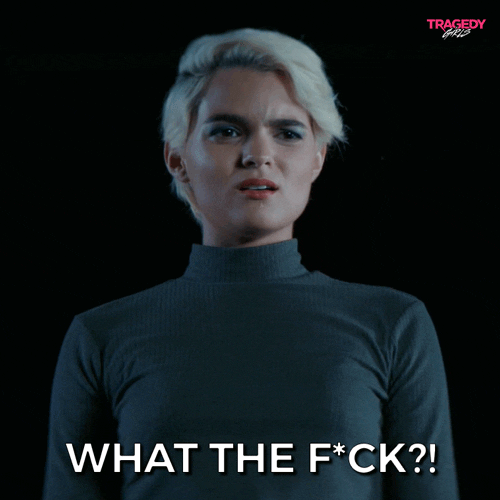 So that escalated quickly. I mean that really got out of hand fast. This whole thing is certifiably insane and it just keeps getting weirder. What started out as an innocent attack is quickly spiraling out of control and it might get even worse before it's all over. I mean Jussie's got some 'splainin to do. Well at least we have the check!






That seriously is a legendary fail. If someone pays you to commit a crime, maybe at least go watch a crime movie first! Because if you watch crime movies you know not to buy all your shit in one place or they'll get suspicious! I mean even in Baby Driver they admitted that buying their masks all at once was a pretty stupid idea.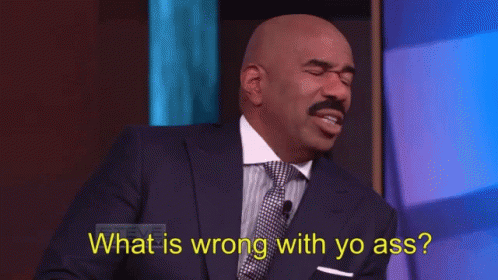 That is a good question, Mr. Harvey! And in case you're wondering why hate crimes go unreported in this country, well, there's that whole thing we do where we tend to blame the victims, and Mr. Smollet is one such victim in this case. Yeah… he just made it worse for literally everyone that is the victim of a hate crime.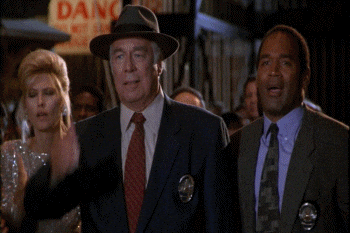 [div style="padding: 20px; background-color: #ffffff; border-radius: 10px; box-shadow: 0px 2px 4px 1px #aaa;"][div style="font-family: arial, helvetica; font-weight: bold; border-bottom: 1px dotted #999; padding-bottom: 8px;"]
[font size="8"]Donald Trump

[br] [/font] [br]

Who's got July 4th plans? Yes, you know July 4th – the holiday where you fight traffic to go to your local high school's ridiculously poorly planned fireworks show, while your idiot neighbors blow their thumbs off trying it at home. Yeah, you might have lit up the night sky and caused dogs everywhere around you to bark their heads off, and you'll get a trip to the ER out of it! Woo!!!! 'MERICA!!! Well if either activity isn't in your July 4th plans, let's let your favorite president make them for you! What's he got planned exactly? A super patriotic Americagasm spectacular on the National Mall. Which of course is already opposite the official government sanctioned July 4th Independence Day Parade celebration in DC. I mean must he *HAVE* to ruin everything? Oh he must!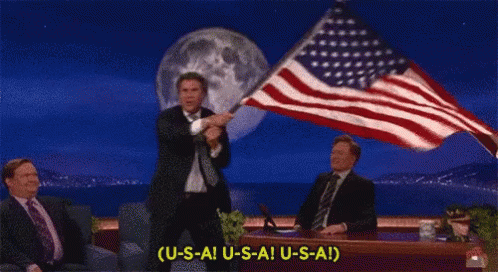 WOOOOOOOOOOO!!!! Aint no party like a Donald Trump party because a Donald Trump party don't stop! Oh wait, that sounds *EXACTLY* like literally every July 4th celebration ever. I mean come on, Obama could get Bruce Springsteen *AND* U2 to play his events! Trump could barely get a Z-grade Bruce Springsteen cover band. So what's he got in store?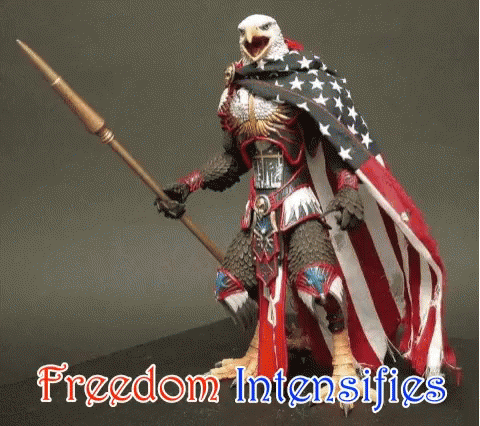 Hold the date? Seriously Trump's never got a "Save The Date" card in the mail? He can't even get that right! So how's he going to throw this most patriotic Americagasm orgy of all patriotic displays? And has he really thought this through? Oh who am I kidding! Of course he hasn't. I mean there's all kinds of operating costs associated with an event like this.





I love that movie! So yeah he obviously didn't think this through and will need to do some extensive planning which is great because Washington DC will be using most of its' resources to cover the other main July 4th attraction! Ha ha!!! Maybe Blackwater and the III%ers are available? Although this is why I love Twitter because there were some hilarious responses to Trump's madness:







[div style="padding: 20px; background-color: #ffffff; border-radius: 10px; box-shadow: 0px 2px 4px 1px #aaa;"][div style="font-family: arial, helvetica; font-weight: bold; border-bottom: 1px dotted #999; padding-bottom: 8px;"]
[font size="8"]Top 10 Investigates

[br] [/font] [br]

It's time to investigate beyond the headlines. This is Top 10 Investigates!



There's no mistake that since the 2016 election that saw America take an absolutely hard right turn that hate crimes have been reported in alarming numbers, not just in the United States, but all over the world. What's to blame for this? Many people blame social media for the rise in what's fueling this worrisome trend. But just how bad are things? It's not just in America this is happening but in countries like Poland, Hungary, France, England, Turkey, the Philippines, and Russia, where arguably this can all be traced back to. But just how bad have things got in the world of hate? Well there's a lot.



And that's just in New York alone. What about the rest of the country? It's getting very scary out there, as you can already see. While the Jussie Smollett hate crime is FUBAR, there's no mistake that it shed light on just how many hate crimes go unreported. And why is that? Well there's many reasons why hate crimes go unreported.






Is it any surprise that a republican is leading the charge to stiffen penalties on reporting false hate crimes? We're shocked, but not that shocked. Because hate crimes almost always tend to be caused by conservatives. And who are they targeting? We've seen time and time again that the LGBT community and Jewish synagogues and cemeteries are targets. But what else?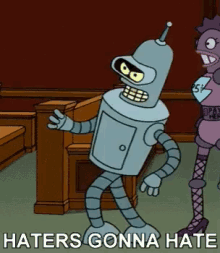 Yes, haters gonna hate. So… shake it off. But before you do that, you should realize just how many hate groups operate in the United States and they get away with it. And when you live in a divided nation in a world that's becoming increasingly divided on social media. Or you could say that it's because of an alarming increase in an increasingly far right conservative presence around the globe. But whatever it is, we currently live in troubled times, and it's going to get worse before it gets better.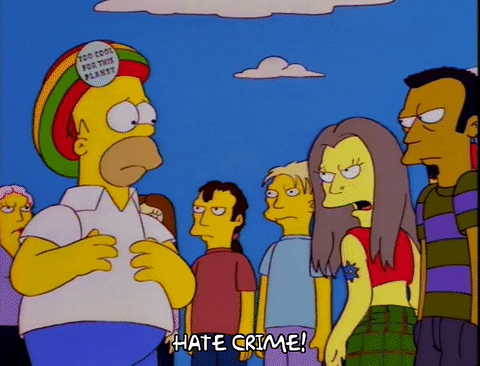 That's it for Top 10 Investigates. Good day.




[div style="padding: 20px; background-color: #ffffff; border-radius: 10px; box-shadow: 0px 2px 4px 1px #aaa;"][div style="font-family: arial, helvetica; font-weight: bold; border-bottom: 1px dotted #999; padding-bottom: 8px;"]
[font size="8"]Holy Shit

[br] [/font] [br]

Gather around, my fair brothers and sisters, it's time to take a seat in the pew and pass the collection plate! For the Holy Church of the Top 10 has convened and it's our weekly duty to remind you why the holiest among us are also the most full of: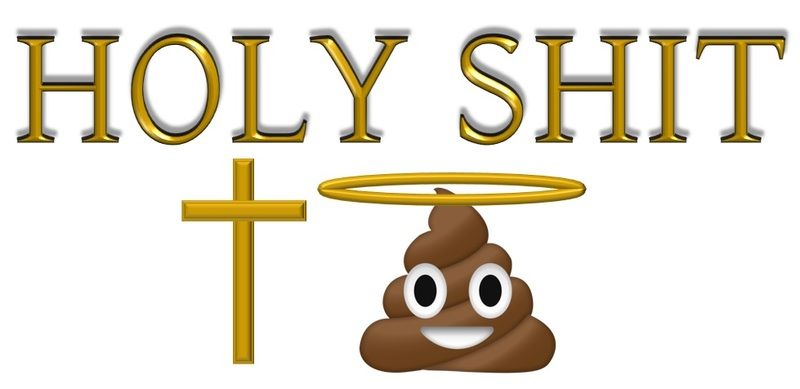 My fair congregation! You know the unholy, ungodly Dark One, whose name shall not be spoken in my church, is somehow trying to make things right by going against the religion that sees him as some sort of higher power, even though we all know damn well that he isn't! Now… in case you're wondering what I am referring to, exactly, is that the Dark One's administration plans to decriminalize homosexuality around the world. Yes, he is going against his own, supposed, religion. But… only thing is he doesn't even really know about it!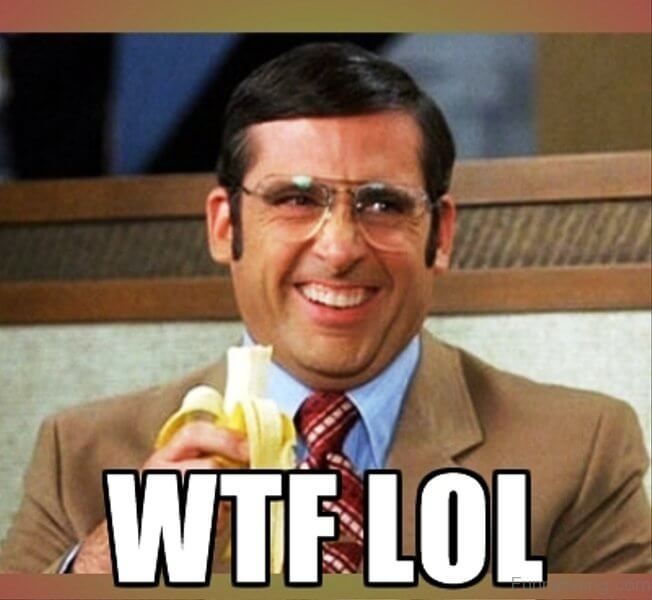 Yes… WTF indeed! I mean they could have just given Iran the finger and it would have been much easier, and not have demonized an entire people at that! For the good book says "Cast a light unto others that you would have cast unto yourself!". Yeah it does say that, sir! Now of course our brothers and sisters on the Christian right have steered the wrong course. I mean really, they can't possibly get any crazier can they?






See? Even JAYSUS thinks your fail is unbelievable! And by the way if you think this is targeting all countries, you're wrong! In fact it's targeting just one country and it's meant to be an insult, because that's just how he rolls! Well, they could have said "fuck you" and got it over with, but then again that's not how he rolls!






Well now the good LAWRD JAYSUS sees right through his lies, and LYING IS A SIN!!! It is one of the most egregious of sins in our church!!! Can I get an amen???? And in case you're wondering if their motives couldn't be any more sinister, just look at what the Dark One's son, Dark One Jr, said after he found out about the news:






So you can't make up that a racist motive isn't racist? I mean Dark One, Jr, for shame!!! And if you think it's not a racist problem, well, then you're also a racist! There you go. Mass has ended, may you go in peace!!! That's it this week for: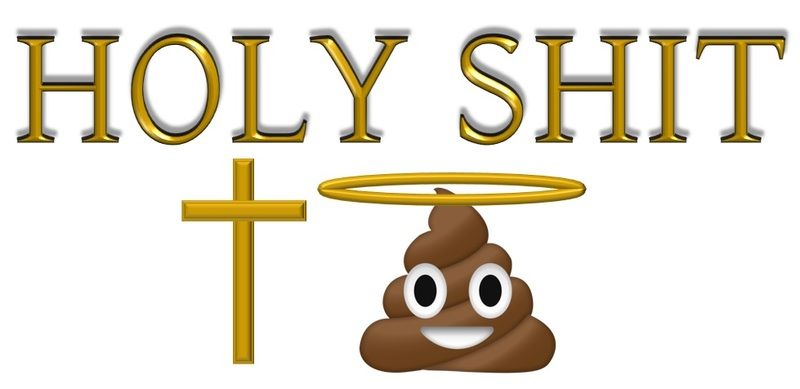 [div style="padding: 20px; background-color: #ffffff; border-radius: 10px; box-shadow: 0px 2px 4px 1px #aaa;"][div style="font-family: arial, helvetica; font-weight: bold; border-bottom: 1px dotted #999; padding-bottom: 8px;"]
[font size="8"]Beating A Dead Horse: Captain Marvel

[br] [/font] [br]




Hey everyone, guess what? Early reviews for Captain Marvel are in! Woooooooooo!!! And the reviews for the movie are glowing. I particularly loved the one reviewer who said that "Thanos is fucked". But those aren't the reviews that we're going to talk about here. No, instead we're going to talk about the *OTHER* reviews for Captain Marvel. Only these reviews are coming from right wing losers who haven't seen the movie yet. Yes, the same dipshits who took down Ghostbusters and Star Wars Episode VIII because they're racist and sexist losers who have nothing better to do than troll, they are coming for the latest Marvel superhero. Yes, nothing is safe from these keyboard warriors! And can anyone guess why? OOH!!! OOH!!! I think I know the answer!






Remember the good old days when people used to go to movies and I don't know, enjoy them? Well guess what? Those days are long gone! Because of these people who have to ruin it for everybody else, and they're not going away any time soon! In fact, think of this as Troll Hard 2: Troll Harder. Well the sad thing is their brand of trolling, actually kind of works. But this time around, we're onto them!






Yes, so trollers gonna troll. And you know what? We fall for it every single time because they know how to hit us and how to hit us where it hurts! in fact their brand of trolling works so well because it's designed to. They know our weaknesses – racism, sexism, homophobia, xenophobia, and all the other fears and phobias that make us human. And they exploit them!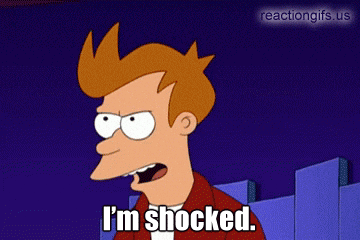 But have no fear, Marvel fans! Rotten Tomatoes is here! Yes, the review site that compiles critical reviews and gives them an overall score is getting tough on review trolling this time around. Yes, they may have got away with it for Ghostbusters, and the Last Jedi, because those were both terrible movies, but they're not getting away with it for Captain Marvel! No sir!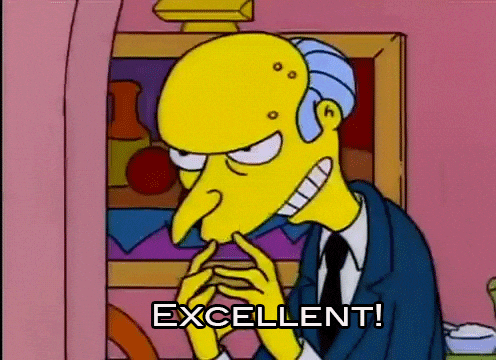 [div style="padding: 20px; background-color: #ffffff; border-radius: 10px; box-shadow: 0px 2px 4px 1px #aaa;"][div style="font-family: arial, helvetica; font-weight: bold; border-bottom: 1px dotted #999; padding-bottom: 8px;"]
[font size="8"]How Is This Still A Thing?

[br] [/font] [br]

It's time once again to ask: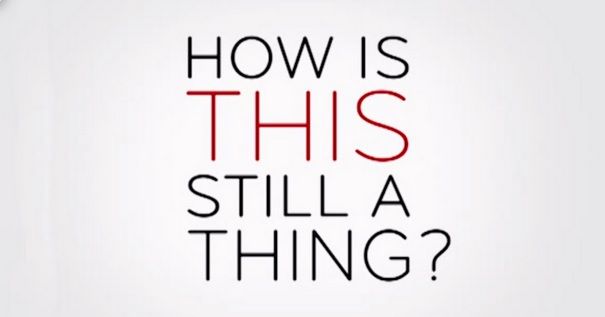 This week: TV shows who insist on interviewing Roseanne Barr. How is this still a thing? You know just like we think Twitter should have an "are you sure?" button before pressing send, we really need to have an intervention on reporters who still insist on interviewing the former TV star who has well, struggled to grasp reality. While we can't fault Roseanne for that, we can certainly fault her for whatever batshit crazy thing is about to come out of her mouth. And this week, she certainly did not disappoint in the slightest.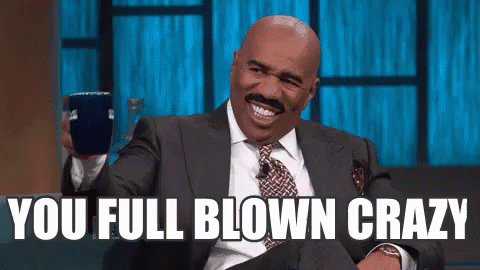 ?itemid=7369894

Now really, Roseanne. Did you learn anything? Apparently not. And now this gets even weirder with former confidant and the voice of Sideshow Bob himself, Kelsey Grammar, who not even 3 days before, called for Roseanne to be forgiven. Now really, Kelsey, what did you expect?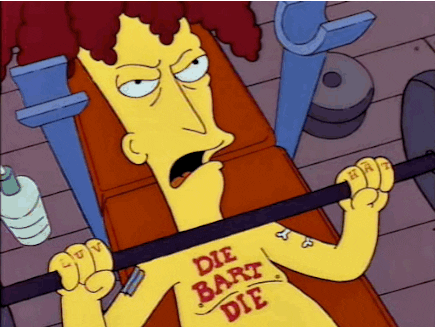 And really, you really had to go there? When you interview Roseanne you are almost guaranteed anymore that she will say something batshit crazy. Because Roseanne suffers from a condition where the rectum recycles matter that goes straight to the cranial cavity. And you probably know this disease better as "shit for brains". Well, her reasons for being fired are almost as crazy as the reason why she was fired in the first place.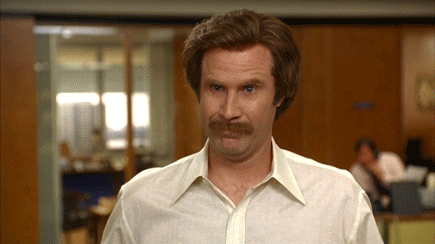 Anti-semitism is to blame? Really, are you Walter Sobchak from the Big Lebowski, Roseanne? Look, we support free speech here, nobody is going to come and take your free speech rights away. But after one crazy thing after another, we really need a sanity check before you go out in public and start saying crazy shit. Because she said this about Natalie Portman in January.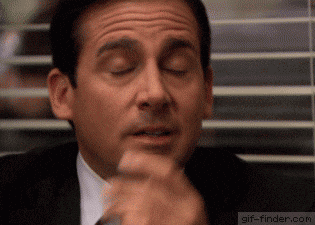 You're going to attack Natalie Portman for being Jewish when you're trying to claim anti-semitism is the reason why you got fired? That is what one might call "hypocrisy". That's enough to make you ask – interviewing Roseanne: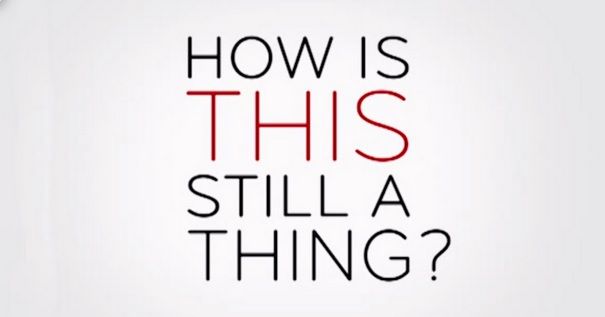 [div style="padding: 20px; background-color: #ffffff; border-radius: 10px; box-shadow: 0px 2px 4px 1px #aaa;"][div style="font-family: arial, helvetica; font-weight: bold; border-bottom: 1px dotted #999; padding-bottom: 8px;"]
[font size="8"]I Need A Drink

[br] [/font] [br]

Whew, Roseanne is crazy. I need a drink!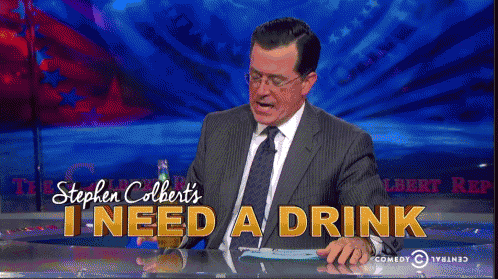 So of course you know by now that the idea behind this is that we cocktail, and while we're cocktailing, we get drunk and discuss literally anything in the news as long as it doesn't involve politics. And what involves politics less than the lottery? No, not like that, sir. Ah, don't you love it when someone in the audience is making wise cracks at your expense? So tell me, bartender, what goes well with a story about the lottery? A glass of Dom Perignon rose? What are you trying to make me go broke? Ah fuck it, I'll just have a glass of Jack Daniels mixed with Jack Daniels. So let's go to South Carolina for this story.





Yeah it's kind of like that. So somewhere there's an unclaimed lottery ticket that's worth $1.5 BILLION dollars. Yes, it's the kind of money that would make even Dr. Evil blush. So why is it such a mystery? Is it because of the size of the jackpot? Is it because we don't know about the winner or haven't even heard so much as a peep from them? Is it because they live in a small town where everyone knows each other? Or something else?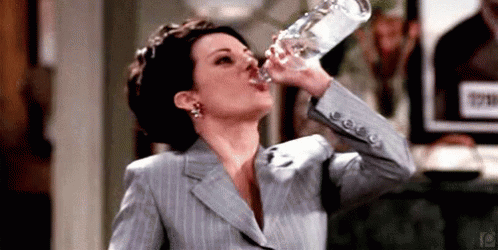 So, like the Muse song, time is running out. And the rules state that if you don't claim your ticket soon, your jackpot is toast. And hey you know we could all use some money. But it also affects the winning state big time, and let's face it - $1.5 billion is a *HUGE* chunk of change. I mean shit, it's more than I have under my mattress! Which means that if you don't come forward, your state is a huge loser, too!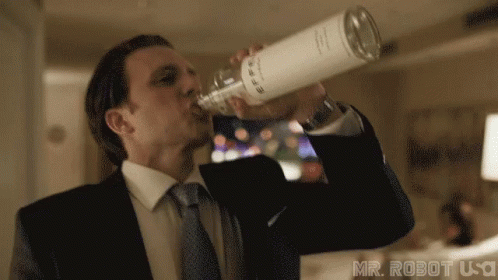 So that one ticket alone can throw off the entire state's budget for an entire year while its' fate hangs in the balance. If you live in Greenville, SC, better check all your tickets because you could be this very person!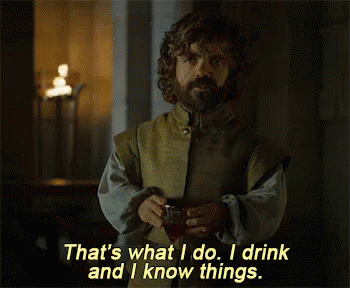 [div style="padding: 20px; background-color: #ffffff; border-radius: 10px; box-shadow: 0px 2px 4px 1px #aaa;"][div style="font-family: arial, helvetica; font-weight: bold; border-bottom: 1px dotted #999; padding-bottom: 8px;"]
[font size="8"]Deep State Diaries Episode 2: The United States State Department

[br] [/font] [br]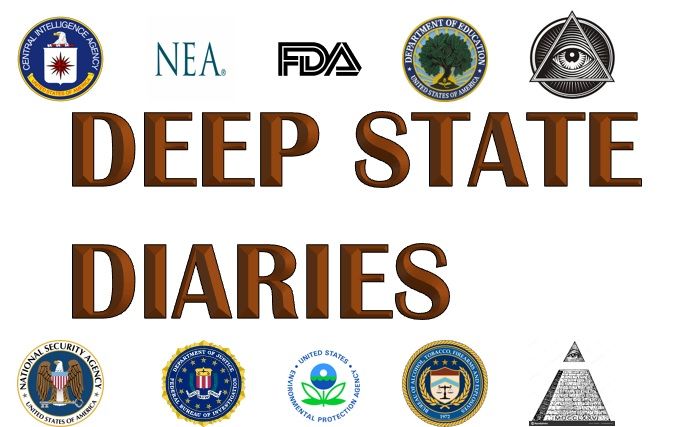 It's time for the very last and final edition of Deep State Diaries. It's time to say goodbye, everyone, it's been fun. We toured everything from the FBI to the IRS to the Pentagon to the CIA to the DPW to the DVA to parks and recreation and all branches and services in between. Of course if you're here you probably already know more about our government and how it works than your average Fox News loving Trump supporter does. So that's what this segment is going to address. We are going to do a deep dive into all that makes the United States the United States. Because we here at the Top 10 love to educate as well as entertain. Because we care.

[font size="6"]The United States State Department[/font]



So for our very last and final edition of our ongoing series that explains how government works to conspiracy theorists, Deep State Diaries, we are going to tour one of the US government's oldest and most prominent institutions – the United States State Department. The USSD is an institution as old as the United States itself. Yes, it's the branch of the US government that was formerly headed by Rex Tillerson and is currently headed by guy who makes torture great again, Mike Pompeo. The USSD is similar to a ministry of foreign affairs in that it helps shape international and also domestic policies that define the United States. So what are some things that the USSD actually does? Well we all know how bad Huawei is, and we think Europe might be finally getting the message that you shouldn't do business with the embattled cell phone manufacturer.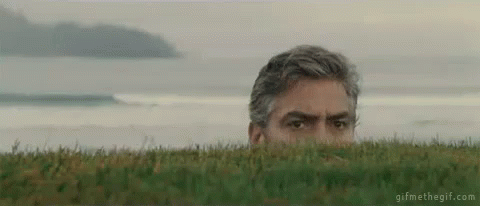 Well hopefully they won't have to come to that. Another thing that the US department does is they issue travel warnings. Yes, they tell the citizens of the US that maybe they shouldn't go to certain countries because reasons. Like maybe don't go to the Bahamas right now because if you haven't noticed the Gulf Of Mexico has these things called hurricanes, and they've been quite active lately.






Another thing that the US State Department does is that they determine what the United States can and cannot import and export. Remember how James Bond's cover was that he was an importer – exporter of good? Even though it's never implied what, exactly. But that's really the job of the US State Department.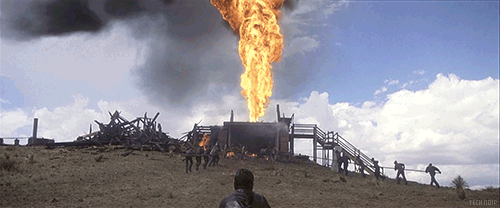 And in case you can't guess, under the Trump administration, the US state department has become well, less than flattering. So much in fact that nobody wants to work for a horrible boss like Mike Pompeo, or even worse – his boss, Donald J. Trump. Yes, the guy who we currently call president has made it completely miserable for anyone involved with the government. And well, it's going to be a revolving door for the foreseeable future.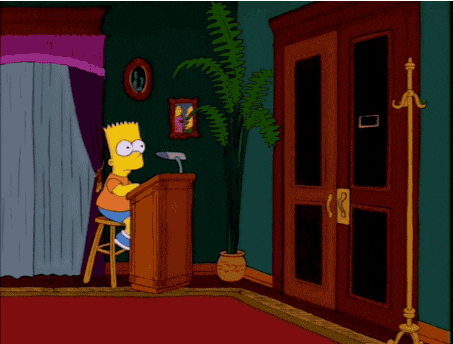 [font size="6"]Score Card [/font]

Overall importance: A+
How Things Are Going: C-
Likely hood To Survive: B

Overall: B-

[font size="6"]Next Week [/font]

There is no next week! This is it, we are done. Thanks for taking us down the government wormhole everybody, and see you on the other side!


[font size="8"]And Now This:[/font]
[font size="8"]Cypress Hill[/font]

Ladies and gentlemen, my next guest is America's foremost premiere stoner band. Their latest album is called "Elephants On Acid". You can see them on tour through March and April including a stop March 23rd at the Wiltern. Playing their song "Band Of Gypsies", give it up for the one, the only Cypress Hill!






See you next week for Stupidest State Selection Sunday!


Credits

Host: Initech
Top 10 Conservative Idiots Recorded In Front Of Live Audience At: UCB Theater Franklin St, Hollywood, CA
Special Thanks To: UCB Theater Management
Holy Shit Gospel Choir: UCLA Choir Club, Westwood, CA
Images: All images copyright belongs to respective copyright holders.
Videos: All videos copyright belongs to respective copyright holders
Articles: All article content copyright belongs to respective copyright holders
Writing: Top 10 Writing Department
Graphics: Top 10 Graphics Department
Research: Top 10 Research Department
Lighting & Stage Props: Top 10 Lighting Department
Legal: Top 10 Legal Department
Advertising: Top 10 Advertising Department
HR: Top 10 Human Resources Department
Initech's Wardrobe Provided By: JAB Inc.
Wheel Of Corruption By: Studio 1 Stage Props, Burbank, CA
Cypress Hill Appear Courtesy Of: BMG Records Management
Management: Initech Productions, CCC Management
Follow The Top 10 On Twitter at: @10Idiots
Questions? Comments? Complaints? Hate mail? E-mail The Top 10 at: Top10ConIdiots@gmail.com



Initech Productions: Yes, We Got The Memo


0 replies, 222 views