Wed Feb 6, 2019, 06:00 PM
Top 10 Idiots (203 posts)
Top 10 Conservative Idiots #6-5: Curb Your Kasich Edition


Hey everyone guess what? We're all gonna die!!!! So the extreme weather entity known as the "polar vortex" has been rearing its' ugly head and quite literally turning weather upside down all over the world. Cold is hot, hot is cold, it's raining and snowing heavily everywhere. And maybe, just maybe, it might be finally time to talk about climate change! Well, at least not if you saw the shit spewing from @realDonaldTrump's twitter feed last week. Can we throw that tweet up there?


Link to tweet



So much wrong with this I don't even know where to begin! And you know with all of this, I thought there was a giant crisis. Anyone remember that? Well…


Link to tweet



Dude, not even last week, you literally said that there's a border crisis and that you're ready to declare a national emergency to get your precious wall. Oh well I guess playtime is more important! I mean next thing you know Trump will be fighting for a position on the monkey bars, you know, assuming he can pull his fat ass up enough to climb them! OK enough about Trump's tweets for a minute. You know what is really crazy? His lack of common sense on the environment. And tonight is the State Of The Union – will Trump address the 800 pound gorilla in the room?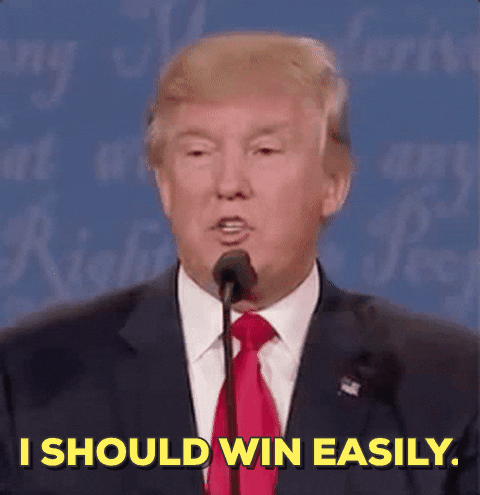 Oh yeah so much winning! And if ignoring climate change is what one would consider winning you should see some of the ways climate change could potentially kill us all, but we don't have time to list them all here. What? We have this thing called Google!!! Oh and if you're like me and not all surprised that states that voted for Trump are the ones who are going to be the most affected, you are in the wrong hallway, guys!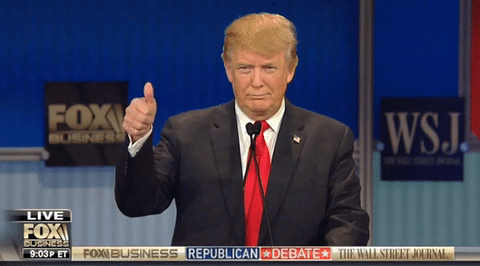 Yeah so even my home state is affected, but Trump supporters probably don't care about that, and you know what? If you are bashing my state so much and you live here, get the fuck out! We wont miss you even slightly! And by the way does someone want to teach Trump about how it works? Oh wait, who am I kidding? This is the Trump administration! Facts don't matter!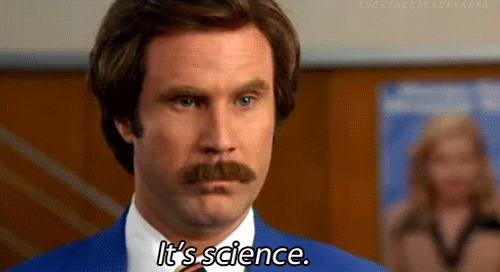 You know Time, don't bother trying to educate Trump on how the weather works, because he most likely doesn't care and won't listen. I mean there's everyone from Arnold Schwarzenegger to kids trying to educate Trump on climate change. Yes, kids!!!!







[div style="padding: 20px; background-color: #ffffff; border-radius: 10px; box-shadow: 0px 2px 4px 1px #aaa;"][div style="font-family: arial, helvetica; font-weight: bold; border-bottom: 1px dotted #999; padding-bottom: 8px;"]
[font size="8"]Foxconn Wisconsin

[br] [/font] [br]

Anyone remember last year when conservatives were so quick to flash their cash in front of us when they got those $1,000 bonuses? Well who's laughing now? Also remember when Trump was touting the idea of bringing Chinese mega manufacturing conglomerate Foxconn to the States? Yes, Foxconn, the behemoth Chinese manufacturer of nearly everything we use that contains an on / off switch that gave us unsatisfactory working conditions, extreme labor and human rights violations, and worker suicide nets is coming to America! Woooooooooooooooooo!!!! Wooo. Yeah you might not be so excited after finding out what they have been up to this week.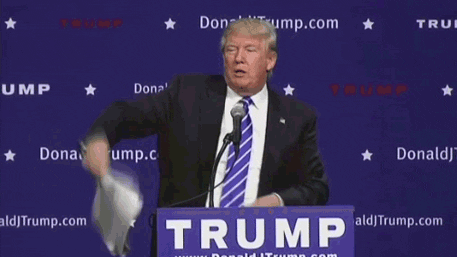 Yeah so Foxconn was going to pull out of Wisconsin entirely, but they decided to go ahead with it, because, Trump. so I guess this is the Art Of The Deal? And by the way if you think Huawei has been caught with their pants down in the spying department, wait until Foxconn comes over here!






Ah ha ha ha ha ha ha ha, that's strangely appropriate because you know that whenever Trump says or does anything, the opposite happens, right? He's a literal exact opposite of King Midas in that everything he touches turns to shit! Foxconn really is no different and they're already making a bad deal worse. Just how bad is it?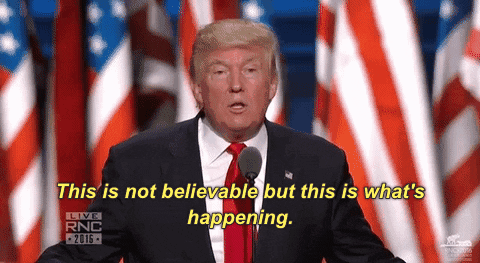 Uh… that your deals are bogus? And by the way if Trump is a dirty dealer and the Wisconsin deal is a dirty deal, what does that mean for other cities who might be trying to woo Foxconn or other behemoth manufacturers to their cities? Let's just say buyer beware!







[div style="padding: 20px; background-color: #ffffff; border-radius: 10px; box-shadow: 0px 2px 4px 1px #aaa;"][div style="font-family: arial, helvetica; font-weight: bold; border-bottom: 1px dotted #999; padding-bottom: 8px;"]
[font size="8"]John Kasich

[br] [/font] [br]

We need some music for this one!



Last week, a new book came out about former Ohio governor, presidential candidate and guy who is doing his best to channel his inner Larry David, John Kasich, ran into a bit of a scuffle with a comedian who was on the same flight he was. It turns out the former governor was bumped from a flight and got into a spat with the star of a Hulu show called "Difficult People" and was pulling his inner Larry David and complaining that he got bumped to coach class. The horror! For the record, let's call this piece "Curb Your Kasich".



&t=3s

Yeah we can assume it was pretty much like that. So John Kasich may have been channeling his inner Larry David by refusing to fly coach. But as you peel back the layers of this story, it gets weirder and weirder, because, why wouldn't it?





And by the way does anyone else find it ironic that Kasich picked a fight with the star of a show called "Difficult People"? Seems like Kasich just gave Klausner and the Difficult People writers some material for the next few episodes!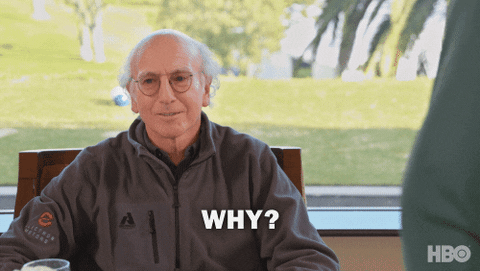 Oh and by at least some good came out of this incident, and for a cause that a pro-life conservative like Kasich would absolutely fucking hate! So Klausner decided to use this story for good instead of bad and raised a lot of money for Planned Parenthood!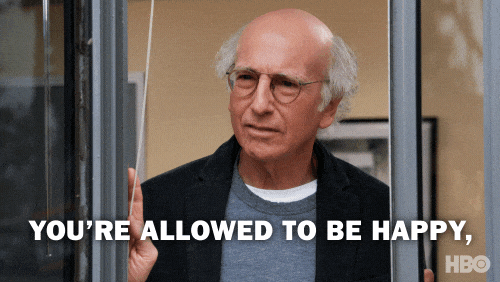 [div style="padding: 20px; background-color: #ffffff; border-radius: 10px; box-shadow: 0px 2px 4px 1px #aaa;"][div style="font-family: arial, helvetica; font-weight: bold; border-bottom: 1px dotted #999; padding-bottom: 8px;"]
[font size="8"]Is It Racist?

[br] [/font] [br]

Hey everyone! It's time for the new game that's sweeping the nation!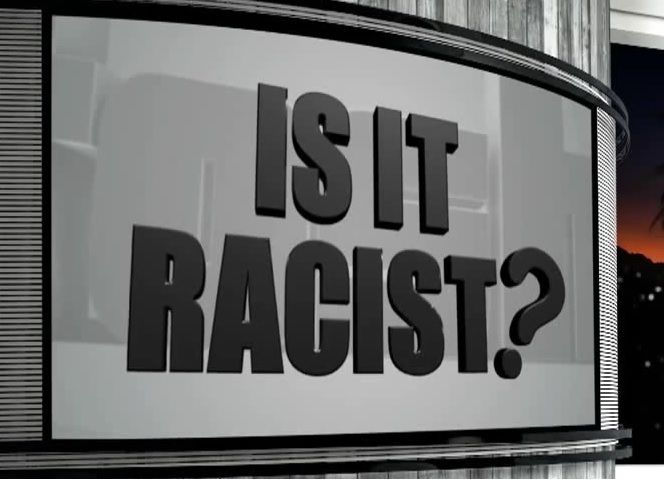 IS IT RACIST???? Yeah probably! Well the reason why we're playing this fun game is that racism is once again rearing its' big ugly head in the news so we need to dissect and analyze the big stories that are impacting everyone. This week we are literally watching the exact procedure in which one would dig their political career's grave. Yes, of course I'm talking about newly minted Virginia governor Ralph Northam and the political hit job against him. But the way this whole thing is being handled is what one would call "poorly".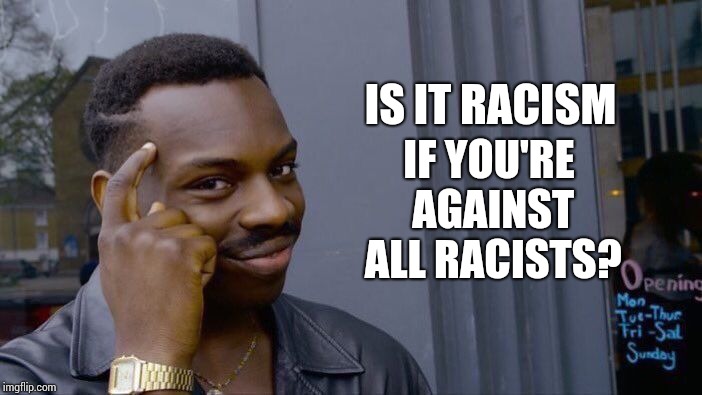 True, Eddie, very true! But really… who has a medical school yearbook? And second, what the fuck was that editor thinking? And really if you think about it, this is the same kind of shit that forced Al Franken to resign and got James Gunn fired. And by the way I think we're starting to notice a pattern between people who think the KKK is funny and people who have previously appeared in blackface. Coincidence?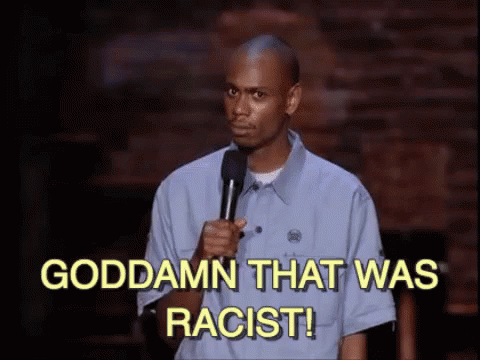 So let's go through the list. Wore a KKK outfit? Check. Appeared in blackface? Check. Didn't think blackface wasn't appropriate at the time? Check. Also lived in Virginia before the internet? Checkity check check! Yeah he's probably a racist. But should he resign? Let's take a look at the other side of the issue.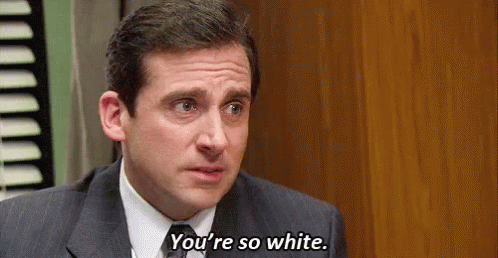 OK so let's recap. Media company that touts "America First Trumpism" and promotes MAGA conspiracy theories and is hostile to democratic causes takes down a democratic governor with a medical school yearbook picture? Nah, that can't be coincidence. And speaking of coincidence, you can't say that "it's you" because of a yearbook scandal from just one year. But if your school has to ban yearbooks because of multiple racist scandals, then yeah, it's you.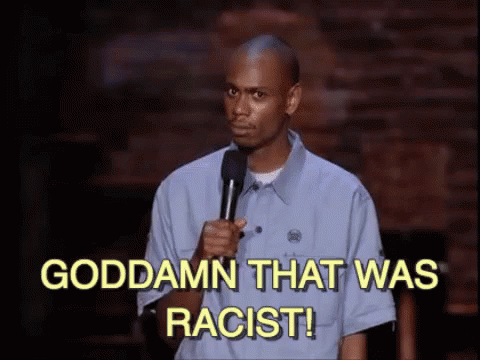 [div style="padding: 20px; background-color: #ffffff; border-radius: 10px; box-shadow: 0px 2px 4px 1px #aaa;"][div style="font-family: arial, helvetica; font-weight: bold; border-bottom: 1px dotted #999; padding-bottom: 8px;"]
[font size="8"]Top 10 Investigates: Facetime Spying

[br] [/font] [br]

It's time to investigate beyond the headlines. This is Top 10 Investigates!



In the 21st century, we live in a world now where there are more cell phones than people. In fact the subject of cell phone spying has been an extremely popular one among well, just about everybody. Even the cell phone giant Huawei has been busted on it multiple times, which prompts iPhone owners to say something along the lines of "Well, at least I don't own a Huawei!". Well you might want to add your iPhone to that list, because there was a new flaw discovered in the iPhone Facetime app that has Apple scrambling for answers.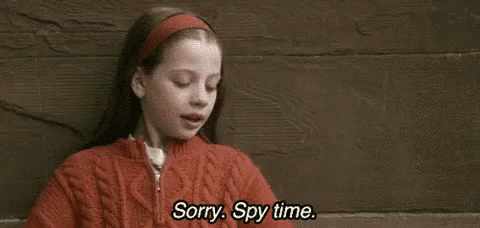 Even if you think your cell phone could be spying on you, chances are good that it probably is. In fact cyber security experts are calling this a "nightmare scenario". And this even comes as a time when Apple is losing significant market share of the iPhone. So the timing of this couldn't possibly be any worse for the company.






But cell phone spying isn't just a concern for conspiracy theorists and your crazy aunt who watches network news all day, it's a serious concern for the government. In fact the state of New York is launching an investigation into the bug. And if you have such a phone then you might want to disable it until a fix is found.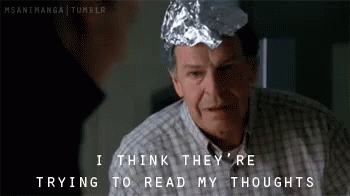 ?itemid=7960866

However, whether or not Apple will actually get around to fixing this latest flaw remains to be seen and even the company itself has remained iffy on the issue. Will it be fixed or will it wont? In fact even the House Of Representatives is demanding that Apple answer for this latest SNAFU. And even Tim Cook himself isn't sure when it will be fixed and this could be a huge problem.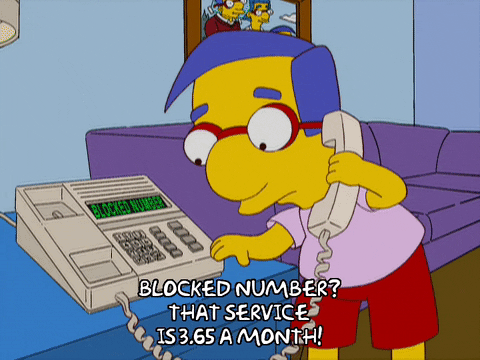 We will keep an eye on this issue as it develops but for now that's it for Top 10 Investigates. Good day.




[div style="padding: 20px; background-color: #ffffff; border-radius: 10px; box-shadow: 0px 2px 4px 1px #aaa;"][div style="font-family: arial, helvetica; font-weight: bold; border-bottom: 1px dotted #999; padding-bottom: 8px;"]
[font size="8"]Holy Shit

[br] [/font] [br]

Gather around my fair brothers and sisters! It's time to take a seat in the pew and pass the collection plate, for the Holy Church Of The Top 10 has convened and it's time to remind you that the holiest among us are the most full of: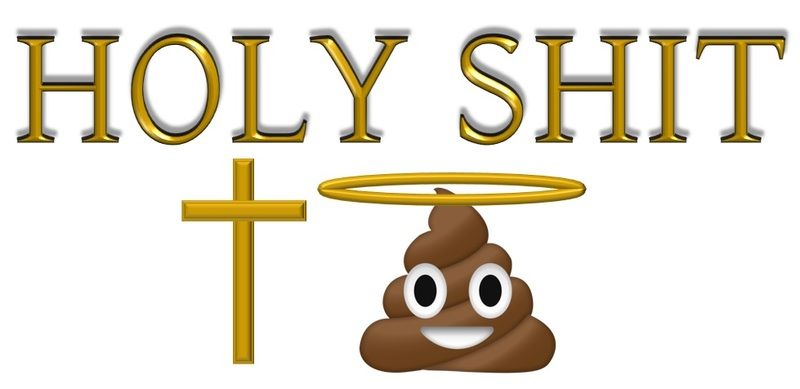 My fair congregation! You know we don't like to talk about the unholy, ungodly Dark One who is currently occupying the highest office in the land. And we most certainly do not speak his name in my church! Or his ungodly, sinful lifestyle employed by his followers. But what happens when they think that opponents of their ungodly, sinful lifestyle are the spawns of SAYTAN? This is one of those things that is really head scratching. Especially when our good book says that the Dark One shall pose as a creature of light, and that is exactly what he is doing, my friends!






You know I'm pretty sure that the good LAWRD has better things to do than this nonsense. But I know his followers definitely don't have anything better to do. So why are we the spawns of SAYTAN and he and his followers are GAWD's anointed? That makes no sense does it? Can I get an amen????






So where is this nonsense coming from? You know we had to trace back a bit to see where it was coming from, and this might be one of the sources. Apparently after all this madness started, it was revealed that the Dark One was receiving "downloads" that proved that he was "god's anointed". Is that code for something? I don't know.






That is a good question, oh great LAWRD!!!! Oh and by the way how great is our gospel choir? Let's give it up for them. And there's no Maroon 5 either, just them. And by the way if you want to take a look at who exactly is doing the LAWRD's work look at this incident out of Louisiana. Really these guys are the ones who think they're GAWD's anointed? Get out of here!!

James "Doc" Greene is a Religious Right talk radio host who has been broadcasting from Houston, Texas for years. Last weekend, he was arrested after he entered a public library with a concealed weapon to protest a "Drag Queen Storytime" event and refused to leave.

Outsmart Magazine, Houston's LGBTQ outlet, reported Tuesday that Greene had been escorted out of the Houston Public Library the weekend prior because he refused to leave the building, from which he was banned after he reportedly filmed children visiting the library.

In a video Greene recorded of the incident, he flashes what looks like a White House press pool badge dated October 28 (no year given) to argue that he is a member of the media. For about five minutes, Green bickers with Houston Police Department members who are requesting that he leave the premises before he tells them, "We have a bunch of homosexuals that are molesting children. They are doing it with your help."

After Greene continued to refuse officers' demands that he go to his vehicle and leave the library premises, officers handcuffed him and confiscated his concealed firearm. There is no indication that Green intended to use his handgun in the library, and Texas law permits concealed carry permit holders to tote firearms in most public venues. Greene complained of chest pains after he was placed in a squad car and was taken to a hospital, where he reportedly stayed for six hours. No charges have been filed against Greene.

"The police, unfortunately, have become the criminals themselves," Greene said in an interview after the incident, accusing officers of violating his First Amendment rights.
http://www.rightwingwatch.org/post/religious-right-radio-host-arrested-with-gun-at-drag-queen-storytime-event/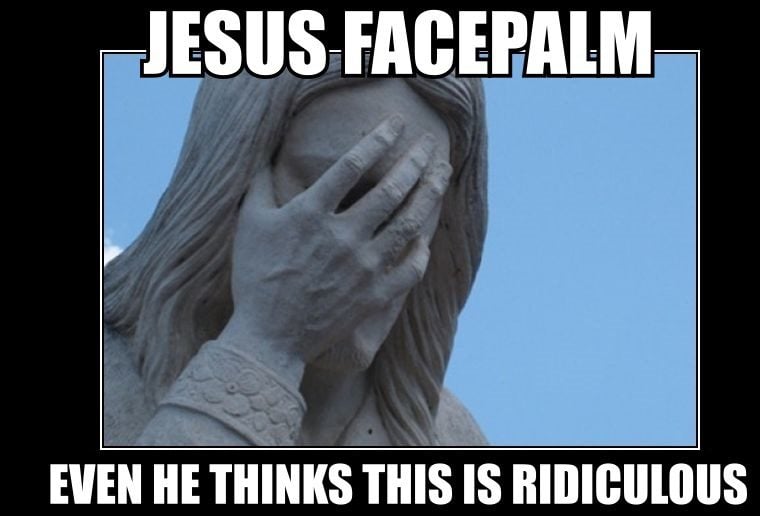 Oh and there was no molesting going on, you stupid dumbass. Really you guys need to find something else to do. Wait, they probably have nothing else to do! There you go. Mass has ended, may you go in peace! That's it this week for: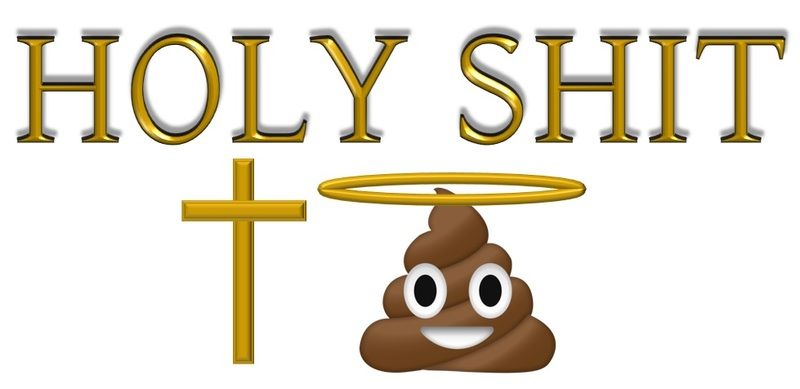 [div style="padding: 20px; background-color: #ffffff; border-radius: 10px; box-shadow: 0px 2px 4px 1px #aaa;"][div style="font-family: arial, helvetica; font-weight: bold; border-bottom: 1px dotted #999; padding-bottom: 8px;"]
[font size="8"]Beating A Dead Horse

[br] [/font] [br]




Your boycott is not going to work! There, I said it! Yes, you know the time honored tradition of telling a corporation where they can shove their products has long been a favorite of both liberals and conservatives during the last 15 years. And in the last 3 years it's been taken to some crazy extremes with conservatives burning and destroying everything from Keurigs to NFL season tickets to Taylor Swift albums. You know, because it's fun to burn things! It's also fun to throw things out of a window, because hey, it's Physics 101, yo! But there's one chain that has been the subject of numerous boycotts from both sides over the last 15 years and that's the coffee chain known as Starbucks. You know why your boycott is not going to work? Because you're probably sipping on a latte right now while you're talking to your barista about the latest draft of his screenplay. And if you give your money to another corporation that sells coffee, like Coffee Bean & Tea Leaf, or 7-11, or Whole Foods, or anyone else because it makes you the moral authority, well, that's when you start to see ridiculous shit like this.




Which is fine except you just gave your money to a company whose franchise owners have been using their stores to conduct ICE Raids: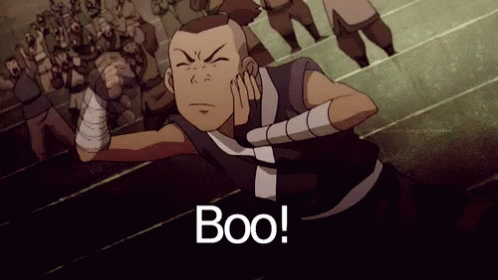 If you think you're taking the moral high ground by buying a coffee at 7-11 instead of Starbucks, you're not, and the sooner you realize that, the better. So why is Starbucks the subject of yet *ANOTHER* boycott? Well it's because former CEO Howard Schulz announced his bid for the presidency as an independent. Which you know, is always a guaranteed path to the presidency! But why boycott Starbucks over this? Why not?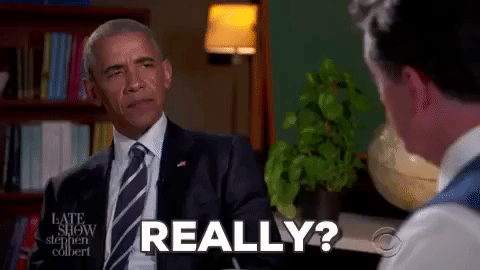 You know before you go and get your underwear in a wad about Howard Schulz running for president, just remember two things – 1) we're still a long way out from the Democratic Primaries. And 2) just remember he's running as an independent. If he runs at all. And you know how well running as an independent for president works! So of course the natural solution is to boycott Starbucks. And you should realize that Starbucks is no stranger to boycotts! There have been numerous attempts over the last few years to boycott the chain, but they've all failed.





And that's kind of the reason why your boycott won't work. Your place of business is about to become a Starbucks! Remember when I said that Starbucks is no stranger to boycotts? If you may remember from a few months ago, that conservatives tried to boycott Starbucks for this completely insane reason.





Yeah so Starbucks ain't scared of you. They've been through this thing a lot, especially since the conservative party went apeshit back in 2016. And by the way why is it always the democrats who are the angry ones? Or we're enraged or insane? Because we don't want another billionaire to be the president? I mean how well has that played out? Well hold off before you drop that latte and run to the nearest Coffee Bean & Tea Leaf because Mr. Schultz is only running if he sees "a viable path" and we all know running 3rd party is a guaranteed way into the presidency!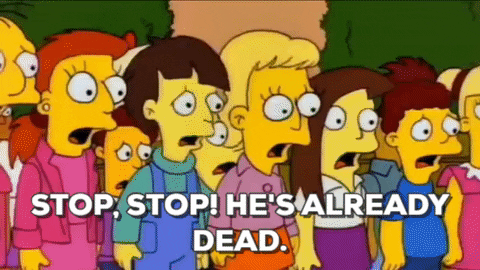 [div style="padding: 20px; background-color: #ffffff; border-radius: 10px; box-shadow: 0px 2px 4px 1px #aaa;"][div style="font-family: arial, helvetica; font-weight: bold; border-bottom: 1px dotted #999; padding-bottom: 8px;"]
[font size="8"]How Is This Still A Thing?

[br] [/font] [br]

It's time once again to ask: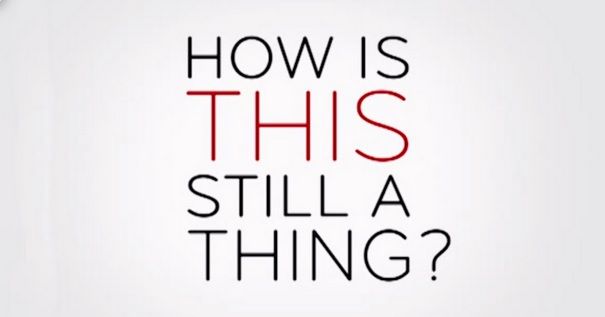 This week: Donald Trump's Twitter Typos: How is this still a thing? When most people get angry, they pound a wall, break something, shoot a gun at a firing range, or take their frustrations out in ways that would not make them look foolish. But not President Trump. Instead, he prefers his favorite medium of venting his frustrations: the tweet. And because he's the president of the United States, if he says something stupid, the entire world tends to take notice. And since the inauguration he's said a lot of incredibly stupid things and misspelled a lot of words on Twitter.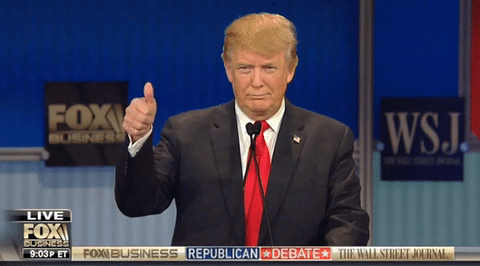 And if you want to know the kind of reaction that a Trump twitter typo can draw, well, the reaction is that he gets mocked relentlessly. And he deserves it too. Because even his unsecured iPhone has this thing called "spell check" that can autocorrect your word after typing a couple of letters.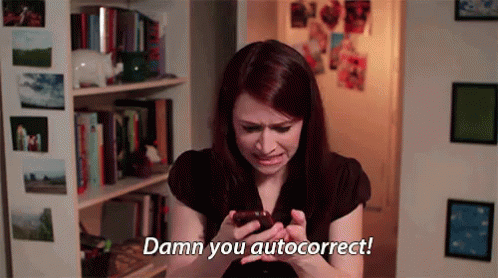 So… Boarder Security. Yeah that is a thing that happened. And here's where we could list all of the ways that Trump has managed to screw up even the most basic vocabulary. But, sadly, we don't have that kind of time. However, he won't ever dare correct himself because he has some sort of bizarre egomaniacal pride about himself. Instead we'll let someone else do it for you!






Because Trump doesn't use auto correct, he can make lots of hippos. Typos, it's typos!!! It's scary to think that we went from "Ask not what your country can do for you…" to… "Democrats have a smocking gun!!!!". Talk about a huge drop off in quality. So much that even his own analytics expert thinks that he's doing it wrong.






That is a good question. And in case you're wondering how the biggest search engine data analytics handle Trump's typos, well, it's a chronic habit that is beginning to become a huge problem. So much that even Google and Yahoo don't know how to handle it.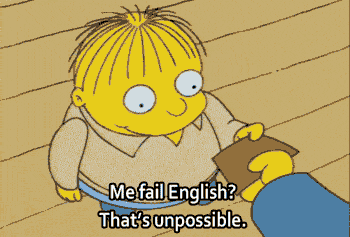 And by the way speaking of English even fast food chains cant resist trolling Trump over some basic typos. Even when he treated the Clemson Tigers to that fast food Big Mac buffet and tweeted about it the day after, Burger King couldn't resist a jab.





And by the way even Trump's son can't help but misspell words. So you could say that the apple doesn't fall far from the tree. Though we suspect that the tree might be a stump at this point.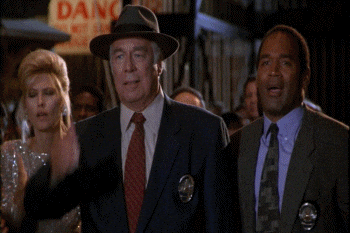 When you make one typo, you just make one typo. But when you make typos frequently and you're the president of the United States, you might need to reeducate yourself on spelling. That's enough to make you ask – Donald Trump's Twitter Typos: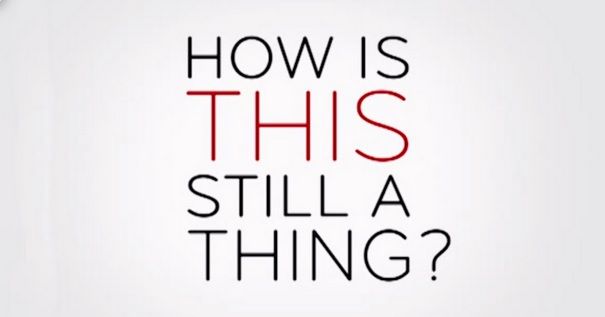 [div style="padding: 20px; background-color: #ffffff; border-radius: 10px; box-shadow: 0px 2px 4px 1px #aaa;"][div style="font-family: arial, helvetica; font-weight: bold; border-bottom: 1px dotted #999; padding-bottom: 8px;"]
[font size="8"]I Need A Drink

[br] [/font] [br]

Whew, there was a lot to unpack there. Oh well, I need a drink!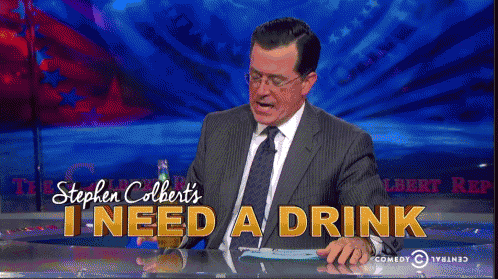 So you know the idea behind this is that we get drunk and talk about anything in the news as long as it doesn't relate to politics. Because you know when you mix religion and politics, it doesn't end well for you. Which is why we generally don't encourage that. But instead we're going to talk about a favorite topic of ours on this show – serial killers! And this entry is for the ladies, because really, what are you doing? Tell me bartender – what goes well with a documentary about Ted Bundy? Some fava beans and a nice chianti? Eh, I'll stick with my usual Jack Daniels mixed with Jack Daniels. So last week Netflix premiered "Conversations With A Killer: The Ted Bundy Tapes". And well, the dialogue that has come out about this movie isn't about what a gruesome killer Ted Bundy was. Nope, and I'm sure Netflix didn't plan for this either!






Um… I'll take both! Ted Bundy is hot, yo! And that's the scary thing. Serial killers aren't hot. They're serial killers. I mean did Dexter glamourize the world of serial killers? Yeah probably. Here's the thing, Netflix, if you don't want a serial killer to be seen as hot, maybe, I don't know, don't case a heartthrob like Zac Efron in the role! But maybe… just maybe they're secretly loving this!






And that's exactly what I will do! And by the way here's the thing ladies, you should realize that before you go sexualizing serial killers, be aware that it has consequences. And Netflix, before you go scolding viewers for sexualizing serial killers, you should aware that this is a feature of modern society, not a bug!






Yes and if you think you can "fix" a serial killer, just take Dexter's advice. Ted Bundy was a complete monster. But then again lost in the conversation of whether or not Ted Bundy was hot is the fact that Netflix, in their infinite quest to prove that they can and will sign anything, paid a ton of money to make Ted Bundy great again!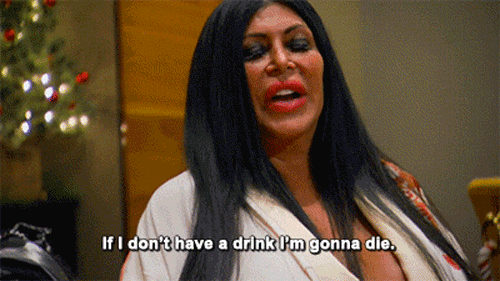 [div style="padding: 20px; background-color: #ffffff; border-radius: 10px; box-shadow: 0px 2px 4px 1px #aaa;"][div style="font-family: arial, helvetica; font-weight: bold; border-bottom: 1px dotted #999; padding-bottom: 8px;"]
[font size="8"]Deep State Diaries Episode 28: The DEA

[br] [/font] [br]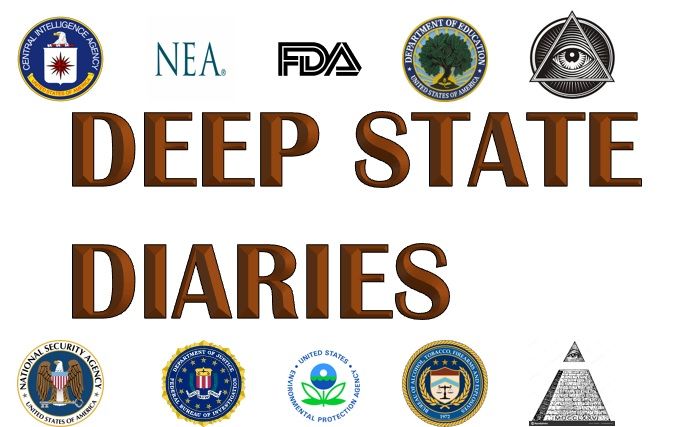 It's time for episode 28 of Deep State Diaries. Yes we're touring the 24 branches and services that make up the United States government. Everything from the FBI to the IRS to the Pentagon to the CIA to the DPW to the DVA to parks and recreation and all branches and services in between. Of course if you're here you probably already know more about our government and how it works than your average Fox News loving Trump supporter does. So that's what this segment is going to address. We are going to do a deep dive into all that makes the United States the United States. Because we here at the Top 10 love to educate as well as entertain. Because we care.

[font size="6"]The Drug Enforcement Agency[/font]



This week we're hanging out with the Drug Enforcement Agency or the DEA! So this department was created back in the 1970s by then president Richard Nixon. You might remember the DEA best as the employer of Walter White's brother in law Hank Schrader from one of the all time great TV series, Breaking Bad. But what does the DEA actually do? Besides enforce drugs, the DEA stops the illegal flow of drugs over the border and through our customs departments. But to use the slippery slope – with drugs comes crime and with crime comes, well, more crime. And there's plenty of reasons why we need an agency like the DEA, even though we just covered the ATF last week. You know, things like crystal meth.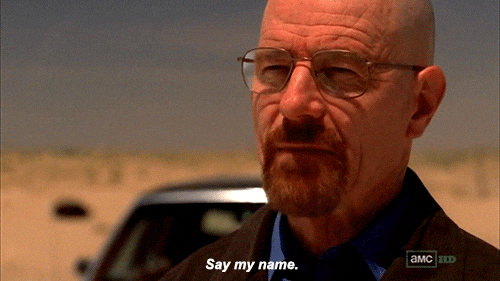 We know you're Heisenberg. So meth and crystal meth are nothing to joke about even though they were the subject of one of the most awesome TV series of all time. And if you haven't seen Breaking Bad then get off your ass already! But in addition to meth there's also the ever-scary black market that you need to worry about!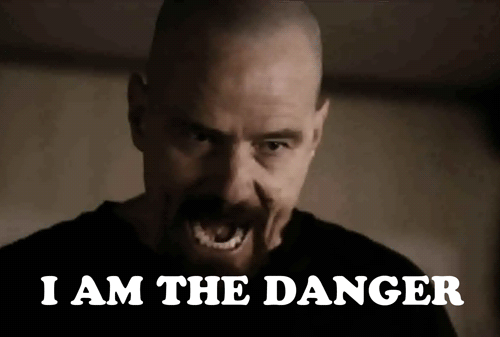 Whoa whoa whoa! Settle down there! And by the way with the entire country making a huge shift in policies regarding marijuana and its' many uses, how is the DEA handling which farms are allowed to grow and distribute and which ones aren't? That's going to be a very sticky icky situation for the DEA moving forward.





Yes get your Tegridy brand weed right here! Fresh home grown! Now with such a department one wonders how they are able to keep all their agents in check? Well, there's good cops, bad cops, and even worse cops. These guys might fall into the even worse cops category, so Uncle Hank could have been just as crooked as the criminals he caught!






[font size="6"]Score Card [/font]

Overall importance: B-
How Things Are Going: B
Likely hood To Survive: B+

Overall: B-

[font size="6"]Next Week [/font]

Next week we're going to visit a very important position in the cabinet by visiting the Department Of Housing & Urban Development, or the HUD!


[font size="8"]And Now This:[/font]
[font size="8"]Weezer =//= [/font]

Returning to the Top 10, one of our favorite guests. They have not one, but two albums out this year – the Teal Album out now and the Black Album out March 1st! you can see them on tour with the Pixies through March and April. Playing their song "Africa", give it up for the one, the only Weezer!!





Thank you Podfest LA! This was fun! We're off to Oxnard next! See you next week!


Credits

Host: Initech
Top 10 Conservative Idiots Recorded In Front Of Live Audience At: Anaheim Convention Center, Anaheim, CA
Special Thanks To: Podfest LA
Holy Shit Gospel Choir: UC Irvine Choir Club, Irvine, CA
Images: All images copyright belongs to respective copyright holders.
Videos: All videos copyright belongs to respective copyright holders
Articles: All article content copyright belongs to respective copyright holders
Writing: Top 10 Writing Department
Graphics: Top 10 Graphics Department
Research: Top 10 Research Department
Lighting & Stage Props: Top 10 Lighting Department
Legal: Top 10 Legal Department
Advertising: Top 10 Advertising Department
HR: Top 10 Human Resources Department
Initech's Wardrobe Provided By: JAB Inc.
Wheel Of Corruption By: Studio 1 Stage Props, Burbank, CA
Weezer Appear Courtesy Of: Atlantic Records
Management: Initech Productions, CCC Management
Follow The Top 10 On Twitter at: @10Idiots
Questions? Comments? Complaints? Hate mail? E-mail The Top 10 at: Top10ConIdiots@gmail.com



Initech Productions: Yes, We Got The Memo


6 replies, 962 views
Replies to this discussion thread
| | | | |
| --- | --- | --- | --- |
| 6 replies | Author | Time | Post |
| Top 10 Conservative Idiots #6-5: Curb Your Kasich Edition (Original post) | Top 10 Idiots | Feb 2019 | OP |
| | irisblue | Feb 2019 | #1 |
| | malaise | Feb 2019 | #2 |
| | Top 10 Idiots | Feb 2019 | #3 |
| | malaise | Feb 2019 | #5 |
| | Initech | Feb 2019 | #6 |
| | Scurrilous | Feb 2019 | #4 |
---
Response to Top 10 Idiots (Original post)
Wed Feb 6, 2019, 06:26 PM
irisblue (18,803 posts)
1. Kicking for truth
---
Response to Top 10 Idiots (Original post)
Wed Feb 6, 2019, 06:41 PM
malaise (196,923 posts)
2. K & R
Al Gore sent him a message for ignoring climate change last night.
Great work as always
Get thee to the greatest page
---
Response to malaise (Reply #2)
Wed Feb 6, 2019, 07:51 PM
Top 10 Idiots (203 posts)
3. Next week is going to be fun picking apart the SOTU!
Though I think Joshua Trump perfectly summed up what we were all thinking!
---
Response to Top 10 Idiots (Reply #3)
Wed Feb 6, 2019, 08:55 PM
malaise (196,923 posts)
5. That sleep in was perfect
---
Response to malaise (Reply #5)
Wed Feb 6, 2019, 10:24 PM
Initech (77,331 posts)
6. That face says more than any amount of words ever could!
---
Response to Top 10 Idiots (Original post)
Wed Feb 6, 2019, 08:40 PM
Scurrilous (36,323 posts)
4. K&R