Thu Jan 10, 2019, 05:23 PM
MelissaB (14,143 posts)
Russians Indicted by Mueller Linked to Murder of Journalists in Central African Republic
Russians Indicted by Mueller Linked to Murder of Journalists in Central African Republic
A pair of Russians indicted by Special Counsel Robert Mueller for meddling in the U.S. elections of 2016 were involved in a plot that led to the murder of three Russian journalists in Africa, according to a private investigation funded by the journalists' former employer, the exiled Russian oligarch Mikhail Khodorkovsky.
Data revealed by Khodorkovsky at a briefing in London on Thursday suggests that several Russians linked to Evgeny Prigozhin, a powerful ally of President Vladimir Putin, conspired to lure the murdered journalists into an ambush on a country road in the Central African Republic, where they were shot dead on the night of July 30. Among those implicated in the investigation was Mikhail Burchik, who was indicted alongside Prigozhin last year for allegedly interfering in the U.S. presidential elections.
... snip
With funding from Khodorkovsky, the journalists focused in particular on the mercenary outfit known as the Wagner Group, which has been identified in Russian and Western media as part of Prigozhin's business empire. In June 2017, the U.S. government imposed sanctions against the Wagner Group, alleging that it had "recruited and sent soldiers to fight alongside separatists in eastern Ukraine." Prigozhin has denied having any links to private military contractors.
The office of the special counsel, which is investigating Russian involvement in the U.S. elections of 2016, indicted Prigozhin and a dozen of his associates in February of last year. The indictment accused Prigozhin of running an elaborate scheme to manipulate American voters through fake social media and political advertisements, many of which sought to promote the candidacy of Donald Trump.
More:
http://time.com/5499459/russia-murder-central-african-republic-khodorkovsky-prigozhin/
2 replies, 427 views
Replies to this discussion thread
| | | | |
| --- | --- | --- | --- |
| 2 replies | Author | Time | Post |
| Russians Indicted by Mueller Linked to Murder of Journalists in Central African Republic (Original post) | MelissaB | Jan 10 | OP |
| | MelissaB | Jan 10 | #1 |
| | Leghorn21 | Jan 10 | #2 |
---
Response to MelissaB (Original post)
Thu Jan 10, 2019, 05:46 PM
MelissaB (14,143 posts)
1. The private military firm owned by 'Putin's chef' Yevgeny Prigozhin.
---
Response to MelissaB (Original post)
Thu Jan 10, 2019, 05:49 PM
Leghorn21 (6,837 posts)
2. This Prigozhin is a foul creature from top to bottom
...just the way his lawyers are screwing with Mr. Mueller really pisses me off
And, from April of last year, journalist Maxim Borodin, who was researching that Wagner Group, died under suspicious circumstances:
Maxim Borodin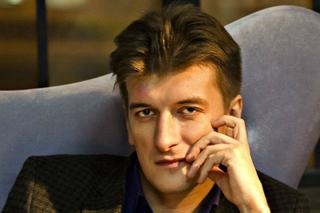 In recent weeks, the journalist had written about Russian mercenaries known as the "Wagner Group" who were reportedly killed in Syria on 7 February in a confrontation with US forces.
Last week, the outgoing head of the CIA, Mike Pompeo, said that "a couple hundred" Russian mercenaries died in the clash in Deir al-Zour province. The mercenaries were apparently taking part in an attack by pro-Syrian government fighters on the headquarters of a US ally, the Syrian Democratic Forces...
http://www.bbc.com/news/world-europe-43781351
Sure would love to see this Prigozhin scumbag face some consequences someday