Sun Jan 6, 2019, 12:10 PM
turbinetree (11,944 posts)
Super-rich sabbatical: the boom in luxury long breaks for the 1%
From shark swims to snow leopard treks, a tailored trip of up to a year is now a must-have
The super-rich are going on sabbatical. It turns out having bucket-loads of money can be stressful, leading some of the world's richest people to take a break for a month or so, or even a year, to escape the pressure of managing their businesses or personal fortunes.
Tom Barber, the founder of the London-based travel agency Original Travel, said so many super-rich customers had asked his firm to arrange bespoke trips ranging in duration from one to 12 months that his firm was launching a special division dedicated to sabbaticals for the 1%.
"It's a huge trend," Barber said. "The wealthy are looking for an escape. Often they want to get some sense of a back-to-basics lifestyle and learn the skills of our ancestors, like how to hunt and cook their own food.
"For others, it's 'braggability'. They want to use their money to open doors that normal people can't and to tell their friends all about it," he said. "If you're in the 0.01%, you are going to be a competitive type of person."
These are no ordinary holidays. Recent trips Barber's firm has arranged include snow leopard spotting in India, living with the Sān people in Botswana and diving with sharks in the "sardine run" off the coast of South Africa.
https://www.theguardian.com/news/2019/jan/06/super-rich-sabbatical-the-boom-in-luxury-long-breaks-for-the-wealthy
-snip-
A US executive living in Mexico, who asked to remain anonymous, told the Guardian he was setting off on a seven-month sabbatical with his wife and two children next month. The family are planning on driving from Punta Arenas, at the very southerly tip of Chile, back to their home in Mexico.
"We've shipped our vehicle down to the very south of Chile, and fitted it out for an extreme adventure, with a tent on the roof and full suspension," he said. First the family will head to Antarctica, before driving up the Andes, stopping off to trek to Machu Picchu in Peru and to dive the Galápagos Islands.
"My wife and I decided that we had to do this now, to spend some intensive time with our kids before it was too late," he said. "My eldest is about to turn 13 and the youngest is nearly 10."
BOO FUCKING HOO........................
12 replies, 663 views
Replies to this discussion thread
| | | | |
| --- | --- | --- | --- |
| 12 replies | Author | Time | Post |
| Super-rich sabbatical: the boom in luxury long breaks for the 1% (Original post) | turbinetree | Jan 6 | OP |
| | ProudLib72 | Jan 6 | #1 |
| | Tech | Jan 6 | #2 |
| | The Figment | Jan 6 | #3 |
| | SoCalDem | Jan 6 | #4 |
| | pecosbob | Jan 6 | #5 |
| | smirkymonkey | Jan 7 | #12 |
| | MrScorpio | Jan 6 | #6 |
| | Initech | Jan 6 | #7 |
| | jpak | Jan 6 | #8 |
| | EarthFirst | Jan 6 | #9 |
| | dalton99a | Jan 6 | #10 |
| | Hermit-The-Prog | Jan 7 | #11 |
---
Response to turbinetree (Original post)
Sun Jan 6, 2019, 12:15 PM
ProudLib72 (13,726 posts)
1. No creativity. No sense of adventure
If they really want to impress this person on the opposite end of the economic spectrum, they need to figure out the logistics themselves and not be escorted by a babysitter.
---
Response to turbinetree (Original post)
Sun Jan 6, 2019, 01:54 PM
Tech (142 posts)
2. Living poor
How about having your family live for a month on a minimum wage job, actually working at that job. A much bigger challenge than having your custom van sent to your start point. Swimming with sharks, how about working for one of you buddies at the lowest wage, for example as a gas station attendant for your oil company exec buddy. 3rd shift. So many options here in the good old usa.
---
Response to turbinetree (Original post)
Sun Jan 6, 2019, 03:23 PM
The Figment (129 posts)
3. I have a "trip" for the "1 percenters"
Actually a "challenge"

Instead of having the $50,000 custom van shipped to whatever point, Let's try this...

Start with a $1500 recreational vehicle, $771 (the base SSI payment and let's put them in Seattle to start with. The rv gets 12 mpg,has a minor oil leak and a weak transmission (88,000 miles pulling one of these things around will test the best of stock transmissions).

Now the challenge...one needs to get to Ronaoke Va. You have no credit cards,bank account,real job. Let's add a health problem that requires medacation,like diabetes for example. Your family is not able to help as they are poor also,so you are on your own...you must make the trip with nothing but your survival skills and ingenuity.

Remember one must eat,buy gasoline,oil,tires ect. You can't get arrested,must get home,and do this under the circumstances I have laid out here...I bet $500 that they would not even attempt this.

I know a dozen folk that this their daily life.


---
Response to turbinetree (Original post)
Sun Jan 6, 2019, 04:48 PM
SoCalDem (103,249 posts)
4. Here's hoping his car is an armor-plated one
That drive north from Chile can be dangerous.. South America is famous for kidnapping rich folks..
---
Response to turbinetree (Original post)
Sun Jan 6, 2019, 05:02 PM
pecosbob (2,249 posts)
5. If the one percent want to get away I know a really great package for them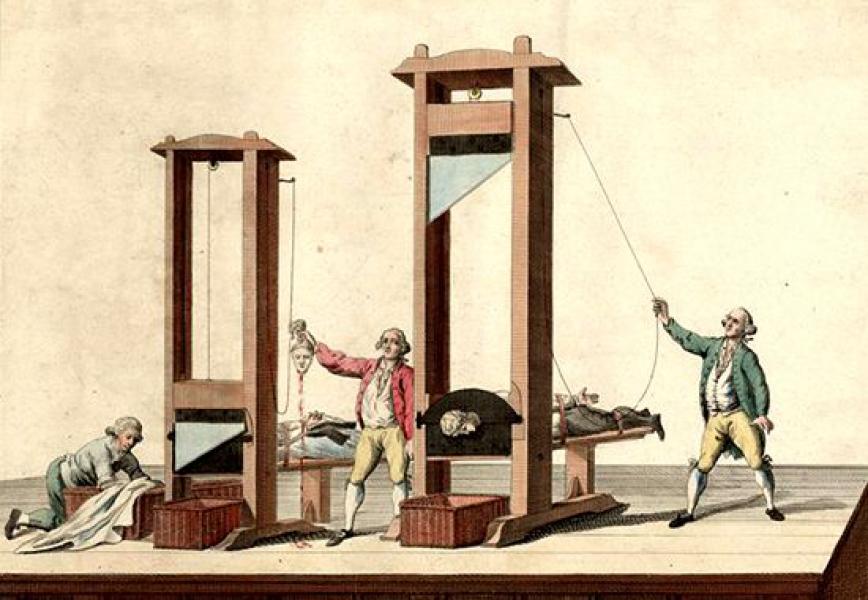 the Robespierre Travel Agency
---
Response to pecosbob (Reply #5)
Mon Jan 7, 2019, 05:48 AM
smirkymonkey (38,403 posts)
12. Just what I was thinking.
I am really beginning to despise the rich. I never particularly liked them, but I am now developing a fine, hearty hatred for them.
---
Response to turbinetree (Original post)
Sun Jan 6, 2019, 05:50 PM
MrScorpio (71,089 posts)
6. The only good thing out of this...
Is knowing that there's enough BBQ sauce in the world to eat these all these motherfuckers.
---
Response to turbinetree (Original post)
Sun Jan 6, 2019, 06:28 PM
Initech (73,550 posts)
7. Let's see how much I care about the anxiety of the super rich...
---
Response to turbinetree (Original post)
Sun Jan 6, 2019, 06:30 PM
jpak (35,779 posts)
8. Che did hat - on a motorcycle
Maybe they will see the light.
---
Response to turbinetree (Original post)
Sun Jan 6, 2019, 06:34 PM
EarthFirst (868 posts)
9. You know; I bet these motherfu*kers are so vain; you could sell them the 'middle class experience'
...so they could go back to their country club estates and brag about the "cultural immersion" of their experience.

I should start a luxury brand cultural immersion experience.
---
Response to turbinetree (Original post)
Sun Jan 6, 2019, 06:40 PM
dalton99a (32,821 posts)
10. Pretty sure it's an extreme adventure with a personal rescue team staged every 50 miles and
ready for deployment at a moment's notice
---
Response to turbinetree (Original post)
Mon Jan 7, 2019, 12:13 AM
Hermit-The-Prog (5,646 posts)
11. they suck the money from the system they barely support