Fri Dec 28, 2018, 03:54 PM
niyad (66,520 posts)
New brew: the Native American women upending craft beer_and a haven for the local LGBTQ and indigeno
Last edited Mon Dec 31, 2018, 12:27 PM - Edit history (1)
New brew: the Native American women upending craft beer
New Mexico's Bow & Arrow brewery is reimagining a predominantly white, male industry using tribal traditions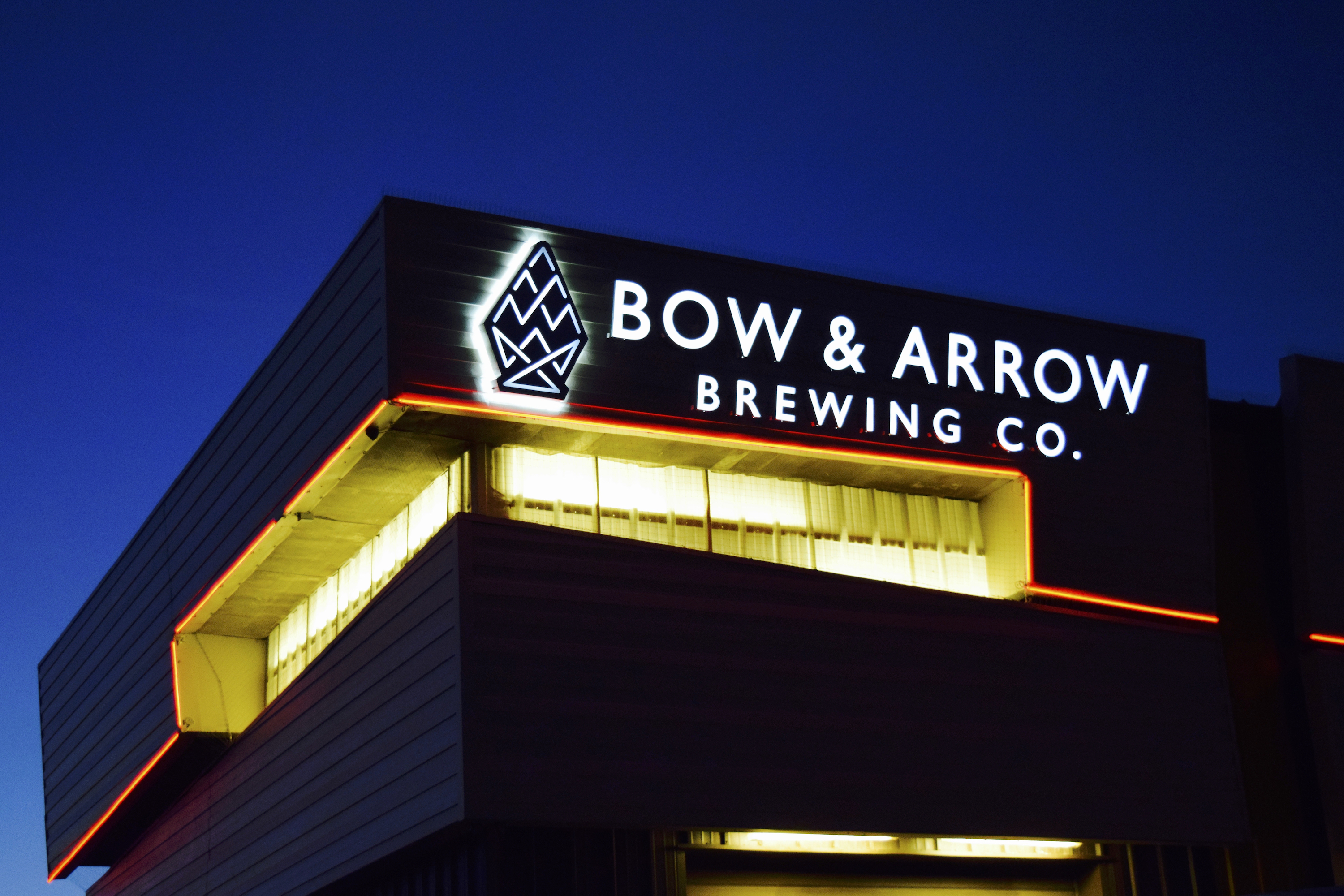 ?resize=320
Shyla Sheppard,Owner and CEO of the Bow & Arrow Brewing Company, Albuquerque, NM.
.
Missy Begay is a co-founder of Bow & Arrow, the only brewery in the US owned by Native American women. Photograph: Roberto Rosales
The past decade has seen an explosion of craft beer breweries in the US as small businesses tap into growing demand for food and drink rooted in local traditions and ingredients. Nowhere is this consumer movement more apparent, and unique, than at Bow & Arrow brewery in Albuquerque, New Mexico. The first and only brewery in the US owned by Native American women, it has carved a space in the predominantly white and male-dominated industry by showcasing elements of their tribal identities, communities and ingredients through beer. "We have been very intentional about highlighting our special place in the south-west," said Bow & Arrow's co-founder and CEO, Shyla Sheppard, sitting with her fellow founder Missy Begay inside the high-ceilinged brewery. On one wall was a mounted cardboard sculpture of a buffalo bust – on another, a star-spangled Pendleton blanket set near a huge photograph of Monument Valley.
According to Sheppard, this regional and indigenized aesthetic is present at every level of the Bow & Arrow business, from the art on the walls to the brewery's "hop arrow" logo – symbolizing the cultural significance of the arrowhead to many Native American tribes – to the "beer and beer names". The menu features selections such as Bolos and Bling (a play on the bolo tie of New Mexico and the jewelry for which Native Americans are known in the south-west), and Denim Tux, a playful reference to popular south-western apparel as well as a nod the color of the main ingredient, local blue corn, that is used in the beer. For Sheppard, an economist and former social impact investor from the Fort Berthold reservation in North Dakota, and Begay, a physician from the Navajo Nation, the use of local ingredients is another way to celebrate the region.
"People take for granted what's in the backyard," said Sheppard, explaining Bow & Arrow's unique use of additives such as New Mexican hops, sumac berries, blue corn, regionally sourced malt and Navajo tea, an earthy, herbal plant used by the local Hopi, Pueblo and the Navajo Nation. "It was the drink of the summer," said Begay, recalling days in the Canyon de Chelly region drinking cold homemade Navajo tea. Hops, among the essential ingredients in beer, have long been used by Native Americans for their medicinal properties. "They recognized the bitter aspect of [hops] as an antiseptic. That kind of naturally led us to use Navajo tea," said Begay, noting how the medical properties of the Navajo tea leaves led them to "a curiosity that transformed into this unique beer".The sumac berries used in Bow & Arrow's Way Out West-Sumac beer, meanwhile, are traditionally used by south-western tribes to make a refreshing drink.
More recently, Bow & Arrow began experimenting with wild yeasts found around Albuquerque. "We have been trying to capture different native cultures in order to ferment our beer," said the head Brewer, Ted O'Hanlan, explaining the process of putting wort (ground malt and water) outside to capture different microbes. "Depending on the moisture or wind in the air, you're going to get a different native culture." "Incorporating local ingredients is part of our bigger plan, and I feel like we have just scratched the surface," explained Begay."We want to get to the point that not only are the additives locally sourced but also yeast – the thing that makes beer beer – is from this area.".
Emilia Salas holds Navajo tea. She was part of the first graduating class at Central New Mexico Community College with a degree in brewing.
. . . . .
https://www.theguardian.com/food/2018/dec/28/native-american-women-craft-beer-brewing-bow-and-arrow-new-mexico
How Two Native American Women Are Shaking Up Albuquerque's Craft Brewing Scene
Bow & Arrow Brewing Co. is the only Native woman-owned brewery in the U.S., and a haven for the local LGBTQ and indigenous communities.
A vast, empty New Mexican sky is slowly fading to indigo as locals drift into a beer hall set in a converted 10,000-square-foot industrial warehouse. I grab a stool and order a Cosmic Arrow Saison, an amber-colored Belgian-style brew aged oak barrels. On one wall, high above the communal benches and the kegs from the onsite brewery, hangs a rainbow flag. On another, the stylized bust of a buffalo head surveys the proceedings. "My grandfather used to raise buffalo," Shyla Sheppard tells me. "When I was growing up, we were told to be like the buffalo, because they never turn their back on a storm. They face it."
She must have taken the message to heart, because Sheppard, a member of the Three Affiliated Tribes, has certainly never shied away from a challenge. In 2016, she co-founded Bow & Arrow Brewing Co. with her partner, both in business and romance, Missy Begay, a member of the Diné Nation. Albuquerque, New Mexico currently boasts more than 50 micro- and nanobreweries, but none are quite like this one. Not only is Bow & Arrow Brewing Co. the only Native woman-owned brewery in the United States, but it's also a radically inclusive space, a haven for the local LGBTQ and indigenous communities, as well as anyone else who wants to come drink a cold one. What's more, in a small yet significant way, these two women are helping to redefine perceptions of Native-American culture by incorporating their heritage in a way that feels contemporary but not watered down for mass-consumption. "Every element here has a story. We're from different tribes, but both of our families are very artistic. I have relatives that do beadwork and regalia, and Missy is related to silversmiths and weavers," Sheppard says. "Ultimately, both of us bring this strong connection to and respect for the land. We grew up with these ceremonies and these ways of life, so we've just carried that forward."
When developing the branding, both Sheppard and Begay were careful to steer clear of clichés. Everything here is grounded in specifics, in contrast to the garish feathered headdresses stolen by the festival-going set. Many of the small-batch brews on the rotating menu draw on regional southwestern ingredients, from roasted blue corn kernels to foraged Navajo tea to wild sumac, while names like Denim Tux Lager, Fancy Feathers Brut IPA, Fringe Jacket Saison, and Savage Times Sour IPA are cheeky nods to reservation subcultures. "There's a lot of appropriation, so it's important to us that we can bring something forward in an authentic way," Sheppard says. "We're not looking to just be cool or kitschy."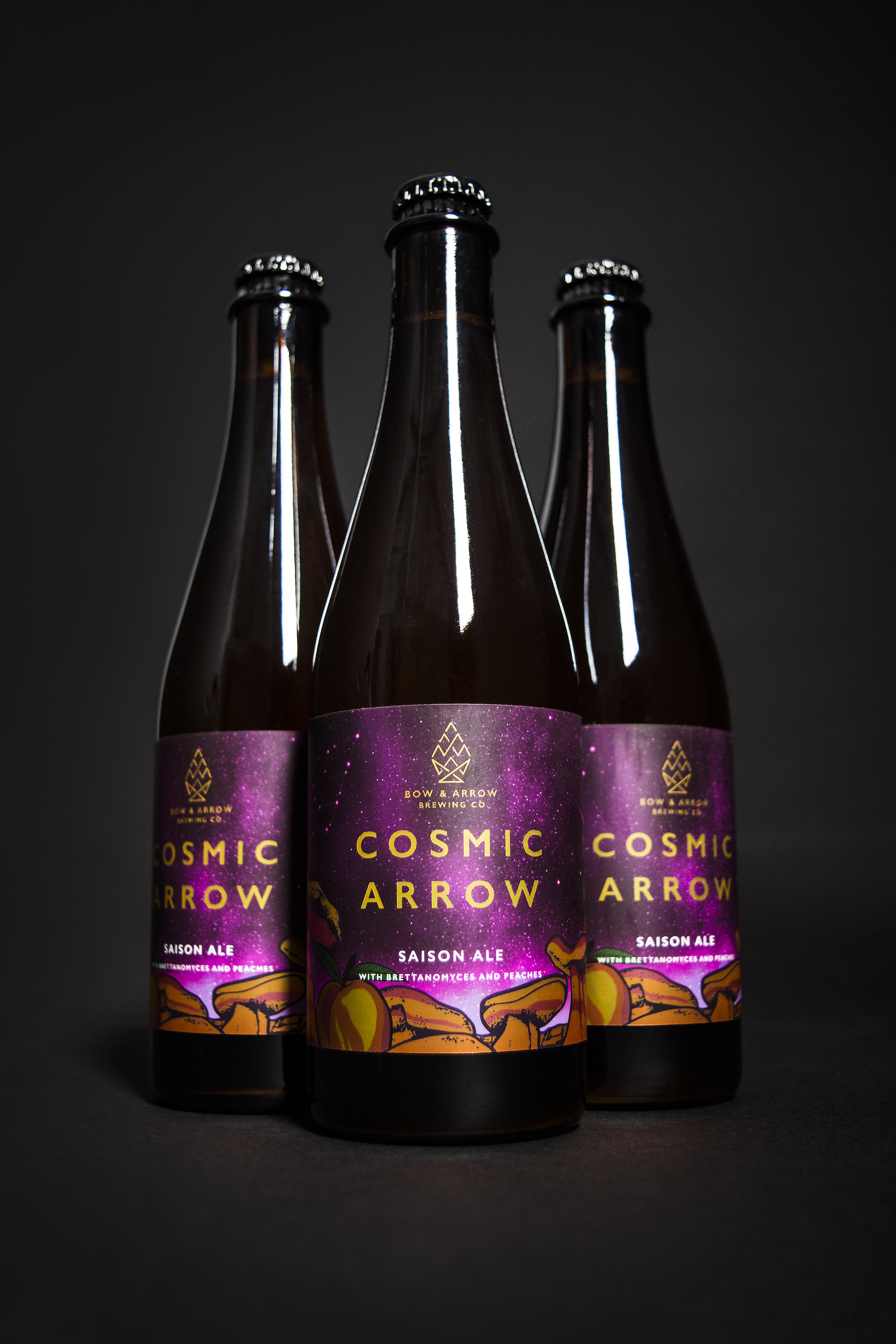 ?resize=1050
. . . . .
Running the brewery may go above and beyond the normal demands of a conventional job, but the couple remains deeply committed to it. Both Begay and Sheppard are proud of the contributions they're making to their communities. From the very beginning, they've been strong supporters of local nonprofits and have used the beer hall to host events ranging from Pride celebrations to a panel dedicated to bolstering women in the forest service. Through their actions and entrepreneurial success in a largely male-dominated industry, the two women are challenging preconceptions of what a leader in the craft beer community can look like. "Initially, people are surprised," Sheppard says of when some visitors find out who runs the show here. "When they see all of the effort, thoughtfulness, and work that we've put into creating Bow & Arrow, at the end of the day they respect that."
https://munchies.vice.com/en_us/article/gye39b/bow-and-arrow-brewing-co-albuquerque
4 replies, 455 views
Replies to this discussion thread
| | | | |
| --- | --- | --- | --- |
| 4 replies | Author | Time | Post |
| New brew: the Native American women upending craft beer_and a haven for the local LGBTQ and indigeno (Original post) | niyad | Dec 28 | OP |
| | Gumboot | Dec 28 | #1 |
| | MineralMan | Dec 28 | #2 |
| | bullwinkle428 | Dec 28 | #3 |
| | niyad | Dec 31 | #4 |
---
Response to niyad (Original post)
Fri Dec 28, 2018, 04:33 PM
Gumboot (376 posts)
1. Another reason to love NM!
Will definitely be stopping by next time I'm in ABQ.
---
Response to niyad (Original post)
Fri Dec 28, 2018, 04:39 PM
MineralMan (118,558 posts)
2. Sounds interesting. If I'm ever there, I'll stop in and try it.
It's been a long time since I was in New Mexico, though.
---
Response to niyad (Original post)
Fri Dec 28, 2018, 05:45 PM
bullwinkle428 (16,709 posts)
3. Sounds awesome! Would absolutely love to try their beers,
once they're accessible. Distribution is often a big hurdle for new microbrewers, and others don't necessarily want nationwide distribution, with concerns over quality control on a much larger scale.
---
Response to niyad (Original post)
Mon Dec 31, 2018, 12:28 PM
niyad (66,520 posts)
4. . . . .