Wed Dec 5, 2018, 06:00 PM
Top 10 Idiots (129 posts)
Top 10 Conservative Idiots #5-22: The Art Of The Squeal Edition


Whew, just like when you get that "World's Greatest Whatever" coffee mug from Amazon, we must very carefully and slowly unpack this one. For it is quite the tangled web that Trump has woven and the more you delve into it, the more it is like the popcorn packaging peanuts that accompany that said coffee mug – they will get everywhere. First Mueller nails batshit crazy conspiracy theorist Jerome Corsi, then he and Michael Cohen attempt to cut a plea bargain, and Paul Manafort learns the art of the squeal.






OK I love that one! Yeah it might finally be time to start comparing Donald Trump to George Bluth. I mean they both built buildings in forbidden countries. They both have crazy, elaborate families that have a lust for excess. And none of them really contribute anything of value to society! But you know Trump is a mob boss, and like all mob bosses, they got to have a fixer. But would you really have Michael Cohen as your fixer?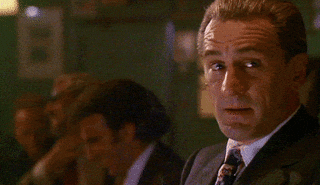 Yeah Robert DeNiro even looks like Trump in this one, but considering their feud right now I think Trump would object to that one. But how does conspiracy theorist Jerome Corsi fit into this whole thing? He's the republican equivalent of the late great Stan Lee, you can find him making a cameo in nearly every scandal!




Well… speaking of ratting on your friends, rather than face indictment, President T not only decided to rat on his friends, he threw them under the bus! Yeah that's the kind of stand up guy that Trump is – suck up to him and he'll be great to you, but double cross him and you'll get the cement shoes! We may have to explore this topic more next week.







[div style="padding: 20px; background-color: #ffffff; border-radius: 10px; box-shadow: 0px 2px 4px 1px #aaa;"][div style="font-family: arial, helvetica; font-weight: bold; border-bottom: 1px dotted #999; padding-bottom: 8px;"]
[font size="8"]Jeffrey Epstein

[br] [/font] [br] B

Hey everyone guess what? The Qanon truthers were right! There really is a super secret network of underground elite pedophiles engaged in satanic rituals and human trafficking! Only… it's not Hillary Clinton and John Podesta. Thank you sound effects guy! That was very well timed! But guess who it really is? It's Trump's BFFs Jeffrey Epstein and Alan Dershowitz! Woooooooo!!!!! Wooooo. Well yeah Jeffrey Epstein last week got BUSTED. And here's what happened.






Yes damn!!! Of course you know what will make it all better? An apology! I mean just ask OJ Simpson and Trump how well apologies work. And this is 2018, no one should have to apologize to anyone, unless you consider a death threat on Twitter an apology. So just how far back does this alleged abuse go?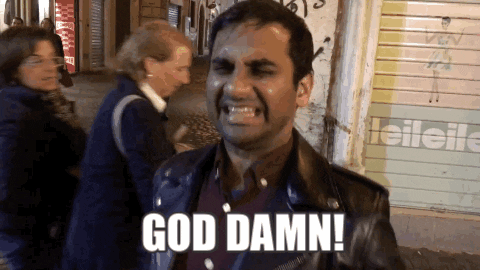 And just like Trump's alleged abuse of women , Jeffrey Epstein had amassed a huge network of girls at his disposal. I mean Trump really sure can pick 'em, can't he? You know what? Why don't we ask him?



Oh oh!!! He just walked off stage! Mr Trump has left the building! Even he won't touch that one. Yeah, and let's all assume how gross that last sentence is. And by the way what is his connection to Trump?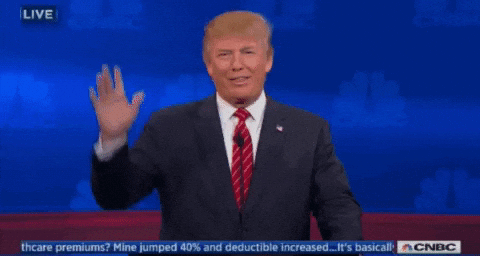 Yeah I'm sure that Trump is giving the thumbs up to this. And what's even more bizarre? His lawyer is neck deep in this scandal! Yeah that might not be the best choice of words. But really we'll keep an eye on this developing scandal and report back once the dems finish their findings.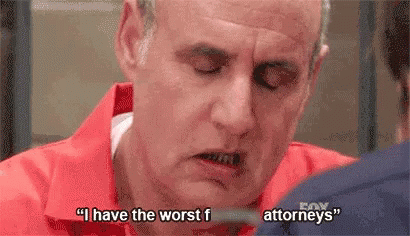 [div style="padding: 20px; background-color: #ffffff; border-radius: 10px; box-shadow: 0px 2px 4px 1px #aaa;"][div style="font-family: arial, helvetica; font-weight: bold; border-bottom: 1px dotted #999; padding-bottom: 8px;"]
[font size="8"]Cindy Hyde Smith

[br] [/font] [br

Politicians at the state and local levels who are so toxic, you wonder how they are able to get elected, much less stay elected. This is:




This week – Mississippi's new senator Cindy Hyde Smith. In an era where racists are claiming that the racial wall was torn down when Obama got elected and racism is dying out with old age, Cindy Hyde Smith not only rebuilt the wall, but put barbed wire and an electrical current on it. In fact, Ms. Smith is so toxic in her racism and underlying sexism that many of her major donors have asked her to return their donations in wake of the scandal.






But that didn't stop the owner of the San Francisco Giants from making a donation to the controversial new senator from Mississippi. So he supports racism and that earned a lot of criticism from an otherwise progressive city.






Yes that is true. But just how racist and hateful is Cindy Hyde Smith? Even her apology was racist and you can't apologize for being racist while saying something racist. It doesn't quite work that way. Seriously, her comments were too racist for Wal-Mart, and when you're too racist for Wal-Mart, that's pretty fucking racist.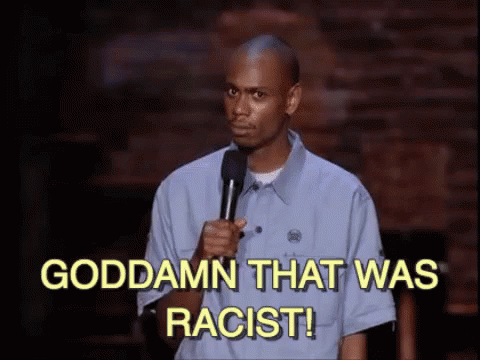 ?itemid=5114632

Seriously, yes it was. But despite the toxic comments guess what? Trump campaigned for Ms. Smith, and she handily won the election against Bob Espy. So yes, Ms. Smith will lead the Mississippi senate for the next two years. Because, racism is still alive and well in Mississippi.






That's true. That is Mississippi senator Cindy Hyde Smith, another one of the ever growing list of:





[div style="padding: 20px; background-color: #ffffff; border-radius: 10px; box-shadow: 0px 2px 4px 1px #aaa;"][div style="font-family: arial, helvetica; font-weight: bold; border-bottom: 1px dotted #999; padding-bottom: 8px;"]
[font size="8"]The Alt Right

[br] [/font] [br]

Allow me to engage in a bit of schadenfreude here, but is anyone else just LOVING watching the Alt Right implode? It seems being a racist dick is becoming passé. You know last week I reported on how the Alt Right fight club known as the Proud Boys, was losing its' charm as a bunch of drunk , Trump loving dickheads who loved to pick fights with Antifa after Gavin McInnes left the group but now the group has been working to "reclaim" its image!





Yes, ha ha indeed! Meet the new, friendlier Proud Boys - we're the same as the old douchey Proud Boys now with 75% less felony assault charges! But that wasn't the only alt right news last week, this might be one of my favorite stories of the year. Laura Loomer, who suffers from an extreme case of Democrat Derangement Syndrome, might need some help. Yeah I am sure you saw this story last week, let's tell you more!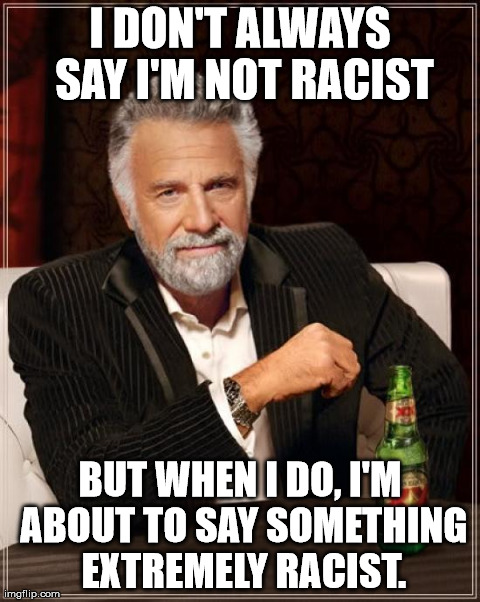 You know what, Laura? If you don't want to be pegged as a racist lunatic, don't show up to Twitter headquarters screaming about free speech wearing racist symbols! I mean come on! And by the way, one of the favorite talking points of the Alt Right has always been that racism is dying out with older generations. Well guess what? This story out of Dover High School in Dover, New Hampshire will definitely change some minds!






Yes that escalated quickly all right! And while we're on the subject of the Alt Right and racism, one of the darlings of the alt right is going broke at an alarming rate. Oh won't somebody please think of poor Milo Yiannopolous? Please??? Well many of us are giving a fine "womp womp" to this douche.






[div style="padding: 20px; background-color: #ffffff; border-radius: 10px; box-shadow: 0px 2px 4px 1px #aaa;"][div style="font-family: arial, helvetica; font-weight: bold; border-bottom: 1px dotted #999; padding-bottom: 8px;"]
[font size="8"]Top 10 Investigates: Video Game Rehab

[br] [/font] [br]

It's time to investigate beyond the headlines. This is Top 10 Investigates!



There's a new 21st century problem that is requiring a 21st century solution. That problem is that children are becoming increasingly addicted to video games. Which is why a new industry has spawned: video game rehab. While rehab for video game addiction is nothing new, with the advent of portable devices like the Nintendo Switch, tablets, and cell phones, children these days can and will be playing games 24 hours a day. Here's more: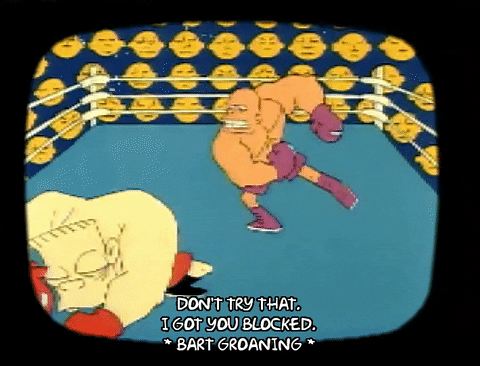 Yes, 12 hours a day on one game. It can't be that good can it? Well for chronic addicts it may never get any easier but that's what happens when a game gets you complete control over ones' mind. Now it's all well and good but what does a professional Fortnite player think?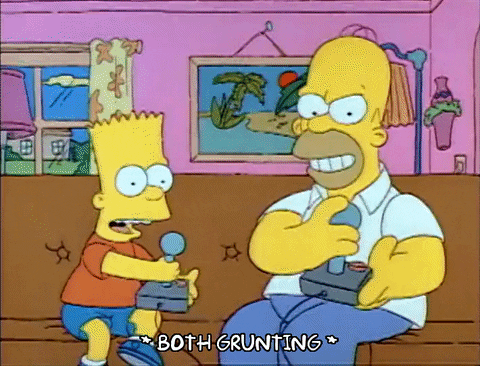 Well sure, the guy who plays Fortnite for a living and calls himself "Ninja" is your go to expert on addiction, of course he's going to be against it! But they're not "landing" into video game rehab, no, if you listen to our media on this subject, kids are being FORCED into rehab! Because that sounds so much better doesn't it? Even professional athletes can't stay away from the game!






And not only that, getting those wins in that game costs money. But one thing you should never do when your kids are spending too much time in front of their screens is blame the parents. No, it's not their fault for their children's addictive personalities. But how much do you blame the game for the monetary aspect of it?



So if your children are spending that much money to be able to play a game that's supposedly free, just how much money did Epic Games make last year? The answer will absolutely shock you!



There you have it, Fortnite is playing with our children's sanity while the company that prodiuces the game is pocketing $300 million. That's it for Top 10 Investigates. Good day.




[div style="padding: 20px; background-color: #ffffff; border-radius: 10px; box-shadow: 0px 2px 4px 1px #aaa;"][div style="font-family: arial, helvetica; font-weight: bold; border-bottom: 1px dotted #999; padding-bottom: 8px;"]
[font size="8"]Holy Shit

[br] [/font] [br]

Gather around, my fair brothers and sisters, it's time to take a seat in the pew and pass the collection plate! For the Holy Church of the Top 10 has convened and it's our weekly duty to remind you why the holiest among us are also the most full of: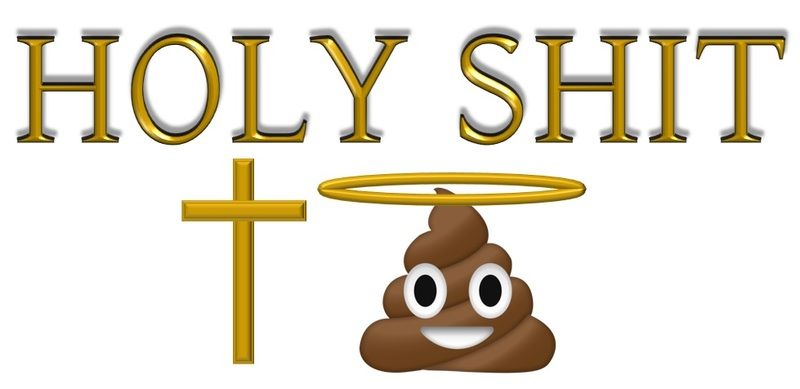 My fair congregation! There is a war brewing among us! And unlike most wars, this war only comes once a year, usually around this time of year. Yes, I am referring of course, to the annual War On Christmas, of course the republican right has trademarked the word Christmas and we on the left are required to pay royalties every time we use it. Yeah seriously!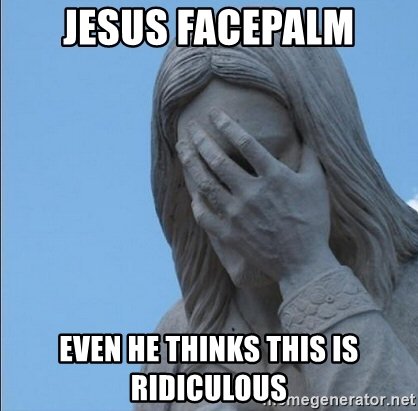 Oh not Burlington Coat Factory! That's where us preachers shop. Oh sure, sir, maybe on your salary you can afford to shop at Nordstrom but us preachers have to resort to much… thriftier stores. But this year in the War on Christmas, there's even more stores who are getting poor ratings for not supporting the baby JAYSUS enough!






I think even the good LAWRD JAYSUS is saying "seriously, get a fucking life, guys!". But this probably is their only life. I mean really these are the people who support the Dark One, whose name shall not be named in my church. But this year in their supposed "war on Christmas", the supporters of the Dark One think that they somehow have a monopoly on the holiday. I mean did it ever leave in the 8 years that Obama was in the White House?






That is a good question, dear LAWRD! By the way , how great is our gospel choir? Give it up for them! By the way, in case you are wondering the numbers, it seems the war on Christmas is no longer a thing! We won ladies and gentlemen! And what should, in no way, shape or form shock you, only the most hardcore supporters of the Dark One are the ones who care about this nonsense!






There you have it, nobody cares anymore about the War On Christmas, so why is this still a thing? Mass has ended, may you go in peace! That's it this week for: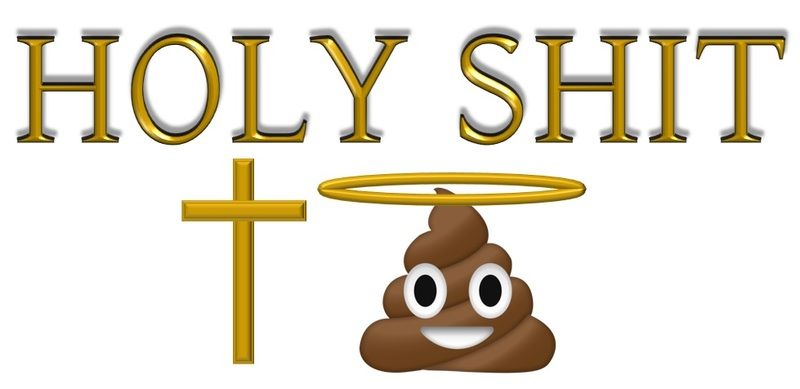 [div style="padding: 20px; background-color: #ffffff; border-radius: 10px; box-shadow: 0px 2px 4px 1px #aaa;"][div style="font-family: arial, helvetica; font-weight: bold; border-bottom: 1px dotted #999; padding-bottom: 8px;"]
[font size="8"]How Is This Still A Thing?

[br] [/font] [br]

It's time once again to ask: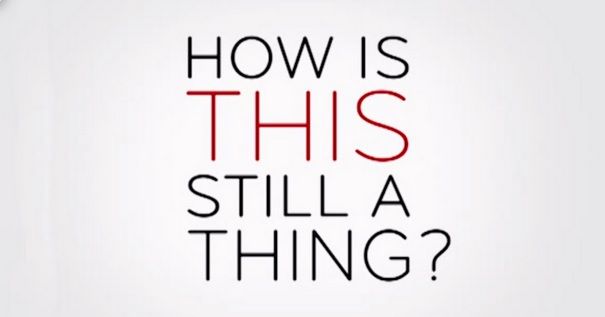 This week – South Carolina repeatedly attempting to secede from the union – how is this still a thing? In the 150 years since the Civil War began, there's one state that still refuses to acknowledge that they lost the war and are still part of the United States. That state is South Carolina. While California got all the attention this year for an ill fated attempt to split the state into three smaller states, South Carolina did something unprecedented and off the radar that you probably didn't expect, but should have. Yes, they managed to find enough representatives who still favor this kind of thing.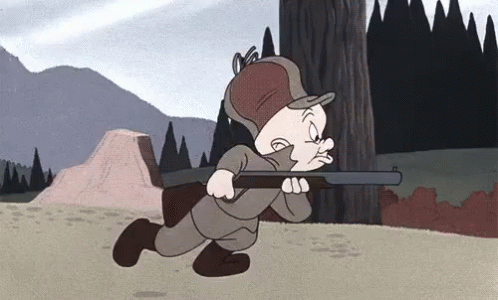 So South Carolina is obviously more concerned with gun rights than human rights to the point where they feel that they need to leave the United States over it. Yes, let's just think about that for a minute here. But this isn't the first time since the Civil War that South Carolina has attempted to secede from the union. In fact they attempt to secede from the union about as many times as Wiley Coyote attempts to catch the road runner.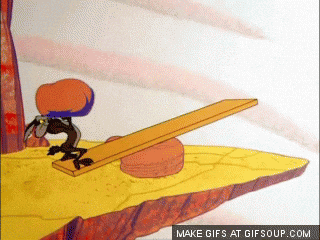 But in case you're wondering, no, South Carolina doesn't plan to quit any time soon. In fact they're doubling down. They don't take this sort of thing lightly, you know! But seriously you have to wonder what their best intentions are in this. Oh wait, they're putting guns above people. They can't have that good of intentions, can they?






And also in case you're wondering if they are going to attempt this sort of thing again, the answer is a definite yes, and in fact civil war culture is alive and well and a huge industry in South Carolina. So much that the house where the original plan to secede from the union came about.






So if the home where the first secession took place is up for sale, the home where the 2019 secession will take place won't be too far behind! That's enough to make you ask – South Carolina secession: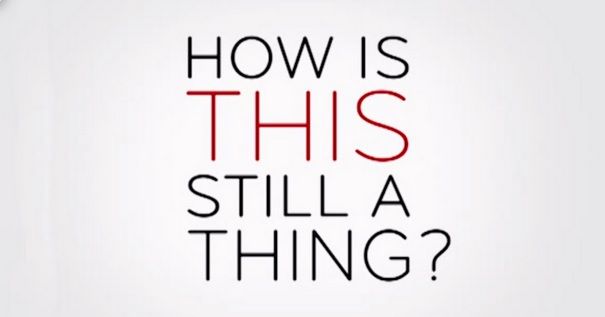 [div style="padding: 20px; background-color: #ffffff; border-radius: 10px; box-shadow: 0px 2px 4px 1px #aaa;"][div style="font-family: arial, helvetica; font-weight: bold; border-bottom: 1px dotted #999; padding-bottom: 8px;"]
[font size="8"]White House Christmas Decorations: NO!

[br] [/font] [br]

It's time for our new segment:




It's Christmas time and once again that means that the White House Christmas decorations are going up, and once again, we are reminded that the Trump family has no taste in anything! Now for a comparison let's show the decorations from last year. Which hilariously got compared to the decorating schematic on the hit Netflix show "Stranger Things".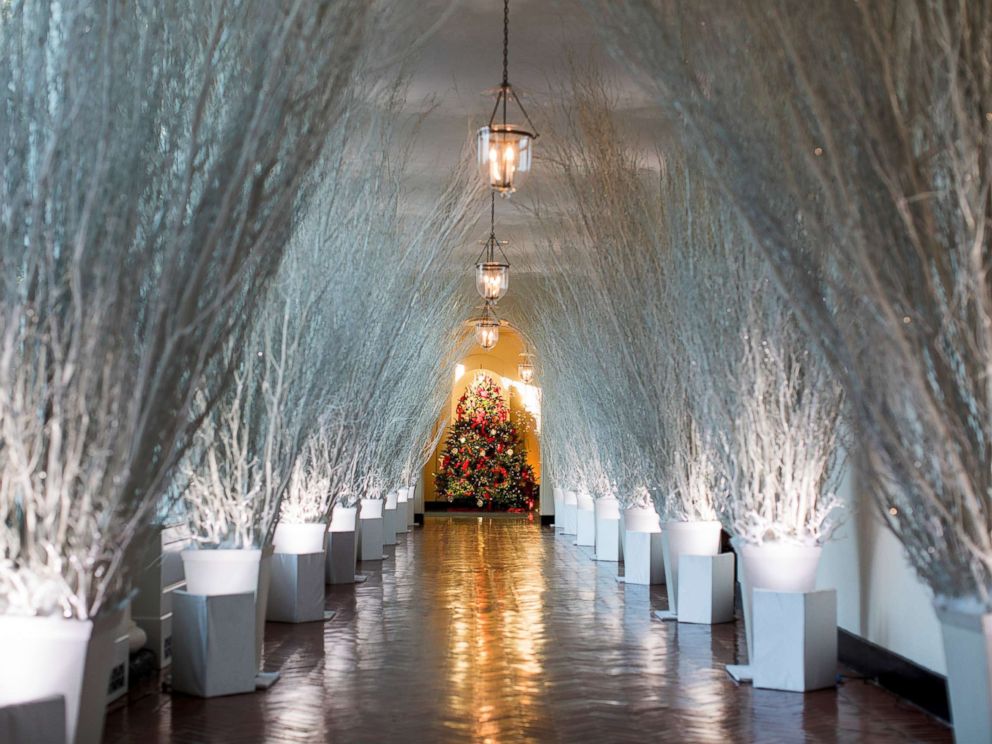 Now let's show this year's. Let's show the Christmas decorations. Can we show that for a minute?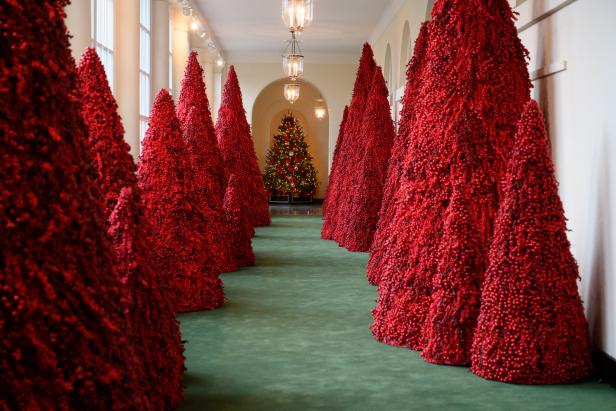 For the record, last year's decorations got compared to Stranger Things, this year I would say they're going for a Dexter vibe. Let's call this "Serial Killer Chic". Does blood set Melania's teeth on edge or does it help her control the chaos? I'm just surprised that they're not wrapped in plastic. You could also throw in a little American Horror Story as well.






NO!!!! We don't want blood red Christmas trees. We're decorating for Christmas here, not the Purge! I mean yeah it's obvious by now that the Trumps don't have any taste in anything! Especially when it comes to interior decorating. I mean what was that interior decorator thinking? And are you shocked at her reaction to the reaction to this abomination?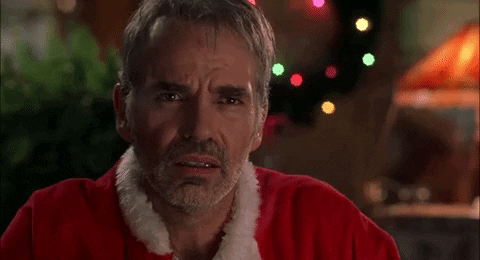 Oh come on! You work for the Trump administration, you knew the job was dangerous when you took it, and have you not seen the Trump's taste in interior decorating? Have you not seen Trump Tower?




I mean come on the only way you could fit more gold in there is if Trump were Goldmember and Goldfinger himself. Oh wait, he kind of is. But Melania is standing by her awful taste in decorating: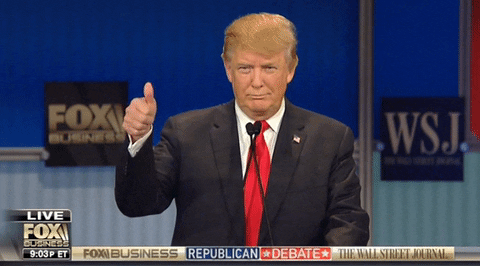 [div style="padding: 20px; background-color: #ffffff; border-radius: 10px; box-shadow: 0px 2px 4px 1px #aaa;"][div style="font-family: arial, helvetica; font-weight: bold; border-bottom: 1px dotted #999; padding-bottom: 8px;"]
[font size="8"]I Need A Drink

[br] [/font] [br]

Hey everyone, we've been doing this Top 10 thing for 3 years now and I really need a drink!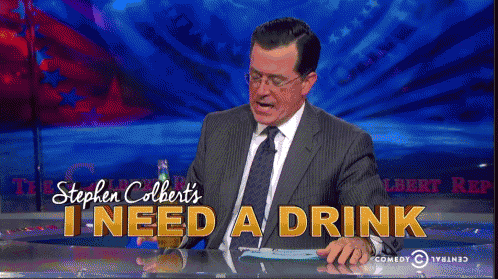 So of course you know the idea behind this is that we kick back, have a few drinks, get drunk, and talk about literally anything in the news as long as it doesn't relate to politics. What's the subject on the table this week you might ask? Well I love a good beef, and good beef, but really there's nothing more interesting than a feud between two people. You know kind of like Trump and fake news. But this beef concerns a rock star and a hip hop star clashing over stage design. So tell me bartender, what goes well with a roller coaster? Yeah why don't you just save me a step and feed me some vomit directly! In case you don't know what I'm talking about – former Motley Crue drummer Tommy Lee and current roller coaster rider Travis Scott got into a bit of a beef over the design of their respective stages in the last week.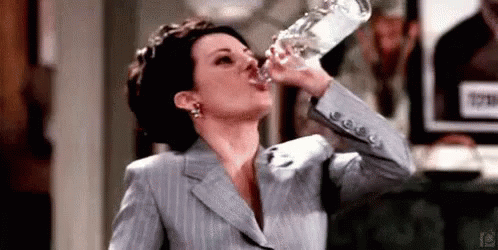 Ah yeah that's good! So if you're Tommy Lee, imitation is clearly *NOT* the most sincere form of flattery. Instead you're a rip off artist!!!! Go to hell!!! Well, Mr. Lee is determined to bring down Mr. Scott over one of the dumbest beefs of all time.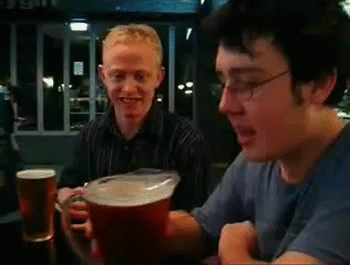 Yeah you know obviously the first step is to lawyer up because you know, you cant solve anything these days without obstructing the American legal system. Because, lawyers. Now what about when Tommy Lee was accusing Travis Barker of Blink 182 of ripping off his style? Ah, a little hole in your theory there, Mr. Lee!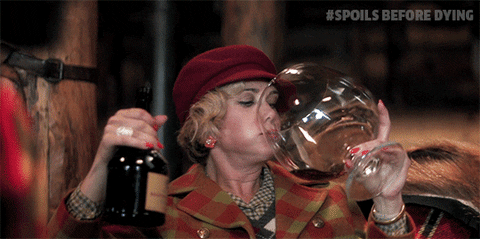 I don't think that wine glass is big enough! So it's pretty well established by now that Tommy Lee is a total psychopath. But we got to post Travis Barker's response because it's too damn good:


Link to tweet



So is imitation the most sincere form of flattery or is everyone who dares imitate the great Mr. Lee a rip off artist? Well that's where we will let you be the judge because the connection he's making is well, let's just file this one under Dave Chappelle's "When Keeping It Real Goes Wrong!".







[div style="padding: 20px; background-color: #ffffff; border-radius: 10px; box-shadow: 0px 2px 4px 1px #aaa;"][div style="font-family: arial, helvetica; font-weight: bold; border-bottom: 1px dotted #999; padding-bottom: 8px;"]

[font size="8"]Deep State Diaries Episode 22: The Central Intelligence Agency
[br] [/font] [br]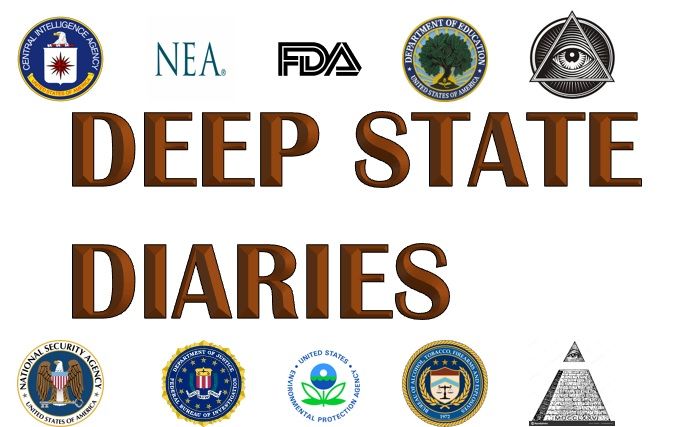 It's time for episode 22 of Deep State Diaries. Yes we're touring the 24 branches and services that make up the United States government. Everything from the FBI to the IRS to the Pentagon to the CIA to the DPW to the DVA to parks and recreation and all branches and services in between. Of course if you're here you probably already know more about our government and how it works than your average Fox News loving Trump supporter does. So that's what this segment is going to address. We are going to do a deep dive into all that makes the United States the United States. Because we here at the Top 10 love to educate as well as entertain. Because we care.

[font size="6"]The CiA[/font]



Now it's time to have some fun! We're getting into the meat of the United States intelligence – the Central Intelligence Agency. You might have heard of the CIA from such movie franchises as Jason Bourne, the Mission: Impossible movies, the TV shows Archer, 24 and Quantico, James Bond, I could go on and on. But what does the CIA really do? You know people like Alex Jones have these bizarre fantasies about what the CIA does, but what do they really do? In fact, what you may be surprised to learn is that spy work is actually more boring than it sounds. Or is it? Well the intelligence community is all over the horrifying torture and murder of Washington Post editor Jamal Khashoogi, and it's quite frankly an intelligence nightmare.





Yes there's a party in the CIA! Thanks Weird Al! but of course the feud between the CIA and the Trump administration about what really happened is, well, the stuff of pure insanity. Because that's what happens in 2018 is that there's some insane shit happening because we have a president who has somehow managed to redefine what the word "truth" is.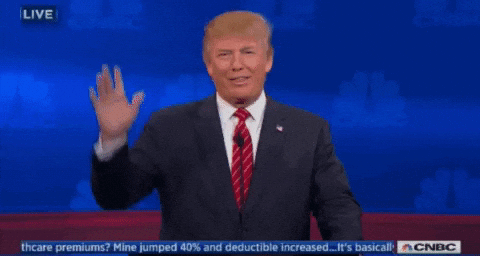 So is that thumbs up salute the new 2018 Nazi salute? Yeah probably. So the CIA as you can imagine is one gigantic bureaucracy. So what does the CIA do on a day to day basis? Well as you can imagine the word "investigate" is in their name so that's what they do!






And by the way in case you're wondering if CIA mind control is real – yes there is a bit of truth in the conspiracy theories. But contrary to what Alex Jones and Coast To Coast AM say, no, they're not using it on celebrities like Beyonce. Actually, they decided against using it. Or that's what they want you to think, or is it? We're not saying!





[font size="6"]Score Card [/font]

Overall importance: A
How Things Are Going: B+
Likely hood To Survive: B+

Overall: B+

[font size="6"]Next Week [/font]

For our big British special edition, we're going to cover a branch that's very unique to England – M:I-6 ! That's the intelligence agency that employs James Bond, don't you know?



[font size="8"]And Now This:[/font]
[font size="8"]
[/font]

I cannot wait to have this next guest on, one of my favorite bands of all time. Their latest album is called "Bad Witch", you can see them at the Hollywood Palladium starting Dec. 6th – Dec. 15th on their "Cold And Black And Infinite" tour. Playing their song "God Break Down The Door", give it up for the one, the only Nine Inch Nails!
https://media.pitchfork.com/photos/5b21342d57d25b55cad148ea/1:1/w_320/bad%20witch.jpg



Happy 3rd anniversary everybody! See you in London next week for our Big British Special! See you next week!


Credits

Host: Initech
Top 10 Conservative Idiots Recorded In Front Of Live Audience At: UCB Theater Franklin St, Hollywood, CA
Special Thanks To: UCB Theater Management
Holy Shit Gospel Choir: UCLA Gospel Choir, Westwood
Images: All images copyright belongs to respective copyright holders.
Videos: All videos copyright belongs to respective copyright holders
Articles: All article content copyright belongs to respective copyright holders
Writing: Top 10 Writing Department
Graphics: Top 10 Graphics Department
Research: Top 10 Research Department
Lighting & Stage Props: Top 10 Lighting Department
Legal: Top 10 Legal Department
Advertising: Top 10 Advertising Department
HR: Top 10 Human Resources Department
Initech's Wardrobe Provided By: JAB Inc.
Wheel Of Corruption By: Studio 1 Stage Props, Burbank, CA
Nine Inch Nails Appear Courtesy Of: Interscope / Nothing Records
Management: Initech Productions, CCC Management
Follow The Top 10 On Twitter at: @10Idiots
Questions? Comments? Complaints? Hate mail? E-mail The Top 10 at: Top10ConIdiots@gmail.com



Initech Productions: Yes, We Got The Memo


3 replies, 561 views
Replies to this discussion thread
| | | | |
| --- | --- | --- | --- |
| 3 replies | Author | Time | Post |
| Top 10 Conservative Idiots #5-22: The Art Of The Squeal Edition (Original post) | Top 10 Idiots | Dec 2018 | OP |
| | dembotoz | Dec 2018 | #1 |
| | malaise | Dec 2018 | #2 |
| | DoBotherMe | Dec 2018 | #3 |
---
Response to Top 10 Idiots (Original post)
Wed Dec 5, 2018, 06:08 PM
dembotoz (15,073 posts)
1. k and r
---
Response to Top 10 Idiots (Original post)
Wed Dec 5, 2018, 06:11 PM
malaise (186,999 posts)
2. Still love this weekly OP but my iPad
Can't handle it. Will soon have my laptop back.
---
Response to Top 10 Idiots (Original post)
Wed Dec 5, 2018, 06:33 PM
DoBotherMe (2,094 posts)
3. knr