Wed Nov 21, 2018, 07:14 PM
Top 10 Idiots (206 posts)
Top 10 Conservative Idiots Best Of #6: Thanksgiving Edition
Last edited Mon Feb 4, 2019, 08:09 PM - Edit history (2)



From Idiots #5-8

Hey everybody! It's time for the WHEEL OF CORRUPTION! YAY!!!!!




Of course you know the rules by now – I spin the wheel and we have to talk about whatever it lands on. Of course if it lands on the guacamole option, you know that it costs $1.50 extra. So here's what is on the wheel this week:

- Guns
- Abortion
- Crime
- Poverty
- Sex
- Chance
- 5,000
- Infowars
- Nazis
- Go Directly To Jail
- Buy A Vowel
- The Trumper Games
- Lawsuits
- Whammy
- Donald Trump
- People Are Dumb
- 'Merica!
- How Is This Still A Thing?
- A Random Tweet
- 10,000
- Community Chest
- Talk Shows
- Clip Without Context
- Something Random In The News
- Fox News
- Top 10 Investigates
- Polls
- Chance
- Nukes
- Civility
- Intermission
- Deep State Diaries
- 15,000
- Bankrupt
- Morally Bankrupt
- Golf
- The GOP
- Butter Beer
- Community Chest
- Florida (Obviously)
- This Fucking Guy
- Beating A Dead Horse
- Holy Shit
- Guacamole ($1.50 Extra)
- Harry Potter
- T-Shirt Cannon
- ? (Mystery Item)
- I Need A Drink
- Lightning Round
- Bonus Spin

Let's get this going! Spin that shit! Come on no whammy no whammy no whammy no whammy no whammy stop! Clip without context!



Sure, go after the underground pedophiles, but what about the above ground ones, Mark? Like you know – those in your own party! If you're going to get serious about this, get fucking serious! Spin it again! And it lands on… sex! So we got to talk about it, it's the 800 pound gorilla in the room. It's of course the conspiracy theory known as Qanon. We've brought up Q before but this week it finally came out of the conspiracy theory closet and hit the mainstream media big time.






And yes if you do believe in the Qanon conspiracy theory, I have a bag of magic beans to sell you for $9.99, what do they do? They're magic! So here's a good question – how did the republicans get to be the party of batshit crazy, off the wall conspiracy theories?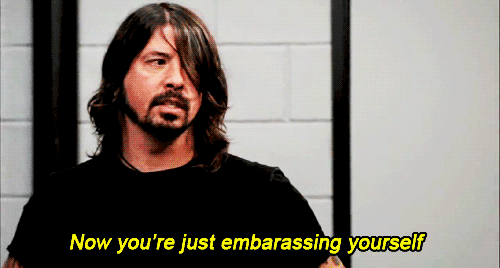 And you should always listen to Dave Grohl too, for he is wise in the ways of the world! But this might be my favorite story related to Qanon, and who better to explain a batshit crazy conspiracy theory than batshit crazy conspiracy theorists? I mean if you thought the previous people were too stupid to insult, I give you Liz Crokin:






That is a good point sir! I mean really you can't get much more stupid than that! And not only is it underground pedophiles, it's also satanic pedophiles too. I mean not unlike Kevin Spacey. Hey o!!!!!!!!!!!!! And by the way, you might be asking yourself "Who Is Q?". Well now we have a face – the pedo patrol has got right on the case! I give you… *drum roll* this guy!






[div style="padding: 20px; background-color: #ffffff; border-radius: 10px; box-shadow: 0px 2px 4px 1px #aaa;"][div style="font-family: arial, helvetica; font-weight: bold; border-bottom: 1px dotted #999; padding-bottom: 8px;"]
[font size="8"]Dennis Rodman

[br] [/font] [br]
From Idiots #5-6

OK so you're Dennis Rodman and you and everyone's favorite, loveable mass murdering dictator Kim Jong Un are like this, and he finally gives you that +1 invite that you've been clamoring for, for many years now, who do you bring along? Well, Mr. Rodman has one person in particular that he'd like to bring along on his next diplomatic mission.






I'm not sure if I should be thrilled that Dennis and Kanye are having a bromance, or if I can't wait for the movie Dennis & Kanye Go To Pyongyang Palace? Thank you Kansas City! But there's more to this three-way bromance and it doesn't involve Kim Jong Un.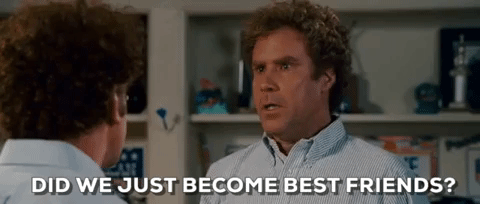 Wait, whoa whoa whoa. Back up! Beep beep! Didn't Kanye recently come out as a hardcore Trump supporter (see Top 10 #4-16 )a few months ago? What was he doing at the March For Our Lives? This is something that Trump supporters wouldn't touch with a 10 foot pole. Come on, Kanye, if you're going to be overtly political, at least be consistent with your beliefs! So Mr. Rodman's politics haven't exactly won him a lot of fans lately.





No I'm pretty sure they're booing you. But here's the other weird thing – so Rodman wants to bring everyone's favorite fun loving dictator to the US – to watch a Knicks game of all things!








[div style="padding: 20px; background-color: #ffffff; border-radius: 10px; box-shadow: 0px 2px 4px 1px #aaa;"][div style="font-family: arial, helvetica; font-weight: bold; border-bottom: 1px dotted #999; padding-bottom: 8px;"]
[font size="8"]Surefire Intelligence

[br] [/font] [br] '

From: [link: | Idiots #5-19]

Unless you've been living under a rock, you know that there was a plot by two rabid Trump fans – Jacob Wohl and Jack Berkman – to take down Robert Mueller. And it involved using the "#MeToo" movement as a weapon. Well, it turned out to be quite the colossal fail. Which is a huge step up from the epic fail – and the more you dig into this story the weirder it gets. And I mean that's an understatement. This story was MADE for the Top 10. Let's dig into it.





To which I'm sure that even Hans Landa right now is going WTF! So let's break it down. It's almost like a Wes Anderson movie. Yeah can we get some music? And I need a guy who kind of sounds like Alec Baldwin. So they've got quirky characters, a two tone color scheme, and a plot that went horribly, horribly wrong. 20 year old stock broker wunderkind Jacob Wohl – who got banned from the practice due to shady business dealings, ran an equally shady "intelligence firm" out of his mom's basement and ran offices he didn't have using employees he didn't hire. Sounds legit. In the grand scheme of Trump fans I'm not sure who the bigger buffoon is - Jacob Wohl and Surefire Intelligence or Alex Jones?


Link to tweet



No, it's definitely Alex Jones. At least it's a step up from yelling at a pile of poop! But really not that big of a step. But Wohl definitely stepped in some shit. What else could go wrong?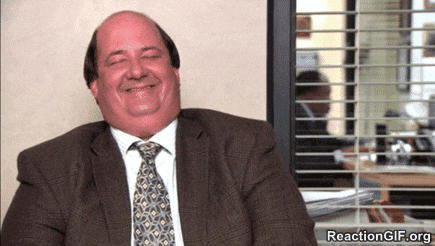 They gave a press conference with their fly down! Holy fucking god, even the best comedy writers in the world couldn't make this stuff up! So for the movie I'm thinking that Taron Egerton would be great for Wohl, and maybe Jonah Hill for Berkman. Call me, casting directors! So how did they get caught? Well, it turns out that they used a picture of actor Christoph Waltz for one of their employees. It gets better and better!





You tell 'em, Master Yoda! Really, if you're setting up a sting operation, maybe don't use your real name or e-mail address? I'm just speculating! But really this is just a colossal fail on every level. And in case you're wondering just how shady Surefire Intelligence is, just take a look at what they did to this woman who was looking for her stolen truck.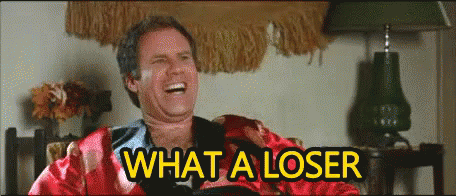 ?itemid=4222541


[div style="padding: 20px; background-color: #ffffff; border-radius: 10px; box-shadow: 0px 2px 4px 1px #aaa;"][div style="font-family: arial, helvetica; font-weight: bold; border-bottom: 1px dotted #999; padding-bottom: 8px;"]
[font size="8"]Donald Trump

[br] [/font] [br]

From: Idiots #5-12



So yeah if you woke up yesterday and turned on your phone and saw Twitter, you might have seen Mario Kart trending. You remember the game if you're a 90s kid like I am. It's the game where your goal was to drive as fast as possible to lap your opponent and if you didn't, just even screwing around on the game was fun. In fact here's a scene of the game being played.



Now here's where it gets disturbing. It of course involves Stormy Daniels and Trump, because, why wouldn't it? And Stormy makes a particularly disturbing revelation that makes us never want to play Mario Kart ever again.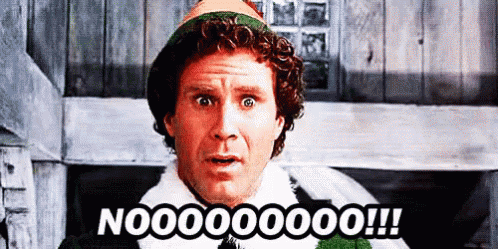 Yes, no indeed! But come on, Nintendo's lovable mascot doesn't deserve this! I mean what did Toad do to deserve that comparison? All he does is travel the Mushroom Kingdom and give you things. Come on, Stormy. Seriously, don't mess with the Toad Brigade!





Thanks Stormy, while we're all rooting for you to take down this horrible regime currently occupying the White House, you forever ruined one of our favorite video games. I can't even think about Mario now without picturing Toad looking like a penis. And I was playing Mario Odyssey last night. So if you're playing Mario Kart, who should you pick now that Toad has been ruined forever?





Yeah next time you play Mario Kart, choose Princess Peach before someone else does! After all, she floats in the air! Assuming that giant hoop skirt doesn't get in the way! But really this is one of those things that's better left where we don't want to know why it's trending. Excuse me, I need to go take a cold shower after reading this.






[div style="padding: 20px; background-color: #ffffff; border-radius: 10px; box-shadow: 0px 2px 4px 1px #aaa;"][div style="font-family: arial, helvetica; font-weight: bold; border-bottom: 1px dotted #999; padding-bottom: 8px;"]
[font size="8"]Top 10 Investigates: Elon Musk Vs Cave Rescuers

[br] [/font] [br]

From: Idiots #5-11

San Jose it's time to investigate beyond the headlines. This is Top 10 Investigates!



In 2018 we have had a lot of crazy incidents but none was more horrifying than when a group of children and adults were trapped in a cave in Thailand. While the group was rescued without incident, it drew people from all over the world who offered to help. Everyone from the US Marine Corps to the Tesla Motor Corporation offered to help rescue the trapped. Unfortunately it's the latter that is still causing problems over why his solution wasn't the chosen one, even though it could have spelled a potential disaster:






Yes this is 2018 here, Elon, this is when things like Pizzagate and Qanon have hit the spotlight and got child rape and pedophilia in the news. By calling this man a pedophile, you are downplaying the horrible nature of these crimes. But he won't shut up about this and in fact is doubling down: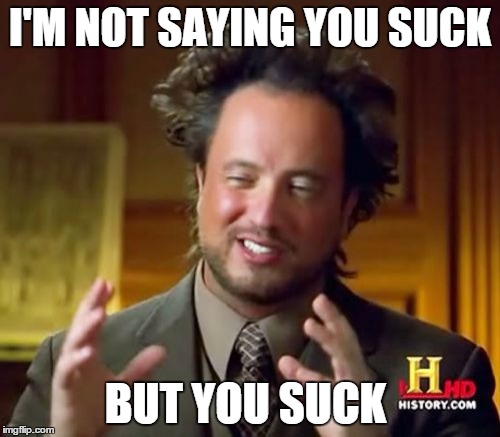 Yes, this whole story is a giant pile of suck. Does Elon *WANT* to get sued? And in case you are wondering what Elon Musk is smoking, well, he must be either smoking some really good shit, or some really horrible shit.





Apparently, he did want to get high, and he got high on the Joe Rogan show. Which means he must have been smoking something when he launched those attacks against Mr. Unsworth. By the way he must have been violating his own company's code of ethics, right?





So Elon might want to calm down after this latest string of incidents because not only is he costing Tesla money, he could forever jeopardize the future of Space X, and eventually any further space exploration:





There you have it, it's almost as if Mr. Musk wants to get sued for his insane antics. This has been it for Top 10 Investigates. Good day.




[div style="padding: 20px; background-color: #ffffff; border-radius: 10px; box-shadow: 0px 2px 4px 1px #aaa;"][div style="font-family: arial, helvetica; font-weight: bold; border-bottom: 1px dotted #999; padding-bottom: 8px;"]
[font size="8"]Holy Shit

[br] [/font] [br]

From: Idiots #5-14

Gather around, my fair brothers and sisters, it's time to take a seat in the pew and pass the collection plate! For the Holy Church of the Top 10 has convened and it's our weekly duty to remind you why the holiest among us are also the most full of: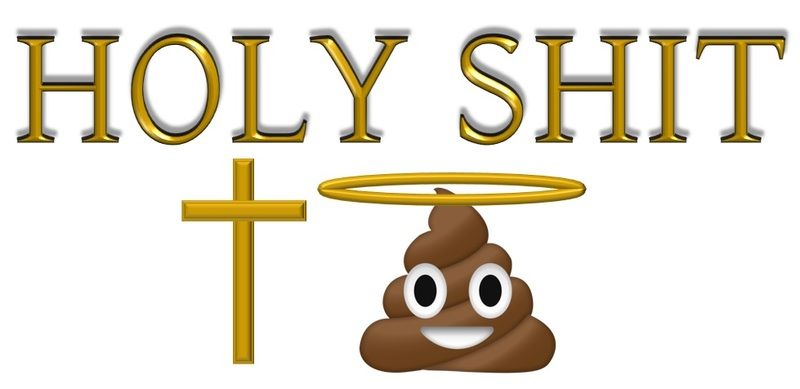 My friends, my fair congregation! Remember in that movie "The Dark Knight" when Batman only had one rule and that he would never break it for anybody? Well tonight I am actually going to break my one rule. And that rule is that I never mention the unholy, ungodly Dark One by name in my church! But when there's a movie being made about unforeseen prophecies surrounding the Dark One, as told by a crackpot, I feel that I must break character!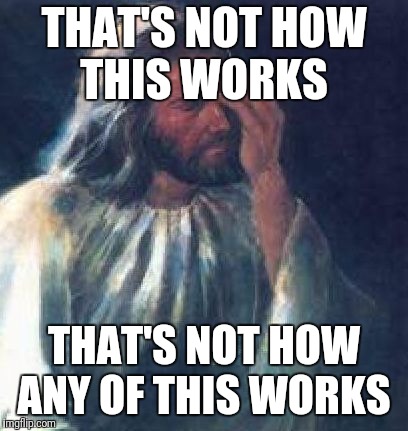 No, Rick, your end goal is to preach to the choir of supporters of the unholy dark one that their batshit crazy theories are justified! And that Dark One's name? Donald J. Trump. There, I said it! And you know this movie is a direct violation of IRS tax exempt rules. And also apparently it violates Facebook advertising policies!






Because nothing is worse than a bunch of falsehood nonsense told by a crackpot is there? And you guys are mad when you violated Facebook's rules are you? Well, you have nobody to blame but yourself, for the good LAWRD sayeth "man must not blame others for his own musings." Yes it says so in my good book here. So was this election GAWD's plan? Or was it not???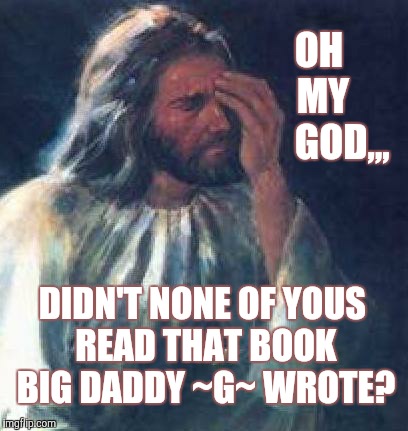 Now I do love that one! So is GAWD just getting started? Or do we need to remind you of the kind of crackpot that Mark Taylor is? And yes, he is a crackpot ladies and gentlemen of my fair congregation, because this is the kind of nonsense you can expect from Mr. Taylor!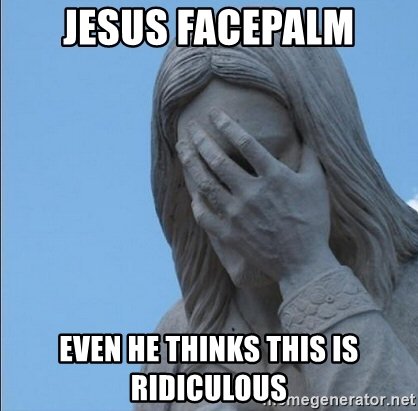 Really? This bullshit is still a thing? That's why you are going to get your asses handed to you in November, and yes, I realized I just violated the IRS rules there! But then again, so did Liberty University, and they should pay dearly for this! But then again, Mark also claims that GAWD confirmed his SCOTUS prophecy with a train horn. Can you spell "crackpot"?






Yes, Mark, even JAYSUS thinks you're doing it wrong!! For your crackpot theories about the Dark One are just that – crackpot theories! There you go, mass has ended, may you go in peace! That's it this week for: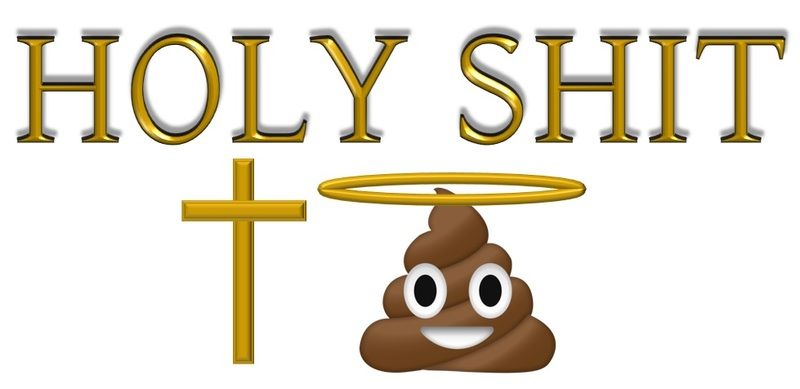 [div style="padding: 20px; background-color: #ffffff; border-radius: 10px; box-shadow: 0px 2px 4px 1px #aaa;"][div style="font-family: arial, helvetica; font-weight: bold; border-bottom: 1px dotted #999; padding-bottom: 8px;"]
[font size="8"]Explaining Jokes To Idiots: Sexy Handmaid's Tale

[br] [/font] [br]

From: Idiots #5-13

Let's spin it to win it shall we? And It lands on… wait for it… Clip without context!



Damn that freedom! Damn your so called constitution with their laws and checks and balances. Damn it to hell, I say! Spin it again! And it's time for Explaining Jokes To Idiots!




Yes it's the segment where we in the comedy profession have to explain jokes to idiots that they missed, because they're idiots. Case in point: Halloween is a time for humor and practical jokes. And of course for hot women to make any Halloween costume look hot. Yes it's the time of year when we take a look at Halloween costumes, mainly women's, and we ask ourselves "is it really necessary to have the sexy (insert costume here)?". The answer always is yes, but this year one costume in particular seems to be drawing the ire of the PC police.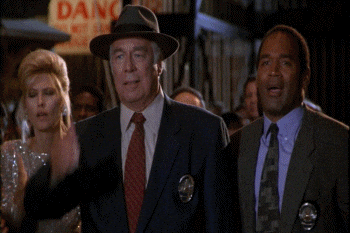 So here's the thing – does this encapsulate the Handmaids' Tale or does it miss the point of the series entirely? Everyone knows that the key to comedy is timing, and this was extremely well timed with everyone making references to the novel and series during the SCOTUS debates. But this is proof that you can make anything sexy! Like the New York Times anonymous op ed!






OK maybe you can't make that sexy. But come on it's not like we're living in Saudi Arabia, where the sexiest thing they can show is bare toenails, and I'm sure there's a fetish website for that. Hey, I know what time I live in! Let sexy costumes be sexy costumes! I would like to think we're all adults here but then again I'm reminded of who our president is. Thank you audience! And this is also not the first extremely poor taste Halloween costume that Yandy has put out.






Sure you do Herbert. See, Yandy isn't out to care about whatever cause you have, even though their executives have admitted that yes, some of their costumes are in extremely poor taste. They're just like any corporation out to make the most profit they can doing what they do best. But that's the whole point of Halloween! And the more horrible taste you have, the more likely you are to win that $500 costume contest! Which is why I'm inviting Yandy to sponsor my big Halloween costume bash in Nashville on October 31st at Zanies'. Tickets still available and dress up is encouraged! So come on, Yandy! My contact information is at the very end of this thing! You know that you want to! Thank you audience, I'll take that! And besides if you really want to scare someone this year, I've got the perfect costume for you!







[div style="padding: 20px; background-color: #ffffff; border-radius: 10px; box-shadow: 0px 2px 4px 1px #aaa;"][div style="font-family: arial, helvetica; font-weight: bold; border-bottom: 1px dotted #999; padding-bottom: 8px;"]
[font size="8"]This Fucking Guy: Lance Wallnau & Rick Wiles

[br] [/font] [br]

From: Idiots #5-9

It's time for: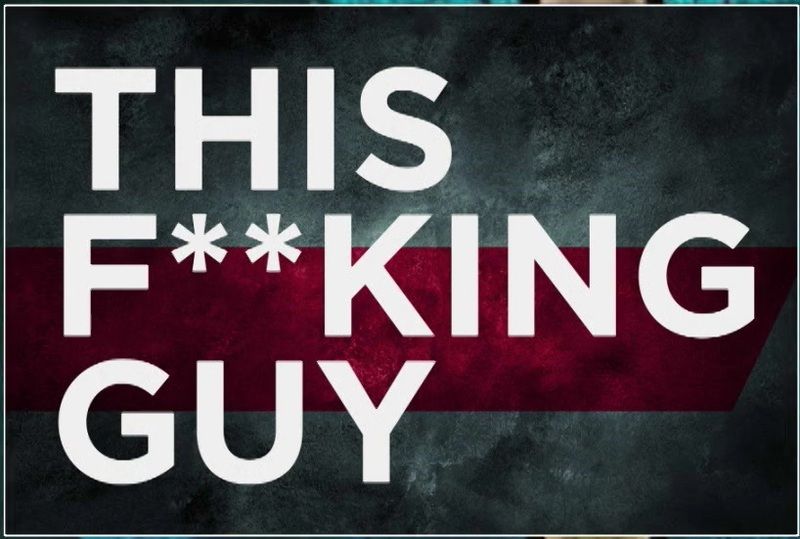 So ultra far right insane propaganda and conspiracy theories have been creeping up and popping up in literally every aspect of our lives now. That's just the culture we live in. But there's not one but two guys who are smoking the bad Covfefe 24 hours a day. I'll start with this fucking guy – Lance Wallnau. And this fucking guy is certifiably batshit crazy, he cooks up more insane right wing theories than Alex Jones ever would or could! Like here's a perfect example: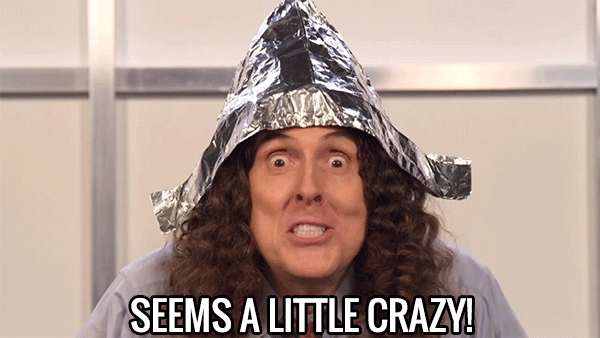 There you have it – he literally just compared Trump supporters to Jews in the holocaust. And hey when racist shitbags start getting executed in the streets, then you can have a reason to complain. Until then, shut the fuck up! Thank you Detroit! Lance is so off the wall batshit crazy that he actually thought that Unite The Right II – the neo Nazi rally in DC last week – was a false flag! Really? The Nazis were paid actors? So who's paying them? Oh wait, don't tell me! It was that dirty George Soros! I hear he has deep pockets. And his insurance benefits are pretty good too. As if fucking with people like Lance Wallnau wasn't enough, there's this fucking guy, Rick Wiles. Maybe Lance and Rick can cohost a show together – Batshit Crazy and Batshit Crazier! Oh wait, he doesn't like conspiracy theorists. Except when he is one.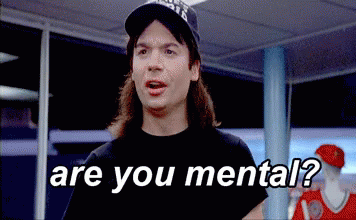 Yeah probably. So Rick Wiles is a conspiracy theorist who doesn't like conspiracy theorists. Is that the 2018 version of Dadaism? Just crazy against crazy? But apparently it's all a big lie according to Rick. It's all the deeeeeeeeeeeeeeeeeeeep state folks!



There you have it, that's Lance Wallnau and Rick Wiles. This week's: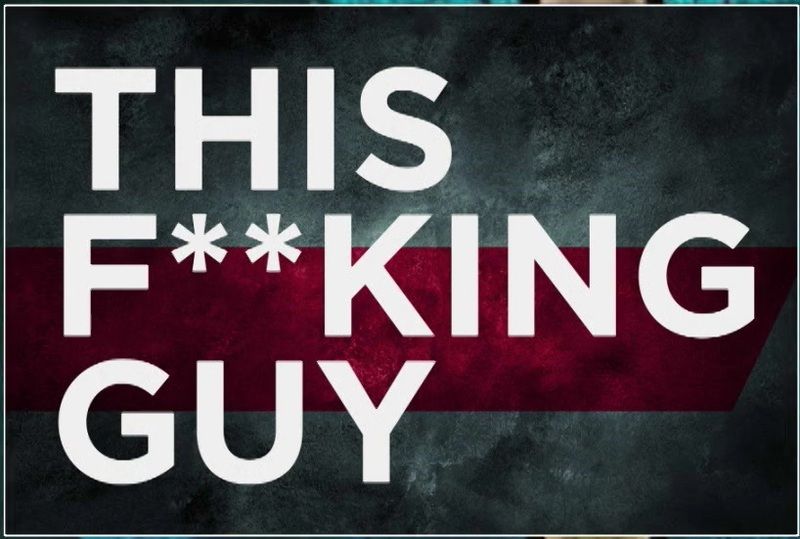 [div style="padding: 20px; background-color: #ffffff; border-radius: 10px; box-shadow: 0px 2px 4px 1px #aaa;"][div style="font-family: arial, helvetica; font-weight: bold; border-bottom: 1px dotted #999; padding-bottom: 8px;"]
[font size="8"]I Need A Drink

[br] [/font] [br]

From: Idiots #5-16

Hey Boston, I'm in one of the biggest drinking cities in America, I really need a drink!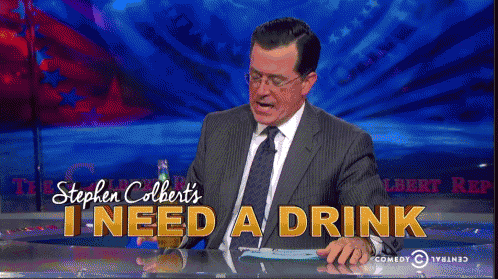 So of course you know the idea behind this segment is that we have a few drinks and talk about anything in the news as long as it doesn't relate to politics. But this week we're actually going to break our rule and talk about something in politics. While I generally don't mix booze and politics I do mix booze and fails. So tell me bartender, what goes well with a story about Kanye? Really? There's a beer called "Stable Genius"? Why didn't I think of that? Ah I'll just have my usual Jack Daniels mixed with Jack Daniels. So I'm sure by now you heard that Kanye West was meeting with Trump last week and somebody may have discovered that his passcode is 000000. Even Saturday Night Live made fun of it:



Excuse me a minute… Yeah that happened. So there's of course more to this story than you might think: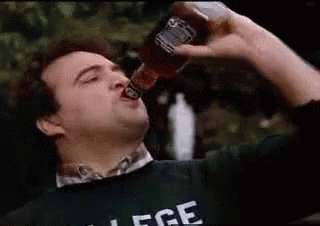 Come on, Kanye! You've got an iPhone X! You can unlock the phone with your face, and the fact that Kanye doesn't do that already to me is beyond baffling. You know that Kim somewhere has her phone setup to unlock by selfie. Of course it's a bad idea to use 000000. You might as well have a sign on your back that says "hack me"!






Come on Kanye, you're one of the most famous people in the world. Like I said you might as well invite people to hack you. I'm sure Trump somewhere is going "Come on, my iPhone passcode is 123456, no one can hack me!". Of course you can. In fact it's probably illegal.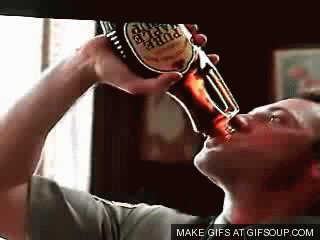 Does anyone get the irony of this? The guy who travels with a 50 person entourage for security purposes obviously doesn't give a shit about cyber security! So go on, if someone is dumb enough to give their passcode is 000000, don't be surprised when you get hacked! And I guess Kim isn't too concerned either!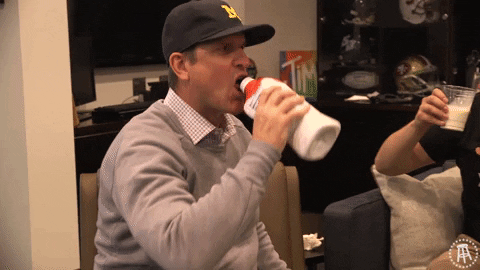 [div style="padding: 20px; background-color: #ffffff; border-radius: 10px; box-shadow: 0px 2px 4px 1px #aaa;"][div style="font-family: arial, helvetica; font-weight: bold; border-bottom: 1px dotted #999; padding-bottom: 8px;"]
[font size="8"]Deep State Diaries Episode 10: The DMV

[br] [/font] [br]

From: Idiots #5-10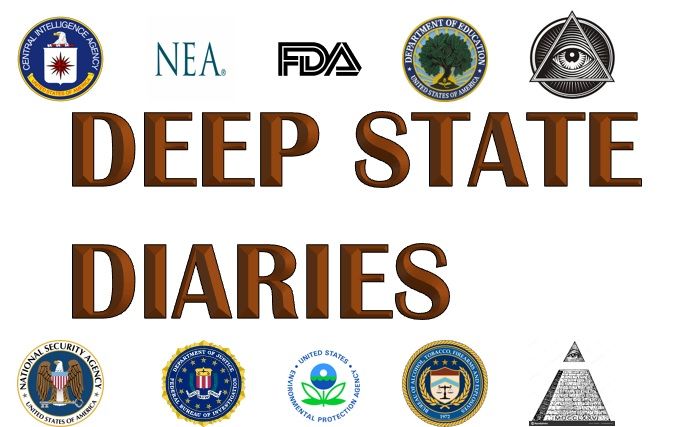 It's time for episode 10 of Deep State Diaries. Yes we're touring the 24 branches and services that make up the United States government. Everything from the FBI to the IRS to the Pentagon to the CIA to the DPW to the DVA to parks and recreation and all branches and services in between. Of course if you're here you probably already know more about our government and how it works than your average Fox News loving Trump supporter does. So that's what this segment is going to address. We are going to do a deep dive into all that makes the United States the United States. Because we here at the Top 10 love to educate as well as entertain. Because we care.

[font size="6"]The Department Of Motor Vehicles[/font]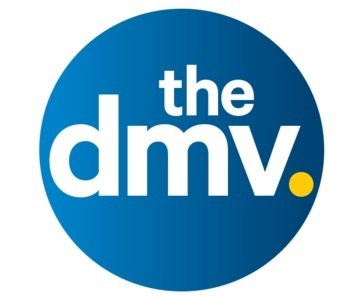 Our next foray into the Deep State centers around the one branch of the government everyone loves to hate because it's such a bureaucracy. That's the Department of Motor Vehicles. The DMV's overall attention to bureaucratic tendencies has become a running joke on TV shows including the Simpsons and Futurama – which took the DMV's concept to new heights with the Central Bureaucracy. So why does this organization get such a bad rap? Why do people hate it so much? Well there's plenty of reasons for that, and none of them are really good. Especially if you're trying to get a new license, and there happens to be some janky computer software installed.






So that's just one state! Maybe it's a department glitch? Maybe it's a network glitch? Maybe it's something with the system? Well no, try all of the above! The DMV is one of the jankier operations in our government and it definitely needs some improvement.





Now here's the real reason that people hate the DMV – the lines. Which is absolutely fucking ironic when you think about it since we live in an era where people will wait *DAYS* in line for expensive shit like phones and shoes, but they can't be bothered to wait 2 hours in line to get their fucking drivers' license renewed! Thank you Minneapolis!





Well at least they gave Otto a shot. But really this just dumbfounds me. People will travel so they don't have to wait in line, but will gladly give up days to get a new iPhone! The hypocrisy is completely mind boggling! In fact there's literally people who will wait in line for you! Just…. Ahhh!!!!!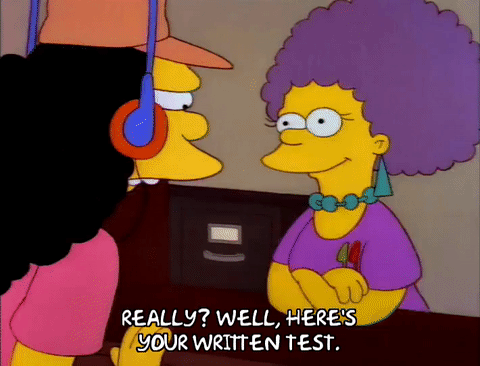 But there's currently no plans to implement a fast lane at the DMV yet. So don't go thinking that your time waiting in line is going to be cut short. That's wishful thinking. There won't be a VIP or early entry line at least any time soon.





[font size="6"]Score Card [/font]

Overall importance: A
How Things Are Going: D-
Likely hood To Survive: B+

Overall: C-

[font size="6"]Next Week [/font]

Get out your paint brushes, polish your musical instruments, and get your scripts ready as we are going to check out the National Endowment For The Arts!




[font size="8"]And Now This:[/font]
[font size="8"]AWOLNATIONl[/font]

Ladies and gentlemen, my next guest is an awesome band from Los Angeles. They have a great new album out called "Here Come The Runts" and you can see them at the Red Sun Festival in Redding, CA September29th and the Voodoo Music & Arts Festival in New Orleans on October 26th – 29th. Playing their song called "Passion", give it up for AWOLNATION!





Happy Thanksgiving! The Top 10 will return next week with a brand new edition live from Tempe! See you next week!


Credits

Host: Initech
Top 10 Conservative Idiots Recorded In Front Of Live Audience At: Alamo Drafthouse, Kansas City, KS
Special Thanks To: Alamo Drafthouse Management
Top 10 Gospel Choir: Our Church Of The Nazarene Choir, Shawnee, KS
Images: All images copyright belongs to respective copyright holders.
Videos: All videos copyright belongs to respective copyright holders
Articles: All article content copyright belongs to respective copyright holders
Writing: Top 10 Writing Department
Graphics: Top 10 Graphics Department
Research: Top 10 Research Department
Lighting & Stage Props: Top 10 Lighting Department
Legal: Top 10 Legal Department
Advertising: Top 10 Advertising Department
HR: Top 10 Human Resources Department
Initech's Wardrobe Provided By: JAB Inc.
Wheel Of Corruption By: Studio 1 Stage Props, Burbank, CA
AWOLNTION appear courtesy of: Red Bull Records
Management: Initech Productions, CCC Management
Follow The Top 10 On Twitter at: @10Idiots
Questions? Comments? Complaints? Hate mail? E-mail The Top 10 at: Top10ConIdiots@gmail.com



Initech Productions: Yes, We Got The Memo


5 replies, 1444 views
Replies to this discussion thread
| | | | |
| --- | --- | --- | --- |
| 5 replies | Author | Time | Post |
| Top 10 Conservative Idiots Best Of #6: Thanksgiving Edition (Original post) | Top 10 Idiots | Nov 2018 | OP |
| | JohnnyRingo | Nov 2018 | #1 |
| | Top 10 Idiots | Nov 2018 | #4 |
| | flying rabbit | Nov 2018 | #2 |
| | dembotoz | Nov 2018 | #3 |
| | Scurrilous | Nov 2018 | #5 |
---
Response to Top 10 Idiots (Original post)
Wed Nov 21, 2018, 07:32 PM
JohnnyRingo (13,789 posts)
1. Excellent!
With so many conservative idiots, it's hard to boil it down to just ten.

Thanx for posting.
---
Response to JohnnyRingo (Reply #1)
Thu Nov 22, 2018, 12:13 AM
Top 10 Idiots (206 posts)
4. And this is a best of!
That's why these are so long every week - it's impossible to boil it down to just 10 and keep it short!
---
Response to Top 10 Idiots (Original post)
Wed Nov 21, 2018, 08:44 PM
flying rabbit (3,294 posts)
2. K&R nt
---
Response to Top 10 Idiots (Original post)
Wed Nov 21, 2018, 10:12 PM
dembotoz (15,073 posts)
3. Kick
---
Response to Top 10 Idiots (Original post)
Thu Nov 22, 2018, 01:24 AM
Scurrilous (36,361 posts)
5. K&R