Wed Nov 21, 2018, 02:36 PM
Achilleaze (15,543 posts)
"Champagne wishes & caviar kisses for Thanksgiving" - Dodgy Donny (R)
"Let me be more precise: that's fabulous, world-best wishes & kisses for me, doodley squat for everyone else. Heh, heh. Specifically, two bigly scoops of russian caviar for me and my billionaire republican homies, bupkiss for you hard-working prole suckers. We republican elites will be luxuriating this holiday at our glorious seaside mansion. The very best part, we pay for it with your tax dollars. Ha Ha. The good life, we republicans call it.

"As as for the US troops I have needlessly ordered to the border and pointlessly jerked away from their families this Thanksgiving so that they can be forced to posture and preen for me, I've got a special message: Tuff it out, suckers. I'm the Supreme republican Draft-Dodger-in-Chief, and I get to rub that fugly fact your faces this holiday. Ha ha. Ironic, ain't it?" - Dodgy Donny (R)


2 replies, 733 views
Replies to this discussion thread
| | | | |
| --- | --- | --- | --- |
| 2 replies | Author | Time | Post |
| "Champagne wishes & caviar kisses for Thanksgiving" - Dodgy Donny (R) (Original post) | Achilleaze | Nov 2018 | OP |
| | Achilleaze | Nov 2018 | #1 |
| | Achilleaze | Nov 2018 | #2 |
---
Response to Achilleaze (Original post)
Wed Nov 21, 2018, 05:17 PM
Achilleaze (15,543 posts)
1. Meanwhile, America's soldiers are kept from their families
having been ordered to stand around at the border and pretend the poor hungry, children, mothers, and fathers are an army.
republicans cower in fear that they might be obligated to show a sliver of real Christian mercy, compassion, and love -- and instead celebrate their ignoble spiritual leader, who is greedily sucking up buckets of caviar at taxpayer expense.
republican "values" are an abomination. I'm just sayin...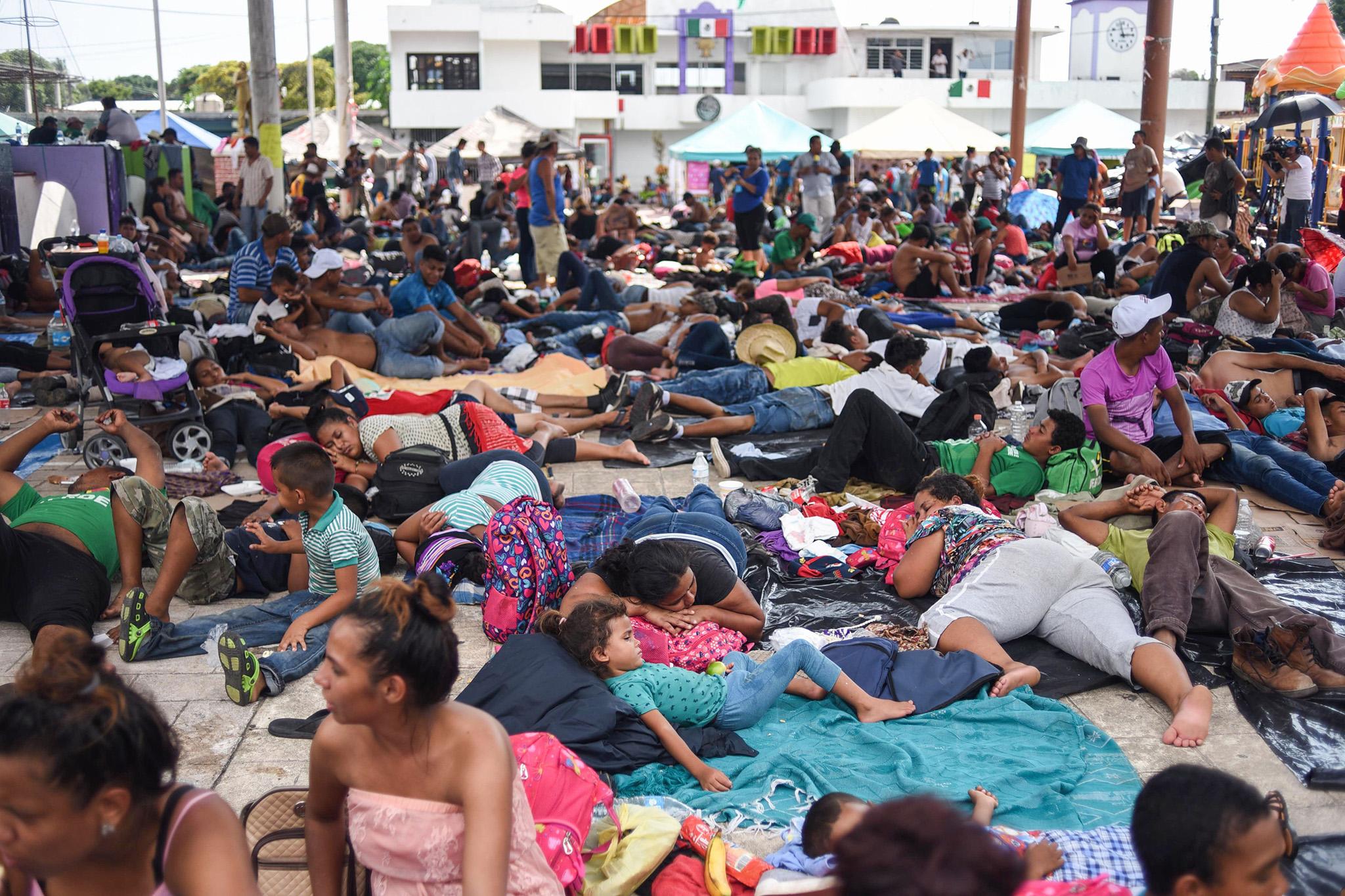 ---
Response to Achilleaze (Original post)
Thu Nov 22, 2018, 10:12 AM
Achilleaze (15,543 posts)
2. Tuff News: not enough KGOP caviar for the troops on the border
But on the bright side, the republican Draft-Dodger has promised to phone the troops a Fake Kiss, after he engorges himself with Two Scoops of delicious, luxurious, most-excellent, and exceedingly expensive and decadent caviar. Tuff republican sucker noogies for everyone else.