Thu Jul 12, 2018, 05:52 PM
Initech (72,526 posts)
Rep. Jefferies Blasts 'Kangaroo Court' Strzok Hearing: Not Worthy of an Ace Ventura Investigation
Adding to mounting backlash from some lawmakers against criticism of Peter Strzok, Rep. Hakeem Jeffries (D-NY 8th District) railed against Thursday's hearing about the former FBI agent's work, saying it wasn't even worth the an investigation by fictional pet detective Ace Ventura.
"This investigation is a joke. It's a fraud," Jeffries said. "This hearing is a kangaroo court. It is a three-ring circus. It is not even meritorious of an investigation by Ace Ventura pet detective, let alone 75 members of the United States Congress."
Jeffries contended the hearing was nothing but a distraction tactic to divert attention from Special Counsel Robert Mueller's investigation into President Donald Trump's campaign, and possible collusion with Russia during the 2016 election.
"My colleagues in the cover up caucus don't like that criminal investigation and, therefore, they need to identify a villain," Jeffries said. "Mr. Strzok, tag, you're it."
https://www.mediaite.com/tv/rep-jefferies-blasts-kangaroo-court-strzok-hearing-not-even-worthy-of-an-ace-ventura-investigation/
BOOM!!!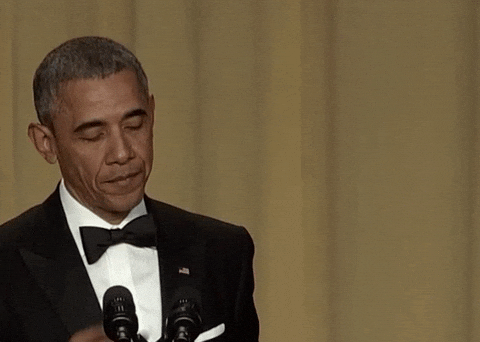 3 replies, 605 views
Replies to this discussion thread
| | | | |
| --- | --- | --- | --- |
| 3 replies | Author | Time | Post |
| Rep. Jefferies Blasts 'Kangaroo Court' Strzok Hearing: Not Worthy of an Ace Ventura Investigation (Original post) | Initech | Jul 2018 | OP |
| | DFW | Jul 2018 | #1 |
| | mwooldri | Jul 2018 | #2 |
| | tblue37 | Jul 2018 | #3 |
---
Response to Initech (Original post)
Thu Jul 12, 2018, 05:56 PM
DFW (30,876 posts)
1. The gloves have come off
The Republicans seem a little taken aback that our congresspeople are finally giving back almost as many knuckle sandwiches as they have eaten.

GOOD!!!!!!!!
---
Response to Initech (Original post)
Thu Jul 12, 2018, 06:04 PM
mwooldri (8,052 posts)
2. I wish I was Max, son of Fletcher Reede...
And I wish that all Republicans lose the ability to lie.

Sorry... Mentioning Ace Ventura reminded me of another character Jim Carrey played... The movie Liar Liar...

But yes it is a kangaroo court. Maybe the USA is a banana Republic?
---
Response to Initech (Original post)
Thu Jul 12, 2018, 06:10 PM
tblue37 (29,615 posts)
3. The cover-up caucus. That's a good one! nt