Thu Jul 5, 2018, 07:33 PM
LiberalArkie (10,973 posts)
The President Without a Party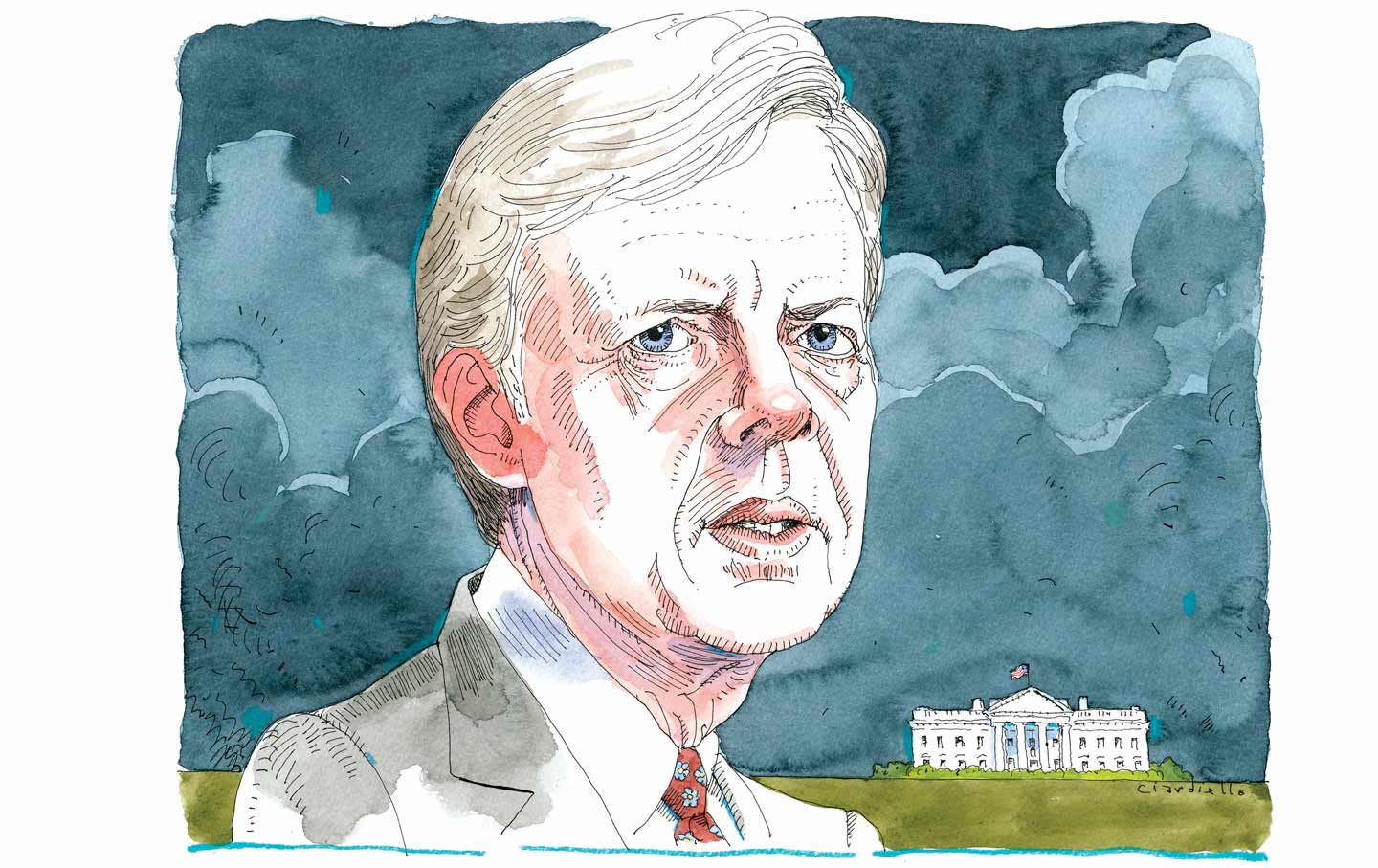 Jimmy Carter was surely one of the unluckiest presidents in US history. He took office in 1977 with an economy racked by stagflation and dependent on imported oil; a foreign policy humbled by the debacle of the Vietnam War; a Democratic Party split between Northern liberals and Southern conservatives; and a country in the grip of rampant cynicism on the question of whether the federal government was able to solve any serious problem at all. Outside the White House, Carter also faced a growing political right united around Ronald Reagan, the former governor of California, and eager to pounce on any missteps or signs of weakness.
Even a shrewd politician would have found it difficult to successfully navigate these obstacles to accomplish big things and get himself reelected. Carter had captured the 1976 nomination and defeated President Gerald Ford by appealing deftly to the country's post-Watergate disgust with Washington "insiders" (although he blew a huge lead in the polls and received barely half the popular vote). That year, neither major-party nominee raised much private money; each ran his campaign almost entirely on the funds provided by the millions of Americans who checked a donation box on their tax returns. What a world we have lost.
Once Carter moved into the White House, the erstwhile nuclear engineer and peanut producer proved to be an absolutely wretched politician. His campaign had promised "A government as good as its people," as enticingly hollow a specimen of soft populism as has ever been concocted. Yet he had no idea how to translate even that anodyne pledge into anything resembling an attractive set of policies or a governing coalition that would support and defend them.
Instead of a coherent strategy, Carter pursued a disparate set of projects, often with little popular backing, that he was sincerely convinced were necessary for the well-being of the nation and the world. Some of these were laudable, then and today. He granted amnesty to draft resisters and sought to conserve energy and protect wilderness areas. He promoted human rights and, despite resistance from conservative senators like Strom Thurmond and Jesse Helms, championed the treaties that would eventually turn over exclusive control of the Panama Canal to Panama. But other of his initiatives were either based on dubious logic—pursuing a balanced budget; deregulating the airline and trucking industries—or, in the case of the peace treaty between Egypt and Israel, did nothing to resolve the underlying issue at stake: the Israeli occupation of the West Bank and Gaza Strip. One also led to a globe-shaking fiasco: Carter's decision to stand by the shah of Iran, Mohammad Reza Pahlavi, after the Iranian Revolution erupted continues to roil our domestic politics and our relations with the Muslim world. And when young Iranian insurgents seized the diplomats and citizens at the US embassy in Tehran and held many of them hostage for 444 days, they handed Republicans a strong weapon with which to bash the incumbent president as soft and helpless.
More
https://www.thenation.com/article/president-without-party/
1 replies, 617 views
Replies to this discussion thread
| | | | |
| --- | --- | --- | --- |
| 1 replies | Author | Time | Post |
| The President Without a Party (Original post) | LiberalArkie | Jul 2018 | OP |
| | Upthevibe | Jul 2018 | #1 |
---
Response to LiberalArkie (Original post)
Thu Jul 5, 2018, 10:27 PM
Upthevibe (2,242 posts)
1. Thank you for this post.....
It was a very interesting and insightful read.....