Pete Brewton's book,
"George Bush, the CIA and the Mafia,"
is a must-own for those interested in the workings of the Bush Organized Crime Family. Written by a former Houston Post reporter, the book documents, literally, the way the Mafia, the CIA and those connected and related to George Poppy Bush looted more than 1,000 of the nation's Savings and Loans institutions — and pretty much got away with it, scot-free.
http://www.ringnebula.com/project-censored/1976-1992/19...
One way they did it was to get a person inside the S&Ls to make high-risk loans for imaginary project that would go no where. It could be a mega-mall construction project or a new high-rise condo. Collateral could be something as flimsy as a Xeroxed deed with the real owner's name "White-Out."
Then, before even one shovel of dirt gets turned, the loanee goes bankrupt and POOF go $6 million, say. Before it can be retrieved. . By then, the money was offshore and the bankruptee went on with his or her life as normal. The crooks behind them had additional, tax-free revenue. I kid you not, this happened in Pontiac, Michigan in 1989.
Like with other real journalists, writing about this stuff eventually cost Brewton his job. Heck, the original publisher dropped the book after getting "the call."
Brewton's book is a terribly difficult read, because of the complex nature of the conspiracies surrounding the S&Ls, money laundering, black ops, and Big Oil. It doesn't make an easy to follow, Hansel-and-Gretel-bread-crumbs-through-the-forest story.
Then again, complex is how things are on a detailed road map. Here's what I mean from a info available on-line:
Don't worry. The Bushes make out O.K.
With big wealth, comes big, eh, tastes...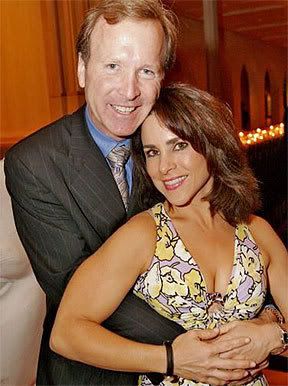 Neil Bush, for one, shined in the S&L business.
Money for war and who knows what else.
Looting the S&Ls. This is where Jack Abramoff's teachers were schooled.
George Herbert Willie Sutton Walker Bush
"It's where the money was. By the way, thanks for the rub."