Newly released US Government documents show that in 1976 the CIA was warned that a group of anti-Castro Cubans planned to destroy a Cuban passenger jet. No known warning was given the Cubans. No known effort was made to stop the bombing.
The Director of Central Intelligence at the time was George Herbert Walker Bush. The informant: Luis Posada Carriles.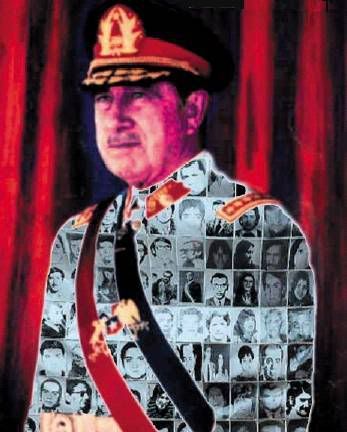 That's not the only terrorist act the CIA was warned about that Bush and Company ignored. There was the Letelier-Moffitt assassinations in Washington, D.C. itself.
The mastermind behind that crime was on the CIA payroll.
These are the actions of men who are not afraid of murder, mass-murder or warmongering.
The historical record shows they are even worse than what I can paint.
For those interested in how this all connects to current events:
Please remember: Kissinger's the BFEE meisterturd who advised Nixon to keep Vietnam going for an extra four years. In the end, the peace accord was basically what LBJ and the North had agreed to in 1968 -- an accord sabotaged by...Nixon's new friend, Henry Kissinger.
Kissinger is why Cheney yelled at Bob Woodward.
Cheney didn't want us to make the connection between Operation CONDOR and today's USA PATRIOT Torture and Disappearances Enabling Act.
Buzzflash tells us about Operation CONDOR Kissinger what may await America, if more people don't wake up and smell the tyranny.
If those in the CIA –
an agency headed by George Herbert Walker Bush at the time
– turned their heads and ignored terrorists' plans to blow up a civilian jetliner in 1976, who's to say they wouldn't do the same thing in 2001? The facts show these people have a lot of explaining to do.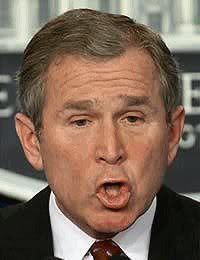 They think they can change the law and get away with torture, murder, illegal Iraq invasion and who knows what treasons we don't know about. Got news for you BushCo. It ain't gonna happen. People know. Thanks to DU and the rest of the global research community, we're on to your treasonous asses. The jig is up for the BFEE.