Tue Jul 17, 2012, 09:29 AM
The Doctor. (17,266 posts)
This Is Very Disturbing [View all]
I've been saying for a while that the PTB will 'allow' Obama' to have another term before the 'big' crash. When Mittens came up as their guy, I thought that "maybe they are trying to bang Obama out early because they are scared".

Holy SHIITE! I could not have been more wrong. Romney is a terrible candidate with an incompetent staff. I'm not sure if I'm happy about that yet.

Yes, undoubtedly, I want another 4 years of Obama rather than 2 months of RMoney. But it is frightening to see what is likely the most insidious and brilliant undermining of a Republican candidate by the PTB in order to keep a Democrat in the White House long enough to bolster the economy and give us a sense of certitude before the inevitable collapse.

Does Obama know what's happening?

Can he stop or even slow it?

Do any of you think I'm crazy?

I sure hope that's the case. But I've seen too much empirical evidence that demonstrates otherwise.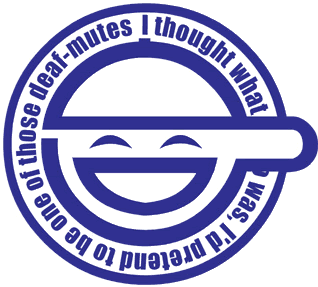 79 replies, 7352 views
Replies to this discussion thread
79 replies
Author
Time
Post

This Is Very Disturbing

[View all]

The Doctor.
Jul 2012
OP
get the red out
Jul 2012
#1
Sherman A1
Jul 2012
#76
hlthe2b
Jul 2012
#2
The Doctor.
Jul 2012
#13
hlthe2b
Jul 2012
#16
The Doctor.
Jul 2012
#17
TheWraith
Jul 2012
#26
The Doctor.
Jul 2012
#41
muriel_volestrangler
Jul 2012
#57
Doctor_J
Jul 2012
#28
The Doctor.
Jul 2012
#40
Iggy
Jul 2012
#65
The Doctor.
Jul 2012
#66
Iggy
Jul 2012
#67
RKP5637
Jul 2012
#31
patrice
Jul 2012
#39
BBGC
Jul 2012
#46
The Doctor.
Jul 2012
#50
Voice for Peace
Jul 2012
#53
Iggy
Jul 2012
#64
CreekDog
Jul 2012
#79
KurtNYC
Jul 2012
#3
GoCubsGo
Jul 2012
#8
KurtNYC
Jul 2012
#11
patrice
Jul 2012
#34
HopeHoops
Jul 2012
#10
bemildred
Jul 2012
#4
ClusterFreak
Jul 2012
#5
The Doctor.
Jul 2012
#18
ClusterFreak
Jul 2012
#22
The Doctor.
Jul 2012
#25
ClusterFreak
Jul 2012
#30
The Doctor.
Jul 2012
#37
ClusterFreak
Jul 2012
#47
The Doctor.
Jul 2012
#49
ClusterFreak
Jul 2012
#61
The Doctor.
Jul 2012
#62
ClusterFreak
Jul 2012
#72
The Doctor.
Jul 2012
#73
ClusterFreak
Jul 2012
#78
Bluenorthwest
Jul 2012
#6
The Doctor.
Jul 2012
#14
ClusterFreak
Jul 2012
#23
patrice
Jul 2012
#7
rusty fender
Jul 2012
#9
patrice
Jul 2012
#35
progressivebydesign
Jul 2012
#12
The Doctor.
Jul 2012
#15
Fredjust
Jul 2012
#19
The Doctor.
Jul 2012
#20
Fredjust
Jul 2012
#32
The Doctor.
Jul 2012
#38
Fredjust
Jul 2012
#43
qwlauren35
Jul 2012
#55
patrice
Jul 2012
#36
Bake
Jul 2012
#21
Doctor_J
Jul 2012
#24
The Doctor.
Jul 2012
#27
southernyankeebelle
Jul 2012
#29
The Doctor.
Jul 2012
#42
southernyankeebelle
Jul 2012
#48
phleshdef
Jul 2012
#69
The Doctor.
Jul 2012
#74
phleshdef
Jul 2012
#77
JNelson6563
Jul 2012
#33
The Doctor.
Jul 2012
#44
Jennicut
Jul 2012
#71
BBGC
Jul 2012
#45
lonestarnot
Jul 2012
#51
BootinUp
Jul 2012
#54
lonestarnot
Jul 2012
#52
muriel_volestrangler
Jul 2012
#56
chknltl
Jul 2012
#58
The Doctor.
Jul 2012
#63
chknltl
Jul 2012
#68
cbrer
Jul 2012
#59
cbrer
Jul 2012
#60
Terrillary
Jul 2012
#70
Jack Sprat
Jul 2012
#75