Thu Jun 14, 2012, 06:27 PM
Tansy_Gold (14,192 posts)
STOCK MARKET WATCH -- Friday, 15 June 2012 [View all]
Last edited Fri Jun 15, 2012, 01:58 PM - Edit history (1)
STOCK MARKET WATCH, Friday, 15 June 2012
SMW for 14 June 2012
AT THE CLOSING BELL ON 14 June 2012

Dow Jones 12,651.91 +155.53 (1.24%)
S&P 500 1,329.10 +14.22 (1.08%)
Nasdaq 2,836.33 +17.72 (0.63%)


10 Year 1.64% +0.03 (1.86%)
30 Year 2.74% +0.03 (1.11%)



---
Market Conditions During Trading Hours
Euro, Yen, Loonie, Silver and Gold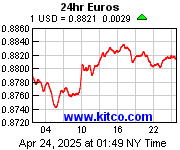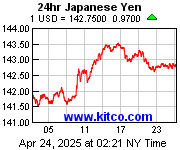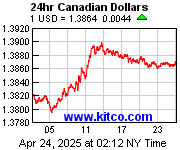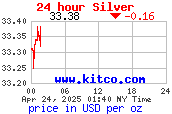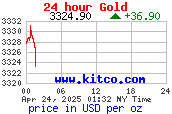 ---







Financial Sector Officials Convicted since 1/20/09 =
12
2/2/12 David Higgs and Salmaan Siddiqui, Credit Suisse, plead guilty to conspiracy involving valuation of MBS
3/6/12 Allen Stanford, former Caribbean billionaire and general schmuck, convicted on 13 of 14 counts in $2.2B Ponzi scheme, faces 20+ years in prison
6/14/12 Allen Stanford sentenced to 110 years without parole.
6/15/12 Rajat Gupta, former Goldman Sachs director, found guilty of insider trading. Could face a decade in prison when sentenced later this year.
---
---
This thread contains opinions and observations. Individuals may post their experiences, inferences and opinions on this thread. However, it should not be construed as advice. It is unethical (and probably illegal) for financial recommendations to be given here.
79 replies, 7278 views
Replies to this discussion thread
79 replies
Author
Time
Post

STOCK MARKET WATCH -- Friday, 15 June 2012

[View all]

Tansy_Gold
Jun 2012
OP
Demeter
Jun 2012
#1
tclambert
Jun 2012
#75
Demeter
Jun 2012
#76
Hugin
Jun 2012
#79
Demeter
Jun 2012
#2
Demeter
Jun 2012
#3
Demeter
Jun 2012
#6
Demeter
Jun 2012
#18
westerebus
Jun 2012
#31
Po_d Mainiac
Jun 2012
#34
westerebus
Jun 2012
#35
Po_d Mainiac
Jun 2012
#57
Demeter
Jun 2012
#4
Tansy_Gold
Jun 2012
#5
Fuddnik
Jun 2012
#12
Demeter
Jun 2012
#7
Demeter
Jun 2012
#8
Demeter
Jun 2012
#9
Demeter
Jun 2012
#10
westerebus
Jun 2012
#33
Fuddnik
Jun 2012
#11
Demeter
Jun 2012
#14
Fuddnik
Jun 2012
#19
Demeter
Jun 2012
#13
Demeter
Jun 2012
#15
Demeter
Jun 2012
#16
Demeter
Jun 2012
#17
Demeter
Jun 2012
#20
Demeter
Jun 2012
#21
Demeter
Jun 2012
#22
Po_d Mainiac
Jun 2012
#26
Demeter
Jun 2012
#30
Demeter
Jun 2012
#23
Demeter
Jun 2012
#24
Demeter
Jun 2012
#25
Demeter
Jun 2012
#27
Demeter
Jun 2012
#28
Po_d Mainiac
Jun 2012
#36
Demeter
Jun 2012
#29
Demeter
Jun 2012
#32
Po_d Mainiac
Jun 2012
#37
Demeter
Jun 2012
#38
Po_d Mainiac
Jun 2012
#51
Demeter
Jun 2012
#64
Tansy_Gold
Jun 2012
#70
Demeter
Jun 2012
#71
Tansy_Gold
Jun 2012
#72
xchrom
Jun 2012
#39
xchrom
Jun 2012
#40
xchrom
Jun 2012
#41
xchrom
Jun 2012
#42
Tansy_Gold
Jun 2012
#48
xchrom
Jun 2012
#43
Demeter
Jun 2012
#45
Ghost Dog
Jun 2012
#44
Demeter
Jun 2012
#46
Demeter
Jun 2012
#47
Demeter
Jun 2012
#49
Demeter
Jun 2012
#50
Tansy_Gold
Jun 2012
#59
westerebus
Jun 2012
#73
Demeter
Jun 2012
#74
westerebus
Jun 2012
#77
xchrom
Jun 2012
#52
Demeter
Jun 2012
#53
Tansy_Gold
Jun 2012
#56
Po_d Mainiac
Jun 2012
#58
Demeter
Jun 2012
#68
Demeter
Jun 2012
#65
xchrom
Jun 2012
#54
DemReadingDU
Jun 2012
#55
xchrom
Jun 2012
#60
xchrom
Jun 2012
#61
Roland99
Jun 2012
#62
Demeter
Jun 2012
#66
Roland99
Jun 2012
#63
Demeter
Jun 2012
#67
Eugene
Jun 2012
#69
kickysnana
Jun 2012
#78