Tue Mar 27, 2012, 06:44 PM
Ptah (25,877 posts)
Let's be careful out there! 3 bites already in Tucson in early rattler season [View all]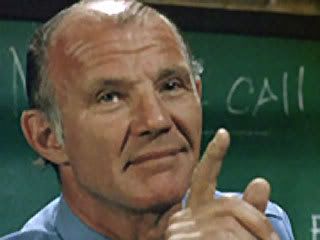 http://azstarnet.com/news/local/bites-already-in-tucson-in-early-rattler-season/article_c3d773e2-7844-11e1-be16-0019bb2963f4.html
Snake season is upon us — and the biting has begun.
"We've had reports of seven rattlesnake bites around the state already this year, and three
of those were in the Tucson area," said Keith Boesen, director of the Arizona Poison and Drug Information Center.
None of the bites was fatal.
"We usually say the snakebite season is from April to October," Boesen said. "This year —
especially with the temperatures being as nice as they are — we're starting to see some bites" in March.
And now you know the rest of the story.
24 replies, 2522 views
Replies to this discussion thread
24 replies
Author
Time
Post

Let's be careful out there! 3 bites already in Tucson in early rattler season

[View all]

Ptah
Mar 2012
OP
ProgressiveProfessor
Mar 2012
#1
Johnny Rico
Mar 2012
#2
ProgressiveProfessor
Mar 2012
#4
OffWithTheirHeads
Mar 2012
#7
ProgressiveProfessor
Mar 2012
#8
OffWithTheirHeads
Mar 2012
#10
ProgressiveProfessor
Mar 2012
#12
OffWithTheirHeads
Mar 2012
#14
OffWithTheirHeads
Mar 2012
#18
Ptah
Mar 2012
#3
ProgressiveProfessor
Mar 2012
#5
Ptah
Mar 2012
#6
mvccd1000
Mar 2012
#9
ProgressiveProfessor
Mar 2012
#11
mvccd1000
Mar 2012
#22
ProgressiveProfessor
Mar 2012
#24
OffWithTheirHeads
Mar 2012
#13
mvccd1000
Mar 2012
#23
Mosby
Mar 2012
#15
mvccd1000
Mar 2012
#16
Mosby
Mar 2012
#17
mvccd1000
Mar 2012
#19
Kali
Mar 2012
#20
mvccd1000
Mar 2012
#21