Reply #2
---
Response to alp227 (Original post)
Mon Jul 2, 2012, 03:21 PM
Ian David (69,036 posts)
2. Finding Amelia Earhart
Finding Amelia Earhart
Skeptoid #295
January 31, 2012
Podcast transcript |
Listen
|
Subscribe
Today we're going to point the skeptical eye at some of the rumors surrounding one of the twentieth century's great mysteries: The disappearance of pioneering woman aviator Amelia Earhart, when her airplane disappeared over the Pacific Ocean on her famous 1937 flight around the world. Conventional wisdom says that she simply ran out of fuel and ditched into the ocean, but stories have persisted for decades that she might have made it safely to an island, perhaps even survived for some time. Here are there, various artifacts have been found: A shoe, a zipper, a scrap of aluminum. There are even some crazy stories: that she made it back to the United States and lived out her life under an assumed name, or that she was captured by the Japanese and executed as a spy. Let's take a look to see if any of these alternate explanations can withstand scrutiny.
Amelia Earhart and her navigator, the highly experienced and esteemed Fred Noonan, were on the third-to-last leg of their circumnavigating flight in her Lockheed Electra 10E, a 1200 horsepower, state-of-the-art twin engine aircraft. They took off from Lae in Papua New Guinea on July 2, 1937, headed for a remote refueling stop in the South Pacific, a tiny island called Howland. From there they would continue to Honolulu for a final refueling before completing the journey in Oakland, California.
And as everyone knows, they never made it to Howland. A US Coast Guard cutter, the Itasca, was on station at Howland transmitting a radio direction-finding signal, and made sporadic voice contact. Most historians agree that a half-hour time zone difference disrupted both parties' attempts to establish two-way voice communication, and a photograph of the Electra taking off from Lae appears to show that a belly antenna (of unconfirmed purpose) may not have been in place. And to top it off, it turns out that Howland's position was misplaced on Earhart's chart by about five nautical miles, but which would still have kept it within visual range. Whatever role these problems may have played, if any, is unknown; but Earhart's final radio transmission to the Itasca said they were in the immediate vicinity of Howland. And ever since then, the best analysis is that they ran out of fuel, ditched in the Pacific Ocean, and perished.
But one group of historic aviation enthusiasts called TIGHAR (The International Group for Historic Aircraft Recovery) has been tirelessly promoting their hypothesis that Earhart and Noonan flew not to Howland, but by mistake to an island 650 km to the southeast, now called Nikumaroro but then called Gardner, where they crashed and survived for a time as castaways. TIGHAR's hypothesis and claimed discoveries saturate virtually all television and print reports of Earhart for the past decade, but these media outlets almost never mention that TIGHAR's is a fringe theory supported by poor evidence and that has almost no serious support from mainstream historians or archaeologists.
More:
http://skeptoid.com/episodes/4295
Flying with 'Amelia'
The critics haven't given the 2009 biopic Amelia many rave reviews. As for me, I should admit up front that I have a couple of biases: I am not only a lifetime admirer of Amelia Earhart—a genuine American heroine—but I am also a fan of the actress who becomes her in this overdue big-screen docudrama. (I spent a bit of quality time with the engaging Hilary Swank on the set of The Reaping , a failed movie loosely based on my work as a miracle investigator.)
Amelia is a movie critical thinkers can appreciate. Whereas some reviewers seem primarily interested in entertainment value (regarding "tedium" as something of a personal affront), it is refreshing to see a movie that avoids wild flights of fancy.
I am referring to proliferating "theories" about Earhart's disappearance in the Pacific, July 2, 1937. One claim was that her attempted around-the-world flight was actually cover for a spying mission on Japanese-occupied islands. Over the years, alleged eyewitnesses claimed to have been present at her imprisonment or execution, either in the islands or Japan; her grave and that of investigator Fred Noonan were rumored at a site on Tinian; and Amelia's briefcase was supposedly found in a safe on Saipan. Alas, the evidence has ranged from the unconfirmed to the bogus, including fake photos of Earhart in captivity.
Another outlandish claim held that Earhart survived the adventure and moved to New Jersey where she changed her name and remarried, becoming Irene Craigmile Bolam. Unfortunately, Mrs. Bolam could prove she was not the famously missing pilot, and she received an out-of-court settlement, as McGraw-Hill withdrew its 1970 book by Joe Klaas, Amelia Earhart Lives . (For more on such claims, see my Unsolved History: Investigating Mysteries of the Past , 2005, pp. 19–20. See also Jay Robert Nash, Among the Missing , 1978, pp. 210–227; Fred Goerner, The Search for Amelia Earhart , 1966; and Wikipedia , s.v. "Amelia Earhart.)
More:
http://www.centerforinquiry.net/blogs/entry/flying_with_amelia/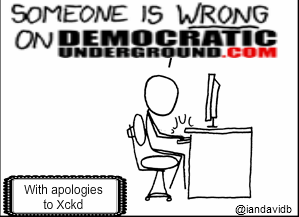 Replies to this discussion thread
| | | | |
| --- | --- | --- | --- |
| 2 replies | Author | Time | Post |
| | alp227 | Jul 2012 | OP |
| | proud2BlibKansan | Jul 2012 | #1 |
| Finding Amelia Earhart | Ian David | Jul 2012 | #2 |
Edit History
Please
login
to view edit histories.