Sat Jun 9, 2012, 06:26 AM
Are_grits_groceries (13,882 posts)
Random things I learned teaching. [View all]
Last edited Sat Jun 9, 2012, 06:27 AM - Edit history (1)
These are some small but telling actions that may help new teachers. (or not)
1-Never act like you know everything. You will get busted. If you are stumped, admit it and tell the students how to find the answer or tell them you will find out. Don't forget to find out because they will remember.
2-Be willing to say 'I'm sorry.' if you have truly done something that wrongs a student then apologize. It doesn't have to be a huge Busby Berkley production. Some teachers think that this is showing a weakness. I consider it essential in creating good relationships.
3-Learn the names of your students as fast as possible. I was able to call them out after one roll call. I substitute taught and knowing names was essential for survival. It really helps in any class and the kids think you possess magical powers. In addition, this is helpful in any class and aids class control.
4-Use basic manners. most kids will understand and follow suit. They set a foundation for the behavior you expect. Don't spend your time being the manners police though. Just set a good example.
5-If a student curses, there are several responses. Some teachers go to Defcon 1 immediately. Some ignore it. I hit a middle ground. I looked at the student and said 'Excuse me?' they knew how to translate these two words. They knew they meant that they had one chance to get out of any trouble by apologizing. 99% of them did.
6-If some method you are trying doesn't work, figure out a new process and dump the old one. Think through a new idea thoroughly. You don't want to change every week. Unfortunately, at times you will be stuck with edicts from the Gods of Education that are impractical. Modify them if you can. Know if those above you are jackasses and ready to put black marks by your name. There are some left who are reasonable.
7-Think about what rules you want to have and enforce them. I knew some teachers who had a page or two. I used as few as possible that would get the job done. If I had a page of rules, i would forget half of them.
7-Finally, if you value our life, never break up a fight involving 2 girls. I learned this the hard way. Breaking up any fight is not a good move. However, I have been able to use my voice to stop some and they were mostly boys.
I thought about why the girls fighting were off the hook. I think it's because by the time most of them have reached that level of action, they are beyond mad and beyond control. In addition, boys have some vague rules. They don't want to be called out or hair pulling. They will do it to survive, but it and some other actions are not at the top of the list. When girls fight, anything and every hing goes. Their imaginations create some strange situations. They always look like cartoon versions of Tasmanian Devils whirling around.
If you think this is sexist, it's a general observation over the years.
There are more but they escape me now. These weren't mentioned in any of the classes I took. I believe every teacher should substitute for a semester. That will give them valuable experience in class control. Many know their subjects, but if the kids are out of hand, that won't matter.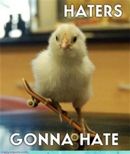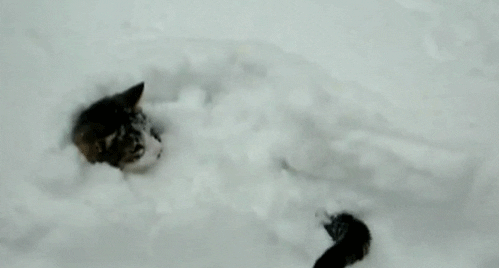 19 replies, 2077 views
Replies to this discussion thread
19 replies
Author
Time
Post

Random things I learned teaching.

[View all]

Are_grits_groceries
Jun 2012
OP
raccoon
Jun 2012
#1
Magoo48
Jun 2012
#2
Are_grits_groceries
Jun 2012
#3
Magoo48
Jun 2012
#6
annabanana
Jun 2012
#8
JNelson6563
Jun 2012
#4
Wounded Bear
Jun 2012
#5
uponit7771
Jun 2012
#7
mzteris
Jun 2012
#9
Phhhtttt
Jun 2012
#10
renate
Jun 2012
#17
Are_grits_groceries
Jun 2012
#19
Greybnk48
Jun 2012
#11
Odin2005
Jun 2012
#12
Are_grits_groceries
Jun 2012
#13
Odin2005
Jun 2012
#16
Are_grits_groceries
Jun 2012
#18
awoke_in_2003
Jun 2012
#14
Are_grits_groceries
Jun 2012
#15