Mon May 7, 2012, 05:24 PM
The Doctor. (17,266 posts)
I May be Going to Debtor's Prison [View all]
From Daily Kos:
I know they're supposed to be illegal, but society has found some ways around that. The bottom line here is that I may be going to prison not because I've done anything wrong or deliberately committed a crime, but because I've been poor and very, very unlucky... and I know I'm not the only one. I know what kind of scrutiny and harassment writing this may invite, but there is a terrible meme in the nation right now that must be dissected and expunged if we are to move more toward being a more fair and civilized society.

That meme is that 'poverty is a choice'.

After I explain, I know how easy it will be to tell me I 'could have made better choices'. Believe me, I know that. But the choices I made at the time were reasonable choices. Many people have made many of the same choices I have made and managed to do well by them. So the choices I made were reasonable, but things just didn't work out. In retrospect, I could have done things differently of course, but I did not have the luxury of foresight at the time.

<...>

My misfortune created gaps in payments and the debt accrued. The last blow, however, was by far the most heartbreaking and among so many other unfortunate coincidences, it bore the worst possible timing.

<...>

I can hardly describe the angst, agony, and sickness I feel at being told that I've chosen to live in poverty. So many people put barely half the effort into finding gainful work that I have and are doing just fine. There's no way to describe how awful this feels. Yet, in this country, we are afflicted with that poisonous meme that tells us people are poor because they somehow deserve it, and that the rich deserve to be richer. It is not just a meme, it is a sickness that pervades and infects the minds of people who might otherwise have been kinder and more understanding of their neighbor's plights, but instead visit scorn upon those who might have so much more to offer if not for their struggle. Sure, not everyone in poverty is fighting so hard to get out, but after so many efforts prove utterly futile is it any wonder that people might just give up?
It's actually long, but it's worth reading:
http://www.dailykos.com/story/2012/05/07/1089502/-I-May-be-Going-to-Debtor-s-Prison
The author is effectively going to jail for being too poor to pay. Wait till you read about the circumstances.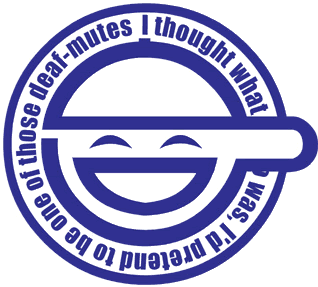 330 replies, 34538 views
Replies to this discussion thread
330 replies
Author
Time
Post

I May be Going to Debtor's Prison

[View all]

The Doctor.
May 2012
OP
99Forever
May 2012
#1
The Doctor.
May 2012
#3
99Forever
May 2012
#25
southernyankeebelle
May 2012
#44
randome
May 2012
#46
southernyankeebelle
May 2012
#47
ret5hd
May 2012
#170
Dragonfli
May 2012
#191
treestar
May 2012
#308
annabanana
May 2012
#2
sufrommich
May 2012
#14
The Doctor.
May 2012
#22
sufrommich
May 2012
#30
Pithlet
May 2012
#33
sufrommich
May 2012
#34
treestar
May 2012
#81
gateley
May 2012
#171
msanthrope
May 2012
#117
Pithlet
May 2012
#121
msanthrope
May 2012
#122
lapislzi
May 2012
#139
randome
May 2012
#35
HiPointDem
May 2012
#73
Zalatix
May 2012
#90
Lionessa
May 2012
#59
The Doctor.
May 2012
#64
sufrommich
May 2012
#111
treestar
May 2012
#80
iamthebandfanman
May 2012
#135
lapislzi
May 2012
#138
The Doctor.
May 2012
#148
lapislzi
May 2012
#283
The Doctor.
May 2012
#292
lapislzi
May 2012
#296
The Doctor.
May 2012
#314
lapislzi
May 2012
#316
dionysus
May 2012
#280
xchrom
May 2012
#4
Lionessa
May 2012
#5
Pithlet
May 2012
#6
snooper2
May 2012
#9
Lionessa
May 2012
#19
The Doctor.
May 2012
#156
Pithlet
May 2012
#158
Lionessa
May 2012
#172
mysuzuki2
May 2012
#11
sufrommich
May 2012
#13
The Doctor.
May 2012
#18
Pithlet
May 2012
#24
dkf
May 2012
#36
Pithlet
May 2012
#37
n2doc
May 2012
#26
kag
May 2012
#225
Pithlet
May 2012
#227
kag
May 2012
#307
The Doctor.
May 2012
#15
Lionessa
May 2012
#23
Major Nikon
May 2012
#52
Lionessa
May 2012
#57
Major Nikon
May 2012
#61
snooper2
May 2012
#123
Lionessa
May 2012
#142
snooper2
May 2012
#147
pnwmom
May 2012
#41
dana_b
May 2012
#219
On the Road
May 2012
#98
PoliticAverse
May 2012
#7
The Doctor.
May 2012
#17
crazyjoe
May 2012
#39
HappyMe
May 2012
#164
Initech
May 2012
#8
gratuitous
May 2012
#10
sufrommich
May 2012
#12
The Doctor.
May 2012
#16
Pithlet
May 2012
#20
treestar
May 2012
#75
The Doctor.
May 2012
#100
treestar
May 2012
#107
The Doctor.
May 2012
#112
treestar
May 2012
#253
sabrina 1
May 2012
#131
Pithlet
May 2012
#134
sabrina 1
May 2012
#244
Pithlet
May 2012
#247
sabrina 1
May 2012
#257
Pithlet
May 2012
#260
WinniSkipper
May 2012
#262
sabrina 1
May 2012
#268
WinniSkipper
May 2012
#277
sabrina 1
May 2012
#285
WinniSkipper
May 2012
#289
sabrina 1
May 2012
#294
WinniSkipper
May 2012
#299
sabrina 1
May 2012
#300
WinniSkipper
May 2012
#303
sabrina 1
May 2012
#306
WinniSkipper
May 2012
#311
sabrina 1
May 2012
#318
WinniSkipper
May 2012
#321
sabrina 1
May 2012
#323
WinniSkipper
May 2012
#325
Kaleva
May 2012
#266
sabrina 1
May 2012
#267
laundry_queen
May 2012
#271
sabrina 1
May 2012
#273
treestar
May 2012
#256
sabrina 1
May 2012
#259
treestar
May 2012
#293
treestar
May 2012
#254
Dragonfli
May 2012
#194
Texasgal
May 2012
#21
grasswire
May 2012
#27
Earth_First
May 2012
#28
n2doc
May 2012
#29
Zalatix
May 2012
#92
n2doc
May 2012
#106
Zalatix
May 2012
#145
n2doc
May 2012
#153
Zalatix
May 2012
#155
Pithlet
May 2012
#163
Kaleva
May 2012
#327
The Doctor.
May 2012
#99
dkf
May 2012
#31
stevenleser
May 2012
#195
sabrina 1
May 2012
#286
treestar
May 2012
#309
dkf
May 2012
#329
REP
May 2012
#32
Zalatix
May 2012
#93
REP
May 2012
#96
Dragonfli
May 2012
#196
REP
May 2012
#221
Dragonfli
May 2012
#222
REP
May 2012
#223
Dragonfli
May 2012
#229
The Doctor.
May 2012
#103
REP
May 2012
#151
The Doctor.
May 2012
#161
REP
May 2012
#220
pintobean
May 2012
#261
Mason Dixon
May 2012
#38
pnwmom
May 2012
#40
randome
May 2012
#45
sendero
May 2012
#63
Pithlet
May 2012
#65
Pithlet
May 2012
#67
pnwmom
May 2012
#84
Horse with no Name
May 2012
#87
Horse with no Name
May 2012
#89
lumberjack_jeff
May 2012
#71
treestar
May 2012
#79
lumberjack_jeff
May 2012
#88
treestar
May 2012
#108
Mariana
May 2012
#128
sufrommich
May 2012
#160
HappyMe
May 2012
#169
stevenleser
May 2012
#197
The Doctor.
May 2012
#202
Pithlet
May 2012
#243
sabrina 1
May 2012
#265
stevenleser
May 2012
#281
sufrommich
May 2012
#200
The Doctor.
May 2012
#203
sufrommich
May 2012
#204
The Doctor.
May 2012
#291
sufrommich
May 2012
#297
sabrina 1
May 2012
#264
LASlibinSC
May 2012
#42
JDPriestly
May 2012
#43
TBF
May 2012
#50
JDPriestly
May 2012
#201
Selatius
May 2012
#48
grasswire
May 2012
#49
Selatius
May 2012
#51
grasswire
May 2012
#70
treestar
May 2012
#76
lumberjack_jeff
May 2012
#53
bluestate10
May 2012
#56
lumberjack_jeff
May 2012
#66
Starry Messenger
May 2012
#54
Pithlet
May 2012
#58
Taitertots
May 2012
#55
Lionessa
May 2012
#60
Taitertots
May 2012
#62
Zalatix
May 2012
#94
lumberjack_jeff
May 2012
#68
HiPointDem
May 2012
#74
lumberjack_jeff
May 2012
#69
grasswire
May 2012
#72
treestar
May 2012
#78
lumberjack_jeff
May 2012
#86
treestar
May 2012
#109
treestar
May 2012
#77
grasswire
May 2012
#82
treestar
May 2012
#83
grasswire
May 2012
#85
treestar
May 2012
#110
Taitertots
May 2012
#302
treestar
May 2012
#304
Taitertots
May 2012
#319
tru
May 2012
#234
quakerboy
May 2012
#91
Zalatix
May 2012
#95
The Doctor.
May 2012
#101
quakerboy
May 2012
#102
The Doctor.
May 2012
#104
Kaleva
May 2012
#105
The Doctor.
May 2012
#113
msanthrope
May 2012
#118
sabrina 1
May 2012
#270
quakerboy
May 2012
#252
pacalo
May 2012
#97
JNelson6563
May 2012
#114
msanthrope
May 2012
#115
JNelson6563
May 2012
#130
Horse with no Name
May 2012
#149
Pithlet
May 2012
#132
msanthrope
May 2012
#116
Kaleva
May 2012
#119
msanthrope
May 2012
#120
Kaleva
May 2012
#124
msanthrope
May 2012
#125
Kaleva
May 2012
#127
bhikkhu
May 2012
#129
The Doctor.
May 2012
#159
lapislzi
May 2012
#324
sabrina 1
May 2012
#133
Pithlet
May 2012
#136
grasswire
May 2012
#140
Pithlet
May 2012
#141
sabrina 1
May 2012
#241
Pithlet
May 2012
#245
Kaleva
May 2012
#144
The Doctor.
May 2012
#162
lapislzi
May 2012
#298
sabrina 1
May 2012
#238
Kaleva
May 2012
#242
lapislzi
May 2012
#326
msanthrope
May 2012
#192
sabrina 1
May 2012
#240
msanthrope
May 2012
#251
sabrina 1
May 2012
#255
msanthrope
May 2012
#258
Kaleva
May 2012
#263
msanthrope
May 2012
#274
Kaleva
May 2012
#276
sabrina 1
May 2012
#282
Kaleva
May 2012
#287
sabrina 1
May 2012
#290
Kaleva
May 2012
#295
msanthrope
May 2012
#301
Kaleva
May 2012
#305
sabrina 1
May 2012
#269
msanthrope
May 2012
#275
The Doctor.
May 2012
#157
msanthrope
May 2012
#189
lonestarnot
May 2012
#126
stupidicus
May 2012
#137
Kaleva
May 2012
#143
stupidicus
May 2012
#233
Kaleva
May 2012
#278
Unca Jim
May 2012
#146
The Doctor.
May 2012
#150
Pithlet
May 2012
#152
stevenleser
May 2012
#173
Pithlet
May 2012
#175
stevenleser
May 2012
#177
Pithlet
May 2012
#178
stevenleser
May 2012
#179
Pithlet
May 2012
#180
stevenleser
May 2012
#182
Pithlet
May 2012
#183
stevenleser
May 2012
#184
Pithlet
May 2012
#185
stevenleser
May 2012
#186
Pithlet
May 2012
#187
stevenleser
May 2012
#190
Pithlet
May 2012
#207
Pithlet
May 2012
#181
99Forever
May 2012
#166
Pithlet
May 2012
#167
99Forever
May 2012
#237
Pithlet
May 2012
#239
99Forever
May 2012
#249
Pithlet
May 2012
#250
RedRocco
May 2012
#279
lapislzi
May 2012
#310
The Doctor.
May 2012
#313
Kaleva
May 2012
#315
LanternWaste
May 2012
#154
The Doctor.
May 2012
#165
LanternWaste
May 2012
#188
The Doctor.
May 2012
#193
stevenleser
May 2012
#198
stevenleser
May 2012
#168
Horse with no Name
May 2012
#206
stevenleser
May 2012
#208
Horse with no Name
May 2012
#214
laundry_queen
May 2012
#312
limpyhobbler
May 2012
#174
stevenleser
May 2012
#176
DaveJ
May 2012
#199
stevenleser
May 2012
#205
DaveJ
May 2012
#209
stevenleser
May 2012
#210
Pithlet
May 2012
#213
stevenleser
May 2012
#224
Pithlet
May 2012
#230
stevenleser
May 2012
#231
Pithlet
May 2012
#232
DaveJ
May 2012
#217
stevenleser
May 2012
#228
DaveJ
May 2012
#248
stevenleser
May 2012
#272
Horse with no Name
May 2012
#211
stevenleser
May 2012
#212
Horse with no Name
May 2012
#215
stevenleser
May 2012
#216
Horse with no Name
May 2012
#218
tru
May 2012
#226
kag
May 2012
#235
Kaleva
May 2012
#236
Kaleva
May 2012
#330
kenny blankenship
May 2012
#246
lapislzi
May 2012
#284
brooklynite
May 2012
#288
The Doctor.
May 2012
#317
Kaleva
May 2012
#320
Codeine
May 2012
#322
RebelOne
May 2012
#328