Wed Feb 29, 2012, 04:24 AM
Are_grits_groceries (14,066 posts)
Mormons baptized slain reporter Daniel Pearl [View all]
Members of the Mormon Church last year posthumously baptized Daniel Pearl, the Wall Street Journal reporter who was captured and killed by terrorists in Pakistan shortly after the Sept. 11 attacks, according to records uncovered by a researcher in Utah.
Helen Radkey, an excommunicated Mormon who combs through the church's archives, said that records indicate Pearl, who was Jewish, was baptized by proxy on June 1, 2011 at a Mormon temple in Twin Falls, Idaho.
Mormons baptize deceased Jews and members of other religions as part of a rite intended to give them access to salvation.
But the practice has stirred outrage among some Jewish leaders. In 1995, the church, after meeting with Jewish leaders, agreed to stop baptizing Holocaust victims. Current church policy encourages church members to baptize their ancestors, but does not explicitly forbid the baptism of deceased Jews and people of other faiths.
<snip>
http://www.boston.com/news/nation/articles/2012/02/29/mormons_baptized_slain_reporter_daniel_pearl/?p1=News_links
Leave the dead alone!! Don't add to the distress of those left.
My avatar works for the NSA.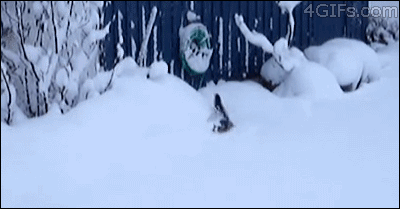 43 replies, 4248 views
Replies to this discussion thread
43 replies
Author
Time
Post

Mormons baptized slain reporter Daniel Pearl

[View all]

Are_grits_groceries
Feb 2012
OP
Behind the Aegis
Feb 2012
#1
Are_grits_groceries
Feb 2012
#3
Behind the Aegis
Feb 2012
#4
TexasProgresive
Feb 2012
#6
Are_grits_groceries
Feb 2012
#8
11 Bravo
Feb 2012
#10
TexasProgresive
Feb 2012
#12
11 Bravo
Feb 2012
#19
TexasProgresive
Feb 2012
#23
Behind the Aegis
Feb 2012
#24
yardwork
Feb 2012
#37
TexasProgresive
Mar 2012
#42
yardwork
Mar 2012
#43
Matariki
Feb 2012
#27
Behind the Aegis
Feb 2012
#30
yardwork
Feb 2012
#38
Ichingcarpenter
Feb 2012
#2
white_wolf
Feb 2012
#40
Scootaloo
Feb 2012
#5
Are_grits_groceries
Feb 2012
#7
snooper2
Feb 2012
#13
Are_grits_groceries
Feb 2012
#15
snooper2
Feb 2012
#18
geardaddy
Feb 2012
#35
Scootaloo
Feb 2012
#22
11 Bravo
Feb 2012
#25
no_hypocrisy
Feb 2012
#9
metalbot
Feb 2012
#16
no_hypocrisy
Feb 2012
#21
TexasProgresive
Feb 2012
#26
no_hypocrisy
Feb 2012
#29
geardaddy
Feb 2012
#39
TexasProgresive
Feb 2012
#41
tanyev
Feb 2012
#11
truebrit71
Feb 2012
#14
hifiguy
Feb 2012
#20
Nye Bevan
Feb 2012
#17
HeiressofBickworth
Feb 2012
#32
Behind the Aegis
Feb 2012
#33
joeybee12
Feb 2012
#28
Behind the Aegis
Feb 2012
#31
joeybee12
Feb 2012
#34
geardaddy
Feb 2012
#36