Sun Dec 11, 2011, 01:43 PM
FirstLight (8,950 posts)
December 2011 ~ Visionary & Dreaming Thread ~ (DU3 version)
Blessed be the darkest night
and let us praise the return of LIGHT
This month, let's enjoy our time within the dreaming cave as the longest nights approach
...and then, as the tide turns, let us share how the LIGHT shines into our hearts once more
reminding us that hope and brighter days are ahead!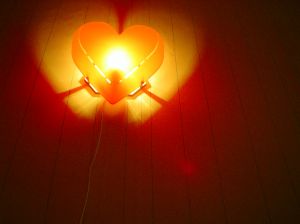 Blessed Be all your Hearts in this season of Light shining through the darkness!
AMEN!!!
This is for any NSA or other Government lackeys who find it interesting to read my posts!
1 replies, 680 views
Replies to this discussion thread
| | | | |
| --- | --- | --- | --- |
| 1 replies | Author | Time | Post |
| December 2011 ~ Visionary & Dreaming Thread ~ (DU3 version) (Original post) | FirstLight | Dec 2011 | OP |
| | FirstLight | Dec 2011 | #1 |
---
Response to FirstLight (Original post)
Sun Dec 11, 2011, 01:44 PM
FirstLight (8,950 posts)
1. repost dec 2 occupy dream

I began as a friend and i were preparing to go on a hike...something happened and it didn't work out, and it started to rain, hard.

I was seeing a building made of glass from the outside, like as an observer of another scene between events... and it was a news room of some kind, radio, tv, and newspaper all in one. the head of the newsroom (who i have to say reminded me of katie couric, even though i don't watch her) was telling all the other people there they were nothing but eye candy and not really supposed to take the news seriously (surprise)..well it ended up as a walk out.

so back to my friend and i having our hike fall through...we head back to her house, and either she was adjacent some public land or something like that, because the 12-20 people ended up taking shelter from the storm in her driveway and next to her house under the awning...so she and i come home and she goes inside to take care of the babysitter and kids, and i end up outside talking to the people (of course)

it grows into like a block party almost, people coming out of their homes to support the others, picnic tables and food being brought, almost a party atmosphere. one local cop shows up and ends up sitting down for dinner with everyone and we all share our needs for change and poverty in tahoe stories, etc.,..then the unity church folks show up and bring more shelter, etc...it grows and expands... meanwhile my friend is coming out of her house with fruit and telling me no worries, she's got the kids (hers & mine) playing and it's all good that i stay out there and help with the coordinating and communications in the group...

so we all set a time for a general assembly the next day, and what happens next is mind blowing. i spend the night at my friends, and we all decide to join in tomorrow's event...we walk outside and there are THOUSANDS of people! like an ocean of people! ...and they are all waiting for the event to start...an actual 'stage' of sorts has been built and the people are watching, hearing murmurs in the crowd that the 'grandmothers and grandfathers' have come all the way from San Francisco to hold ceremony... it begins...and the Elders are there, with feathers and full ceremonial garb! ALL the people are ONE...it doesn't matter if we are white or yellow or whatever, we are all singing and know the ancient songs...we begin to walk, up and over the mountain, children and elderly alike, and we are spreading cornmeal and sageing and blessing the land and animals as we go. we hear someone say, 'here is where something happened eons ago that hurt the land,' so we stop and sage and sing and bless the wounded land...

...and we walk over the mountain, into the carson valley, and as the sun sets i realize where we are going, back to the land of the tribe, to take it BACK once and for ALL...so the people can live together in harmony with eachother and nature, and show others it CAN be done...

(wow, there were many more details i have in my brain, but i at least wanted to get the synopsis down while it was fresh!)


This is for any NSA or other Government lackeys who find it interesting to read my posts!