Sat Feb 4, 2012, 12:58 PM
cbayer (126,226 posts)
Obama's prayer breakfast and the still small voice of the Religious Left
http://www.washingtonpost.com/blogs/georgetown-on-faith/post/obamas-prayer-breakfast-and-the-still-small-voice-of-the-religious-left/2012/02/03/gIQAkgqGnQ_blog.html
By Jacques Berlinerblau
Remember that young phenom who "rocked" the 2004 Democratic National Convention with the refrain "we worship an awesome God in the blue states!"? Well, in style, at least, he was nowhere to be found at yesterday's National Prayer Breakfast. Indeed, listening to President Obama deliver his remarks I was struck by the dirge-like joylessness of his oration.
In substance, however, his speech quietly drove home many of te core-beliefs of the ever-mobilizing, ever-regrouping, ever-coming-in-second-place American Religious Left. Listening carefully to Obama's sedate address, one could detect a rather tenacious, albeit sometimes disheveled, defense of the principles that Progressives of Faith live by:
We are not separationist secularists: The president has been distancing himself from separationist secularism since as far back as The Audacity of Hope. And he did so again at the breakfast when he observed: "I am reminded that faith and values play an enormous role in motivating us to solve some of our most urgent problems . . . we can't leave our values at the door . . . if we leave our values at the door, we abandon the moral glue that has held our country together for centuries."
And we aren't the Christian Right either: Obama has made efforts to reach out to religious conservatives and these have been welcomed as warmly as his endeavor to build bridges with house Republicans. In light of the recent dust-up with the Catholic Church about mandatory coverage for birth control in health plans, I can't help but wonder if the following aside wasn't a critique of the right's will to religious power: "Part of living in a pluralistic society means that our personal religious beliefs alone can't dictate our response to every challenge we face."
more at link - great article, imo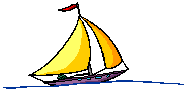 2 replies, 870 views
Replies to this discussion thread
| | | | |
| --- | --- | --- | --- |
| 2 replies | Author | Time | Post |
| Obama's prayer breakfast and the still small voice of the Religious Left (Original post) | cbayer | Feb 2012 | OP |
| | madrchsod | Feb 2012 | #1 |
| | cbayer | Feb 2012 | #2 |
---
Response to cbayer (Original post)
Sat Feb 4, 2012, 05:38 PM
madrchsod (57,586 posts)
1. here is one of my favorite facebook pages....
---
Response to madrchsod (Reply #1)
Sat Feb 4, 2012, 05:51 PM
cbayer (126,226 posts)
2. Thanks! Great resource.