Sun Feb 19, 2012, 05:05 AM
dipsydoodle (37,244 posts)
Exclusive - Algeria seizes missiles smuggled from Libya - source
Last edited Sun Feb 19, 2012, 05:06 AM - Edit history (1)
(Reuters) - Algerian security forces have found a large cache of weapons, including shoulder-fired missiles, which they believe were smuggled in from neighbouring Libya, a security source briefed on the discovery told Reuters on Saturday.
The find follows warnings from governments in the region that instability in Libya after the end of Muammar Gaddafi's rule is allowing weapons taken from Gaddafi's arsenal to fall into the hands of al Qaeda's north African branch and other insurgent groups across the Sahara desert.
The weapons cache was discovered in the desert about 60 km (40 miles) south of In Amenas, an energy-producing Algerian region near the border with Libya, said the source, who spoke to Reuters on condition on anonymity.
The source said the cache was located following a tip-off from a smuggler who had been arrested. He said it contained a "large quantity" of arms including the shoulder-launched missiles - a weapon which, in some variations, could be used to bring down an aircraft.
http://uk.reuters.com/article/2012/02/18/uk-algeria-libya-security-idUKTRE81H0OL20120218
ALGIERS | Sat Feb 18, 2012 10:53pm GMT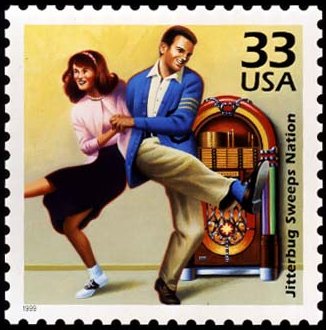 5 replies, 1997 views
Replies to this discussion thread
| | | | |
| --- | --- | --- | --- |
| 5 replies | Author | Time | Post |
| Exclusive - Algeria seizes missiles smuggled from Libya - source (Original post) | dipsydoodle | Feb 2012 | OP |
| | xchrom | Feb 2012 | #1 |
| | harmonicon | Feb 2012 | #2 |
| | Igel | Feb 2012 | #3 |
| | tabatha | Feb 2012 | #4 |
| | dipsydoodle | Feb 2012 | #5 |
---
Response to dipsydoodle (Original post)
Sun Feb 19, 2012, 07:19 AM
xchrom (97,545 posts)
1. du rec. nt
La Lioness said I'm Princess Spice. So there.
---
Response to dipsydoodle (Original post)
Sun Feb 19, 2012, 09:30 AM
harmonicon (12,007 posts)
2. Woo-hoo!! All made possible by freedom-bombs!! Fuck Yeah!!! nt.
---
Response to dipsydoodle (Original post)
Sun Feb 19, 2012, 09:57 AM
Igel (19,052 posts)
3. Shucks.
Claims that such weapons were probably being smuggled out usually got a fairly standard reply. Stripped down, it was: "We have no proof of any. That means none were shipped out. If none were shipped out, the probability of none being shipped out is zero."

Even now, of course, they're just "believed" to have been smuggled out of Libya. Things we want to believe are absolute fact. Things we don't want to believe are, well, just beliefs--unsupported bits of myth that can have no possible basis in reality. Until we find a use for those beliefs, of course.
Une fois, par un minuit lugubre, tandis que je m'appesantissais, faible et fatigué,/ sur maint curieux et bizarre volume de savoir oublié - tandis que je dodelinais la / tête, somnolant presque: soudain se fit un heurt, comme de quelqu'un frappant / doucement, frappant à la porte de ma chambre - cela seul et rien de plus.
---
Response to dipsydoodle (Original post)
Sun Feb 19, 2012, 12:21 PM
tabatha (18,795 posts)
4. Not confirmed.
---
Response to tabatha (Reply #4)
Wed Feb 22, 2012, 07:29 PM
dipsydoodle (37,244 posts)
5. What have they got to say
about :

Up to 30 surface-to-air missiles from Libya fall into hands of al-Qaeda linked al-Shabaab militants .

This is just breaking on Sky News @ 12.30 am GMT Thursday.