Wed Dec 12, 2012, 12:15 PM
onehandle (38,879 posts)
Oregon Mall Shooting Hero Gets Woman to Safety, Evacuated Others
Source:
ABC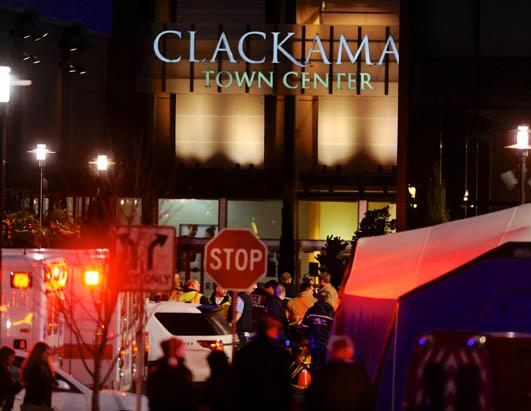 A store employee at the Clackamas Town Center mall used his knowledge of the shopping complex to hustle a customer out of the building during Tuesday's shooting rampage and then twice went back inside to guide other shoppers to exits and safety.
Allan Fonseca, who works at Lancome counter in Macy's and was waiting on Jocelyn Lay when they heard shots fired about 3:30 p.m. Thinking quickly, Fonseca got her behind the counter to hide.
"We both just looked at each other and knew that this was a serious situation and it was a gunman and we both just dove down below the Lancome counter there for a little protection," Lay told "Good Morning America." "And the gunfire just kept going off."
Lay said that she began praying for the Lord to protect her and the other shoppers in the mall. She said Fonseca, as a store employee, knew exactly what to do, and she credits him as her hero.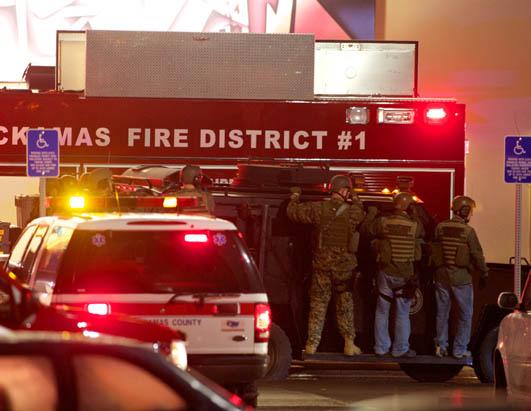 Read more:
http://gma.yahoo.com/hero-son-saves-mom-mall-shooting-132740193--abc-news-topstories.html
TEA in 'Tea Party' isn't 'Taxed Enough Already,' it's Tolerant Enough Already, because a Black President was the Last Straw. --- 'When I see an adult on a bicycle, I do not despair for the future of the human race.' - H.G. Wells --- 'Stay hungry. Stay foolish.' - Steve Jobs ---
4 replies, 1592 views
Replies to this discussion thread
| | | | |
| --- | --- | --- | --- |
| 4 replies | Author | Time | Post |
| Oregon Mall Shooting Hero Gets Woman to Safety, Evacuated Others (Original post) | onehandle | Dec 2012 | OP |
| | Sherman A1 | Dec 2012 | #1 |
| | RebelOne | Dec 2012 | #2 |
| | HankyDub | Dec 2012 | #3 |
| | snooper2 | Dec 2012 | #4 |
---
Response to onehandle (Original post)
Wed Dec 12, 2012, 12:17 PM
Sherman A1 (12,519 posts)
1. Heroes often do not wear uniforms
and they come from every walk of life.
"Be Kind; Everyone You Meet is Fighting a Great Battle." Philo of Alexandria
---
Response to onehandle (Original post)
Wed Dec 12, 2012, 12:42 PM
RebelOne (28,980 posts)
2. I saw them both on Good Morning America today.
Last edited Wed Dec 12, 2012, 12:44 PM - Edit history (1)
He looks so young as if he just got out of college.
---
---
Response to onehandle (Original post)
Wed Dec 12, 2012, 12:56 PM
snooper2 (18,889 posts)
4. I'm glad he was smart enough not to just sit there and start praying LOL