Thu Nov 8, 2012, 11:54 AM
bananas (21,620 posts)
11 replies, 1838 views
Replies to this discussion thread
| | | | |
| --- | --- | --- | --- |
| 11 replies | Author | Time | Post |
| Record snow, new power outages as storm slams Northeast (Original post) | bananas | Nov 2012 | OP |
| | RobertEarl | Nov 2012 | #1 |
| | codjh9 | Nov 2012 | #2 |
| | dipsydoodle | Nov 2012 | #5 |
| | starroute | Nov 2012 | #6 |
| | dipsydoodle | Nov 2012 | #7 |
| | KoKo | Nov 2012 | #8 |
| | Liberalagogo | Nov 2012 | #10 |
| | codjh9 | Nov 2012 | #11 |
| | Progressive dog | Nov 2012 | #3 |
| | freshwest | Nov 2012 | #4 |
| | HockeyMom | Nov 2012 | #9 |
---
Response to bananas (Original post)
Thu Nov 8, 2012, 12:00 PM
RobertEarl (4,970 posts)
1. Bummer. Let the Sunshine! Obama Won!
It's a good thing they proved radiation doesn't effect the weather. Cuz if they hadn't there would be some yahoo on here claiming that the nuclear radiation spread far and wide from Fukushima et al, could be having an effect on the atmosphere.

/sarcasm

Wait. Isn't sunshine a major source of radiation? Damn, there goes that theory. Yahoo!
---
Response to bananas (Original post)
Thu Nov 8, 2012, 12:02 PM
codjh9 (2,781 posts)
2. And you know some die-hard global warming deniers will point to record early snow
and still maintain that this 'proves' that it's all 'a hoax'. It never ceases to amaze me how many times I've read or overheard idiotic comments like that, when who ever said a) global warming meant it wouldn't get cold again, or b) (more importantly) that ONE storm had diddly squat to do with anything? - it's GLOBAL AVERAGES, morons!
---
Response to codjh9 (Reply #2)
Thu Nov 8, 2012, 12:14 PM
dipsydoodle (37,229 posts)
5. Worst Nor'easter ever
was the Great Blizzard of 1888. Nor'easters are Nor'easters : simple as that.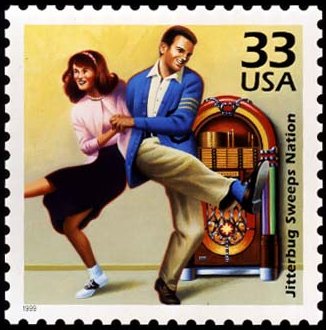 ---
Response to dipsydoodle (Reply #5)
Thu Nov 8, 2012, 12:26 PM
starroute (11,063 posts)
6. It would be nice if we learned as many lessons now as they did in 1888
The United States in 1888 was already an advanced technological society -- and natural disasters play havoc with advanced technology.
http://en.wikipedia.org/wiki/Great_Blizzard_of_1888
The storm, referred to as the Great White Hurricane, paralyzed the East Coast from the Chesapeake Bay to Maine, as well as the Atlantic provinces of Canada. Telegraph infrastructure was disabled, isolating Montreal and most of the large northeastern U.S. cities from Washington, D.C. to Boston for days.
Following the storm, New York began placing its telegraph and telephone infrastructure underground to prevent their destruction.
...
In New York, neither rail nor road transport was possible anywhere for days, and drifts across the New York–New Haven rail line at Westport, Connecticut took eight days to clear;
transportation gridlock as a result of the storm was partially responsible for the creation of the first underground subway system in the United States, which opened nine years later in Boston.
The New York Stock Exchange was closed for two days.
Fire stations were immobilized, and property loss from fire alone was estimated at $25 million. Severe flooding occurred after the storm due to melting snow, especially in the Brooklyn area, which was more susceptible to serious flooding due to its topography.
"Ain't nobody here but us chickens."
---
Response to starroute (Reply #6)
Thu Nov 8, 2012, 12:32 PM
dipsydoodle (37,229 posts)
7. That is a truly amazing picture from that time.
---
Response to starroute (Reply #6)
Thu Nov 8, 2012, 12:47 PM
KoKo (73,270 posts)
8. Thanks for that...Fascinating piece of history
---
Response to codjh9 (Reply #2)
Thu Nov 8, 2012, 02:05 PM
Liberalagogo (247 posts)
10. Plus
warmer temperatures means more moisture in the air. Winter temperatures condense said moisture resulting in record snowfall. I mean if I can understand that, why can't wingnuts? Oh, I guess the answer to that is obvious.
I'm not crazy, I've just been in a very bad mood for 40 years!
---
Response to Liberalagogo (Reply #10)
Thu Nov 8, 2012, 02:28 PM
codjh9 (2,781 posts)
11. Exactly. A typical insane example is a guy I saw ranting about the recent thing about organic
food, saying that a website supporting the benefits of it (which was from Stanford, I believe) was a 'liberal website', therefore wrong or to be avoided. Whether what the website had on it was true or not wasn't on his radar whatsoever.
---
Response to bananas (Original post)
Thu Nov 8, 2012, 12:05 PM
Progressive dog (2,371 posts)
3. God must hate us
Seriously, I hope that the power companies and governments here can speed up the recovery and restoration of power. It's cold here. We lost power for a little over two days and within a mile there are families still without power since Sandy. This is in an area at the fringe of the storm damage.
Gun worship is the fastest growing religion in the USA. The religion has only one commandment. Thou shalt not show disrespect to my gun or to my fellow worshipers.These few radical cult members have owned our government for too long. Let's take it back.
---
Response to Progressive dog (Reply #3)
Thu Nov 8, 2012, 12:13 PM
freshwest (37,106 posts)
4. I don't know if you're in a city or the countryside, and can employ propane or wood? Good luck.
---
Response to bananas (Original post)
Thu Nov 8, 2012, 12:53 PM
HockeyMom (11,536 posts)
9. While I don't wish this on anyone,
I sincerely hope that this storm goes to the areas which weren't devastated with Sandy. To be homeless, flooded out already, no power already, etc., and to be hit again with snow and now FREEZING temps, please, please, please, NO. People haven't recovered from LAST WEEK with Sandy.

To all, be SAFE and Best Wishes.