Fri Sep 28, 2012, 12:32 PM
dipsydoodle (37,426 posts)
Spain's banks may need 59.3 billion euro in extra capital
Source:
Reuters
(Reuters) - Spain's banks would need 59.3 billion euros (47.2 billion pounds) in extra capital to ride out a serious economic downturn, an independent audit of the country's 14 main banks by consultancy Oliver Wyman showed on Friday.
>
The results of the audit will help the Spanish government determine how much money it will tap from an up to 100 billion euro credit line already agreed with the European Union to recapitalise its ailing lenders.
Read more:
http://uk.reuters.com/article/2012/09/28/uk-spain-economy-banks-idUKBRE88R10V20120928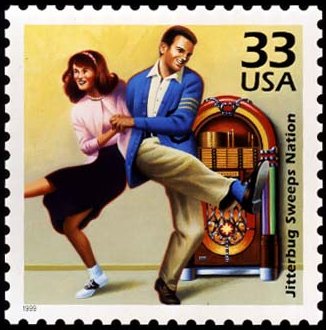 5 replies, 1261 views
Replies to this discussion thread
| | | | |
| --- | --- | --- | --- |
| 5 replies | Author | Time | Post |
| Spain's banks may need 59.3 billion euro in extra capital (Original post) | dipsydoodle | Sep 2012 | OP |
| | Locut0s | Sep 2012 | #1 |
| | wutang77 | Sep 2012 | #2 |
| | tama | Sep 2012 | #5 |
| | byeya | Sep 2012 | #3 |
| | azurnoir | Sep 2012 | #4 |
---
Response to dipsydoodle (Original post)
Fri Sep 28, 2012, 12:36 PM
Locut0s (4,680 posts)
1. Not surprising but still... this be not good. nt
---
Response to dipsydoodle (Original post)
Fri Sep 28, 2012, 12:39 PM
wutang77 (31 posts)
2. Jesus, will it ever end?
Is this the new economic order? Productive nations propping up failed ones. After the election we need to unravel ourselves from european risk. If Spain,Portugal,Italy and Greece all fail, let em. If the world goes into deep recession or depression, at least at the otherside there might be some sanity.
---
Response to wutang77 (Reply #2)
Fri Sep 28, 2012, 03:37 PM
tama (9,137 posts)
5. There are no failed nations
just people who are actively and passively resisting the neoliberal world order everywhere around the globe, and states and governments that are part of the neoliberal tyranny are failing. That includes of course also US and UK where neoliberal cancer originated. Revolution is inevitable, only questions are how long will it take and how to keep it as peaceful as possible. And most importantly, what kind of future we want to build for our children.
---
Response to dipsydoodle (Original post)
Fri Sep 28, 2012, 12:50 PM
byeya (2,842 posts)
3. Spain is not a failed economy; it's been jobbed by the Germans.
The more austerity causes the economy of Spain to shrink, the greater percentage of debt it will have. Spain needs the Keynesian solution of growing it's GDP which will lower its percentage debt. Monetarism has failed wherever it's been put into place and it is failing in Euroland now.

Germany will have to accept a higher inflation rate for the rest of Europe to achieve 5% annual growth.

If countries like Spain are not allowed to grow, then a deflational debt traps awaits.
---
Response to dipsydoodle (Original post)
Fri Sep 28, 2012, 02:07 PM
azurnoir (30,751 posts)
4. another
brother can you spare a euro story