Fri Sep 21, 2012, 09:11 AM
Bosonic (1,905 posts)
Swiss railway weighs challenge to Apple over trademark clock
Source:
Reuters
Swiss railway operator SBB and a Swiss watchmaker are considering challenging Apple over the striking similarity between the country's trademark station clocks and the clock on a new operating system for the iPad.
"We now have to agree on the legal framework between SBB and Apple," SBB spokesman Reto Kormann said, adding that Swiss railways still held the trademark for the emblematic clock designed by Zurich-born engineer Hans Hilfiker in 1944.
...
"The app is pretty much identical to our Mondaine watch," Andre Bernheim, the company's co-owner, told Reuters. "Three companies together - Apple, SBB and Mondaine - can together achieve something positive. We'll see how this all ends up."
An Apple spokesman was not immediately available to comment.
Read more:
http://www.reuters.com/article/2012/09/21/us-apple-iphone-clock-idUSBRE88K0MK20120921
10 replies, 2209 views
Replies to this discussion thread
| | | | |
| --- | --- | --- | --- |
| 10 replies | Author | Time | Post |
| Swiss railway weighs challenge to Apple over trademark clock (Original post) | Bosonic | Sep 2012 | OP |
| | hobbit709 | Sep 2012 | #1 |
| | Posteritatis | Sep 2012 | #5 |
| | mahatmakanejeeves | Sep 2012 | #2 |
| | dipsydoodle | Sep 2012 | #3 |
| | cosmicone | Sep 2012 | #4 |
| | LiberalLovinLug | Sep 2012 | #6 |
| | Xithras | Sep 2012 | #7 |
| | cosmicone | Sep 2012 | #8 |
| | LiberalLovinLug | Sep 2012 | #9 |
| | Lars77 | Sep 2012 | #10 |
---
Response to Bosonic (Original post)
Fri Sep 21, 2012, 09:46 AM
hobbit709 (29,005 posts)
1. It's only trademark and copyright infringement when someone does it to Apple
I wouldn't shut up when threatened with Ft. Leavenworth. I won't shut up now. Make me laugh at you-put me on ignore.
---
Response to hobbit709 (Reply #1)
Fri Sep 21, 2012, 01:10 PM
Posteritatis (18,569 posts)
5. Yep. (nt)
---
Response to Bosonic (Original post)
Fri Sep 21, 2012, 10:16 AM
mahatmakanejeeves (4,031 posts)
2. I had to check one of the clock apps on my 2002 Sony CLIÉ
Last edited Fri Sep 21, 2012, 10:30 AM - Edit history (1)
to make sure I wasn't infringing on the Swiss trademark.
analoge-uhr
I'm in the clear. Whew. Close one.
http://en.wikipedia.org/wiki/Sony_CLI%C3%89_PEG-SJ22
Sony CLIÉ
While, we're on the subject, some people seem confused about this whole concept of applications.
http://www.canberratimes.com.au/opinion/how-iphone-touched-our-lives-20120921-26bzv.html
How iPhone touched our lives

The second innovation is the app - those little icons that we've come to rely on to do everything from booking airline tickets to making fart jokes. The hundreds of thousands of apps in the App Store are often cited as one of the key differentiators between Apple's phones and those of its competitors. Sure, everyone from Google to Nokia have an app store now, but Apple embraced them first.
Well, no, it didn't. Apps were certainly available for the PalmOS. I can still get them for my many devices that run on the PalmOS, and which I intend to keep using, thank you. Yet I keep reading, in many places, that Apple invented the app. It didn't invent the app any more than it invented the graphical user interface.
http://www.freewarepalm.com/
Freeware for the PalmOS
http://www.palmopensource.com/index.php?category=6
Another source for Palm OS applications
I own several Macs, so please, fanbois, lay off. I just wish that people paid attention to facts rather than parroted the mythology.
---
Response to Bosonic (Original post)
Fri Sep 21, 2012, 11:06 AM
dipsydoodle (37,270 posts)
3. No doubt Apple will use the age old defense of
coincidence.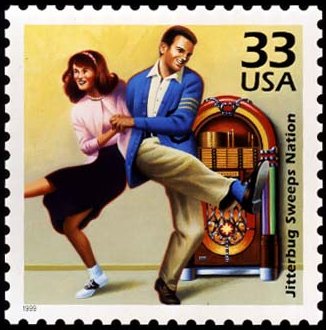 ---
Response to Bosonic (Original post)
Fri Sep 21, 2012, 12:08 PM
cosmicone (4,102 posts)
4. Nothing new. Apple has stolen as much as Microsoft.
The mouse from PARC Xerox.
The GUI from GEM or Digital Research.
The OS from Unix.

They will steal unabashedly while suing anyone else who invents something obvious.
---
Response to cosmicone (Reply #4)
Fri Sep 21, 2012, 04:16 PM
LiberalLovinLug (2,257 posts)
6. Stolen?
You mean how the Stanford Research Institute International, who held the patent on the mouse and GUI, licensed it to Apple? (for around $40,000)

And the OS isn't FROM Unix, it USES Unix as a stable base language to build their own designed OS onto. Apple purchased NeXT, who were licensed to use Unix, on December 20, 1996 for $429 million and 1.5 million shares of Apple stock.

Seriously, I don't know why some go out of their way to bash this American success story with lies. Whether you think they are over-priced or over-designed or whatever...there is a reason they have such a high customer satisfaction rating. They function very well and are designed to make the user experience as pleasant as possible.

The goal of Steve Jobs and Steve Wozniak, besides building a profit of course, was to make computing more approachable for the average person. Building the computer for the middle class as IBM (International Business Machines) had the business community cornered.
I think they should be applauded for their success. Yes I'm a fan. They've made my life easier, helped me work faster, and done it with great design.

And about the clock. I've seen many clocks that look similar through the decades. Understandable with an interface invented in the '40's. Just an opportunity to cash in on the most successful company in the world. But I don't disagree that the App makers should be made to pay if they are proven to have directly lifted it.
---
Response to LiberalLovinLug (Reply #6)
Fri Sep 21, 2012, 04:45 PM
Xithras (14,055 posts)
7. Trademarks must be legally defended to be valid.
If you've seen other identical designs, it's because the people using them paid the royalty.

When you're a trademark holder, you don't have a choice as to whom you may and may not sue. You either defend your trademark, or you lose it.
Non-cooperation with evil is as much a duty as is cooperation with good. - Gandhi
---
Response to LiberalLovinLug (Reply #6)
Fri Sep 21, 2012, 06:04 PM
cosmicone (4,102 posts)
8. I knew I'd be flamed by Apple fanatics
who have become what they abhorred in that famous Apple commercial in 1980.
---
Response to cosmicone (Reply #8)
Sun Sep 23, 2012, 05:40 AM
LiberalLovinLug (2,257 posts)
9. You call that a flame?
LOL

How does simply refuting your "misspeaks" mean that I'm flaming you?

If I were really lighting your torch I'd say your over-the-top defensiveness reminds me of a cornered FAUX News pundit.
So I won't.
---
Response to Bosonic (Original post)
Tue Sep 25, 2012, 01:46 PM
Lars77 (3,032 posts)
10. hehe this is pretty funny.
Apple has become the very thing they were supposed to fight against in their 1984 commercial.

Still, if you're gonna steal something from Switzerland it might as well be a clock.
The best evidence that life exists elsewhere in the universe, is that it has not bothered to contact us.