Mon Sep 10, 2012, 06:05 AM
dipsydoodle (37,031 posts)
US watchdog questions spending for Afghan army
Source:
Associated Press
WASHINGTON (AP) -- The watchdog for U.S. spending in Afghanistan says lax accountability in a $1.1 billion program supplying fuel to the Afghan National Army needs "immediate attention" before control of the program is turned over to the Kabul government in less than four months.
There's no proof the fuel is actually being used by Afghan security forces for their missions, meaning it's not known how much some fuel has been lost, stolen or diverted to the insurgency, according to a report released Monday by Special Inspector General for Iraq Reconstruction John F. Sopko.
The report is the latest bad news surrounding a key element of the U.S. exit strategy for Afghanistan. Washington has spent billions of dollars on the international coalition's effort to train and equip Afghan forces it hopes eventually will be able to fight the Taliban on their own. The new report comes on top of growing questions in recent weeks about how recruits are vetted for the Afghan forces - questions prompted by a spike in insider attacks in which Afghan soldiers, police or impersonators have killed 45 international service members this year, mostly Americans.
The report also found:
- An audit of the spending is being hampered because someone shredded financial records covering $475 million in fuel payments over more than four years and officials inexplicably couldn't provide complete records for a fifth year.
Read more:
http://hosted.ap.org/dynamic/stories/U/US_AFGHAN_ARMY?SITE=AP&SECTION=HOME&TEMPLATE=DEFAULT&CTIME=2012-09-10-00-27-16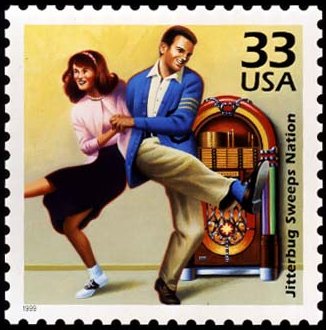 5 replies, 1306 views
Replies to this discussion thread
| | | | |
| --- | --- | --- | --- |
| 5 replies | Author | Time | Post |
| US watchdog questions spending for Afghan army (Original post) | dipsydoodle | Sep 2012 | OP |
| | xchrom | Sep 2012 | #1 |
| | valerief | Sep 2012 | #2 |
| | JDPriestly | Sep 2012 | #3 |
| | Franker65 | Sep 2012 | #4 |
| | Comrade Grumpy | Sep 2012 | #5 |
---
Response to dipsydoodle (Original post)
Mon Sep 10, 2012, 06:08 AM
xchrom (97,315 posts)
1. du rec. Nt
La Lioness said I'm Princess Spice. So there.
---
Response to dipsydoodle (Original post)
Mon Sep 10, 2012, 09:02 AM
valerief (37,264 posts)
2. The U.S. Military is Big Oil's biggest customer. Must make rich people richer, after all.
That's the national imperative!
vdbooks.com...Lobster Newburg and coffee...You just wouldn't believe how much trouble it is to dispose of a dead elephant...One murder a villain, millions a hero. Numbers sanctify, my good fellow.--M. Verdoux...I'm an atheist. What can be asserted without proof can be dismissed without proof...www.joancrawfordbest.com...www.shaggs.com
---
Response to dipsydoodle (Original post)
Mon Sep 10, 2012, 09:52 AM
JDPriestly (41,320 posts)
3. Corruption!
What is the progress on eliminating the threat of Al Qaeda and terrorism out of Afghanistan. If that is gone, why interfere or invest in the country? A sizable, influential and very violent number of people in Afghanistan appear to want the place to themselves. What in the world can we gain there? I can understand that we wanted to be able to destroy the terrorist strongholds, but surely in this time, we have achieved that goal to the point we can leave them to their own devices. They are not going to be our allies. We should be able to figure that out by now.

President Obama should order our troops out. Afghanistan will soon come around.
---
Response to dipsydoodle (Original post)
Mon Sep 10, 2012, 11:47 AM
Franker65 (298 posts)
4. Ridiculous
Its giving huge volumes of money to people who are turning around and shooting US soldiers in the back.
---
Response to dipsydoodle (Original post)
Mon Sep 10, 2012, 01:26 PM
Comrade Grumpy (5,769 posts)
5. What a racket. Who profits from this? Not American taxpayers.