Fri Aug 31, 2012, 01:13 PM
mahatmakanejeeves (4,010 posts)
Genome Brings Ancient Girl to Life
Last edited Fri Aug 31, 2012, 01:44 PM - Edit history (2)
Source:
Wired.com, Science magazine
By Adrian Cho,
ScienceNOW
In a stunning technical feat, an international team of scientists has sequenced the genome of an archaic Siberian girl 31 times over, using a new method that amplifies single strands of DNA. The sequencing is so complete that researchers have as sharp a picture of this ancient genome as they would of a living person's, revealing, for example that the girl had brown eyes, hair, and skin. "No one thought we would have an archaic human genome of such quality," says Matthias Meyer, a postdoc at the Max Planck Institute for Evolutionary Anthropology in Leipzig, Germany. "Everyone was shocked by the counts. That includes me."
That precision allows the team to compare the nuclear genome of this girl, who lived in Siberia's Denisova Cave more than 50,000 years ago, directly to the genomes of living people, producing a "near-complete" catalog of the small number of genetic changes that make us different from the Denisovans, who were close relatives of Neandertals. "This is the genetic recipe for being a modern human," says team leader Svante Pääbo, a paleogeneticist at the institute.
Ironically, this high-resolution genome means that the Denisovans, who are represented in the fossil record by only one tiny finger bone and two teeth, are much better known genetically than any other ancient human — including Neandertals, of which there are hundreds of specimens. The team confirms that the Denisovans interbred with the ancestors of some living humans and found that Denisovans had little genetic diversity, suggesting that their small population waned further as populations of modern humans expanded. "Meyer and the consortium have set up the field of ancient DNA to be revolutionized — again," says Beth Shapiro, an evolutionary biologist at the University of California, Santa Cruz, who was not part of the team. Evolutionary geneticist Sarah Tishkoff of the University of Pennsylvania agrees: "It's really going to move the field forward."
....
This story provided by
ScienceNOW
, the daily online news service of the journal Science.
Read more:
http://www.wired.com/wiredscience/2012/08/denisovan-genome/
11 replies, 3525 views
Replies to this discussion thread
| | | | |
| --- | --- | --- | --- |
| 11 replies | Author | Time | Post |
| Genome Brings Ancient Girl to Life (Original post) | mahatmakanejeeves | Aug 2012 | OP |
| | Blue_Tires | Aug 2012 | #1 |
| | dipsydoodle | Aug 2012 | #5 |
| | Coyotl | Aug 2012 | #2 |
| | Tikki | Aug 2012 | #3 |
| | aquart | Aug 2012 | #8 |
| | bluedigger | Aug 2012 | #4 |
| | xxqqqzme | Aug 2012 | #6 |
| | calimary | Aug 2012 | #7 |
| | VWolf | Aug 2012 | #9 |
| | formercia | Aug 2012 | #10 |
| | jmowreader | Aug 2012 | #11 |
---
Response to mahatmakanejeeves (Original post)
Fri Aug 31, 2012, 01:27 PM
Blue_Tires (34,339 posts)
1. So how much longer before they can create a Helen Mirren clone for me to marry??
"The problem with internet quotes, especially political ones, is so many people assume them to be true without doing their own research and thinking for themselves instead of being so goddamned intellectually lazy." -George Washington
---
Response to Blue_Tires (Reply #1)
Fri Aug 31, 2012, 02:13 PM
dipsydoodle (37,124 posts)
5. You rascal
Get in line.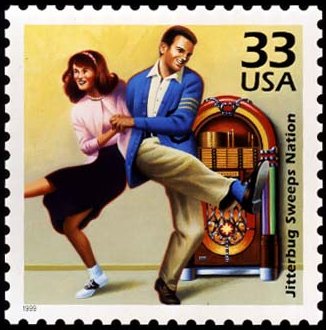 ---
Response to mahatmakanejeeves (Original post)
Fri Aug 31, 2012, 01:30 PM
Coyotl (9,156 posts)
2. The fact that some humans have Denisovian DNA indicates reproduction of Denisovians up to today
and they should not be considered either extinct or a separate species, rather a gene pool that likely survived in isolation after the Toba bottleneck up to and until the consequent expansion of the demographically predominant tropical refugia populations.

It is time to do some meta-taxonomy of the human tree.
Viva Anahuac!
---
Response to mahatmakanejeeves (Original post)
Fri Aug 31, 2012, 01:37 PM
Tikki (10,332 posts)
3. We've ALWAYS been out there looking for Mates and Food or Food and Mates..
from the article: Genome Brings Ancient Girl to Life
by Adrian Cho,
http://news.sciencemag.org/sciencenow/
...The new genome also suggests one odd result. By using the detailed Denisovan genome to sharpen the view of their close cousins the Neandertals, the team concludes that living East Asians have more Neandertal DNA than Europeans have. But most Neandertal fossils are from Europe; Paleoanthropologist Richard Klein of Stanford University in Palo Alto, California, calls the result "peculiar."..
Traveling around to find a better way to acquire what one needs...not so surprising.
Tikki
Four wound tight let loose...
---
Response to Tikki (Reply #3)
Fri Aug 31, 2012, 03:20 PM
aquart (68,101 posts)
8. That is so cool.
---
Response to mahatmakanejeeves (Original post)
Fri Aug 31, 2012, 01:49 PM
bluedigger (11,540 posts)
4. Personhood for DNA!
You know it's next.
Our government... teaches the whole people by its example. If the government becomes the lawbreaker, it breeds contempt for law; it invites every man to become a law unto himself; it invites anarchy. Louis D. Brandeis
---
Response to bluedigger (Reply #4)
Fri Aug 31, 2012, 02:35 PM
xxqqqzme (13,509 posts)
6. I can just imagine how the
rabid, religious fanatics will greet this news.
Better dead than red. "It takes nerve to be a Democrat, but it takes money to be a Republican." Will Rogers
---
Response to bluedigger (Reply #4)
Fri Aug 31, 2012, 02:55 PM
calimary (32,411 posts)
7. That'd be funny if it weren't true.
What do you bet one of those assholes actually does think it's a good idea to start looking into this?

Please check out my boy's band - www.facebook.com/acidicband ;
DC, TOLL FREE: 866-338-1015, 866-220-0044, 877-662-2889
---
Response to mahatmakanejeeves (Original post)
Fri Aug 31, 2012, 03:22 PM
VWolf (2,642 posts)
9. Wow. My eyes must be going. I just read
the first word as "Gnome". Completely different idea on what this article was about.
---
Response to mahatmakanejeeves (Original post)
Fri Aug 31, 2012, 03:26 PM
formercia (18,479 posts)
10. I'm waiting for the Genome of Jesus from the Spear of Destiny
The crazies will fight over who gets to be Head Bubbatollah.
What we do in Life, echoes through Eternity
---
Response to mahatmakanejeeves (Original post)
Fri Aug 31, 2012, 06:53 PM
jmowreader (25,748 posts)
11. They can manufacture Republicans now?
If you truly believe less government equals more freedom, ask the Somalis how free they feel.