Fri Jun 8, 2012, 02:17 PM
Grassy Knoll (4,488 posts)
Obama gets grief for saying private sector 'fine
Source:
AP
WASHINGTON — President Barack Obama declared Friday that "the private sector is doing fine," drawing instant criticism from Republicans who said it showed a lack of understanding of the nation's economic woes. GOP presidential candidate Mitt Romney responded, "Is he really that out of touch?"
Obama said Friday that businesses had created 4.3 million jobs during the past 27 months and the primary problem with employment is that state and local governments had been forced to cut jobs in the private sector. He urged Republicans in Congress to help them rehire workers.
Republicans pounced.
Romney, holding a campaign event in Council Bluffs, Iowa, said Obama's remark was "defining what it means to be detached and out of touch with the American people." He said the comment "is going to go down in history as an extraordinary miscalculation and misunderstanding."
But while "doing fine" is in the eye of the beholder, Obama was correct that the job picture in the private sector is brighter than in the public sector. Since the recession officially ended in June 2009, private companies have added 3.1 million jobs. Largely because of cuts at the state and local level, governments have slashed 601,000 jobs over the same period. According to the government, corporate profits have risen 58 percent since mid-2009.
Read more:
http://www.huffingtonpost.com/huff-wires/20120608/us-presidential-campaign/
9 replies, 2166 views
Replies to this discussion thread
| | | | |
| --- | --- | --- | --- |
| 9 replies | Author | Time | Post |
| Obama gets grief for saying private sector 'fine (Original post) | Grassy Knoll | Jun 2012 | OP |
| | The Wizard | Jun 2012 | #1 |
| | SoutherDem | Jun 2012 | #2 |
| | Politicalboi | Jun 2012 | #3 |
| | dipsydoodle | Jun 2012 | #4 |
| | jtuck004 | Jun 2012 | #5 |
| | rayofreason | Jun 2012 | #6 |
| | Yo_Mama | Jun 2012 | #7 |
| | Purveyor | Jun 2012 | #8 |
| | elleng | Jun 2012 | #9 |
---
Response to Grassy Knoll (Original post)
Fri Jun 8, 2012, 02:32 PM
The Wizard (7,445 posts)
1. Republicans lie, what's new?
Corporate profits are at an all time high. Wall Street is booming. Corporate taxes the lowest in 30 years. Where are the jobs?
Every time Repube goons talk about protecting the income of "job creators" an orphanage burns to the ground. The idea of returning to the feudal state with lords and serfs is an anathema to American principles. Repubes are anti American.
---
Response to Grassy Knoll (Original post)
Fri Jun 8, 2012, 02:34 PM
SoutherDem (2,306 posts)
2. Obama out of touch?
Romney is so out of touch he is in a parallel Universe.

And, the private sector is sitting on a mountain of money not spending it, while Americans don't have jobs. Sounds like the private sector is doing ok.
I contend that we are both atheists. I just believe in one fewer god than you do. When you understand why you dismiss all the other possible gods, you will understand why I dismiss yours
---
Response to Grassy Knoll (Original post)
Fri Jun 8, 2012, 02:34 PM
Politicalboi (10,673 posts)
3. It's all they have
Rmoney is the one out of touch. If he had his way, Detroit would be bankrupt, and Osama would still be alive.
What did WE know, and when did WE know it. Thanks Tweety.
---
Response to Grassy Knoll (Original post)
Fri Jun 8, 2012, 02:35 PM
dipsydoodle (37,034 posts)
4. Odd that
When its reported here in Europe reductions in public sector staffing it "an austerity measure" .
When a reduction of 601,000 of public sector jobs is mentioned in the USA there's no mention of austerity measures.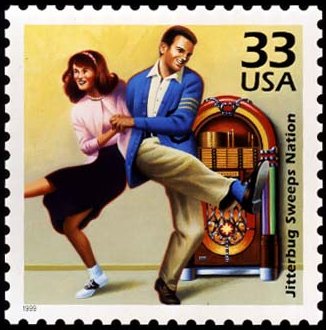 ---
Response to Grassy Knoll (Original post)
Fri Jun 8, 2012, 02:41 PM
jtuck004 (6,805 posts)
5. Cool. Our work is nearly finished. Just get those 601K public employees, and a bunch of carpenters,
back to work and the other 25 million or thereabouts will get jobs. Because jobs are being created. Careful, don't step on the green shoots, they're everywhere.
Well, maybe not immediately, and food stamps don't provide quite enough, unemployment is over for many. Say another 10 years or so? Perhaps they can toast and enjoy the remains of their 401(k), or maybe their health insurance policy. Over wood from their foreclosed home. While they wait.
Fine, fine, fine...
(To Whom It May Concern: Yeah I read your post. you're not alone. I think we should start giving away gardens.)
Nice to have encouraging words from the pres, though, and I guess it's just expected that the nasty rethugs take them "out of context".
They should read
ALL
of his words.

"We've created 4.3 million jobs over the last…27 months, over 800,000 just this year alone," the president said, "the private sector is doing fine. Where we're seeing weaknesses in our economy have to do with state and local government ... with fewer revenues coming in.

Mr. Obama said that "if Republicans want to be helpful, if they really want to move forward and put people back to work, what they should be thinking about is how do we help state and local governments, and how do we help the construction industry, because the recipes that they're promoting are basically the kinds of policies that would add weakness to the…economy,

Several times during his remarks, which included taking questions from three reporters, the president suggested that the private sector was in a good place. "We've seen record profits in the corporate sector," he said."

Dang. Maybe we just need to figure out how to move everyone into the corporate sector.
Don't worry about it. I have been booed for 15 minutes at a time – it doesn't bother me. Eleanor Roosevelt The vet said he found something wrapped around my dog's paw. Me.
Knowledge makes a man unfit to be a slave. Frederick Douglass
---
Response to Grassy Knoll (Original post)
Fri Jun 8, 2012, 04:27 PM
rayofreason (2,259 posts)
6. Stupid thing to say...
...when unemployment is still high.

Anyone who thinks it was a smart thing to say is completely out of touch with the mood of the public and/or has an electoral death wish. If the origin of that comment was a campaign strategist, fire that person.

This is not the Obama campaign of 2008, and I keeps looking for signs that the nimble sure footedness of that exemplary organization will soon reassert itself. Fortunately, not to many people are listening now, but by Labor Day, Team O better have its game on.
---
Response to rayofreason (Reply #6)
Fri Jun 8, 2012, 05:12 PM
Yo_Mama (4,804 posts)
7. That was pretty much my reaction
People in the private sector know it isn't doing fine.

Independents are the big swing factor in this race, and a ton of those are small business related independents, and I winced when I heard this. Wrong message.,
---
Response to rayofreason (Reply #6)
Fri Jun 8, 2012, 05:13 PM
Purveyor (16,231 posts)
8. It is the lead or near lead story on radio news this afternoon. Even our local nbc affiliate just
---
Response to Grassy Knoll (Original post)
Fri Jun 8, 2012, 05:47 PM
elleng (43,638 posts)
9. Matthews hollering about this being a bad day for President Obama due to this,
giving repugs just the 'noise' they want. JERK!

Joan Walsh trying to inform the loudmouth that 'they' lie and mischaracterize, and we/they, the punditry, should NOT feed into the frenzy, but recognize, as temperate, reasonable, thoughtful people who LISTEN will understand the context within which President Obama said what he said, that is, the private sector has been gaining jobs for 2 years, not as many as we'd like but still gaining, and the real problem is with public sector jobs, which can be more readily addressed by government actions, and the repugs 'just say NO.'

End rantish.