Profile Information
Member since: Sun Jan 3, 2010, 12:16 AM
Number of posts: 923

About Me
Was once a republican. long long ago, in a far, far away place. I apologize.
Journal Archives
James48
I learned last night that I lost ANOTHER one of my "boys".
Ben was a "professional PFC". He's one of those guys whom served under me in my platoon when I first was commissioned as a 2LT in the Army National Guard in 1991. He was one of my favorites, because he was Soooooo.....
American
.
Ben had a habit of being very dependable- right up until the moment he was not. He roller skated one time behind a duce-and-a-half truck. Another time he came back a bit tipsy from a night on the town, and got out water pistols, and screwed around, and got in trouble. He was actually a PFC I think three times, having been demoted after getting into some trouble of one kind or another. He always had a great smile, and moved on.
But he was generally a great kid. I loved him like I loved all of my "kids", who served under my command as a Platoon leader, and later as a company commander. He was one of the 40 or so in my original platoon, and later one of the 160 in the Company I commanded. He was a wire-dog and a mechanic- able to fix just about anything electrical or diesel powered, or if it rolled on wheels, or had wires hooked up to it. Ben could figure it out if you gave him time, and maybe a beer.
Ben struggled with weight a couple times, and it took years for him to get cleared long enough to go to school, and eventually make Sergeant. That was one proud day when I was able, after about 14 years, pin the sergeant stripes on him.
Ben served in Bosnia as a volunteer when they were looking for folks to go. He came back to our unit six months later, and did very well. Although he was older, Ben was always a kid at heart, and did a lot of crazy things- but he was always first and foremost an energetic kid ready to help anybody who needed it, whether they thought they needed it or not.
Early in the Iraq war, Ben joined the unit in deploying to the desert for more than a year. There, the dust and the pressure and the experiece hit Ben hard, but he was a super-trooper, and took care of anyone he had contact with. And we were all overjoyed when Ben came home .
Two weeks before he was back, Ben's son departed for Iraq too. These days, many National Guard folks are second or third generation military. The lack of a draft means that whole segments of our society - generations- now serve in Uniform when most others do not.
And a few months later, Ben's son was killed in an IED explosion in Iraq.
Ben, and the mom never really got over that.
I wrote a letter to the editor about the sacrifices Ben's family had made. That all Americans ought to serve in uniform- and that we needed to bring all of our soldiers home. Later, Ben read it and sent me a thank you note.
Ben went back for a second tour in Iraq. Not sure if he needed it to live. A lot of my boys are like that- once they've been in the sandbox you just can't go back to living "normal" every day. Ben came back from the second tour in Iraq- changed and different.
He struggled back here. He ended up retiring from the Guard. He moved to a farm to raise chickens and goats, and deal with the monsters in his foot locker.
The PTSD monster hit him from time to time just like they crawl into bed with us all. I became facebook friends and watched his comments from time to time, and really didn't think too much of it- as one after another more of my "boys" had something bad happen, or just lost it, or suffered in silence.
Day before yesterday, Ben died. I don't know how, or why, just that he did. He was like five years younger than me.
Now he's the sixth, or seventh of my "boys" who has died waaayyy too young.
For 21 years I served our nation, and met some of the finest young men and women in the entire world. Ben was one of those . All my "kids" are special.
I will miss him greatly.
I am still in shock.
Goodbye my brother.
Rest in peace now.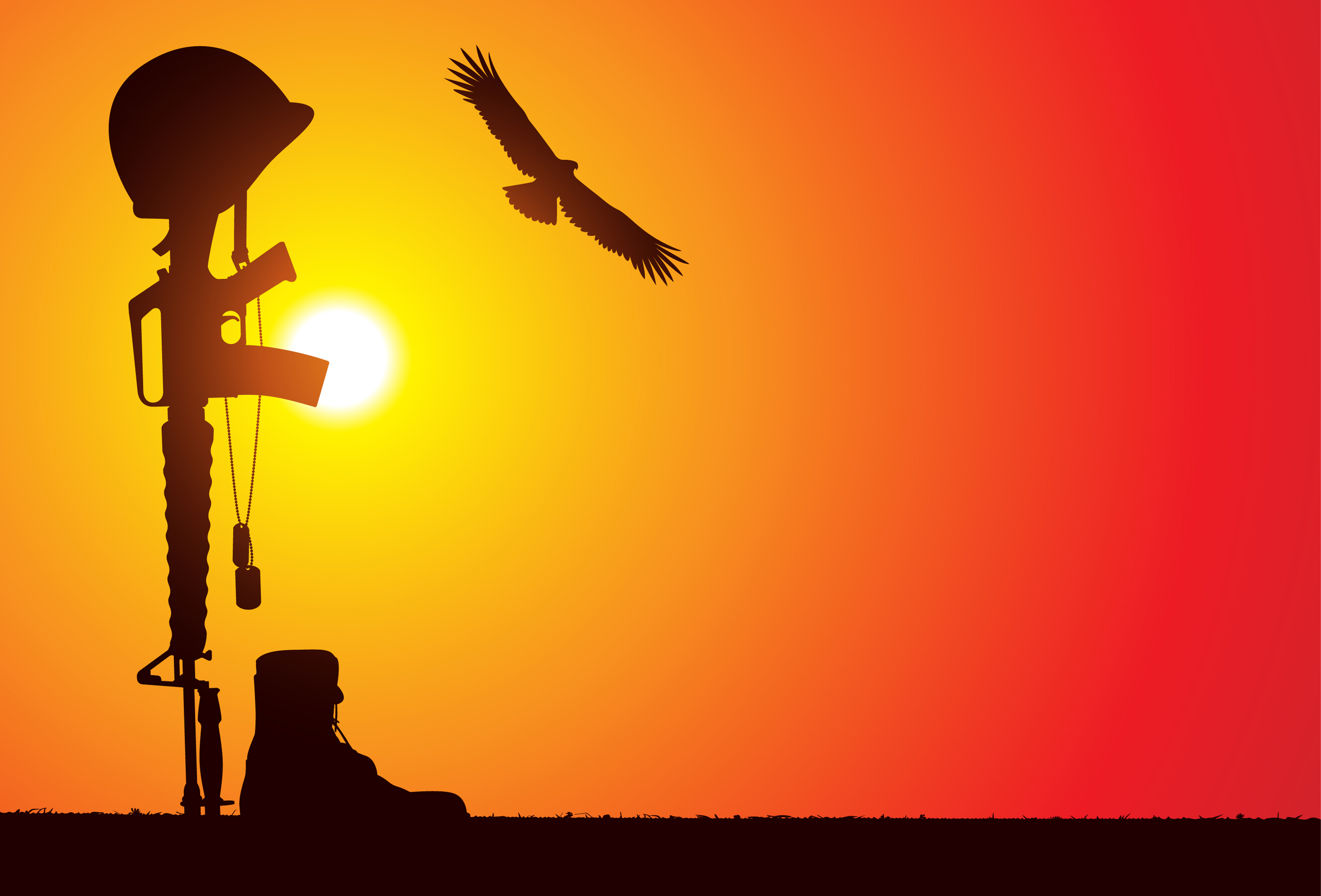 In an effort to draw attention to himself to score political points and satisfy donors and lobbyists, junior Congressman Duncan Hunter Jr. (R-CA) has repeatedly accused the Army of failing to provide Soldiers with the latest intelligence processing technology.

He's obviously shilling for the company he references, Palantir.

Rather than compete for work like all other commercial product providers, Palantir spends nearly $600,000 per year lobbying Congress to force the Army to buy their product. Here's a link to Palantir's chief lobbyist, Terry Paul campaigning for Junior.




In return, republican Congressman Duncan Hunter Jr. now tries to get the Army to buy Paul's products.


Paul is a close Hunter family friend and has donated thousands to Hunter's congressional campaigns.

From General Odierno's response, it's pretty clear that he has had enough of the Congressman's nonsense.

Watch the whole thing. General Ordierno eats up Duncan Hunter.


Source:
Stars and Stripes/ Associated Press
BEIJING — China slammed the human rights record of the United States in response to Washington's report on rights around the world, saying that U.S. military operations have infringed on rights abroad and that political donations at home have thwarted the country's democracy.
The report released Sunday in China — which defines human rights primarily in terms of improving living conditions for its 1.3 billion people— also cited gun violence in the U.S. among its examples of human rights violations, saying it was a serious threat to the lives and safety of America's citizens.
The Human Rights Record of the United States in 2012 said the U.S. government continues to strengthen the monitoring of its people and that political donations to election campaigns have undue influence on U.S. policy.
"American citizens do not enjoy a genuinely equal right to vote," the report said, citing a decreased turnout in the 2012 presidential election and a voting rate of 57.5 percent.
Read more:
http://www.stripes.com/news/us/china-criticizes-us-for-its-human-rights-record-1.217503
---
China hit's the nail on the head- we are losing democracy here to the money holders.
Source:
The Hill
The Senate voted Friday night to oppose cutting entitlement benefits for veterans using a new method of calculating inflation.
President Obama has put the new method, known as chained consumer price index, on the table in deficit talks with Republicans. Using it reduces entitlement benefits like Social Security over time and also raises revenues by reducing the value of tax breaks.
The vote on the amendment was by voice vote, so its usefulness in quantifying Senate opposition to the proposal is minimal. The amendment is non-binding because it is attached to the budget resolution, which does not have the force of law.
Sens. Bernie Sanders (I-Vt.), Tom Harkin (D-Iowa), Mazie Hirono (D-Hawaii) and Sheldon Whitehouse (D-R.I.) sponsored the amendment.
Read more:
http://thehill.com/blogs/on-the-money/budget/289981-senate-on-record-opposing-use-of-chained-cpi
---
By voice vote- Senate votes down "Chained CPI"
Source:
Associated Press
TALLAHASSEE, Fla. (AP) — The key players behind a purported veterans charity accused of setting up illegal gambling rooms pumped more than $1 million into the campaign accounts of politicians who had the power to regulate or put them out of business.
As the untaxed, barely regulated industry mushroomed into a billion-dollar industry, money went to the campaigns of (GOP) governors in Florida and North Carolina as well as dozens of state legislators, and state political parties.
"They certainly were involved in the process there's no doubt about that," said Florida House Speaker Will Weatherford, who himself received a $500 check from one of the companies involved.
An Associated Press review of contributions showed more than $1 million went into Florida campaign accounts from 2009-2012 and more than $150,000 in North Carolina.
Allied Veterans of the World ran nearly 50 Internet parlors in Florida with computerized slot machine-style games and gave about $6 million to veterans out of nearly $300 million in profits. Investigators said much of the money went to charity leaders, who spent much of it on boats, beachfront condos and vehicles such as Maseratis, Ferraris and Porsches. The operations were shut down this week and nearly 60 people arrested. Jennifer Carroll, Florida's Republican lieutenant governor, abruptly resigned after being questioned by investigators. Carroll did consulting work for Allied Veterans while she was a state legislator. She was not charged with wrongdoing.
Read more:
http://www.mycenturylink.com/news/read.php?rip_id=<DA514QSG0%40news.ap.org>&ps=1011
---
Turns out the reason the Florida Lt. Governor resigned suddenly, was the connection to this fake Veterans organization that pumped money into GOP campaigns.
Sad- and not unexpected, that people would defraud veterans to fund the GOP.
Source:
Livingston County Press
By all accounts, Lauren Jasenak makes a great Scout. She's friendly, courteous, helps others, and loves being outdoors.
In addition, the 2011 Brighton High School graduate lives her life with honesty -- and it's that last quality that got her fired July 18 from the Boy Scouts of America D-bar-A Scout Ranch south of Lapeer.
Sometimes, honesty may not be the best policy.
Lauren Jasenak was preparing to work her third summer at a Michigan Boy Scout camp when the camp director learned she was a lesbian, and fired her.
The 19-year old broke down in tears as she was forced to sit in camp manager Bill Licht's office until she signed a letter stating she had violated Scout policy. She asked for a copy of the policy she had broken, but she didn't receive one. She was told to pack up her items and leave that evening.
Read more:
http://www.livingstondaily.com/article/20130310/NEWS01/303100326?odyssey=mod
|mostcom
---
---------
How sad.
No, it is not illegal to fire someone in Michigan...simply for the crime of who they love.
Yet.
We need to fix this.
Source:
Stars & Stripes/ Deutsche Presse-Agentur
Italy's former spymaster gets prison over rendition
By Alvise Armellini
Deutsche Presse-Agentur
Published: February 12, 2013
ROME — The former head of Italy's military intelligence agency, Nicolo Pollari, was given a 10-year jail term by an appeals court on Tuesday for his involvement in the U.S.-sanctioned kidnapping of a terrorist suspect.
Hassan Mustafa Osama Nasr, an Egyptian Muslim cleric also known as Abu Omar, was illegally abducted by the CIA in a Milan street in 2003, and flown to Egypt via the U.S. air base at Ramstein, Germany. He was held until 2007 without charges and alleges he was tortured. For their involvement in the affair, Milan judges also sentenced Pollari's former deputy Marco Mancini to nine years' imprisonment and handed six-year jail terms to three other Italian secret agents.
Italian judges have already tried in absentia and issued final guilty verdicts against 23 U.S. citizens, producing the first-ever official convictions against "extraordinary renditions," the practice employed by the CIA in the war on terrorism.
The policy, adopted under the administration of former U.S. President George W. Bush and now dropped by his successor Barack Obama, involved kidnapping a suspect in one country and flying the individual to a third nation for interrogation.
Read more:
http://www.stripes.com/news/europe/italy-s-former-spymaster-gets-prison-over-rendition-1.207678
---
First convictions with jail time. Now if we just can get G.W. and Dick Cheney to go on vacation to Europe...
Source:
American Forces Press Service
WASHINGTON, Feb. 11, 2013 – Calling it "a matter of fundamental equity," Defense Secretary Leon E. Panetta today signed a memorandum to the service secretaries and the Pentagon's top personnel official extending benefits to same-sex partners of service members.
Here is the secretary's announcement of the policy change:
"Seventeen months ago, the United States military ended the policy of 'Don't Ask, Don't Tell.' We have implemented the repeal of that policy and made clear that discrimination based on sexual orientation has no place in the Department of Defense.
"At the time of repeal, I committed to reviewing benefits that had not previously been available to same-sex partners based on existing law and policy. It is a matter of fundamental equity that we provide similar benefits to all of those men and women in uniform who serve their country. The department already provides a group of benefits that are member-designated. Today, I am pleased to announce that after a thorough and deliberate review, the department will extend additional benefits to same-sex partners of service members.
"Taking care of our service members and honoring the sacrifices of all military families are two core values of this nation. Extending these benefits is an appropriate next step under current law to ensure that all service members receive equal support for what they do to protect this nation.
-------------
Complete Memo at:
http://www.defense.gov/news/Same-SexBenefitsMemo.pdf
Read more:
http://www.defense.gov/news/newsarticle.aspx?id=119258
---
It's a start.
Great article on PBS- with tapes previously unreleased. Worth listening to!
Thank you MLK!
---------------------------
WNYC Archives & Preservation
Previously Unreleased Interviews with The Reverend Dr. Martin Luther King Jr.
WNYC History Notes
By Eleanor Sandra Fischer / Andy Lanset : Director of Archives, New York Public Radio
On November 22, 1961 a radio reporter named Eleanor Fischer* interviewed Dr. Martin Luther King Jr. in Atlanta. She was producing a documentary series on Dr. King and that southern city for the CBC called Project 62. She spoke to him again in late 1966 and early 1967. Fischer's raw interviews were given to the New York Public Radio Archives by her estate after she died in 2008 at the age of 73. As far as we know, these unedited interviews have never been presented in their entirety until now.
In this first interview tape above, Dr. King talks about growing up in Atlanta and the reasons for his decision (after considering medicine) to join the ministry. He recounts his first awareness of racism at the age of five and his mother's efforts to explain why things were this way without conveying a sense of inferiority or loss of dignity. King describes how he arrived in Montgomery, Alabama. He had long been concerned about racial injustice and wanted to be part of solving this problem in the South. He details his church's efforts to combat the clergy's prevailing political apathy by setting up political action committees, encouraging membership in the NAACP and other civil rights organizations, and trying to increase awareness of the "social gospel."
The 32-year-old civil rights leader tells Fischer how he came to embrace non-violent resistance, first through Jesus and then by reading about Gandhi. He explains that it was with the beginning of the Montgomery bus boycott in December, 1955 that he felt he could put the theory of non-violent resistance into practice. Dr. King views Brown v. Board of Education in 1954 as a legal and psychological turning point for the civil rights movement, which he considers a part of a worldwide struggle.
Listen here:
http://www.wnyc.org/blogs/archives/2013/jan/15/previously-unreleased-interviews-reverend-dr-martin-luther-king-jr/
Disgusting- the State of Michigan is now running a new ad touting the new "right-to-work" law passed and just signed into law.
No- it's not "Pure Michigan", but lots of folks are angry tax-payer dollars are being used to advertise right-to-work.


The state of Michigan wasted no time in touting its upcoming status as a right-to-work state in a full-page ad in the Wall Street Journal on Tuesday. The ad declares that Michigan has made history, and goes on to say:

"Michigan is the newest Right-to-Work state. This once-in-a generation transformation has Michigan poised to become a preferred place to do business."

Although it throws salt into a pretty raw wound, the decision to buy the ad certainly makes sense -- get in front of a global audience making business decisions. The state waves low business taxes, the end of the personal property tax, and its move to neutralize unions in front of CEOs in hopes that they'll bite. We're all watching that process closely to see if they do.

And it would have been just fine if the state stopped there. But it placed the "Pure Michigan," logo at the bottom of the ad, and ends its pitch with this sentiment: "The perfect storm of opportunity, resources and passion is Pure Michigan."

Pure Michigan highlights many great things about Michigan including our lakes, the Detroit auto show and the tourist destinations across our state. Things we can all agree are good for Michigan. That's one of the reasons why the campaign is so popular. It has more than 420,000 Facebook fans and more than 43,000 followers on Twitter, where the #puremichigan hashtag, for the most part, is synonymous with beauty.

Right-to-work advocates may argue that the WSJ ad features one positive on top of another. But this issue has divided our state, and by connecting right-to-work to Pure Michigan, it politicizes a distinctly positive, politically neutral campaign that encourages state pride. It's disappointing that the state decided to tie Pure Michigan to an issue that has torn Michigan apart.

What do you think. Is right-to-work Pure Michigan?
Read the article here:
http://www.freep.com/article/20130109/BLOG2509/130108116
----------------------------------------------------------------------
Or make your OWN FACEBOOK COMMENT On the Pure Michigan facebook page here:
https://www.facebook.com/puremichigan