Profile Information
Name: Darren MorWandtague
Gender: Male
Hometown: This un
Member since: Thu May 20, 2004, 05:02 AM
Number of posts: 46,259

About Me
Make my funk the P-Funk.
Journal Archives
Warren DeMontague
Even though it sometimes gets mistaken for other stuff, like the all-important springboard upon which stage history will write that the giant overthrow of The Dread Space Phallus Patriarchy™, here, once began.
"First, we take Manhattan!"
Hmmm. Good question, I've got some ideas as to what the answer may be. Let me put it this way: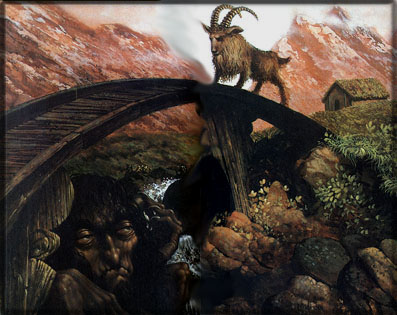 think you're making some kind of goal-scoring points by trying to have a debate with some shit I've never even come close to saying, the exact same tactic you're accusing me of:
Is it your belief that you cannot enjoy pornography unless a "slut" is being "raped until she cries" by "big black cocks"?
No. Actually, you're the one who seems to have the knack for finding that stuff online, not me. The majority of the porn I've seen is people. Having sex. Not "rape" not "misogyny",
just sex.
Consenting adult sex.
(Unless sex IS rape and misogyny, but no, we wouldn't be saying that, now, would we.) To my mind, preferably the kind where both people are reasonably attractive and both appear to be genuinely enjoying themselves. But, you know, I'm kinky that way.
I'm now wondering what your personal standards for what "counts" as misogyny might be.
I'll tell you this, pictures of 2 consenting adults having hot sex doesn't count. Not to my mind.
I'm sure you can enjoy it without that sort of messaging. Is such messaging necessary to the medium, then? Probably not.
So it's NOT the people fucking, then, it's the fact that the videos you've seen have come labeled with words like "sluts". Okay, we're getting somewhere.
This is not a hard idea to grasp, even though you steadfastly refuse to do so.
I'm not steadfastly refusing to do anything. You have your opinion, and I don't agree with it. However, this grows boring, and I will soon steadfastly refuse to continue this game, and this thread will rightfully scoot-aloo down to DU history along with the rest of the threads just like it. Oh, speaking of which: (snork!)
The exact same thread, making the exact same points?
http://www.democraticunderground.com/discuss/duboard.php?az=view_all&address=104x3044205
Page through it. February of 2005. You'll see the identical points you've been making, even about how it's "so much worse now" (seeing as this was Feb. of 2005, it must be "so so much much worse WORSE now", huh????)
Prrrrretty much. I'll even let you in a little SECRET. You know that line in the Bob Dylan song "Desolation Row" (I forget, 30. Ah, you probably don't, whippersnapper) about
"had to rearrange their faces, give them all another name?"
Not only is the thread the same, a lot of the fucking PLAYERS are the same.
Trust me on this.
I'm a 30 year old man who's been ... do you know how much time... studying racial issues ...
Yarble garble farble narg. And I hear your earnest claims on all this stuff, really I do, but Mr. A. Loo, ("Scoot"? You're calling me Warren, so I'm assuming we're on a first name basis, now) no offense, but when I was 30 years old I considered myself quite the expert on a whole bunch of crap. Funny, looking back, my actual adulthood hadn't even really started, and I was even, at times, totally full of shit- obviously very different from the way I am today. Now if you'll excuse me, my bursitis is acting up and I have some whittling to do in my sleep number bed.
treating pornography of people of color as a fetish that effectively ends up relegated to a "back room" portion of the site is racist
I've never seen that. I do know Larry Flynt was shot by a racist for showing interracial sex in one of his magazines, but he's persona non grata on those feminist blogs with the Nice Guy(tm) who frequents the pussy vending machines. No, they don't like Mr. Flynt whatsoever. Your referencing of said blogs is why I figured you would for sure get the 50 shades of grey patriarchy-enabling thing. Oh, well.
Anyway, you seem to have some very SPECIFIC complaints that would probably be best directed to the specific people running the specific porn site you frequent. I know you'll think that's me doing, well, something, but honestly I'm trying to help you straighten this matter out.
response to people in other threads using the assumption that all feminists hate porn as a method to attack feminism.
Well, speaking of "new", I really can't give you the whole backstory, (try meta! It's fun!) but the MOST recent brou ha ha had nothing to do with porn, rather with a troll who put up a flamebait poll. And who was banned. See, we get all sorts of return trolls here, who come back, pretend to be new people and yet who are
strangely, explicitly familiar with the dramas and know exactly which buttons to push to get the board going.
Some of them, I think, even do it on purpose, as like a hobby. Snork!
I read stuff, and I hear Owen Wilson in my head, going "...whaaaaat?" This is one of those times.
There is probably medication that can help you get Owen Wilson out of your head. Unless you actually ARE Owen Wilson, in which case you belong there. No, my point was, with all the yargle bargle (I'm really enjoying that expression, almost as much as "snork"!) over bullshit concepts like "objectification" and useless, meaningless assertions like "men who only see the women they are having sex with as bodies", I'm wondering, again, what the PROPER set of thoughts a man is supposed to have, while having sex with a woman. Because clearly it's not supposed to have anything to do with naughty, lower chakra shit...like, again, her actual BODY. Or "men objectify women and they treat them as bodies and not people"; so a man is having sex with a woman and he's imagining she's a corpse? Or he's supposed to imagine she's a disembodied spirit? What IS a person, if not contained in a body?
You're young, you've got time to ponder these deep, important questions, don'tcha.

Of late I've noticed several threads decrying the bouts of misogyny on DU. Maybe it's just my own gender getting in the way , but I can't say that I've seen a whole lot of it - but I've learned to trust people when they say "this is offensive to me." And the truth is I've seen a lot of misogynic replies to these posts - mostly low-key stuff about "radical feminists," or whatever, but it's there. And one of the more persistent memes presented as a "rebuttal" is that since feminists "hate porn," that's why they're outside mainstream and nobody likes them and all that.

Yes, people are defending porn to attack feminism. Weird, huh?
And in your sincere effort to make things better around here, you decided the best, most effective way to do that would be to rehash the porn wars.
Here's an idea; if you want to take on misogyny on DU, why not bring it up with the low post count trolls who posted clearly misogynistic flamebait in the past week? Oh, you can't, because they're banned. So, as a surrogate, you've decided to pick a fight with the majority here -including many self-described feminists- who DON'T have a problem with films of consenting adults nude or fucking, who believe free expression is a force for good, and who think that sexual repression and religious fundamentalism are the problem in our society, not "too much sex" or "hypersexualization"
First off, a definition. What IS pornography?
Okay, so you have come up with a couple totally arbitrary categorizations and sub-categorizations, which conveniently put many things that the members of your audience who might be sympathetic to your argument might themselves like (i.e. sexy stories) in the "non-porn" category, and things that they might not like (i.e. visual depictions of actual sex) in the "porn" category. Then, further on in your post, you pursue the standard trope of conflating the categories of "all graphic depictions of actual sex" (i.e. "hardcore") with things like violence, etc. also -with no statistical basis in fact- implying that it is a "known fact" that one is "becoming more and more like this".
Why not be straight up, and say that it is any pictures or films of sex that you have the problem with (or that is "problematic")?
The problem is, it's become so much more than that.
...according to YOU.
...And so on. Bitch, freak, slut, whore, cunt, noticing a pattern here? Some of the sites allow comments on the videos in youtube syle; I'll spare you details, but I'm sure we all know how mind-numbing and offensive youtube comments can be, now multiply that by ten minutes of "schoolgirl slut fucked in all holes" and I'm sure your imagination can fill in the blanks.

And then there's another aspect as well. I apologize to those who are already in need of smelling salts, I have more titles for you;
"Cute babe has a hot pussy," "bouncy brazilian bubble butt," "nice white dick in big-boobed black girl," "big white booty," "teen perfect ass doggyfuck sex," "double D lesbians I see"

Okay, one, if you're going to a porn video site to read the comments, you're
doing it wrong.
Second, as has been pointed out, these tags are indicative of little except maybe the low-brow mentality of most porn. And yeah, it's lowbrow. What's the "answer" to that "problematic" situation? I will get to that shortly. But, certainly, those descriptors to tag the videos could be different. To be sure, the videos could be tagged "Thoughtful soul-merging tender intercourse act performed by two sociology grad students" But, that's not how porn videos tend to be tagged. Nevertheless, your assertions on what these labels or words imply or what their sociological import or effect is, are completely speculative and not backed up by anything beyond the fact that you don't like the way the videos are tagged.
Perhaps "bouncy brazilian bubble butt" should be "effervescent spheroidal gluteal region on an individual of South American descent"?
the notion of women as "sluts" and objects of gratification is possibly even stronger now than in the "bad old days" before feminism was making any real gains.
Yeah, that's
possible
. A lot of things are
possible.
Is there any evidence for that assertion, other than the fact that there's a lot of porn on the internet and you don't like it? I don't think so.
The next problem we see is violence. First off, allow me to say that I do understand there are people, men and women alike who enjoy "playing rough," and more power to them. By my criteria, violence is non-consensual, or implied to be non-consensual. Just for the most obvious, rape is often presented as a method for sexual gratification of both parties - this seems to be especially true in Japanese pornography for some reason. The woman is taken and forced into a sex act; most often by a man, bur lesbian rape seems to have pretty frequent pornography depiction too. Variations on these theme are kidnappings, coerced sex (the masseuse who won't take 'no happy ending, thanks' for an answer), power domination (the "prisoner fucked by guard" angle) taking advantage of drunk, drugged, or sleeping women, and of course, "going too far," such as, well, surprise buttsex or insemination. You name some variety of non-consensual sexual engagement, and it's right there waiting for you on redtube.

It's worth noting that Japanese laws on censorship and "obscenity" are a Dworkin-Mackinnon paradise. They are much, much more strict about depictions of actual sex (or as you put it, "hardcore") than the US is. So, by your logic, the violence and sex-related horrible dehumanization problem should be LESS in Japan, right? I mean, if the free and everywhere-porn-problem is driving violence and causing it to be sexualized.
Um, except, that doesn't seem to be borne out by reality, now, does it.
Beyond that, again, I don't know what porn you've been watching. The vast majority of it (you've made totally unsourced claims about "the vast majority", so will I) is exactly what you talk about upthread: Graphic depictions of two (or more) consenting adults having consenting adult sex. Period.
One of the most-cited problems cited with the horror film industry these days is that so many movies are asking the audience to identify with the crazy serial killers rather than empathizing with their victims.
It is? One of the most-cited problems with the film industry in general these days, to me, is that most movies suck. Some of the BEST movies- and tv shows- are ones where the characters aren't cardboard. Empathizing with serial killers? You mean like "Silence of the Lambs" where, by the end, the audience is sort of chuckling about the fava bean thing? Sure, that Oscar Winning film of 20 years ago is a prime example of how THE CULTURE IS GOING WRONG O NOOOOOOO!!!!!!
Oh, did I mention "the horrible culture" and "how horrible the culture is"? You're conflating and mixing up things for the benefit of your audience, so will I:
These guys also think the culture is going horribly, horribly wrong. And porno is bad!
However, it's my stance that it is the dehumanization that allows this to flourish and spread; hentai wouldn't be able to tell us that schoolgirls like being raped, if we hadn't already been told that it doesn't really matter if they do or not.


That's YOUR stance (again, subjective opinion despite your OP claiming that this was "the Truth™ about Porn".) MY stance is, maybe if the Japanese would let public hair and penetration be shown in smut, they wouldn't be having all this weird cartoon porn.
Or, maybe they still would.
A weird blending of these two aspects had led to the idea that men "deserve" sex - it's often derided on feminist blogs and news sites as the "nice guy syndrome" where a fellow believes that his action or words somehow give him a "good for one fuck" coupon, and he feels shorted or abused if he doesn't get it. This attitude, I believe can in fact be traced towards porn and the ideas it creates that women are "things" which can be "possessed." Like they're some sort of vagina vending machine. Insert helpful words of support, receive night of sweaty monkeysex.

That's not just "derided on Feminist Blogs", it's, like ONE OF THEIR FAVORITE ALL TIME THINGS TO TALK ABOUT! Oh, my god- if you haven't checked out "I blame the patriarchy", you TOTALLY SHOULD, MAN! It's written by this cranky lady down in Texas or New Mexico or something, I think by day she's a lizard farmer or something.. and she doesn't actually have anything to do with any real man-types herself but she's COMPLETELY an EXPERT on them (men, I mean.. or as she puts it, "teh menz" or "Dooodely doods" or "Dudebrobrodudes" .. she's got all these clever expressions... it's GREAT) well, anyway, that pesky Nice Guy™ who thinks women are "pussy vending machines"... she LOVES TO TALK ABOUT THAT GUY! Well, I guess there's more than one. But anyway, yeah, it MUST be internet porn that is making that happen, because lord knows that horny guys trying to have sex with women are a totally new phenomenon, like the last 15 years tops.
Speaking of porn and your nights of sweaty monkeysex, how many people here have tried to have porn sex? Show of hands? Mine's up. I've done something so foolish. This isn't so much a social ill as it is a relationship problem. Porn is a formulaic, visual medium. Like any other film, the people in it are actors and, generally, aren't really living out what you see in the shot. We've all seen the one position where the two lovers are on their sides, and the man is holding her leg up and coming in from behind? Yeah, you can hurt someone's spine with that one, and the truth is it apparently feels like lightly frotting a cardboard tube - from both sides of the experience. Porn sex raises unrealistic expectations in people's sex lives, and it can be a problem for both sexes. While I'm not er, "widely experienced," my understanding is that no, most people aren't screaming and groaning and flying around the bedrooms and changing positions every five minutes. Porn presents sex as a marathon - even sometimes with the competitive edge retained - and deludes teenagers and young adults into believing "that's what it's like."
And remember where I said the big ol' porn penis is a power fantasy? Yeah, this one actually does cause various insecurities in young men. I'm sure I don't have to go into too much explanation here, but penis envy is a real thing, and porn is the #1 cause of it. Since porn is primarily depictions of well-oiled women pretending that Peter North is a good lay, with the obligatory bucket of oil of olay shooting everywhere, it can lead to a guy feeling deficient. Laugh all you want, but being insecure in your own body is damaging regardless of gender.
Even if nothing else, porn sex is bad sex, and bad sex can ruin intimacy, which takes its toll on relationships.



Wait a minute. You claim to have seen a sex position in a porno, then tried it, it didn't feel good, and that's the porno's fault?
Most adults tend to be able to figure out what they like, in their relationships, and that pertains to sex, too. If the idea here is that "someones gonna watch a porno and decide they HAVE to have sex that way and its gonna destroy their relationship" I don't think anyone with that caliber of brainpower is qualified to operate a tv remote, frankly.
The last two paragraphs are, again, more speculative generalization based upon what you personally (presumably) have seen, a rehash of tropes pertaining to the same, then generalizations about how this applies to "all porn" or "most porn" or "how it's so much worse now" (the argument which, again, sounds an awful lot like the argument drug warriors use to convince aging boomers to continue to support criminalization of a plant they, themselves, smoked as youths: "it's so much worse now, you seeeeee") ... and finally, the plea that "we're just pointing it out, we're pointing out how terrible it is" and my favorite "no one wants to censor anything" (except maybe the people who grind their teeth when forced to talk about the first amendment, or otherwise DO want censorship)
So, I promised some solutions to this "problem" which is apparently bugging ya, the solution of "don't watch it if you don't like it" not being good enough (it never is, is it?) .. Here's my solution, and it applies to all bad art, all bad media, all bad horror movies, all bad porn: IF YOU CAN AND WANT TO, DO IT BETTER.
The answer to low brow writing is highbrow writing. The answer to lowbrow movies are better movies. Different movies. Make porn that isn't objectifying, assuming of course one does not buy into the Dworkinite line about how ALL hetero sex* is oppressive and objectifying. Bad art? Make better art.
*"Under Patriarchy", AKA "on Planet Earth"
Beyond that, no one is taking away your right to complain. However, people can also complain about the complaining. And people can complain about that. If history is any guide, they will.
Look, guys, we all watch and look at porn, if not now then we have in the past. And we all know what the number is. Probably none of us would be proud of our daughters or sisters - or for that matter, sons and brothers - if they took a career in pornography, because we already know it's degrading both to the actors and to the viewers, and through them society as a whole. So why do we pretend otherwise when feminists simply point this out and say, with all correctness, "this needs to change"?
I'll tell you why: Because, one, lecturing people to stop masturbating, or stop looking at pictures of people fucking while they masturbate, is not productive. The people who like porn aren't going to stop liking it. The people who want other people to stop liking porn, probably aren't going to change their minds, either. You aren't going to "educate" anyone out of enjoying looking at attractive members of the opposite (or same) sex, or as the "feminist blogs" put it, "objectification" (I have yet to recieve a workable definition of what the PRECISE difference is between "acceptable" sexual attraction on the basis of physical appearance or characteristics, and the "unacceptable, objectifying" kind). "This needs to change"? How, if you're not advocating censorship? My proposal, again, is that the answer to art you don't like is art you DO like. Don't like porn? Make better porn. As I've pointed out previously, the worst thing to happen to the porn "industry" has been the internet. So maybe MORE freedom, not less, is the answer.
Often the people who farm out a whole bunch of socks at the same time get tripped up when they get flustered, and forget which "one" they're supposed to be. I think some of em eventually wise up and try to keep it down to one or two at a given time, so this doesn't happen.
Flingy Dingy: You're a giant flimfarmhitteratz!

Concerned Citizen: Well, aint that just a kick in the head.

Flingy Dingy: And, you've got a zit on your nose.

Concerned Citizen: Okay, well, I heard that every weekend, you rock out in a snuggy listening to Hall and Oates.

Damaged Moongoddess: That is a LIE! I only did that once.
I also like this exchange. I know I posted this before, but it's worth putting up again:
Supre_Man: I'm sick of all these sockpuppet accusations here on DU

Lex_Luthor: Surpe_Man, I think you are a sockpuppet!

Clark_Kent: Lex, stop calling me a sockpuppet!

A thread for, you know, anything. Like, seen on DU.
Okay, I'll start. I saw this on DU:
and then post some essentially meaningless, feel-good thread full of pictures of MLK and quotes that no sane person would ever disagree with, so she could get 200 or so responses going "yeah! Nice thread!" and then somewhere hidden in there would be like, one line trying to tie it back to the shit she had used to piss everyone off. I think she did this with the moon bombing.
It would go something like This:

Ghandi advocated tolerance




King advocated tolerance.




The world needs love--- and tolerance.




so why cant we be more tolerant of people who express well meaning concern about the sinister plot to disrupt our menstrual cycles by savagely attacking our lunar space sister

Good times, good times.
First off, I do believe that Western Civilization, and particularly Western Monotheistic religion, has historically had a patriarchal orientation. I believe that men are certainly coming from a place of privilege, historically. I've said as much, in the Men's Group as well as elsewhere. One would, to my mind, have to be blind or deliberately obtuse not to acknowledge those facts.

HOWEVER, that is not the same thing as agreeing that there is an entity or condition known as "the Patriarchy", which, depending on the strain of Feminism, is imagined either as a universal planetary condition, the original source of ALL oppression, everywhere, and even, yes, a deliberate conspiracy along the lines of the Bildeburgers or the Illuminati. (It is, remember, this "Patriarchy" that is allegedly creating MtF trans "stealth units" to "surveil womynspace".. I'm not making this up.)

Different cultures are, to varying degrees, more or less open, more or less free, more or less equal in terms of allowing individuals the freedom to self-actualize in whatever way those individuals see fit. Ours is better than most (certainly better than most Fundamentalist religious countries of varying stripes) and of course there are varying degrees of free vs. stifling communities in this country as well. I will always err on the side of freedom, of choice, etc.

Is there a history of male privilege and a history of patriarchal organization in Western Civilization? Absolutely. Does that mean "The Patriarchy" is real? I don't think so.


***

Now, to your questions:

If another man called you a woman, how would you feel/react in your mind?

I don't really give a shit what other people think or say about me. That's an honest answer. I think most people don't like being insulted, the criteria for an insult often being whether the target or the insulter feels that what is being said is an insult. We've seen plenty of examples here in meta of women who consider it an insult to be called "a man", so I'm not sure if there's a fundamental societal point that can be made. With regards to me, meh. I know who I am, and I'm too old and have survived too much actual shit to spend much time worrying about what other people think. This feeds into, again, much of the culture hand-wringing I see around these topics. I don't pretend to somehow be completely above the fray, and I acknowledge that I've fortunately spent most of my adult life in tolerant, progressive areas, but I do believe that the fundamental struggle should be making sure everyone is equal in the eyes of the law, everyone is treated fairly, etc. When people say "the culture makes me feel like I need to be attractive" or "the culture makes me feel like I'm fat".. well, okay- I don't want to minimize your feelings, but you can always tell the culture to fuck off. The culture can't MAKE you feel anything, IMHO.

Do you sincerely desire women to be equal to men in every possible, plausible, applicable way?

Yes.

If you were to discover that you are actually in a position of male privilege that you previously did not understand and recognize, would you be willing to abdicate this privilege in favor of becoming completely equal in status to women, out of a personal sincere desire for equality?

That's an open ended question, especially since some people define male privilege as living in a society that insufficiently censors sexy ads or films of consenting adults fucking. I'd have to know the specifics, but beyond that I would refer you to my previous answer.


Hope this helps.



on their entire ideological laundry list, starting with but not limited to the dubious axiom that ALL oppression that has ever existed, everywhere, is fallout from "The Patriarchy", the spooky pervasive subject of a conspiracy theory rivaling the ones involving the Illuminati, the Elders of Zion or the Space Lizards from Zeta Reticuli.
Except, the vast majority of DU does NOT agree.
..."Which is crumbling, by the way"
Mmmm Hmmmm.