Fri Feb 1, 2013, 02:08 PM
Hawaiianlight (33 posts)
Aloha Democratic Underground
I am Hawaiianlight. I am honored to join this discussion board. DU is IMHO the best in the political message board in the world. I have read many excellent posts. Many skilled writers and thinkers regularly provide readers with a wide range of perspectives to consider. I personally have learned much from this website and it has made me laugh. Two gifts that I am very grateful for. I tend to listen more than speak but I will try to add anything positive I can to the discussion.
I live a simple, rural lifestyle in Hawaii (Big Island). I am a school teacher but am currently not working. My beautiful life partner (massage therapist) and myself are fortunate enough to own a lovely small home in a wonderful spot. We can see the ocean from our lanai and enjoy listening to the waves crash on the rocky coast. We grow most of our own food, catch all our water and are converting to solar. (I have to get a new roof first). I enjoy playing music and talking story with my friends and family. I usually avoid the mainstream media due to the lies and mind control but I stay abreast of the events of the world via my computer. It is easy to drift into information oblivion here. Most people here, myself included believe the entire system is rigged and so we do our best to build our own worlds apart from the concrete jungle. Thank you for reading.
Aloha hui hou
Hawaiianlight
Isn't it a bit unnerving that doctors call what they do "practice"? George Carlin
5 replies, 848 views
Replies to this discussion thread
| | | | |
| --- | --- | --- | --- |
| 5 replies | Author | Time | Post |
| Aloha Democratic Underground (Original post) | Hawaiianlight | Feb 2013 | OP |
| | Skinner | Feb 2013 | #1 |
| | ellisonz | Feb 2013 | #3 |
| | TexasTowelie | Feb 2013 | #2 |
| | another_liberal | Feb 2013 | #4 |
| | Phentex | Feb 2013 | #5 |
---
Response to Hawaiianlight (Original post)
Fri Feb 1, 2013, 02:10 PM
Skinner (58,710 posts)
1. Welcome.
Wish I were in Hawaii right now.
---
Response to Skinner (Reply #1)
Fri Feb 1, 2013, 08:30 PM
ellisonz (26,484 posts)
3. Let's have a fund drive
Last edited Fri Feb 1, 2013, 08:30 PM - Edit history (1)
To Send Skinner to Hawaii. Maybe sometime in March when tickets are cheaper?
E lauhoe mai na wa'a; i ke ka, i ka hoe; i ka hoe, i ke ka; pae aku i ka 'aina. - Paddle together, bail, paddle; paddle, bail; paddle towards the land.
---
Response to Hawaiianlight (Original post)
Fri Feb 1, 2013, 02:29 PM
TexasTowelie (6,275 posts)
2. Welcome to DU!
You are going to be surprised to learn that a lot of news stories break here on DU before they hit other media outlets.
I have acted with honesty and integrity in producing this work and am unaware of anyone who has not.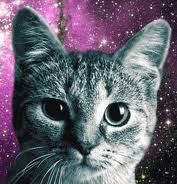 ---
Response to Hawaiianlight (Original post)
Sat Feb 2, 2013, 07:37 PM
another_liberal (3,099 posts)
4. "You lucky . . ."
"You lucky you come Hawaii!"

Welcome to DU!
A. L.
---
Response to Hawaiianlight (Original post)
Mon Feb 4, 2013, 01:37 PM
Phentex (8,951 posts)
5. For a sec, I thought you were saying goodbye!
I learn so much from others here as well.
I hang out in Cooking & Baking and love to hear what others make so stop in some time.
Welcome to DU!
It's beginning to look a lot like...the holidaaaaaaaays!