Fri Jul 26, 2013, 04:32 AM
Fire Walk With Me (38,893 posts)
URGENT: Prosecuter orders ousted Egypt President Morsi's arrest over Hamas links
Last edited Fri Jul 26, 2013, 04:39 AM - Edit history (2)
RT ‏@RT_com
URGENT: Prosecuter orders ousted Egypt President Morsi's arrest over Hamas links
http://on.rt.com/xeyq2y
RT ‏@RT_com
DETAILS: Morsi detained for 15 days over suspicions Hamas helped his escape from prison in 2011 - Local media
http://on.rt.com/xeyq2y
RT ‏@RT_com
MORE: Accusations against Morsi also include killing officers, prisoners & kidnapping soldiers
http://on.rt.com/xeyq2y
Through the darkness of futures past/ The magician longs to see/ One chance out between two worlds/ Fire, Walk With Me
4 replies, 378 views
Replies to this discussion thread
| | | | |
| --- | --- | --- | --- |
| 4 replies | Author | Time | Post |
| URGENT: Prosecuter orders ousted Egypt President Morsi's arrest over Hamas links (Original post) | Fire Walk With Me | Jul 2013 | OP |
| | dipsydoodle | Jul 2013 | #1 |
| | Downwinder | Jul 2013 | #4 |
| | Demeter | Jul 2013 | #2 |
| | GeorgeGist | Jul 2013 | #3 |
---
Response to Fire Walk With Me (Original post)
Fri Jul 26, 2013, 04:51 AM
dipsydoodle (37,138 posts)
1. Full RT link here
An arrest order has been issued for ousted Egyptian President Mohamed Morsi over suspected links to Hamas. State media reports the Muslim Brotherhood leader has already been questioned and confronted with the evidence.
Morsi has been detained for 15 days and will be subjected to questioning over suspicions Hamas helped orchestrate his escape from prison in 2011, reported Reuters, citing Mena state media. Morsi has allegedly already been "confronted with the evidence."
The accusations set against the deposed leader also include killing officers and prisoners and kidnapping soldiers.
The ousted president has been held in an unknown location since he was removed from office on July 3 by the military.
http://rt.com/news/egypt-morsi-detained-hamas-624/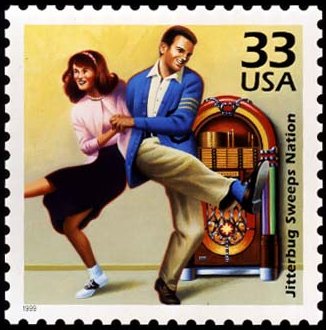 ---
Response to dipsydoodle (Reply #1)
Fri Jul 26, 2013, 07:58 AM
Downwinder (8,403 posts)
4. At least he was not in his PJs.
---
Response to Fire Walk With Me (Original post)
Fri Jul 26, 2013, 06:18 AM
Demeter (69,017 posts)
2. I have a hard enough time figuring out what's going on in this country
For me, Egypt might as well be on another planet.

Although I'd bet a nickel the US is deep in the meddling, both governmental and financial.
If the Top 1% Get 99% of the Income and Wealth, They Should Pay 99% of the Taxes...Damaged people are dangerous. They know they can survive... Is there any way the ultra-right will let go of its stranglehold on the US economy?*Occamís Switchblade: If you canít figure out why someone does something, assume itís because they want to."
---
Response to Fire Walk With Me (Original post)
Fri Jul 26, 2013, 06:57 AM
GeorgeGist (11,130 posts)
3. How convenient ...
Last edited Fri Jul 26, 2013, 07:00 AM - Edit history (1)
undo the coup. Orwell would be proud.


The universe is a democracy. God is a monarch. You do the math.