Sun Feb 10, 2013, 05:39 AM
ucrdem (2,219 posts)
Drones: are we shooting the messenger?
Remember James Bond, the guy we shell out 15 bucks a pop to watch extra-judicially blow away evil perps? That's MI5, but US presidents have been granted the same peace-time authority since the CIA was chartered by Congress in 1947, authorizing clandestine and covert operations:
http://www.allgov.com/departments/independent-agencies/central-intelligence-agency-cia?agencyid=7293
Have extra-judicial assassinations ever been wholly legal? Apparently not, or Obama wouldn't have felt a need to supply a fresh legal justification. Have they ever been as transparent and accountable as Obama has made them? If they were, would secret agents need to be secret?
So it looks like what's really new here is not a US president authorizing extra-judicial killing, but
this
US president trying to remain lawful and accountable instead of just secretly slaughtering people. That being the case, wouldn't it be better to focus objections on the policy, which is long-standing, instead of the guy trying to tell us about it, or would we just rather not know at all?
6 replies, 840 views
Replies to this discussion thread
| | | | |
| --- | --- | --- | --- |
| 6 replies | Author | Time | Post |
| Drones: are we shooting the messenger? (Original post) | ucrdem | Feb 2013 | OP |
| | cantbeserious | Feb 2013 | #1 |
| | dipsydoodle | Feb 2013 | #2 |
| | graham4anything | Feb 2013 | #3 |
| | ucrdem | Feb 2013 | #5 |
| | bemildred | Feb 2013 | #4 |
| | ucrdem | Feb 2013 | #6 |
---
Response to ucrdem (Original post)
Sun Feb 10, 2013, 05:48 AM
cantbeserious (3,709 posts)
1. The Man And The Policy Become Inseparable Once One Becomes President
eom
Most people are other people. Their thoughts are someone else's opinions, their lives a mimicry, their passions a quotation. Oscar Wilde
---
Response to ucrdem (Original post)
Sun Feb 10, 2013, 05:49 AM
dipsydoodle (37,029 posts)
2. Since you've used a UK analogy
we , here in the UK , don't have the issues of your Constitution.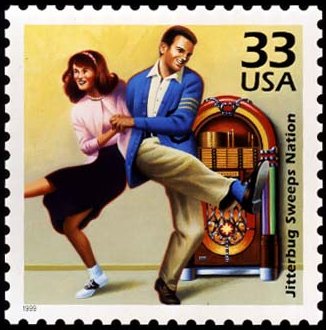 ---
Response to ucrdem (Original post)
Sun Feb 10, 2013, 05:57 AM
graham4anything (11,464 posts)
3. Plus one zillion.
As a Hollywood figure is being used,
it is like the alt-media and people's love of The Prisoner (aka Drake from Secret Agent Man)
and the show.

People idolize #6(i am not a number, I am a free man), yet forget he was a super spy cold blooded asssassin just like James Bond and the CIA of George Bush's time.

(and some think anyhow that #6 could actually have been #1 and planted not to give information, but to find information as the final episode might have postulated).

As for President Obama, the same haters hate and find one issue after another.

President Obama, being a consittutional scholar, never does anything without looking ten steps ahead.
And the President is doing the ropethedopes again and will in months to come, make the haters as always, look so transparent.

So, to quote Maxwell Smart, secret agent 86 "Would You believe" I agree with you
one zillion times over.

and people also forget (to paraphrase the old Christmas letter to the editor)" yes Virginia, there are bad guys in the world".

Would those same people rather the President get congressional approval and start a ground war in 5 new countries? And have 100s of thousands of dead?
As Abraham Lincoln stated,We could not secure the good we did secure if we grasped for more.LBJ-Lincoln-Carter-Obama-FDR. 5 best of all time.LBJ said-Any jackass can kick down a barn but it takes a good carpenter to build one.Hillary45 to continue the President Obama agenda for 8 more years.Michelle Obama in 2024
---
Response to graham4anything (Reply #3)
Sun Feb 10, 2013, 09:06 AM
ucrdem (2,219 posts)
5. Thanks g4a.
Yep the usual suspects have once again managed to turn an asset into a liability, with the media piling on and missing the point by miles as usual. Well at least a few of us are catching on.
p.s. happy Mardis Gras!
---
Response to ucrdem (Original post)
Sun Feb 10, 2013, 06:48 AM
bemildred (71,221 posts)
4. An excellent question. nt
"Owning property is like driving, it's a privilege, not a right."
---
Response to bemildred (Reply #4)
Sun Feb 10, 2013, 09:14 AM
ucrdem (2,219 posts)
6. Thank you.