Tue Sep 18, 2012, 03:35 AM
Ichingcarpenter (29,453 posts)
Must see video:Prehistoric Animated Cave Drawings Discovered In France
&feature=player_embedded
News out of France concerning Prehistoric cave drawings that were animated by torch-light is taking the art history world by storm, and has overwhelmed this artist to the point of awe.
The cave drawings were found by archaeologist Marc Azema and French artist Florent Rivere, who suggest that Paleolithic artists who lived as long as 30,000 years ago used animation effects on cave walls, which explains the multiple heads and limbs on animals in the drawings. The images look superimposed until flickering torch-light is passed over them, giving them movement and creating a brief animation.
"Lascaux is the cave with the greatest number of cases of split-action movement by superimposition of successive images. Some 20 animals, principally horses, have the head, legs or tail multiplied," Azéma said.
http://www.webpronews.com/prehistoric-animated-cave-drawings-discovered-in-france-2012-06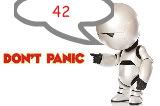 2 replies, 1055 views
Replies to this discussion thread
| | | | |
| --- | --- | --- | --- |
| 2 replies | Author | Time | Post |
| Must see video:Prehistoric Animated Cave Drawings Discovered In France (Original post) | Ichingcarpenter | Sep 2012 | OP |
| | Judi Lynn | Sep 2012 | #1 |
| | moobu2 | Sep 2012 | #2 |
---
Response to Ichingcarpenter (Original post)
Thu Sep 20, 2012, 04:50 PM
Judi Lynn (81,350 posts)
1. Astounding. Who can forget this discovery? It's an unexpected breakthrough. n/t
---
Response to Ichingcarpenter (Original post)
Fri Sep 28, 2012, 01:49 AM
moobu2 (3,742 posts)
2. I think the drawings were intended to be
anthropomorphic depictions of whatever constellations were important to them. The bull was Taurus for instance and there's evidence that the other animal figures match star positions from that age as well. There's an obvious depiction of the Pleiads and there's a depiction of the phases of the moon etc...and the entrance lines up with the sun on the summer solstice. The cave painters could have still used a technique to give the impression of movement.
The sky isn't actually colored at all (not blue or yellow or red or green). Rather, it's your mind that's colored. The world around us is physics devoid of meaning, whereas our perception of the world is meaning devoid of physics. -- Beau Lotto