Wed Oct 24, 2012, 01:00 PM
n2doc (29,414 posts)
The most accurate model of a Neanderthal yet — and he looks just like Chuck Norris
Last edited Wed Oct 24, 2012, 01:01 PM - Edit history (1)
Anthropologists in the UK have constructed a remarkably life-like model of a Neanderthal man from a 70,000 year-old skeleton that was discovered in France over a century ago.
In 1909, scientists discovered the remains of a group of Neanderthals at La Ferrassie cave in the Dordogne region. One of the Neanderthals, which they named La Ferrassie 1, had a skeleton that was particularly well preserved — and it was this skeleton that served as the template for the reconstruction. The missing parts — the thorax, ribs, pelvis and some spinal pieces — were replaced by the bones of a Neanderthal discovered at Kebara Cave in Israel in 1982.
What makes LF1's remains particularly unique is that it features the largest and most complete Neanderthal skull ever found. His leg and foot bones were a revelation to anthropologists at the time as it proved that these hominids walked upright. The skeletal remains also revealed that they were stocky, had strong arms and hands, and they had large skulls that were longer and lower than ours — including a sloping forehead and virtually non-existent chin.
The reconstruction itself was performed by a multi-disciplinal team that was comprised of both anthropologists and model makers. And as the BBC reports, the attention to detail was second to none:
The team studied the ways Neanderthals hunted their prey and carried out domestic chores, noting the impact those actions had on their bodies.

They concluded that they would have repeatedly stabbed their prey - the woolly mammoth - with spears, but that the really intense work would have been making garments to survive the cold climate.

A Neanderthal would have needed a new garment every year, which would have been made up of approximately five or six hides. They would have needed to scrape each hide for eight hours to make it wearable.

On the basis of this evidence La Ferrassie 1's muscles, including those in the strong right arm, were reconstructed accordingly and layered on in clay.
more
http://io9.com/5954078/scientists-construct-the-most-accurate-model-of-a-neanderthal-yet--including-all-the-naughty-parts
explains a lot of things...
Censorship of Information is Un-American and Anti-progressive
11 replies, 1787 views
Replies to this discussion thread
| | | | |
| --- | --- | --- | --- |
| 11 replies | Author | Time | Post |
| The most accurate model of a Neanderthal yet — and he looks just like Chuck Norris (Original post) | n2doc | Oct 2012 | OP |
| | valerief | Oct 2012 | #1 |
| | Warpy | Oct 2012 | #2 |
| | greyl | Oct 2012 | #4 |
| | TheMadMonk | Oct 2012 | #8 |
| | greyl | Oct 2012 | #11 |
| | KT2000 | Oct 2012 | #3 |
| | Ichingcarpenter | Oct 2012 | #5 |
| | dipsydoodle | Oct 2012 | #6 |
| | sinkingfeeling | Oct 2012 | #7 |
| | Odin2005 | Oct 2012 | #9 |
| | Posteritatis | Oct 2012 | #10 |
---
Response to n2doc (Original post)
Wed Oct 24, 2012, 01:04 PM
valerief (37,302 posts)
1. OMG, he does!!!!!
vdbooks.com...Lobster Newburg and coffee...You just wouldn't believe how much trouble it is to dispose of a dead elephant...One murder a villain, millions a hero. Numbers sanctify, my good fellow.--M. Verdoux...I'm an atheist. What can be asserted without proof can be dismissed without proof...www.joancrawfordbest.com...www.shaggs.com
---
Response to n2doc (Original post)
Wed Oct 24, 2012, 01:05 PM
Warpy (73,126 posts)
2. Other forensic reconstructions have shown
them to be quite human looking, people you wouldn't notice much on the subway. They've done one little kid who was downright cute.

But yeah, this guy looked exactly like Chuck Norris.
Capitalism is the extraordinary belief that the nastiest of men for the nastiest of motives will somehow work for the benefit of all. - John Maynard Keynes
---
Response to Warpy (Reply #2)
Wed Oct 24, 2012, 01:08 PM
greyl (16,630 posts)
4. Well, they are human, after all.
(not modern human/homo sapiens, but human nonetheless)
---
Response to greyl (Reply #4)
Wed Oct 24, 2012, 09:24 PM
TheMadMonk (6,187 posts)
8. Actually they are. Homo Sapiens Neandethalis.
We're Homo Sapiens Sapiens.
God gave man the capacity to do evil, Satan the knowledge of the difference. ¿Que? Who's the good guy again?
---
Response to TheMadMonk (Reply #8)
Fri Oct 26, 2012, 12:34 AM
greyl (16,630 posts)
11. Cool. That looks like a recent alternate classification according to 1 book.
I have no qualms at all with it, though.
---
Response to n2doc (Original post)
Wed Oct 24, 2012, 01:05 PM
KT2000 (10,193 posts)
3. It IS Chuck Norris!!
Too funny -
---
Response to n2doc (Original post)
Wed Oct 24, 2012, 01:15 PM
Ichingcarpenter (29,339 posts)
5. 'there is no extinction'
I just watched the series on BBC with Professor Roberts and its a great series with the latest findings.
Its called Pre historic Autopsy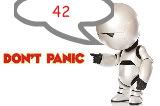 ---
Response to n2doc (Original post)
Wed Oct 24, 2012, 01:23 PM
dipsydoodle (37,129 posts)
6. With a forehead like that
they may well have been the first head butters in history.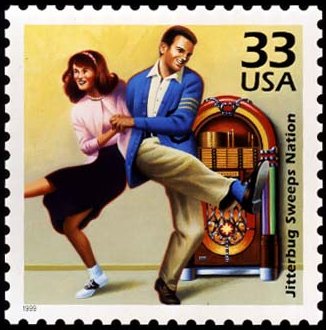 ---
Response to n2doc (Original post)
Wed Oct 24, 2012, 03:43 PM
sinkingfeeling (29,107 posts)
7. He certainly does!
BIBLICAL ORTHODOXY WITHOUT COMPASSION IS SURELY THE UGLIEST THING IN THE WORLD. - FRANCIS SCHAEFFER
---
Response to n2doc (Original post)
Wed Oct 24, 2012, 10:45 PM
Odin2005 (48,255 posts)
9. Holy shit, he does!!!
Proudly Autistic Progressive
---
Response to n2doc (Original post)
Thu Oct 25, 2012, 12:32 AM
Posteritatis (18,569 posts)
10. Can't unsee. Thanks for that. (nt)