Fri Dec 7, 2012, 03:08 PM
Adsos Letter (14,474 posts)
Brownback does it again (or tries anyway).
SOURCE:
AU
Press Release
Dec 7, 2012
https://au.org/media/press-releases/kansas-governor-s-promotion-of-fundamentalist-prayer-event-undermines
Kansas Governor's Promotion Of Fundamentalist Prayer Event Undermines Constitution, Church-State Watchdog Group Warns
Americans United for Separation of Church and State today criticized Gov. Sam Brownback for his promotion of a fundamentalist Christian evangelistic event.

Brownback has declared Dec. 8 to be a "Day of Restoration" and called on Americans to "collectively repent of distancing ourselves from God and ask for His mercy on us." The proclamation promotes ReignDown USA, a group that plans to hold a nationally simulcast evangelistic event that day in in Topeka, Kan.
Said Stangl, "The event Saturday is as much about politics as it is about religion. These folks want government leaders to adopt their religious vision and impose it on us all. That's fundamentally wrong.

"The governor's action," she continued, "goes far beyond the generic proclamations of prayer days that many public officials issue. This is an explicit endorsement of an extreme religious-political movement. It's appalling."
America's "best and worst impulses" are in constant tension.
Time just gets away from us.
5 replies, 704 views
Replies to this discussion thread
| | | | |
| --- | --- | --- | --- |
| 5 replies | Author | Time | Post |
| Brownback does it again (or tries anyway). (Original post) | Adsos Letter | Dec 2012 | OP |
| | hrmjustin | Dec 2012 | #1 |
| | longship | Dec 2012 | #2 |
| | cbayer | Dec 2012 | #3 |
| | Downwinder | Dec 2012 | #4 |
| | Tyrs WolfDaemon | Dec 2012 | #5 |
---
Response to Adsos Letter (Original post)
Fri Dec 7, 2012, 03:17 PM
hrmjustin (24,255 posts)
1. I would go along with this only if Brownback goes on tv and gives us every sin he has committed.
Than again he is such a boring man I am not sure there would be anything interesting in his closet.
Behold, a virgin shall be with child, and shall bring forth a son, and they shall call his name Emmanuel, which being interpreted is, God with us. Matthew 1:23
---
Response to hrmjustin (Reply #1)
Fri Dec 7, 2012, 03:22 PM
longship (21,090 posts)
2. I want no part of Brownback's sins!
I shudder to think what sins that such a warped mind as his could come up with. Please excuse me if I do not participate.
---
Response to Adsos Letter (Original post)
Fri Dec 7, 2012, 04:07 PM
cbayer (125,941 posts)
3. I agree that it is appalling. It's bad enough that legislatures vote for these kinds of
things, but a single person being able to declare it is totally out of bounds, imo.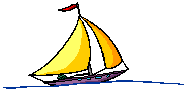 ---
Response to Adsos Letter (Original post)
Fri Dec 7, 2012, 04:51 PM
Downwinder (8,403 posts)
4. Better start praying for rain.
See how that works before you go after the big stuff.
---
Response to Adsos Letter (Original post)
Fri Dec 7, 2012, 06:45 PM
Tyrs WolfDaemon (2,029 posts)
5. I'm surprised that the call for prayer doesn't include
something on the order of:
"We call to you God, for we need to be forgiven for allowing the foreign born Kenyan infiltrator to remain in the White House...And please send us a way to remove him before the new term begins and appoint Gov. rMoney, I mean Romney, as President!"


That part was probably only sent to his financial backers.
I am one of Freya's, born of Tyr's House, and member of the Arctic Wolf Tribe