Thu Nov 8, 2012, 10:48 AM
cbayer (125,985 posts)
Catholic bishops' election behavior threatens their authority
http://religion.blogs.cnn.com/2012/11/08/my-take-catholic-bishops-election-behavior-threatens-their-authority/
Editor's note: Vincent Miller is the Gudorf Chair of Catholic Theology and Culture at the University of Dayton.
By Vincent Miller, Special to CNN
President Obama's narrow victory among Catholic voters this week will be seen by many as a political loss for the U.S. Catholic bishops, who appeared to be openly opposing Obama during the presidential campaign.
The Catholic Church was well within its rights to conduct its campaign on religious liberty, but its "Preserve Religious Freedom" yard signs were clearly designed to be placed alongside partisan candidate signs. And they were - in very large numbers.
The technically nonpartisan nature of the Church's religious liberty campaign was further drowned out by a small chorus of strident bishops who left no doubt about how Catholics ought to vote for president.
In a letter he ordered read at all parishes last Sunday, Bishop Daniel Jenky of Peoria juxtaposed the Obama administration's new contraception mandate with the scourging and mockery of Jesus. Jenky declared that "electoral supporters" of pro-abortion rights politicians reject "Jesus as their lord," as did the crowd that roared, "We have no king but Caesar."
more at link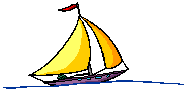 6 replies, 637 views
Replies to this discussion thread
| | | | |
| --- | --- | --- | --- |
| 6 replies | Author | Time | Post |
| Catholic bishops' election behavior threatens their authority (Original post) | cbayer | Nov 2012 | OP |
| | trotsky | Nov 2012 | #1 |
| | rug | Nov 2012 | #2 |
| | cbayer | Nov 2012 | #3 |
| | dimbear | Nov 2012 | #4 |
| | MineralMan | Nov 2012 | #5 |
| | Angry Dragon | Nov 2012 | #6 |
---
Response to cbayer (Original post)
Thu Nov 8, 2012, 11:31 AM
trotsky (34,035 posts)
1. "will be seen by many as a political loss for the U.S. Catholic bishops"
Why? Will their flock stop putting money into the collection plates? Will they leave and go to churches that embrace, rather than oppose, the progressive agenda?

What exactly did the bishops lose? They have the same positions, the same power, the same institution. In fact, as has been pointed out repeatedly, the whole contraception coverage mandate doesn't force anyone to do anything and isn't a violation of anyone's religious freedom, so they didn't even lose what they claimed they would! Hilarious.
"The universe we observe has precisely the properties we should expect if there is, at bottom, no design, no purpose, no evil, no good, nothing but blind, pitiless indifference." -- Richard Dawkins
---
Response to cbayer (Original post)
Thu Nov 8, 2012, 04:58 PM
rug (53,851 posts)
2. They were withinin their rights as Americans but they were without authority as bishops to do so.
To each according to his need.
---
Response to rug (Reply #2)
Thu Nov 8, 2012, 05:12 PM
cbayer (125,985 posts)
3. I think they made a critical error in judgement here, but there may be
a silver lining.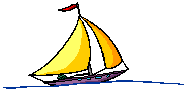 ---
Response to cbayer (Original post)
Thu Nov 8, 2012, 06:59 PM
dimbear (6,177 posts)
4. You can't lose what you don't have. n/t
The hardest to free are those who love their chains.
---
Response to cbayer (Original post)
Thu Nov 8, 2012, 08:13 PM
MineralMan (59,395 posts)
5. Tax the Catholic Church. As long as they attempt to dictate politics
they should pay taxes like any other corporation. Tax their priests like anyone else. Tax the property they own in the same way the guy who has a single family home is taxed.

Religions should have no special privilege in this country, as long as they interfere with secular matters. None. They are welcome to preach to their followers and tell them how they should behave. They cannot, and should not preach to anyone else. If they do, then they become just another organization that must follow the tax laws of this country.
House Majority in 2014!
I am a DFL precinct chair in Saint Paul, MN.
http://saintpaulw6p13.blogspot.com
My web content blog:
http://twincitieswebcontent.blogspot.com/
Note: All posts written by me are my opinion only. Your opinion might differ.
---
Response to cbayer (Original post)
Fri Nov 9, 2012, 11:18 AM
Angry Dragon (24,090 posts)
6. Perhaps the catholics should look to Utah and see what it would be like
if they had to live under a Mormon theocracy ...... no guarantee that you get the religious state you want ......
Torches and Pitchforks to the Front..........King of Light