Mon Jul 30, 2012, 10:07 AM
cbayer (125,933 posts)
Voices of God: Religious Diversity in the Bible
http://www.huffingtonpost.com/esther-j-hamori/religious-diversity-in-the-bible_b_1684798.html
Esther J. HamoriAssociate Professor of Hebrew Bible, Union Theological Seminary
Posted: 07/30/2012 7:25 am
The more seriously one takes the Bible, the more seriously one should be willing to wrestle with its internal complexities.
The Bible is a remarkable collection of countless people's perspectives from a broad range of locations over the course of centuries. In this amazing assortment of texts, we see all of these different people -- individuals and groups -- reflecting on who they are, who their God is and how they see the relationships between themselves, their God, their land, their neighbors and more.
This is not a matter of liberal vs. conservative interpretation of the Bible. Anyone who wants to read the Bible with care -- Jewish, Protestant or Catholic, liberal or conservative, academically inclined or less so -- should honestly engage the variety of voices the Bible contains. Liberal and conservative readers can interpret texts wisely, reasonably, and still differently from one another, but one approach that is not intellectually supportable is the attempt to harmonize the Bible's many voices all into one.
I am prompted to write this after observing a pattern in some of the responses to my recent piece, "Biblical Standards for Marriage," in which I addressed the range of models for marriage within the Bible. Many comments simply insisted, "The Bible says marriage is between one man and one woman," rather than actually engaging with the texts that portray marriage otherwise (even if disagreeing with my conclusions). Although it may be human nature to (subconsciously) explain away the views that do not conform to one's own and to highlight the views that do, the thoughtful reader must be willing to deal with the Bible's internal diversity.
more at link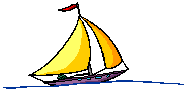 2 replies, 520 views
Replies to this discussion thread
| | | | |
| --- | --- | --- | --- |
| 2 replies | Author | Time | Post |
| Voices of God: Religious Diversity in the Bible (Original post) | cbayer | Jul 2012 | OP |
| | MineralMan | Jul 2012 | #1 |
| | dimbear | Jul 2012 | #2 |
---
Response to cbayer (Original post)
Mon Jul 30, 2012, 01:19 PM
MineralMan (59,364 posts)
1. Only someone unfamiliar with the Old Testament
could say that the God of the Bible said that marriage was "between one man and one woman." There are plenty of examples of that not being true in the OT. This, however, is not surprising, since many of the loudest voices telling people what the Bible says have not read the book. That is their central hypocrisy.
House Majority in 2014!
I am a DFL precinct chair in Saint Paul, MN.
http://saintpaulw6p13.blogspot.com
My web content blog:
http://twincitieswebcontent.blogspot.com/
Note: All posts written by me are my opinion only. Your opinion might differ.
---
Response to MineralMan (Reply #1)
Tue Jul 31, 2012, 02:53 AM
dimbear (6,177 posts)
2. The halizah shoe.............
The hardest to free are those who love their chains.