Wed Jul 25, 2012, 01:00 PM
cbayer (126,239 posts)
No transplant for woman in religious freedom case
http://www.sfgate.com/news/article/No-transplant-for-woman-in-religious-freedom-case-3733876.php
Updated 09:43 a.m., Wednesday, July 25, 2012
KANSAS CITY, Mo. (AP) — A Kansas woman's victory in a religious freedom case came too late for a life-saving liver transplant.
Mary Stinemetz of Hill City is terminally ill with chronic liver disease. The 65-year-old woman is a Jehovah's Witness, a religion that forbids blood transfusions.
She won a legal battle last year that forced the state to pay for a transplant in Nebraska that did not require a blood transfusion. She continues to receive medical care but Stinemetz is focused on what comes next.
"I am just thankful I have the hope of the Resurrection. That means a lot to me," she said. "I look forward to the Resurrection if I do die."
more at link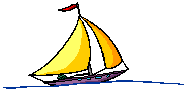 7 replies, 931 views
Replies to this discussion thread
| | | | |
| --- | --- | --- | --- |
| 7 replies | Author | Time | Post |
| No transplant for woman in religious freedom case (Original post) | cbayer | Jul 2012 | OP |
| | CBGLuthier | Jul 2012 | #1 |
| | cbayer | Jul 2012 | #2 |
| | dmallind | Jul 2012 | #3 |
| | DannyHaszard | Jul 2012 | #4 |
| | cbayer | Jul 2012 | #6 |
| | rug | Jul 2012 | #5 |
| | cbayer | Jul 2012 | #7 |
---
Response to cbayer (Original post)
Wed Jul 25, 2012, 01:06 PM
CBGLuthier (9,255 posts)
1. My wife is a former Christian Scientist who takes medication for the same disease as this woman
She does not currently suffer from any ill health directly attributable to it but has been told that someday down the road she may need a liver transplant. I can only hope she does not relapse to her upbringing and commit suicide like this lady has done.


---
Response to CBGLuthier (Reply #1)
Wed Jul 25, 2012, 01:19 PM
cbayer (126,239 posts)
2. They whole point is that it is possible to have the surgery without a transfusion.
It's not suicide. It's the state, who she had to sue, that held things up.

Best wishes to your wife. I hope she stays well.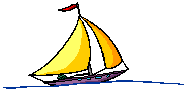 ---
Response to cbayer (Original post)
Wed Jul 25, 2012, 01:28 PM
dmallind (10,437 posts)
3. Two issues here
1) Sane adults should have the right to make stupid and suicidal healthcare decisions even for bullshit reasons. If they do not, then the state owns their most basic possession - life itself - and that's tyranny.

2) The decision is short sighted and foolish. Adults can make their own healthcare choices surely, but they should not be able to compel other taxpayers to pay for discrete procedures that are not medically necessary compared to more efficient and/or effective alternatives. What's next? The state has to pay for me to get a more expensive surgery in Illinois than I could get down the street because I think the surgeon here is possessed by Ahriman? What, objectively, is the difference in these reasons? If I want the non-possessed scalpel jockey I should have to pay for it. Same for anyone worried about blood transfusions - one of the most effective and safe parts of surgical procedure.
---
Response to cbayer (Original post)
Wed Jul 25, 2012, 01:33 PM
DannyHaszard (20 posts)
4. Jehovah Witnesses blood transfusion confusion
Jehovahs Witnesses take blood products now in 2012.
They take all fractions of blood.This includes hemoglobin, albumin, clotting factors, cryosupernatant and cryo-poor too, and many, many, others.
If one adds up all the blood fractions the JWs takes, it equals a whole unit of blood. Any, many of these fractions are made from thousands upon thousands of units of donated blood.
Jehovah's Witnesses can take Bovine *cows blood* as long as it is euphemistically called synthetic Hemopure.
Jehovah's Witnesses now accept every fraction of blood except the membrane of the red blood cell. JWs now accept blood transfusions.
The fact that the JW blood issue is so unclear is downright dangerous in the emergency room.
More than 50,000 Jehovah's Witnesses dead from Watchtowers deadly arbitrary blood ban. That is 50 times more than died at Jonestown massacre,some estimates run as high as 100,000 dead
---
Danny Haszard
http://www.ajwrb.org
JW blood reform site
*Tell the truth don't be afraid*-Danny Haszard
---
Response to DannyHaszard (Reply #4)
Wed Jul 25, 2012, 02:54 PM
cbayer (126,239 posts)
6. It's been confusing for a long time.
Some JW's will take blood products, others won't take any. Some are ok with plasma and other fractions, but won't take cells.

The best answer is blood conservation and, if time allows, letting the person donate their own blood pre-op. There are also some blood substitutes that can be used.

The biggest problem is what to do it things go really wrong in the OR. Do you let someone bleed out or violate their wishes.

It's a tough one that hospital ethics committees really have to struggle with, but it can be done and, in this case, should have been done, imo.

Interesting site you link to. I am glad to see there is a movement to address this within the JW community.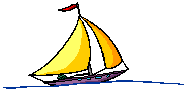 ---
Response to cbayer (Original post)
Wed Jul 25, 2012, 01:36 PM
rug (54,241 posts)
5. What's lost in all this squabbling is that the cost of health care cost this woman her life.
It sounds like she is at peace.
To each according to his need.
---
Response to rug (Reply #5)
Wed Jul 25, 2012, 02:54 PM
cbayer (126,239 posts)
7. Agree. Bottom line is that it came down to $$.