Fri Jul 20, 2012, 11:28 AM
cbayer (126,184 posts)
Obama, Romney, and Rick Warren's Religious Test
http://www.patheos.com/blogs/wildhunt/2012/07/obama-romney-and-rick-warrens-religious-test.html
July 20, 2012 By Jason Pitzl-Waters
Saddleback Church's evangelical mega-pastor Rick Warren has announced that he'll be holding another presidential forum, just as he famously did in 2008 with Barack Obama and John McCain. While nothing is confirmed yet, it is tentatively scheduled for the end of August and will supposedly work "to promote social civility so that people with major disagreements (can) talk without beating each other up." However, neither President Obama nor Republican challenger Mitt Romney should be fooled, this is an exercise in conservative Christian power, a religious litmus test in all but name.
Obama should consider that Warren either lied about his plans for the 2008 forum or bowed to pressure from other conservatives regarding the topics up for discussion. In the week before the earlier event, Warren told TIME's David van Biema that his questions would center on four areas: poverty, HIV/AIDS, climate change, and human rights. "There is no Christian religious test," said Warren. The night of forum, however, Warren stuck to a more conservative script, quizzing the candidates about gay marriage, judges, and abortion—and only briefly touching on poverty and climate change. As one progressive religious leader told me at the time: "They hadn't done their research on Warren. Obama wasn't prepared for the Saddleback thing at all, and Warren bushwhacked him."
Pastor Rick Warren has an entirely undeserved reputation as a "moderate" evangelical Christian because has no trouble being courted by Democrats, or signing toothless global warming documents. In truth, the man who has sold countless "Purpose Driven Life" books is lock-step with the evangelical mainstream on almost all social and theological issues. He's for banning same-sex marriage, doesn't believe in evolution, and only spoke out against draconian anti-gay legislation in Uganda (he had ties to one of the bill's supporters) after immense public pressure. The only real difference between Warren and many other figures within the realm of conservative Christianity is his genial self-help-book-writer tone. In short, this is not a man I'd trust to explore alone the serious moral and ethical questions inherent to the world's more powerful job, because there's only one moral and ethical standard he's truly capable of understanding.
-snip-
"Even by indirection," which I argue includes a forum supposedly about moral issues, but asks questions about trusting Christ, a topic immaterial to every non-Christian voter. We have allowed this to happen, we have allowed one group to set the rules of engagement in the public sphere when it comes to faith and morality. Conservative evangelicals have been masterful in becoming political power players in the span of a generation, and the rest of us have been busy playing defense. This has to end, and the best place to start would be for Obama and Romney to tell Rick Warren "no." Failing that, American people of all faiths need to reengage with our political process, no matter what their party or ideology, so that we can embrace the pluralistic promise of our nation, and put an end to litmus tests in all but name.
more at link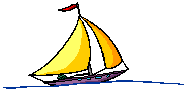 2 replies, 764 views
Replies to this discussion thread
| | | | |
| --- | --- | --- | --- |
| 2 replies | Author | Time | Post |
| Obama, Romney, and Rick Warren's Religious Test (Original post) | cbayer | Jul 2012 | OP |
| | Bluenorthwest | Jul 2012 | #1 |
| | rrneck | Jul 2012 | #2 |
---
Response to cbayer (Original post)
Fri Jul 20, 2012, 11:52 AM
Bluenorthwest (28,474 posts)
1. Here is Warren in his own words. Compares gay rights to incest,polygamy, and pedophilia
Obama dealing with him was and is wrong in every way.

---
Response to cbayer (Original post)
Fri Jul 20, 2012, 11:54 AM
rrneck (15,659 posts)
2. It takes big players to make a big show. nt