Fri Jul 13, 2012, 04:21 PM
Craig_Langford (48 posts)
Dalai Lama should condemn Tibetan self-immolations [CNN]
http://religion.blogs.cnn.com/2012/07/12/my-take-dalai-lama-should-condemn-tibetan-self-immolations/
Today, Tibet is witnessing an epidemic of self-immolations. In fact, since March 16, 2011, more than 40 Tibetans have followed Thich Quang Ducís lead, setting themselves on fire to protest the Chinese occupation of Tibet.

Westerners react with revulsion to sati, the Hindu practice of widow-burning outlawed by the British in 1829, and of course to Islamist suicide bombers. The New Atheists are right to protest all this killing in the name of God (or the Buddha) Ė the way believers both prompt violence and justify it in the name of some higher good.

So where are the protests against these Tibetan protesters?



I know it is impolitic to criticize the Dalai Lama, a Nobel Peace Prize winner who is revered as a bodhisattva by many Buddhists. But he deserves criticism in this case. Why not "create some kind of impression" that killing is wrong? Why not use his vast storehouse of moral and spiritual capital to denounce this ritual of human sacrifice?
5 replies, 821 views
Replies to this discussion thread
| | | | |
| --- | --- | --- | --- |
| 5 replies | Author | Time | Post |
| Dalai Lama should condemn Tibetan self-immolations [CNN] (Original post) | Craig_Langford | Jul 2012 | OP |
| | GodlessBiker | Jul 2012 | #1 |
| | enlightenment | Jul 2012 | #4 |
| | cbayer | Jul 2012 | #2 |
| | EgaLitE | Jul 2012 | #3 |
| | cbayer | Jul 2012 | #5 |
---
Response to Craig_Langford (Original post)
Fri Jul 13, 2012, 04:29 PM
GodlessBiker (6,302 posts)
1. This is a valid form of protest, in my opinion.
They are not killing others in the process of expressing their belief that life is worth losing as long as totalitarianism rules.

I might find other tactics more promising, but this is their choice.
---
Response to GodlessBiker (Reply #1)
Fri Jul 13, 2012, 04:54 PM
enlightenment (7,222 posts)
4. Agreed.
While I may not believe it is a particularly effective form of protest, it is their choice. They are harming no one (suicide bombers) and no one is making them do it (sati might be technically voluntary, but there is a very strong thread of social coercion involved - not to mention some evidence of forcing recalcitrant widows onto the pyre . . .)

Apples and oranges to compare these practices.
---
Response to Craig_Langford (Original post)
Fri Jul 13, 2012, 04:38 PM
cbayer (126,026 posts)
2. Here is the Dalai Lama's statement.
This is a very, very delicate political issue. Now, the reality is that if I say something positive, then the Chinese immediately blame me. If I say something negative, then the family members of those people feel very sad. They sacrificed their own life. It is not easy. So I do not want to create some kind of impression that this is wrong. So the best thing is to remain neutral.
It should also be noted that this is a blogger and there is a specific disclaimer in the article that "The opinions expressed in this commentary are solely those of Stephen Prothero."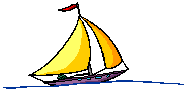 ---
Response to Craig_Langford (Original post)
Fri Jul 13, 2012, 04:52 PM
EgaLitE (31 posts)
3. Tibetans are peaceful and wouldn't do this unless they were really oppressed
Its pretty ignorant for him to judge, as a white non-Tibetan. They are sacrificing their lives for higher ideals of freedom. Self-immolation is not only non-violent, but also courageous. They have good reason to protest, unlike suicide bombers and Arabs who throw stones at Israeli soldiers just for being Jewish.
---
Response to EgaLitE (Reply #3)
Fri Jul 13, 2012, 04:57 PM
cbayer (126,026 posts)
5. Agree - a single self-immolation by Mohamed Bouazizi in Tunisia also set off
the Tunisian revolution. It can be an incredibly brave and dramatic way to bring about change.